Multi-Room Audio Systems—Simplifying the Art of Music Listening
January 14, 2019
Systems that deliver music to every room of the house offer a host of benefits for audio lovers of all ages.
Maybe you love the classics and have an impressive collection of albums to prove it. Maybe your kids gravitate toward hip-hop and utilize streaming services explore new artists. Then there are all your friends and family who pop in for a visit occasionally. Their tastes range from reggae to rock and roll; country to easy listening. How do you let everyone listen to what they want, when and where they want, without cluttering the house with unsightly stacks of audio equipment?
One System, Thousands of Songs
A
multi-room audio system
can consolidate all of your music components—streaming devices, CD players, satellite receivers, and more—into one simple-to-use product that distributes every song from every source to speakers positioned throughout your home. This means that you can cue your favorite compilation of classics in the kitchen while someone else delves into disco in the den. A multi-room audio system is able to direct different songs to different speakers—as well as play the same tune throughout the entire house. No matter where you roam—the bedroom, bathroom, patio or front porch—you can be accompanied by
high-resolution music
.
Simple, Convenient Control
From mobile devices and touch screens to keypads and remotes—even your voice—with Control4 multi-room audio solutions you can easily pick and choose what you want to hear and where you want to hear it. There's no longer a need to fiddle with dials and buttons on several pieces of audio equipment like you may have in the past. You can view your song choices on the screen of a phone, tablet, TV, or touch screen, touch the song you want to hear and the room you want to hear it in, and voila…the system carries out your wishes. From this same interface, you can create special playlists for parties, holidays, and other occasions.

Invisible Equipment
In addition to simplifying the process of finding, selecting and directing songs, a multi-room audio system looks better than any other music system you've ever owned. The only pieces of hardware you'll need in each room are speakers, which can be rendered nearly invisible. A smart home professional can install the speakers flush with the ceiling or walls, paint their grills to match the surrounding surface, or build them into the walls so they can't be seen at all. Meanwhile, all of the gear that makes a multi-room audio system work can be stowed in a closet. With the gear hidden and the speakers imperceptible, your house will maintain a clean, uncluttered appearance.
System Options
There are many multi-room audio options available—from basic systems that can be set up and installed by handy homeowners to those that require the skill set of a smart home professional. The latter option, although more expensive, offers several advantages. As mentioned earlier, a pro knows exactly how to install speakers into ceilings and walls and can identify the best hiding spot for the equipment—both of which can impact the quality of the music listening experience. They can also assess each room and configure the audio settings to provide the best possible sound quality in any space.
It's also important to consider whether you want to invest in a wireless or hardwired multi-room audio system. A hardwired system is typically more reliable and robust than a wireless system, which requires a rock-solid Wi-Fi network (tough in some homes) to operate flawlessly. And if high-res audio is on your music listening agenda, nothing handles it better than wiring. A professional is able to run cabling in a manner that's inconspicuous and able to identify and remedy problems that could interfere with the sound quality.
Learn how a smart home professional can help you design a comprehensive smart home complete with the A/V set up of your dreams.
Perhaps the best reason to opt for a professionally installed multi-room audio system is the ability to have it synch with other smart home systems. By integrating products together through a unified control system, like
Control4
, music can become a part of settings that alter the ambiance of your home. For example, pressing one button on a remote control, wall-mounted keypad or phone can initiate a command that sets the lights, music, and temperature for an evening gathering with friends. The control system can direct the multi-room audio system to send a curated list of party music to specific speakers, like those in the family room and kitchen. Another command could stream tunes to the patio and turn on the water features by the pool. By synching with other smart home features, a multi-room audio system provides more than just music—it adds a layer of elegance and sophistication to your home.
____________________________________________________________

Ready to plan the smart home of your dreams?
Visit our project planner today!
__________________________________________________________
Ready to upgrade your existing Control4 home?
____________________________________________________________
We take your privacy seriously and we promise we won't spam you; please see our privacy policy for details. By submitting your information, you are confirming that you are 18 years of age or older.
Thank you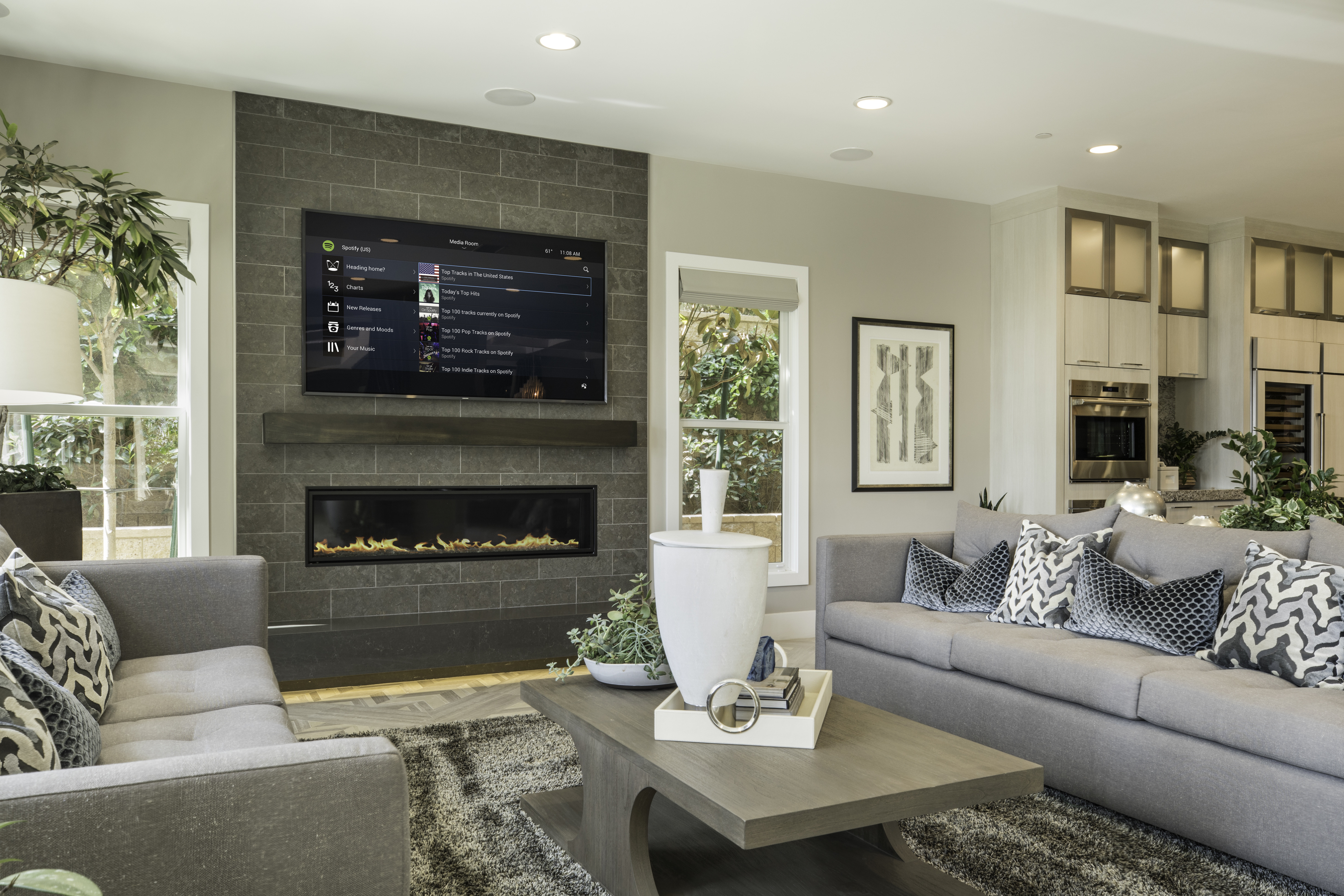 AUDIO