Smart Intercoms are the Way to Go for Better Communication
January 30, 2019
Remember those clunky, knob-ridden intercom boxes that passed your voice from one room to another? Remember when they were considered high-tech? While intercom systems still play a part in a smart, connected lifestyle, they've grown so much more sophisticated in their capabilities. They've also slimmed down considerably, making them more of a sleek showpiece than an eyesore. Boasting built-in cameras, Internet connectivity, and cool cosmetics, cutting-edge intercoms provide peace of mind, seamless communication, and smarts to speak with other devices.

What's so special about today's intercoms?
For starters, you no longer need to be at home to communicate with various rooms in your home or the front door. With web-based applications and IP-enabled door stations, you can now see and speak with family members and visitors whether you are in the kitchen, across town at work, or anywhere that has an Internet connection. More impressively, platforms like
Control4 with Intercom Anywhere
that are connected to a home automation systems allow you to control smart home functions in your home so that you can take action when you receive a call.
Always connected and in control of your home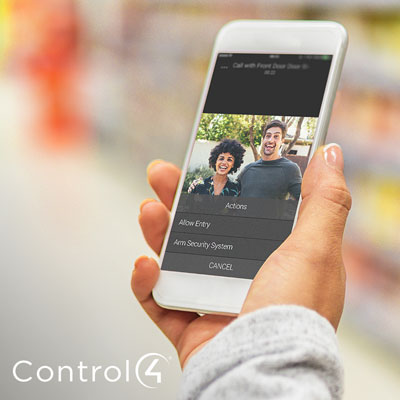 Let's say someone rings from the front door station or from your new
Chime video doorbell
. You then receive an alert on your phone or a touch screen that's mounted as a smart home control panel on your wall. Before answering, you can use the built-in camera to see who it is, then choose to answer or ignore the call. You also have the option to choose an action like "Allow entry" which could disarm your alarm, unlock the door, and turn on the lights in the entry way. Alternatively, if the visitor is unwanted, you could choose an option like "Secure home" which could make sure front door is locked, the security system is on, and turn on the outdoor porch and floodlights. The ability to communicate and take action in real-time gives you added security by giving the impression of being occupied.

The action buttons on the Intercom Anywhere and Control4 apps are programmable scenes, so you can pre-determine what kind of scenarios you want to prepare for. If you get a lot of packages, but don't want to open your front door for the delivery, you could have your system programmed to open the garage door just 25 percent (enough to slide the package through) while making sure the security cameras are recording. The system could then could automatically lock-up afterward.

Decrease stress with better communication tools
Having a smart intercom doesn't just help you deal with strangers or visitors at the door. It's a good way to keep tabs on family members. Imagine you are finally relaxed, watching a movie, and the kids are upstairs working on their homework (supposedly). If connected to an entertainment and automation controller, you could open your
smart intercom
app on your TV and call into any connected device to check on them. Unlike a phone call, which they can simply ignore, you could set touch panels in the kids' rooms to auto-answer so you can instantly see what they are up to and talk to them without ever leaving the couch.
With well-placed touch screens and access from mobile devices, intercom applications are game changers when it comes to communication. Rather than yelling for everyone to come to the dinner table, be in the car ready to roll in 5 minutes, or go to bed, you can speak in a normal tone of voice and broadcast your request throughout your home. Safety, convenience, and smooth communication—once you've experienced all of the advantages offered by a smart intercom system, you'll wonder how you ever survived without one.
Thanks to products like these, you can feel safer and more secure in your home knowing that, home or away, you're able to keep tabs on the house.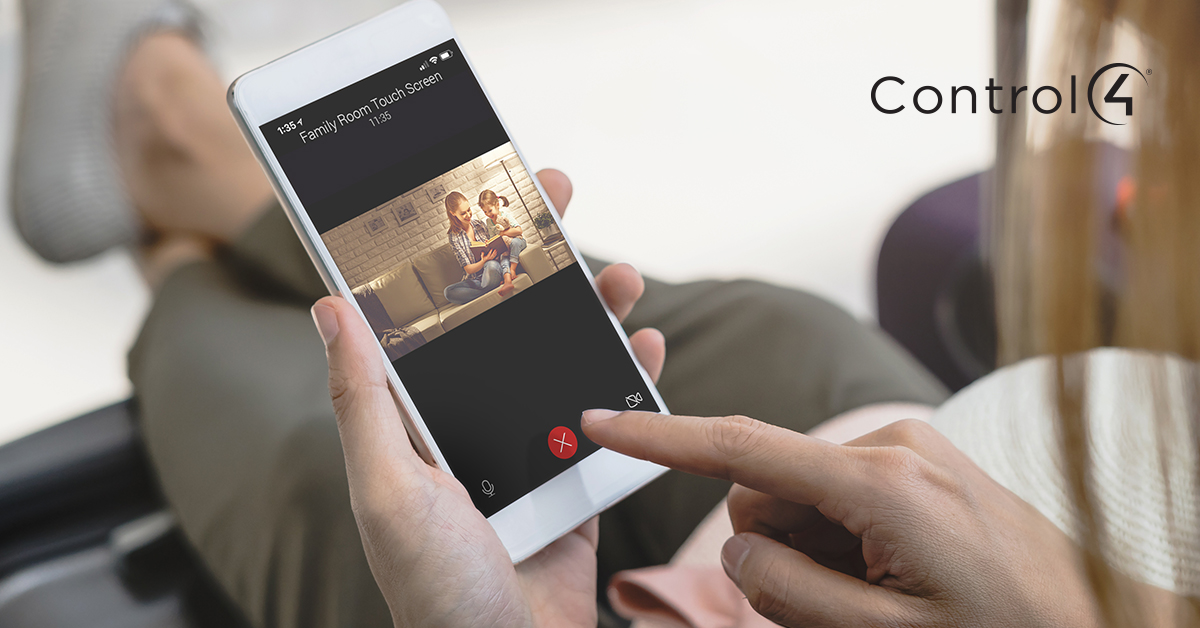 Category
SMART HOME TRENDS