Control lights from anywhere in the house. Dim when required. Able to turn off lights when we forget and in bed by the app. Have sensors connected to allow the kids to walk through the house to us in the middle of the night and they are only on 10%.
Crystal K., Control4 Homeowner
COLOR ON COMMAND
Immerse your home in vibrant hues that suits – or sets – the mood. Use the built-in color wheel to instantly change the ambiance. Save presets for easy enjoyment or unleash full color scenes with a single touch.
HANDS-FREE ILLUMINATION
With no touch at all, your home knows when you're arriving in the evening and sets your lights to lead the way. You'll never come home to a dark house again. Motion sensors also provide hands-free illumination to the restroom or kitchen in the middle of the night. And by using just your voice, you can light the way when your arms are full or tell your house to turn off every fixture from the comfort of your bed.
EXPERIENCE EFFORTLESS CONTROL
Set the mood, add some ambiance, or highlight with hues with ease from your choice of interactions. With the touch of a button, tap on a touchscreen, favorite from the remote, or a voice command to your favorite assistant you can control a light, illuminate a room, or engage a color scene for the whole home!
ONE-BUTTON CONTROL OF EVERYTHING
Control4 Keypads feature customizable buttons that allow you to control more than just the lights—including music, movies, locks, thermostats, even your garage door—with a simple press. Turn on or off multiple rooms, or your entire house, with one tap as you're headed off to work or turning in for the night. There's no longer a need to travel from room-to-room switching off individual lights and televisions.
MORE THAN JUST ON / OFF
Upgrade your conventional light switches with Control4 Keypads to provide your home with stunning, configurable interfaces that add the magic of automation to your home. No more guessing what each button does; custom engraving and LED backlit indicators provide instant, at-a-glance feedback to tell you what lights are on, if your front door is locked, or if the garage door was left open.
PEACE OF MIND IS A PIECE OF CAKE
Control4 Smart Lighting is a perfect extension to any security system. With Control4's Mockupancy™ setting, your shades and lights can turn on and off at intervals to simulate occupancy inside of your home while you're away. All interior and exterior lights can also flash repeatedly if an alarm is triggered, alerting neighbors or authorities of unusual activity or unauthorized access to your home.
UNDER THE ROOF TO UNDER THE STARS
Smart lighting can be used to light up your deck and emphasize water features in the backyard, turning on-and-off in unison with the sunrise and the sunset. Front yard lighting can be tailored to highlight beautiful landscaping features, enhancing curb appeal and adding prominence to your exterior architecture.
BLINDS AND SHADES
Easily raise, lower, or tilt individual window coverings. Control4 works with some of the world's leading shade manufacturers—such as Lutron, QMotion, and Somfy—to ensure a seamless experience through manual control or by automated settings that work alongside your lights to increase energy efficiency.
WIRELESS
In areas where you would prefer not to cut open walls for cable running, wireless dimmers, switches, and keypads make for an ideal control interface. Wireless lighting is often favorable for remodel projects and can be more cost-effective than retrofitting a wired system.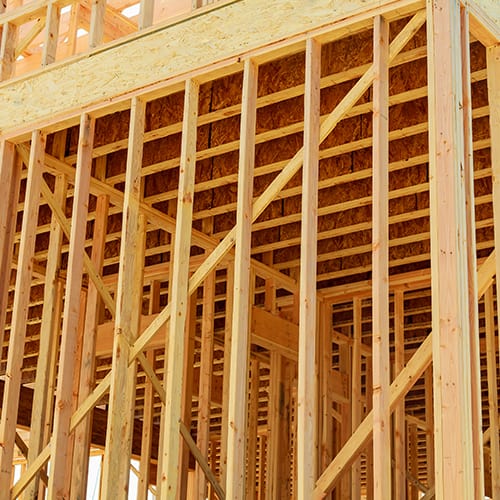 CENTRALIZED
Perfect for homes that are in the new-build stages or homes undergoing a remodel project, lighting wires are run to a centralized location—such as a utility closet—eliminating the need for banks of switches ("wall acne") and, instead, replacing control of individual or sets of light fixtures with stylish and elegant keypads.
ESSENTIAL LIGHTING
Control4's Essential Lighting offers an expanded way to add intelligence to the lighting in your home. These budget-friendly options are perfect for areas of the home that aren't utilized as often as primary rooms, such as bathrooms, laundry rooms, garages, and closets. They provide flexibility for a consistent lighting solution across the entire house.
4SIGHT
ENHANCING YOUR CONTROL
Want to take your Control4 experience to the next level? With a 4Sight subscription, you can use the Control4 App to access and control your system from anywhere in the world (with an internet connection). 4Sight also enables features like Intercom Anywhere, voice control, and When>>Then Scene Personalization.
Control4 Customers can now subscribe themselves and manage their subscription from the Control4 App.
Learn More
REALIZE THE FULL POTENTIAL
OF YOUR CONTROL4 SYSTEM
A 4Sight subscription enables additional features and cloud services that will allow you to get the most out of your Control4 system. Features like:
Remote System Access
Push Notifications
Intercom Anywhere

Voice Control
Scene Personalization
---
NEW TO CONTROL4?
You don't know what you're missing. That's why you must #C4Yourself! Visit a Control4 Showroom today to experience the comfort, convenience, peace of mind, and enjoyment a truly intelligent home delivers.
#C4Yourself
A PRO IS THE WAY TO GO
Much like electricity, plumbing, and heating and cooling, a complete smart home is not a DIY project. With individual "smart" products that are added to your home, the more complexity you will introduce because they simply don't talk or listen to one another. In order to get a seamless, fully integrated smart home system, you'll want to hire an experienced and well-trained installer. Control4 Smart Home professionals give you confidence that your system is expertly designed, functions on a robust network, and features personalized experiences in tune with how you live.
Learn More
ALREADY A CUSTOMER?
Log into your account to renew 4Sight, connect to voice control, get hands-on with When >> Then Automation, manage your profile, or find your dealer's contact information.
Sign In
Get Started
Sign up below to receive more information.
We take your privacy seriously and we promise we won't spam you; please see our privacy policy for details. By submitting your information, you are confirming that you are 18 years of age or older.