Let Us Find A
Control4 Dealer
That's Right For You
Locate a dealer in your area or call our smart home concierge who will locate the best certified dealer for your automated home.
Or Call
(844) 305-0213
Talk to a smart home concierge who can identify a Control4 dealer perfectly suited to your needs.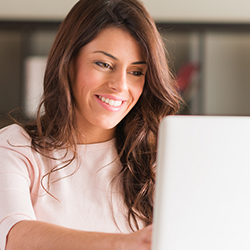 Already A Customer?
Reconnect with your existing dealer. Log into your account to view your dealer of record.
Go To My Account
Why Do I Need A Dealer?
While a Control4® home automation system is easy for everyone in your house to use, its actual design is quite complex, linking multiple devices in your home to make it possible for them to communicate over a network. This is the kind of work that requires a professional—an authorized Control4 dealer. Certified by Control4 after completing certain training requirements, your dealer is there to support you and your system every step of the way. They will carefully assess your automation wants and needs and establish a solid foundation that works for what you're looking for today as well as what you might want in the future. Many of our customers maintain longstanding relationships with their dealers—turning to them as their families grow and technology is added into the home.
The authorized Control4 dealers listed herein have completed the Control4 dealer certification requirements, including training in the Control4 technology. Each of the dealers listed is an independent service provider, and Control4 assumes no liability and specifically disclaims any warranty, expressed or implied, for the actions or services of such dealers. Please see the standard Control4 product warranty for more information on the Control4 customer warranty.