MULTI-ROOM AUDIO
YOUR MUSIC THROUGHOUT YOUR HOME
Our house always has music playing and we love it. The system is so easy to use that even my five-year-old can select in which rooms she would like to hear music.
CHRIS B., CONTROL4 HOMEOWNER
ANY ROOM, EVERY ROOM
Stream your favorite playlist on full blast through the entire house or enjoy it softly in the kitchen. With high-resolution, multi-room audio from Control4, you can play all of your favorite music everywhere or in just one room—with the touch of a button.
STREAMING MUSIC SERVICES
Control4 provides broad choice and on-demand entertainment with the most popular music streaming services, including apps standard on every Control4 system. From Mozart to Metallica, everyone in the family can stream their favorite artists, stations, and playlists in their own spaces, without needing additional devices. These music streaming services may require that the end user have an account with the service, and all streaming services are subject to the restrictions and limitations, included geographical limitations, of the particular service.
Many music services require the end user to have an account or subscription. All streaming services are subject to the restrictions and limitations, included geographical limitations, of the particular service.
HIGH-RESOLUTION DIFFERENCE
Enjoy audio that is powerful, emotional, and memorable. It's easy to accept a lower quality of sound when you're on the go—like in the car or at work—but at home you shouldn't sacrifice quality. Enjoy an emotional experience that a true audiophile would appreciate—with all the detail, timbre, and texture the artist intended.
SMART HOME MAGIC
Set the perfect scene to relax and really enjoy your music. With one touch or by using a simple voice command, the lights dim, the shades lower, the music starts to play, and the front door locks so you can enjoy the magic. When your music plays nicely with other devices at home, life just got much more enjoyable.
SOUNDBARS
Handcrafted soundbars pair beautifully with any TV, providing superior sound quality over the television's anemic speakers. They are built-to-order—up to 82" long—with custom paint matching and real-wood veneers that perfectly blend with walls, custom millwork, and other room decor.
SUPERIOR SPEAKERS
Every Triad speaker is custom-ordered and hand-crafted with only the highest-quality materials. Exquisite designs, custom paint-matching, and the ability to blend in with any décor make them the only speakers you'll ever need. And, once you hear this sound quality, they'll be the only speakers you'll ever want!
DESIGNER SERIES SPEAKERS
Sounds too good to be true? Not this time. These in-ceiling speakers deliver rich, full sound from a tiny four-inch, flush-mount speaker grill. They are ideal for filling the house with beautiful music without ever compromising design aesthetics.
OUTDOOR SPEAKERS
Premium, all-weather landscape speakers are designed to deliver great sound in every outdoor space, from a cozy patio to a large estate. Ultra-wide dispersion allows for fewer speakers to be used and ensures even sound coverage without loud hot-spots.
STARTING YOUR MUSIC
Is fast and simple for the entire family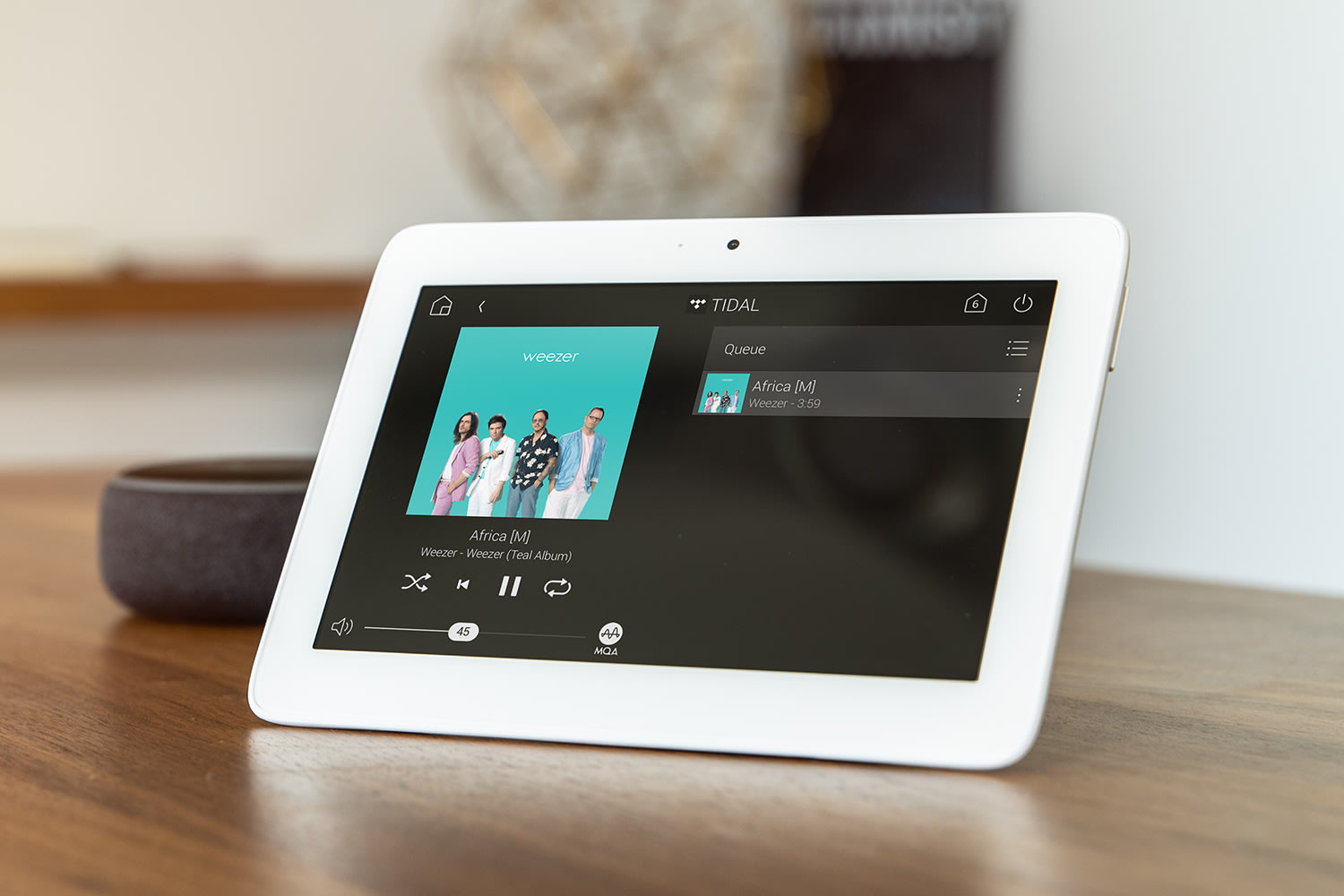 IN-WALL & TABLETOP TOUCH SCREENS
The boldest and most beautiful way to fill the entire house with music. Browse and select your playlists with a simple swipe or pass the touch screen around so your friends and family can choose the tunes. Streaming content from the world's most popular services is right at your fingertips, with stunning cover art on display.
VOICE CONTROL
Don't even lift a finger. Simply tell Alexa what you want to hear and where, and—voila!—instantly fill the house with high-quality sound. Control4's integration with the Amazon Alexa family of devices makes it simple to play music anywhere with natural, verbal commands.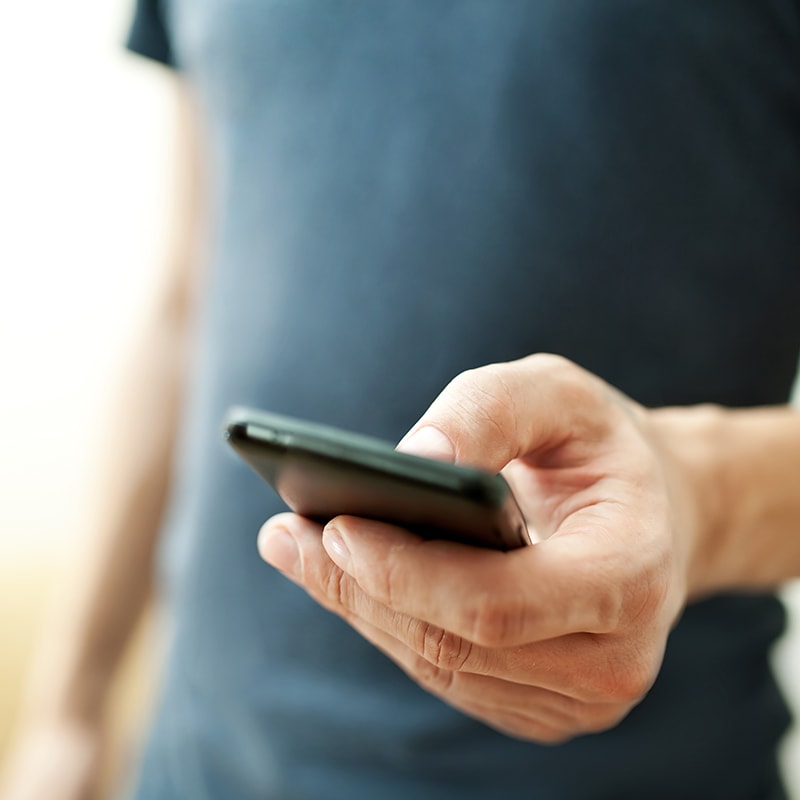 SMARTPHONES & TABLETS
Never stop a conversation to change the music. Simply pull out your smart device, fire up the Control4 App, and enjoy instant access to your streaming services. Visual feedback displays artist and track information in a clear, elegant way.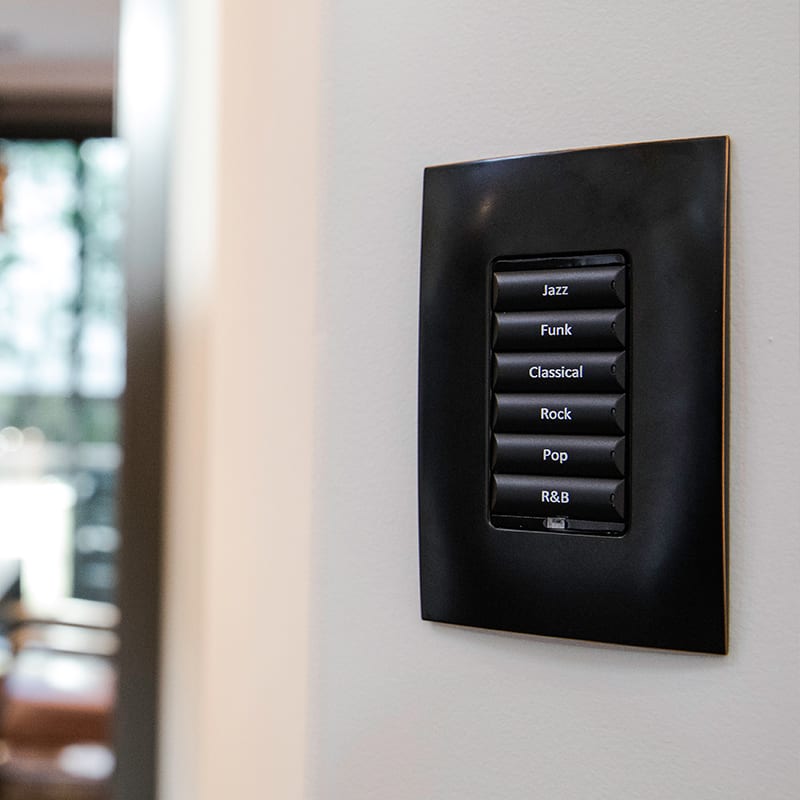 WIRED & WIRELESS KEYPADS
They're not just for the lights! In fact, the keypad is one of the most ideal ways to control your music. With one tap, your favorite station starts in one room, or throughout the house. With another tap, skip, pause, or change the volume instantly.
HANDHELD REMOTE
The same remote that controls your TV also gives you access to your favorite music. Quickly fire up a playlist or station in the family room with just a few, fast button presses.
4SIGHT
ENHANCING YOUR CONTROL
Want to take your Control4 experience to the next level? With a 4Sight subscription, you can use the Control4 App to access and control your system from anywhere in the world (with an internet connection). 4Sight also enables features like Intercom Anywhere, voice control, and When>>Then Scene Personalization.
Control4 Customers can now subscribe themselves and manage their subscription from the Control4 App.
Learn More
REALIZE THE FULL POTENTIAL
OF YOUR CONTROL4 SYSTEM
A 4Sight subscription enables additional features and cloud services that will allow you to get the most out of your Control4 system. Features like:
Remote System Access
Push Notifications
Intercom Anywhere

Voice Control
Scene Personalization
NEW TO CONTROL4?
You don't know what you're missing. That's why you must #C4Yourself! Visit a Control4 Showroom today to experience the comfort, convenience, peace of mind, and enjoyment a truly intelligent home delivers.
#C4Yourself
A PRO IS THE WAY TO GO
Much like electricity, plumbing, and heating and cooling, a complete smart home is not a DIY project. With individual "smart" products that are added to your home, the more complexity you will introduce because they simply don't talk or listen to one another. In order to get a seamless, fully integrated smart home system, you'll want to hire an experienced and well-trained installer. Control4 Smart Home professionals give you confidence that your system is expertly designed, functions on a robust network, and features personalized experiences in tune with how you live.
Learn More
ALREADY A CUSTOMER?
Log into your account to renew 4Sight, connect to voice control, get hands-on with When >> Then Automation, manage your profile, or find your dealer's contact information.
Sign In
Get Started
Sign up below to receive more information.
We take your privacy seriously and we promise we won't spam you; please see our privacy policy for details. By submitting your information, you are confirming that you are 18 years of age or older.