A SMARTER REMOTE
FOR THE SMARTEST HOME
We control all of our televisions and sound system either from our phones or the handheld remotes, no matter where we are in the house. It is heaven. It has made our hectic lives that much easier.
SUSAN G., CONTROL4 HOMEOWNER
BEYOND THE UNIVERSAL REMOTE
Traditional universal remotes are designed to replace all others into just one that operates many of the audio/video devices you have in your media cabinet. Once you've lived with one, you know how convenient it is to get rid of the clutter and control all of your entertainment with one, simple device.
With Control4, that single universal remote has the power and intelligence to communicate and control nearly everything outside of your media cabinet, as well. As the family gathers for movie night, simply close the shades, dim the lights, and lock the doors—from the palm of your hand.
PLAYS NICELY WITH YOUR DEVICES.
Control4 works with tens of thousands of consumer electronic devices from the world's leading brands, so you can count on your smart home OS communicating with and controlling virtually all of your favorite devices—especially the audio/video products that you already know, use, trust, and love—from a single remote with ease.
Whether it's the new, luxurious Neeo remote or the classic, tactile Control4 SR-260, easily manage your favorites electronics and streaming services—Dish, Roku, AppleTV, Netflix, Sony, Samsung, Blu-ray players, and beyond—from the same handheld device.
FEATURES YOU'LL FANCY.
Remotes from Control4 boast more convenient features than traditional universal remotes. They can be triggered to alert you of their location when misplaced, any remote may be used in any room of the house (not just the room it's assigned to), they're rechargeable so you won't burn through batteries, and customizable buttons and icons allow quick access to your most frequently-used commands.
THE NEEO REMOTE: ORIGINAL, FRESH, AND NEW.
The newest remote added to our family of interaction devices, Neeo just might be the most beautiful and personalized remote you've seen yet, combining full home control intelligence with the finesse and ease of use you deserve.
The touchscreen is expertly crafted to leverage the power of Control4 Smart Home OS 3. Enjoy intuitive access to and control of the smart home experiences and devices you use most, such as your favorite television and music stations, streaming services, playlists, lighting scenes, thermostats, door locks, and more, arranged just the way you want them.
The Neeo remote is sleek and elegant with a modern design, and a mix of both smooth, tactical buttons and a high-resolution, graphical glass touchscreen interface. The machined aluminum comes in both black and silver finishes for a level of sophistication worthy of your home.
CONTROL4 SR-260: POWERFUL AND EASY TO USE.
A remote tried-and-true, the SR-260 is fast, responsive, and provides a familiar form-factor that entertainment lovers know and love, at a budget-conscious price.
A perfect handheld interface for the entire home, the SR-260 has an intuitive button layout perfect for one-handed operation and is highly customizable. It is ideal for use in any room where an excellent media experience is critical—simply start, stop, pause, or adjust the volume without ever looking down—and it's great for controlling lighting, security, comfort, and more.
Engineered and developed for homes worldwide, the SR-260 remote is available with standard English buttons, international icons, and supports multiple languages.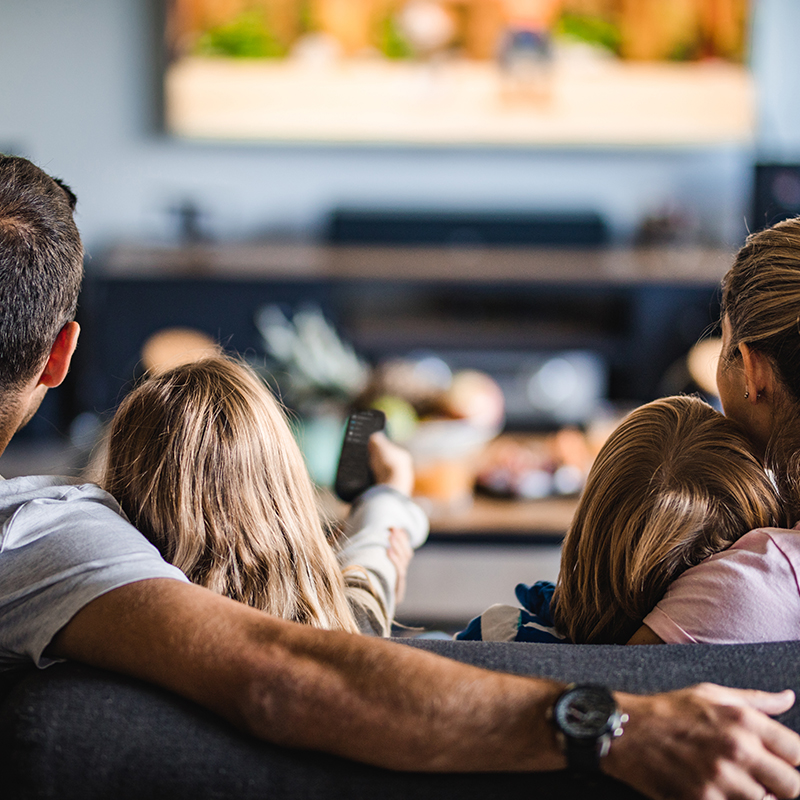 MOVIE TIME
With the tap of a button, set the perfect movie-watching environment in your home theater. The surround sound activates, the sconces and pathway lights illuminate gradually while the overhead lights dim, and the movie begins to play on the big screen. All you had to do was lift a finger.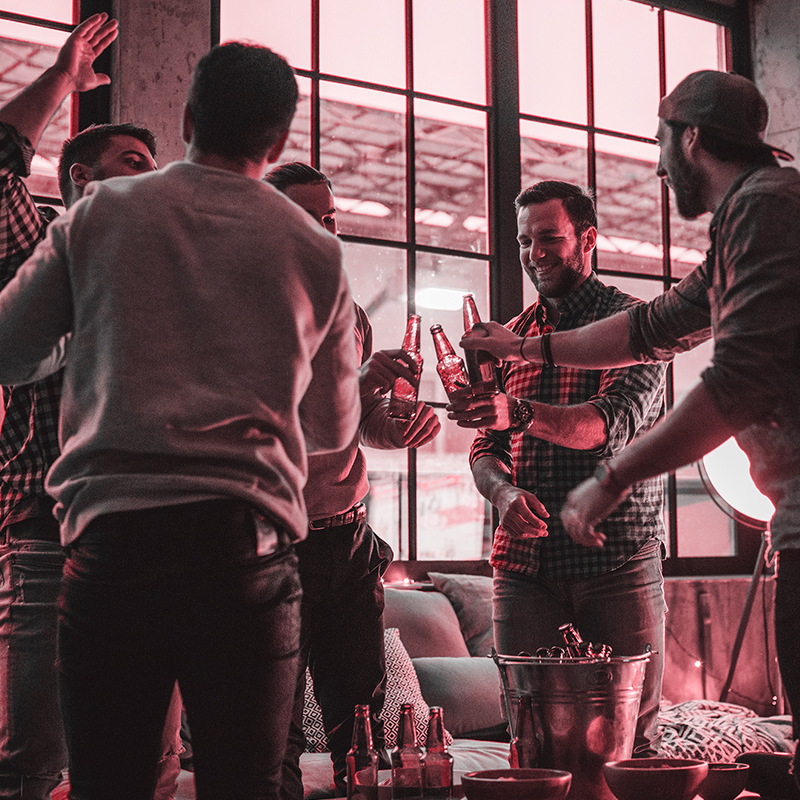 GAME TIME
Your remote can be programmed to activate the ideal sports atmosphere for guests. For instance, a "Game Time" button can turn on all TVs to the big game, change the lights to reflect your team's colors, and trigger the surround sound system. The same remote that controls your TV—and all of your entertainment gear—also gives you access to your favorite music, in the most frequently used rooms in the house.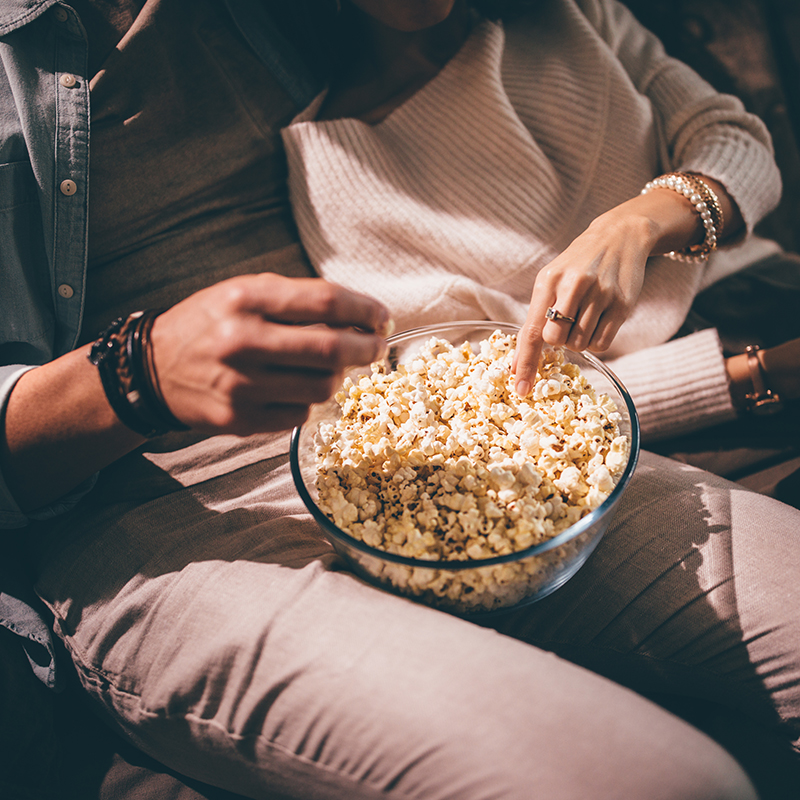 DATE NIGHT
No need to go to the movies; grab the popcorn and enjoy an effortless night in. Turn off the lights, lower the shades, and get the series started quickly. When you're ready for a drink or a restroom trip, press "pause" on the same remote and the lights will come back up to lead the way. Make the experience even better by adding a Triad soundbar that will give you superior sound, even while binging in the bedroom.
EFFORTLESS ADDITION TO
YOUR CONTROL4 SMART HOME
If you already have Control4 and are running the latest version of Smart Home OS 3, Neeo can be added to your system easily. Simply order the Neeo remote from your Pro and, once it arrives, connect it to your home's Wi-Fi and select the primary room where it will be used. Voila! Your Neeo is automatically connected to your Control4 system.
CONTACT MY SMART HOME PRO
NEW TO CONTROL4?
GET STARTED TODAY
The award-winning Control4 Smart Home OS 3 delivers a fluid interface thoughtfully simplifying your home with personalized interactions that are easy and enjoyable for the whole family to use. Visit a showroom for a demonstration of both OS 3 and the new Neeo remote.
FIND A SMART HOME PRO NEAR ME
NEW TO CONTROL4?
You don't know what you're missing. That's why you must #C4Yourself! Visit a Control4 Showroom today to experience the comfort, convenience, peace of mind, and enjoyment a truly intelligent home delivers.
#C4Yourself
A PRO IS THE WAY TO GO
Much like electricity, plumbing, and heating and cooling, a complete smart home is not a DIY project. With individual "smart" products that are added to your home, the more complexity you will introduce because they simply don't talk or listen to one another. In order to get a seamless, fully integrated smart home system, you'll want to hire an experienced and well-trained installer. Control4 Smart Home professionals give you confidence that your system is expertly designed, functions on a robust network, and features personalized experiences in tune with how you live.
Learn More
ALREADY A CUSTOMER?
Log into your account to renew 4Sight, connect to voice control, get hands-on with When >> Then Automation, manage your profile, or find your dealer's contact information.
Sign In
Get Started
Sign up below to receive more information.
We take your privacy seriously and we promise we won't spam you; please see our privacy policy for details. By submitting your information, you are confirming that you are 18 years of age or older.