STATE OF THE SMART: SAVVY BUILDERS WITH HIGH-TECH MINDS (Featuring MHI)
September 26, 2018
From first-time homes to multimillion-dollar semi-custom builds, MHI's adage is the same for all clients: "BUILT AROUND YOU." (And the technology is no exception.)

C4: Tell me a little bit about MHI. What's your mission? Your vision?
MHI:
MHI has been in the business for 30 years, building under our signature brands, Plantation Homes, Coventry Homes, and Wilshire Homes, in all major markets in Texas—Houston, Dallas/Fort Worth, Austin, and San Antonio. Instead of "What You See Is What You Get," our motto (and tagline) is "Built Around You" because we're passionate about allowing our customers to customize their homes in the best way to suit their individual lifestyles.
C4: What was the deciding factor in adding smart technology into your projects?
MHI:
Our buyers are demanding it. They are using it in all other facets of their life, so why not in their homes? So we decided it was time to come up with a solution. We found it valuable to offer a platform that would allow our buyers an easy way to customize the technology experience as they like it.

C4: Why is it an important offering for your business?
MHI:
Everyone is talking about the smart home. It's coming. We wanted to get ahead of it to be an industry leader and really provide something that is reliable, expandable, and affordable. That's why we are excited about our partnership with Control4.
C4: So, why did you choose Control4?
MHI:
Actually, we looked at about 15-20 other platforms. But Control4 has become more cost-effective for the everyday buyer and for a builder to include into an affordable package. And we just needed something reliable and simple to understand. Control4 was the only platform where everyone on our team said: "yes, that's the one we want to use."

C4: What does the term "smart home" mean to you and your clients?
MHI:
Well, every homebuyer will have a different definition. For us, it's providing a single-system solution that just works, rather than individual devices and apps. It's having the proper wiring put in place from the beginning. If a homebuyer wants their lights to come on at sunset and turn off at sunrise, they want to be sure the house is locked while they're away, or they want their TV, audio, or certain lighting to come on when they walk through the door, we want to ensure that all of this is going to happen for them. Every time.
C4: What does the process look like for a homebuyer?
MHI:
They will be introduced to Control4 right within one of our model homes. That demonstration will help them to truly understand the experience brought to life by the technology. Then, as they visit the design center to select flooring, cabinets, countertops, and so on, there will also be a technology discussion with someone who can show them all the potential options available—from lighting to locks, thermostats to audio/video—so they can decide how they want to customize it in their own home, managed appropriately with their budget in mind.

C4: What about when a homebuyer wants to add more to their smart home down the road?
MHI:
The smart home professionals we work with want to be the homeowner's resource post-close to help them upgrade or add on to the technology in their homes when they are ready for it. But they also have the flexibility to use a different Control4 pro, should they choose to.
C4: What is the most rewarding part of what you do?
MHI:
We are in business to help families achieve the American dream of home ownership, and that is pretty special. Speaking for all of us at MHI, if the thought of 1,700 new families each year celebrating the holidays together and making lifelong memories in their new MHI home doesn't choke you up inside, I don't know what else would.
---



Experience the magic and #

C4

Yourself.




Visit a Control4 Certified Showroom

to sample incredible smart-home solutions.
Are you a builder looking to include smart home technology in your projects?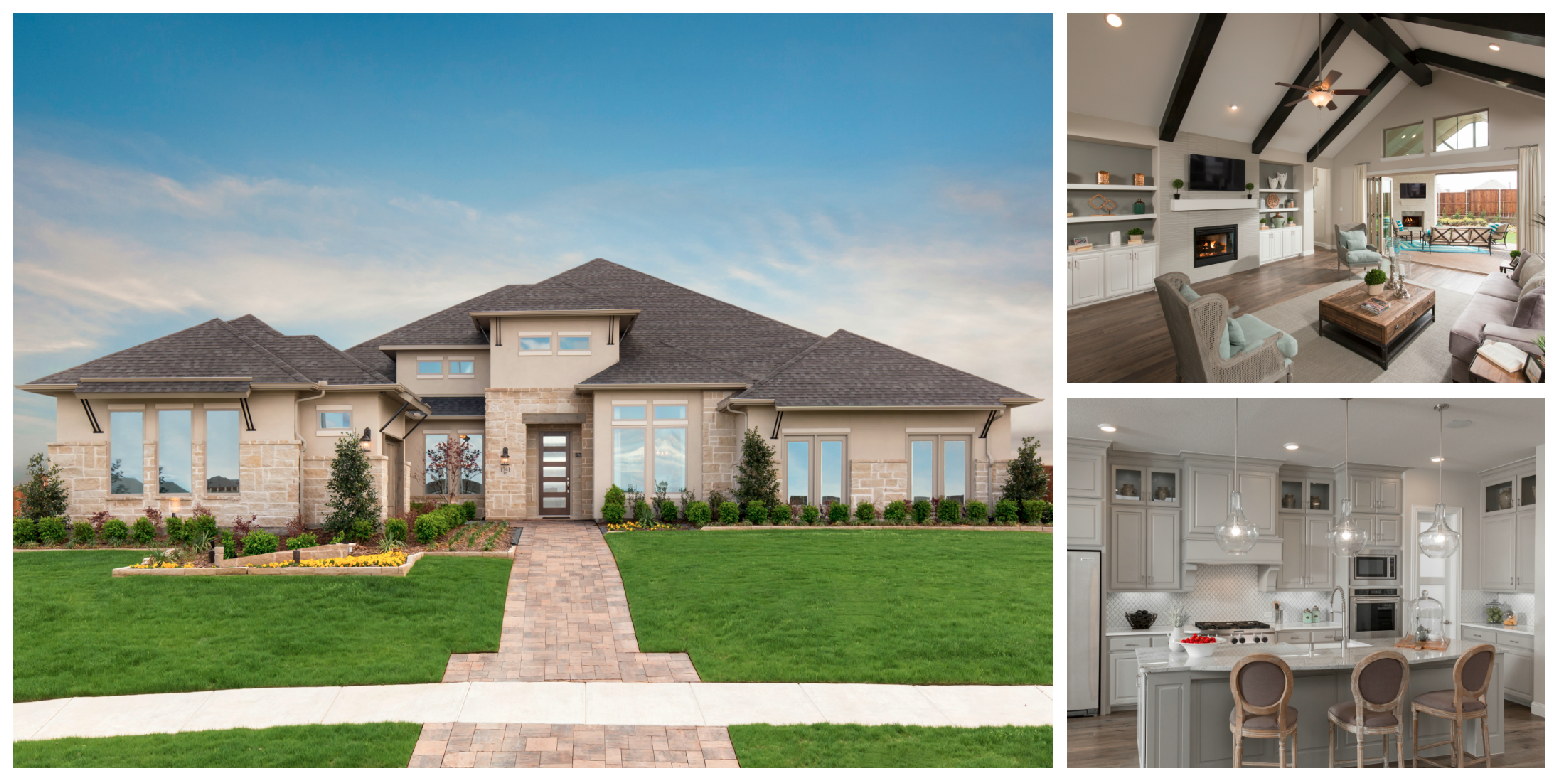 Category
BUILDING & DESIGN