Crafting the Heart of the House: How Rick Oswald Sets His Designs Apart
By
Danielle Karr
| Posted October 5, 2018
For more information on how to create smart, beautiful, livable design with Control4, click here.
Throughout his career as an architect and designer, Rick Oswald, owner of
Oz Planning & Design
and the new senior partner and vice president at
Clifford M. Scholz Architects
, has created custom homes for almost every setting—designing and building breathtaking homes everywhere from the Rocky Mountains to the tropical coast of Florida. Providing architecture, planning, and design services for his clients, he specializes in new single family custom homes and home renovation. Rick uses his thorough knowledge of codes, construction, process, and architecture to create one-of-a-kind custom homes that stand the test of time. He is also extremely creative and provides innovative design solutions, including his signature use of high-end home automation. We asked Rick how he got into home automation, how he approaches smart technology as an architect and designer, and why he loves the relationship he's built with his Control4 smart-home expert.
How long have you been using smart-home technology in your designs?
I've been using smart-home technology since it first came out, though, there weren't many options back then because it was so new. In 1996, I did my first smart home and it had a large home theater going into it. At that time it was difficult to implement and run because the technology was so new, so after that house I didn't use another home automation system for about five years. Then I got married to a woman who owned a home theater company and she encouraged me to give it another try. She helped me see how far the technology had come in those five years and all the amazing things I could do for my high-end custom homes. I decided to give home automation another try and had some good success, but I still always kept an eye out for a company I could really align myself with. Then, when I moved to Florida in 2006, I was introduced to Control4. I could tell they were the type of smart home company I would want to work with on projects. They were innovative and going in the direction I expected smart home to go. They also listened to their customers and were constantly making improvements. It's the smart-home company I now use for my designs. I like offering it to my clients because past clients tell me about how comfortable they are using it and that it's dependable—things that are extremely important to me and my business. Home automation is here to stay, so I am happy to have found a company that is moving forward and progressing.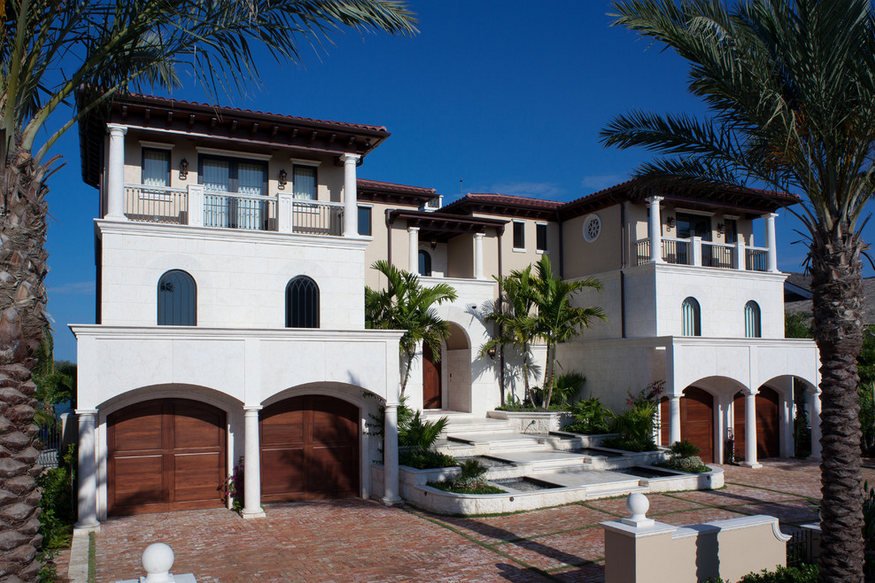 What do you do to create a home that is both aesthetically beautiful and smart?
I align myself with companies that understand the importance of both. I don't want ugly wires or products that are always losing signals. For example, Control4 works great with
LED lighting systems
and the switchplates and interfaces are also attractive. Control4 gets rid of wall acne, and that is super huge to me. Especially with the amount of seam lighting and all the control our customers are wanting. I don't want my walls littered with switches and controls, but I want my clients to have all the automation they desire. One of the biggest things we deal with in Florida is the shades. It was always a nightmare to get the shades all set up, but Control4 now offers an automated shade systems so I don't have to go to a separate vendor. That makes my life easier as a professional. For me, from an efficiency standpoint, it makes much more sense to have a single point/business of accountability and one person to work with. That's what I love about my Control4 Dealer and smart-home expert. Barry at
Armor Systems
is there when I need him and gets the job done in a way that is functional and beautiful. Esthetics is important and so is functionality.
How do you introduce smart-home automation to your clients?
When I sit down with a client, I go through a programming document which becomes the guide for the entire home. There is a significant portion of the document that is just the wiring and electrical work—we ask them questions like, 'What level of home automation do you want? What level do you want to develop?' That way, before we even start designing, we know not only the spaces needed for smart-home technology but also the equipment rooms we need to design into the plans to make it a seamless home experience. If those spaces are an afterthought, it can make redesigning a challenge, so we try to make sure the 'heart of the house' as I call it is placed at the beginning. Then we can make the smart home as efficient as possible.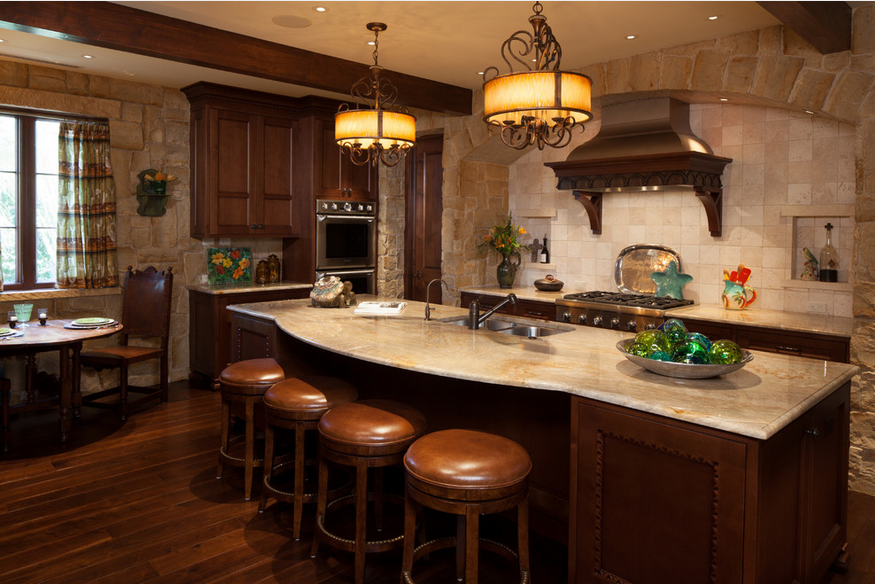 As an architect and designer, how is working with a smart home expert?
I have the benefit of being an architect as well as a designer, so I'm involved from beginning to end. Once the schematics are designed, I'll set up a meeting with Barry, my Control4 smart-home expert, and we'll sit down with the client and he'll walk them through all their automation options. Barry has an awesome
Control4 Certified Showroom
that showcases and demos the smart-home experience, so taking my clients to that space allows them to see and touch the technology firsthand. That first meeting with all of us is to expose my clients to all their options as well as gives Barry a good idea of what he needs to do to create the space they want. It is great to have them meet with the smart-home expert because they can ask the questions I may not think about in order to create a space that my clients will love. Then I create a lighting design scheme and send it back to Barry. Having a great working relationship with an expert Control4 Dealer is great for my business because as the architect and designer I'm the client's trusted ally and advisor, and I love being able to take them somewhere to help them experience all their smart-home options and allow them to make informed decisions.
How do you stay up on home automation in design?
I am in a fairly enviable place as a business—I never reuse a design. In my world, there is nothing better than that. Everything is custom. Everything is unique and every client is unique. That also gives me the challenge and opportunity to always try something new with each design. Barry is great to keep me up on the latest technology, but I also like to go to trade shows like the International Business Show and CEDIA Atlantic Coast conference. I try and go to a wide variety of trade shows because technology is moving so quickly and that is where we can experience the latest smart-home solutions to keep our clients informed.
_______________________________________________________
WANT TO LEARN MORE ABOUT HOW CONTROL4 FACILITATES BEAUTIFUL SMART-HOME DESIGN?
CLICK HERE
.
Interested in living the smart life in a Control4 Smart Home?




Fill out the form below and we'll send you more information.
We take your privacy seriously and we promise we won't spam you; please see our privacy policy for details. By submitting your information, you are confirming that you are 18 years of age or older.
Thank you
Category
BUILDING & DESIGN