I Could Get Used to That.
February 28, 2013
​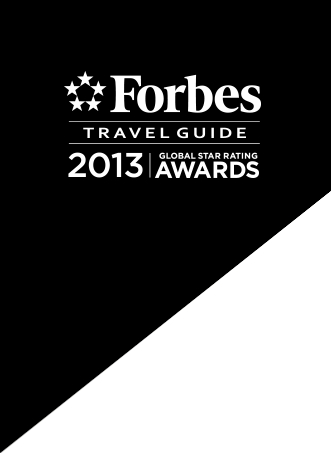 I've been a fan of Vegas all my life. And being that it's only about a six hour drive, I've had my fair share of younger-year visits. Although in those days, eight of us girls would cram our 7,000 bags into one hotel room for the weekend and spend only as much time as needed in there to get a little shut-eye recovery.
Fast forward 10+ years and it's a whole new ballgame. As a married mother, my objectives for an upcoming Vegas trip are quite different. While what used to top my list were the nightlife, the neon strip and gambling, have now been changed to comfort, nice restaurants, and a Cirque du Soleil show (ok, ok, gambling—in semi-moderation—still tops my list…). The older I get, the more I'm interested in a pampered experience. Vacations certainly don't come quite as often these days.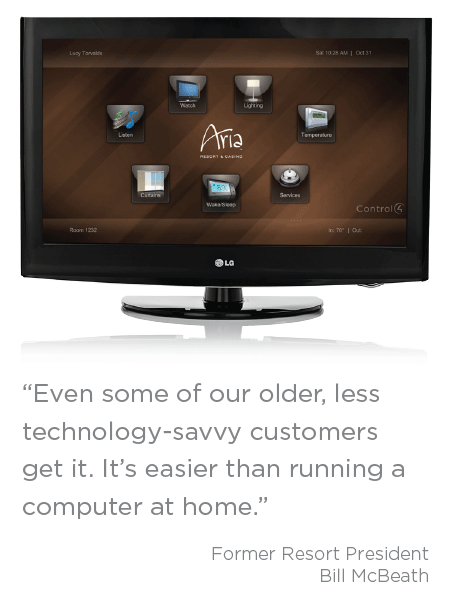 Early this morning I was perusing the internet for hotel options and, in a weird twist of events, I received a Google alert with a link to an article from Forbes titled
Vegas' Newest Five-Star Hotel
. Naturally, I click on it. I was very excited to see that the
ARIA Sky Suites
was the recipient of the Five-Star award—the only one in Vegas for 2013—in Forbes Travel Guide. If you aren't familiar with the ARIA, each room features Control4 automation. Virtually everything from the TV, the door, lights and drapes can be controlled through the simplicity of a touch screen or remote. Former ARIA Resort President, Bill McBeath has even said "the system is easier than running a computer at home." Check out this
project spotlight
to see how amazing this hotel is.
I haven't actually made it to the ARIA yet, but this may have been the push I needed to give it a shot. I certainly wouldn't mind setting the curtains and lights to sleep mode until noon and then summoning brunch from the touch screen. "Modern day mom meets lap of luxury." I could get used to that.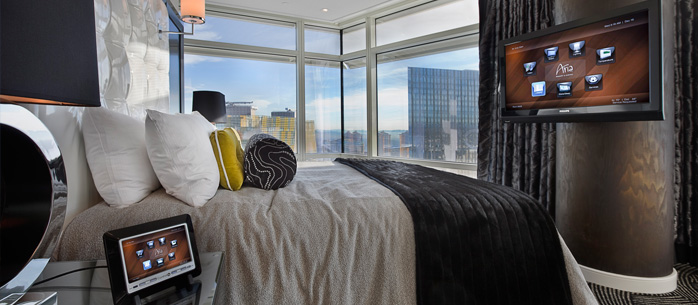 All of ARIA's rooms feature #Control4 technology. So sit back, relax & customize. #HowWeVegas http://t.co/puNFroZp34 pic.twitter.com/6or90rSqjl

— ARIA Las Vegas (@AriaLV) July 29, 2014