Updates to Streaming Audio with Pandora
By
Christine Hunsaker
| Posted May 2, 2022
Pandora,

fully updated and better than ever
Pandora, one of the most popular streaming platforms,
is now even better when streamed through your Control4 system. Our completely redesigned and rebuilt Pandora integration provides full support for Pandora's library of on-demand content which is available using a Pandora Premium or Plus account, allowing you to enjoy your favorite music ad-free with full control on the device of your choosing. Premium and Plus account tiers also unlock additional features and capabilities like full search and browse functionality, the ability to create and share your own playlists, and add favorites to your collection for offline listening.
Play your favorite
content, such as individual tracks, albums, and playlists, or search and browse to find the perfect music to fit your mood. All of this can be done directly in the Control4 mobile app or on a touchscreen.
On-demand entertainment is at your fingertips! The C
ontrol4 interface makes it easy to stream your favorite station, and then transfer it as you move to another room or share your playlist with multi-room audio. Intuitive controls make it easy to "pump up the bass" with a quick adjustment to the EQ or turn it down a bit across every room or in each room individually.
That full functionality, plus Pandora's updated capabilities, is available to a full catalog of interactive devices: Control4 Touchscreens, the Neeo Remote, and the Control4 Apps for iOS and Android. You can also ask your Control4 Smart Home Professional about making that functionality available at the touch of a button or with the sound of your voice with integration through keypads, your favorite voice assistant, or your own personalized automated experiences.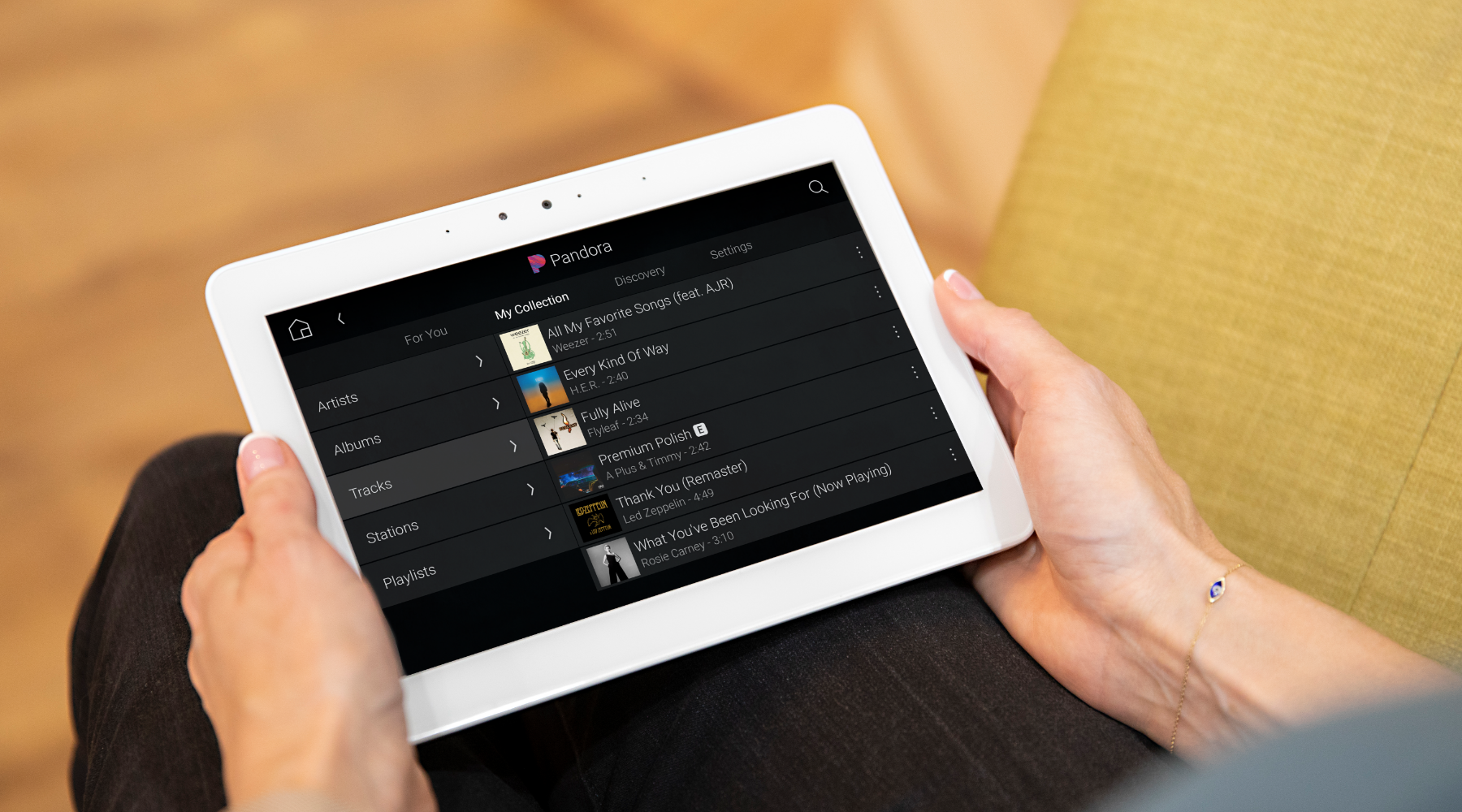 Already using Pandora on your Control4 system with it programmed to buttons or
scenes?
We
recommend reaching out to your Control4 Smart Home Professional
to update
your programming.
Contact Dealer
Not sure if you have Pandora or how it is integrated into your system? Contact your Control4 Smart Home Professional:
Contact Dealer
Want to learn more about having a smart home? Fill out the form below and

we will be in touch!
We take your privacy seriously and we promise we won't spam you; please see our privacy policy for details. By submitting your information, you are confirming that you are 18 years of age or older.
Thank you
AUDIO