Control4 Mobile Updates
By
Jacob Whipple
| Posted June 13, 2022
FASTER REMOTE CONNECTIONS (FRC)
If FRC was a t-shirt, it would read: Control4 Completely Overhauled and Optimized their Backend Remote-Connection Infrastructure, and All I Got Was a New Icon (and Faster Connection Speeds.)
Experience faster-than-ever connection speeds (up to 40% than before!) with this update for iOS and Android. It encompasses a series of fixes, enhancements and large-scale backend infrastructure changes that are only the beginning of continual improvements and speed optimizations slated for future development. See for yourself with new icons on the Settings page! A laptop icon indicates a local connection, a globe icon indicates a standard connection, and a lightning bolt shows a faster connection.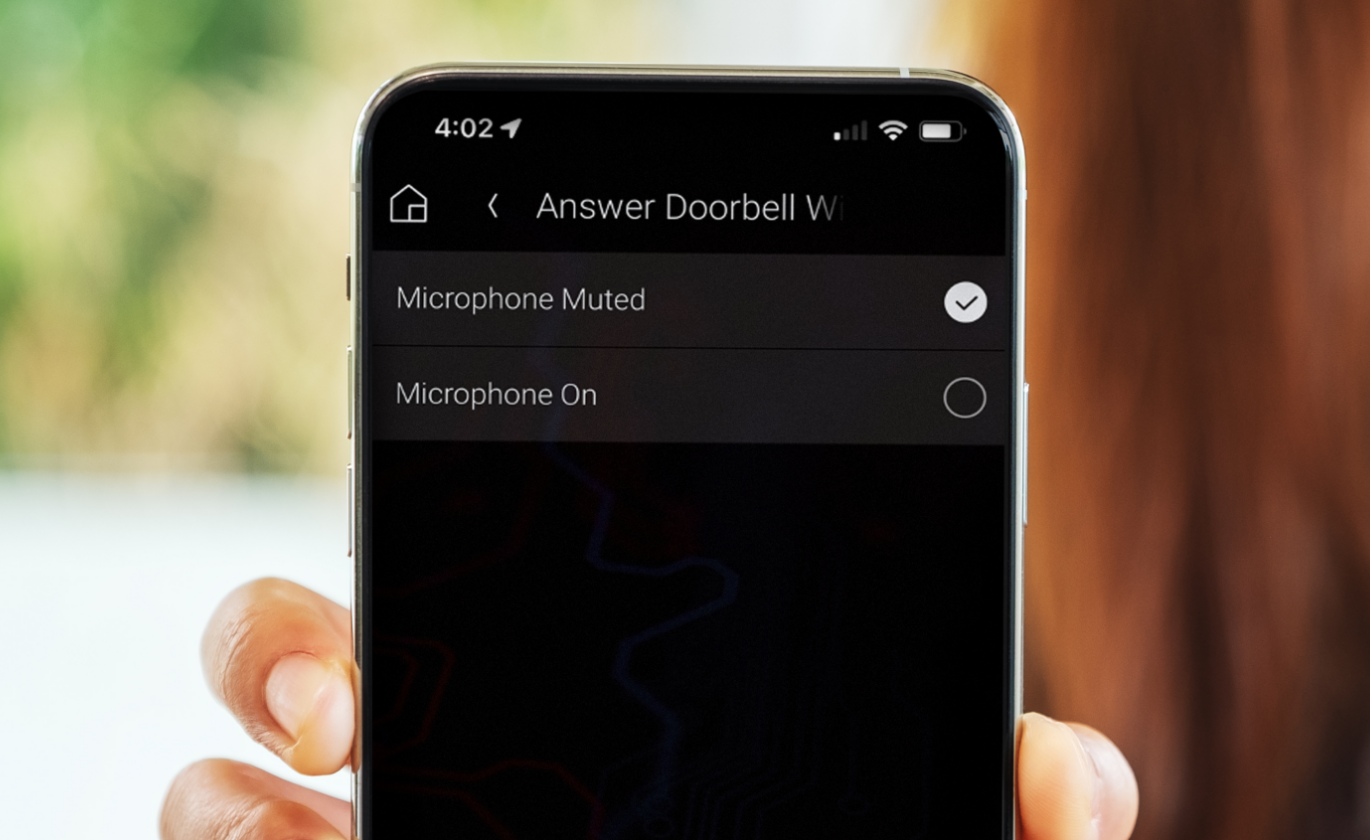 ANSWER DOORBELL WITH
Due to Apple privacy considerations, iOS users were unable to preview video calls before answering. Our solution is a new feature called 'Answer Doorbell With.' Enable in your settings to answer any Intercom Anywhere call with the option to have your microphone muted or on. See who is calling over Chime or Door Station, to decide if you'd like to respond or hang up altogether and better manage your incoming calls.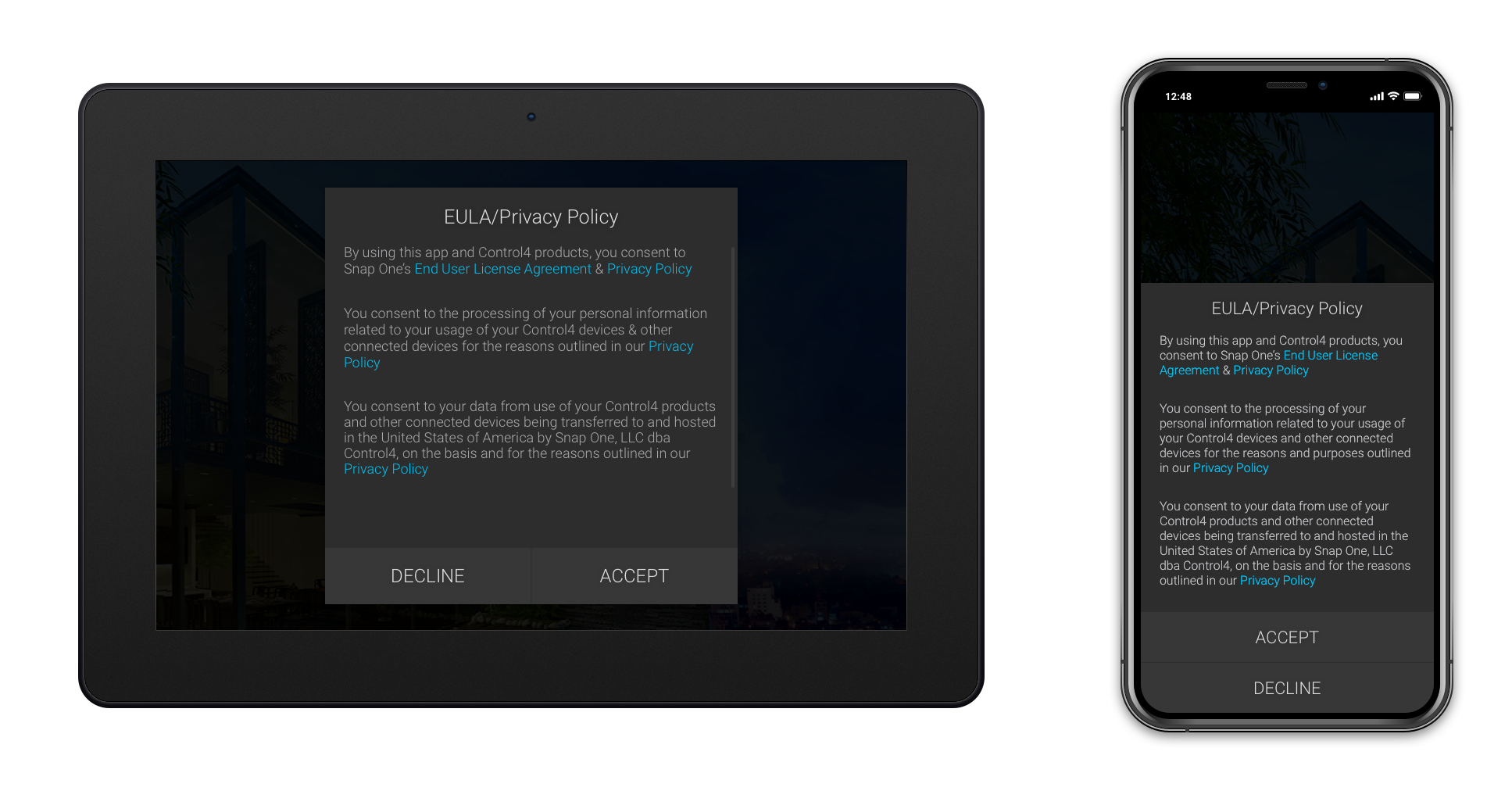 UPDATED EULA COMING IN JULY
Our Legal team wants you to be strapped in and ready for the action-packed roadmap of future updates slated for Control4. In July, the Control4 app will pop up a request for you to accept the updated End User License Agreement (EULA), which will cover the new, innovative features and powerful controls we will be rolling out on a regular basis, so stay tuned here as announcements roll out! We will provide more information on the updated agreement soon.

Want to learn more about Control4? Drop your information in the form below and we'll be in touch!
We take your privacy seriously and we promise we won't spam you; please see our privacy policy for details. By submitting your information, you are confirming that you are 18 years of age or older.
Thank you
Category
PERSONALIZED SMART HOME