Romance ready home automations
By
Christine Hunsaker
| Posted February 8, 2021
Instead of reserving a table for two out on the town, set the scene for red hot romance at home using the new
Control4 Neeo remote
. Home automations allow you to create the perfect mood so you can spend time with your beloved without tinkering with technology. Keep reading for custom automation ideas you can set up in advance for a seamless romantic date night experience in your own four walls, jacket and tie not required.
Do not disturb
Customize your settings to arm your security, lock your doors, and turn off your exterior lighting so you can settle into your evening at home without worrying about outside interruptions.
Keeping things under wraps
No need to give the neighbors something to gossip about. Shut out the outside world with
automated shades
to enhance your privacy, without fussing with pull cords or even needing to cross the room.
Cast everyone in the right light
You don't need candlelight to set the mood and gone are the days of just tossing a scarf over a table lamp. Using
smart lighting
, you can create the ideal warmth and temperature of the lighting to cast a rosy or cozy glow, without worrying about starting a fire if things get out of hand.
Climate control
Don't leave anyone in the cold. Keep your loved one comfortable with a
smart thermostat
you can easily control using a Control4 Touchscreen or your phone, so it's easy to make an adjustment in case things heat up.
Fire it up
Nothing is cozier or more relaxing than lounging in front of a flickering fire. Light up a smart fireplace without having to haul firewood or touch a match. Curl up and share some champagne and a decadent desert, some chocolate dipped strawberries, or swap soothing foot massages to unwind together in front of a toasty fire. Some models allow you to adjust the color or height of the flames, the heat it's producing and other effects so you can fully customize your hearthside experience.
Set the tone
Round out the ambiance of the scene with some mood music. Spend more time with your loved one and less time searching for that perfect song with curated playlists. With
multi-room music
from Control4, you can target music to one room or spread it throughout the entire home so you can slow dance in your kitchen, or just keep a low-key groove going in the background. Whether you're listening to wailing saxophone, bumping some R&B or Marvin Gaye, stream music to fit your vibe from playful to sultry or cozy and relaxing.
Using smart home technology from Control4 allows you to set a mood from the palm of your hand so you can get down to more the important business of spending time with your loved one. Integrated technology works in perfect harmony and allows you to create a customized experience for your at-home date night.
Find out how you can create the smart home of your dreams. Leave your information below and we'll be in touch.
We take your privacy seriously and we promise we won't spam you; please see our privacy policy for details. By submitting your information, you are confirming that you are 18 years of age or older.
Thank you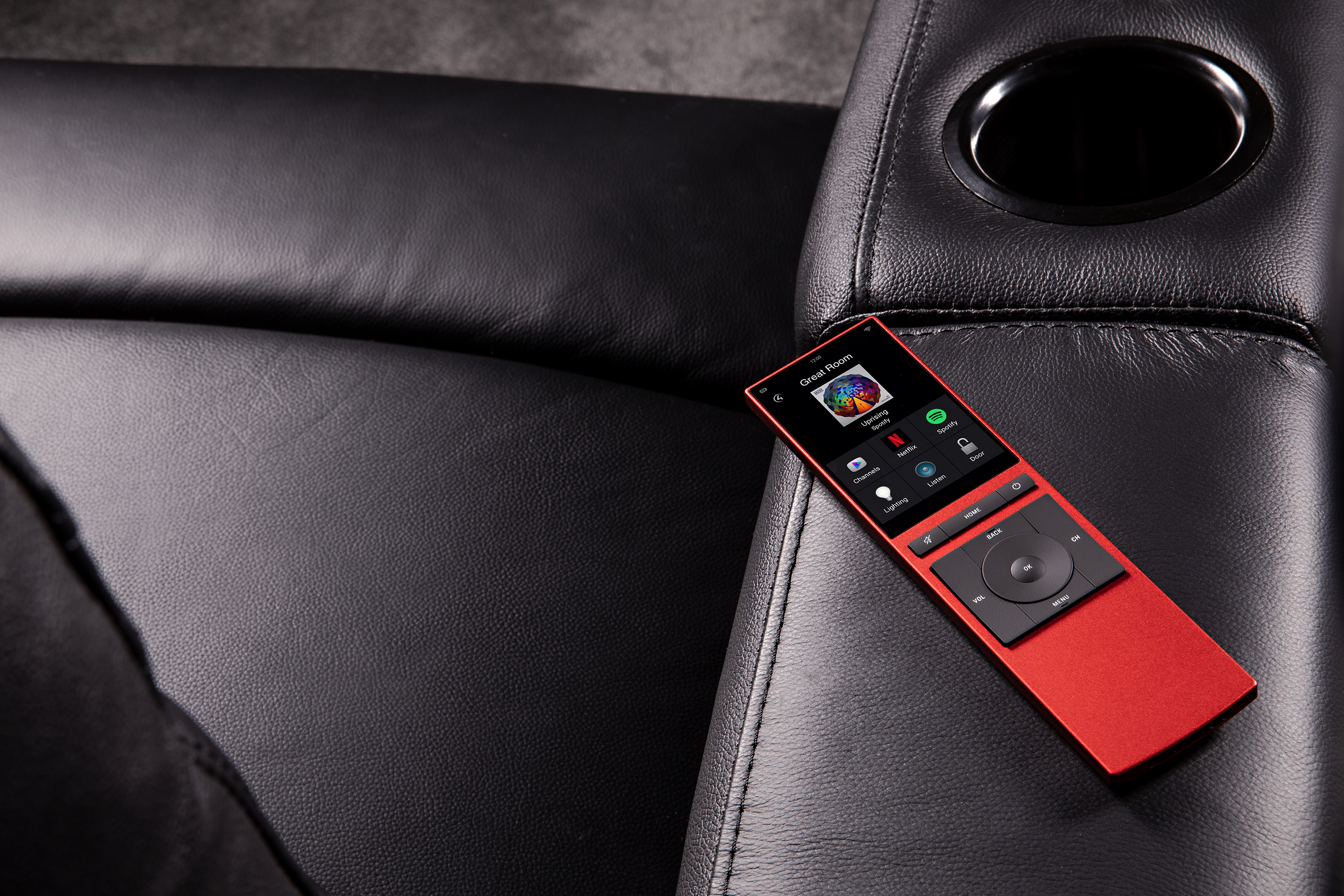 PERSONALIZED SMART HOME