CLIMATE & COMFORT
ECONOMICAL AND INVITING
THROUGH INTUITIVE CONTROL
Enjoy a comfortable and inviting home that delivers energy-efficient climate control, convenient management of your pool and spa, and enables easy communication for your family.
Climate
Enjoy personalized comfort settings that can be activated on a schedule, with just a few taps on your phone or touch screen, or by voice.
Integrate your existing HVAC, radiant flooring, forced air, dual fuel and geothermal systems with Control4 Smart Home OS. Adjust climate settings at the thermostat or through the user-interface from a touch screen or smartphone. Allow temperature and humidity to adjust according to the season. Even light the fireplace without ever leaving the couch.
BLINDS & SHADES
Easily raise, lower, or tilt individual window coverings or a grouping of motorized blinds or shades in your home.
Control4 works with some of the world's leading shade manufacturers—such as Lutron, QMotion and Somfy—to ensure a seamless experience through manual control or by automated settings that work alongside the lights and thermostat to increase energy efficiency.
PLAYING NICELY
WITH THE BRANDS YOU LOVE
OUTDOOR CONTROL
Comfort and convenience extends past interior walls and into your outdoor oasis. Pool and spa control make it easy to turn on the heat, set the temperature or crank the jets from the Control4 app. Automate your sprinklers and lawn systems to respond to weather conditions.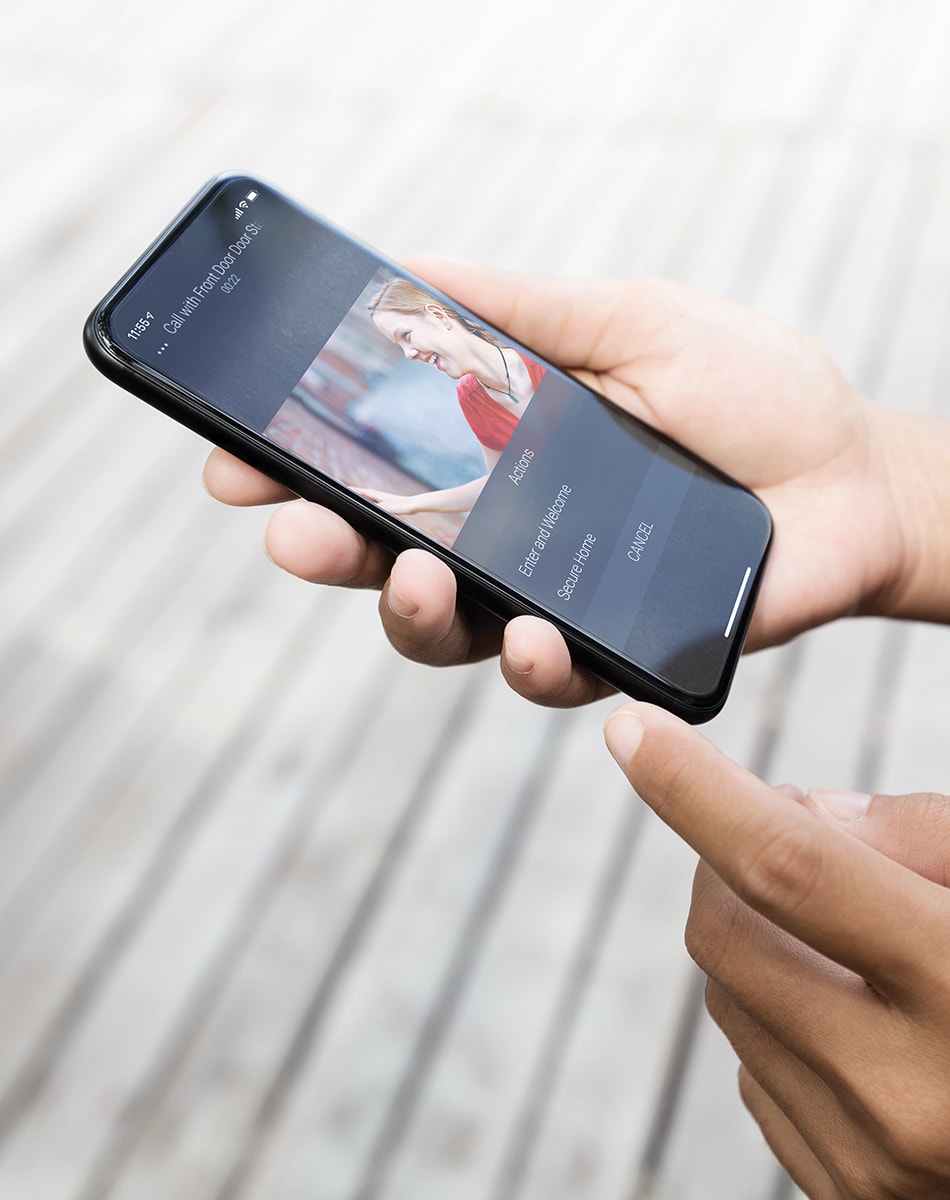 INTERCOM ANYWHERE
From anywhere in the world, receive calls from your porch, the gate, or from anywhere inside of the house. Your door station will ring you when a service worker has arrived, and you can give instant access to the house from the same convenient app. Alternatively, use your smartphone to call any touchscreen in the house, so you can see how the kids are doing with the new caretaker. It's the perfect blend of peace of mind and home control. Learn more about Intercom Anywhere.
NEW TO CONTROL4?
You don't know what you're missing. That's why you must #C4Yourself! Visit a Control4 Showroom today to experience the comfort, convenience, peace of mind, and enjoyment a truly intelligent home delivers.
#C4Yourself
A PRO IS THE WAY TO GO
Much like electricity, plumbing, and heating and cooling, a complete smart home is not a DIY project. With individual "smart" products that are added to your home, the more complexity you will introduce because they simply don't talk or listen to one another. In order to get a seamless, fully integrated smart home system, you'll want to hire an experienced and well-trained installer. Control4 Smart Home professionals give you confidence that your system is expertly designed, functions on a robust network, and features personalized experiences in tune with how you live.
Learn More
ALREADY A CUSTOMER?
Log into your account to renew 4Sight, connect to voice control, get hands-on with When >> Then Automation, manage your profile, or find your dealer's contact information.
Sign In
Get Started
Sign up below to receive more information.
We take your privacy seriously and we promise we won't spam you; please see our privacy policy for details. By submitting your information, you are confirming that you are 18 years of age or older.