5 innovative ways to increase your home's value this year
February 6, 2020
This blog post comes to us from Isabella Cormier, the communications specialist for
Buddy's Air Conditioning and Heating
, a professional HVAC company located in Baton Rouge, LA. Isabella has been writing about the home service business for six years. She enjoys giving advice that helps homeowners get the most out of their homes.

When most homeowners think about adding "value" to their home, they tend to think about highly visible, big-ticket projects. Things like remodeling the kitchen or installing a backyard pool. While these renovations can add significant value to your home, they also come with a high upfront cost, which limits your overall return-on-investment. Some of the best ways to improve your home's value involve a little out-of-the-box thinking. So we've come up with five innovative ways you can add value to your home
without
breaking the bank.



Make your home smarter
The sheer amount of smart home technology available to homeowners today is stunning. Everything from refrigerators and dishwashers to fans, lights, and televisions are now equipped with tech that connects them to mobile apps, smart speakers, and other devices in your home.
It's easy to see the value of smart home technology. It makes your home far more convenient and adds automation to your day-to-day routine. The prospective homebuyers of the future are young people who have grown up in a world surrounded by such tech. They appreciate homes that already have smart integration thought through and set up.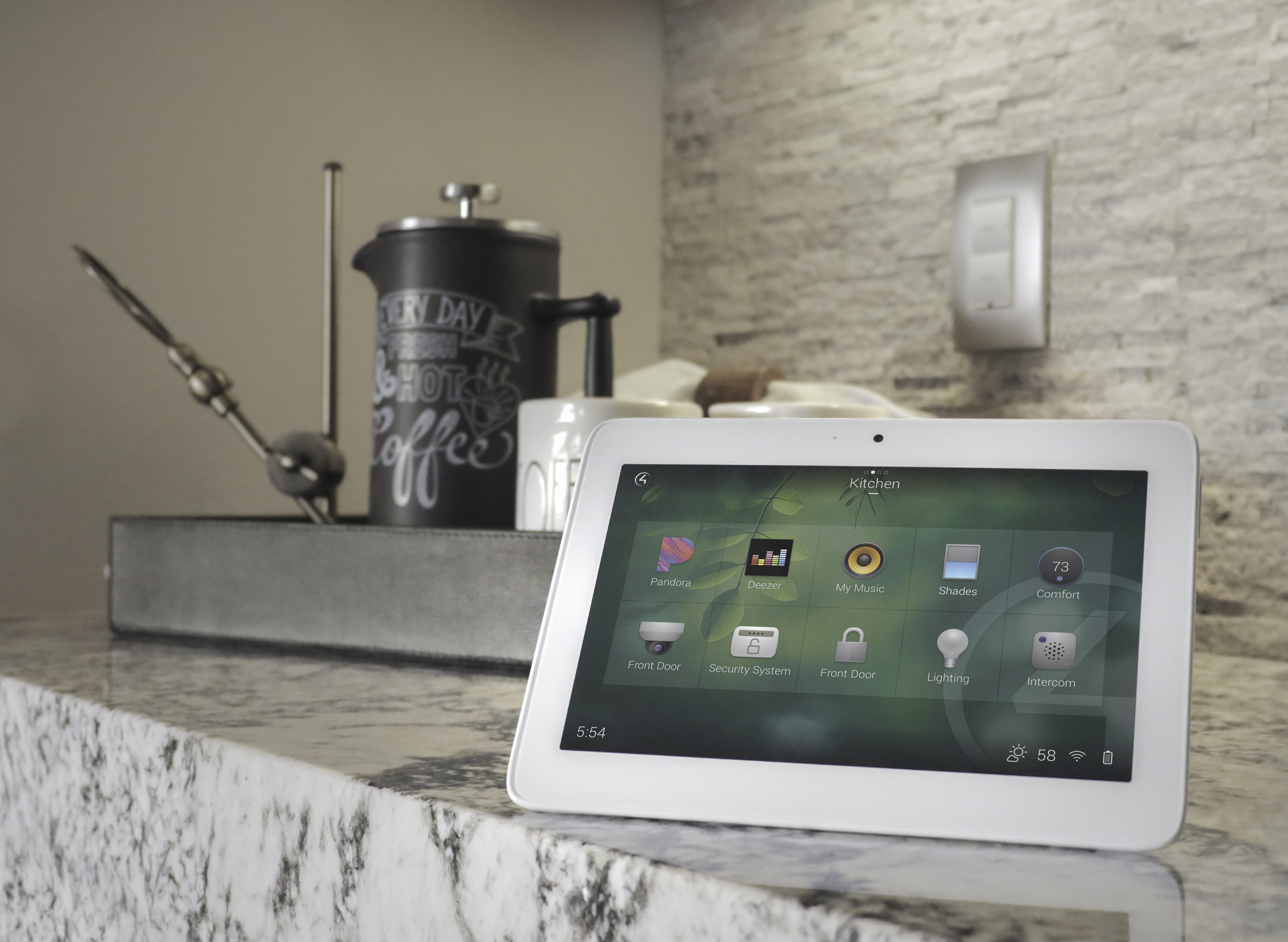 Part of the problem is that too many homeowners are adding smart devices but not integrating them through a central hub. The result is often a confusing jumble of apps needed to control different lights, security systems, speakers, and thermostats.
With the Control4 Smart Home OS
, that problem is solved. This all-in-one home app connects to all your home's smart devices and puts their controls in one spot. If you're making plans to add smart features to your property, make sure you consider including an easy and straightforward way to manage all of them.



Install a smart thermostat
Smart thermostats allow you to automate the temperature of your home, accounting for when you're home or away. With a traditional dial thermostat, you need to change the temperature when you leave, return home, or go to bed. This allows for human error: forgetting to turn down the heat during a workday away even a couple of times every month balloons your cooling and heating costs. Smart thermostats eliminate this scenario, which in turn lowers overall energy use and utility bills. These thermostats also provide homeowners with greater access to information about their cooling and heating usage, empowering you to make energy-smart decisions.
But, that's just the tip of the iceberg: many of these thermostats also give homeowners the ability to connect their HVAC systems to other smart systems. Check out
our Control4 Wireless Thermostat by Aprilaire
, a reliable and sophisticated thermostat that consistently delivers the right level of comfort in the most efficient way possible. This thermostat is compatible with most modern HVAC systems, including forced air, geothermal, dual-fuel, and humidity control systems.

Let there be light
On the whole, the impact of light in the home often gets overlooked. The right lighting can completely transform rooms and significantly impact what people—especially prospective buyers—think of them. Make sure that rooms with exterior walls receive plenty of sunlight. Of course, natural light isn't an option for every room, and it only impacts your home during the daytime. Great lighting is essential.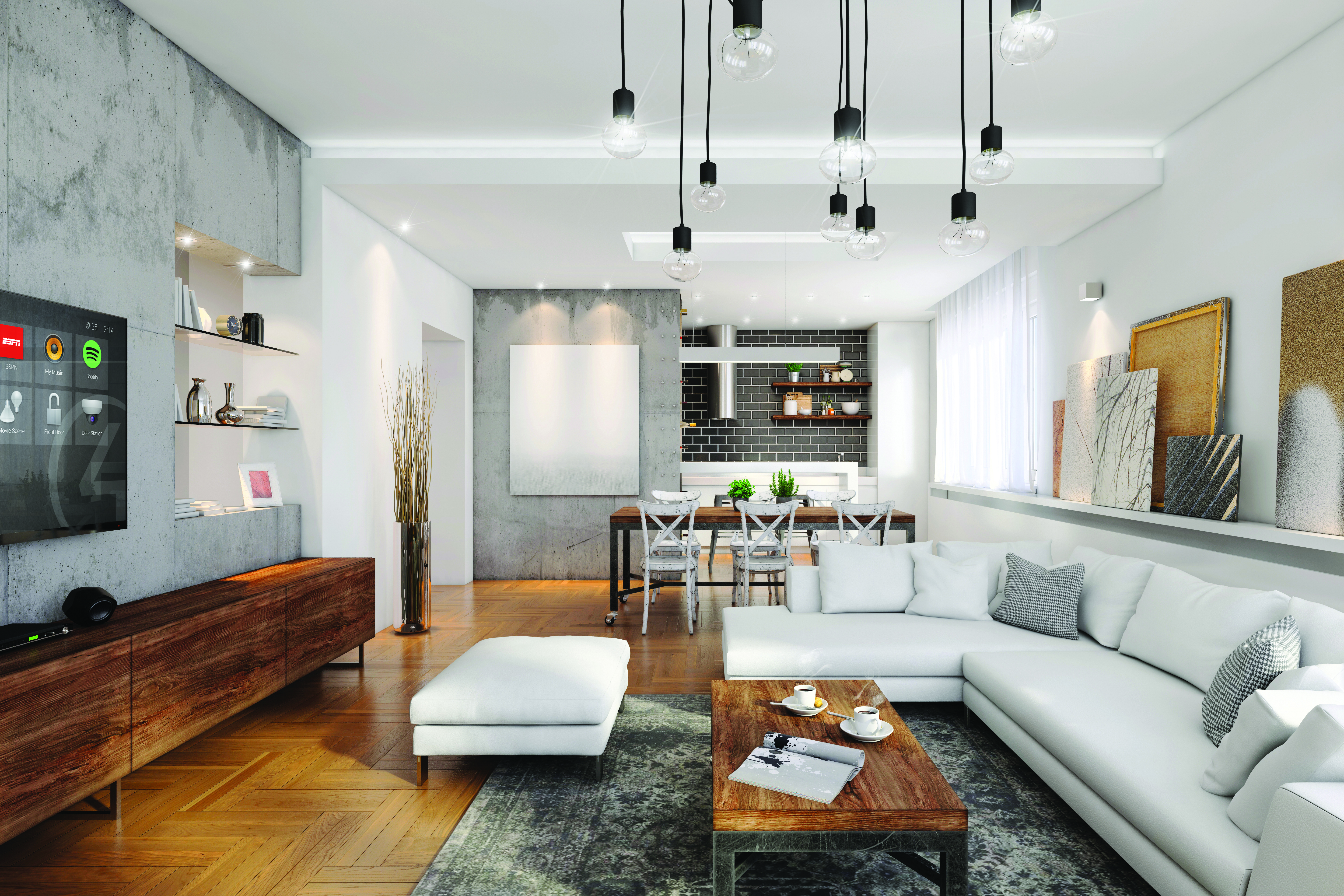 Lighting is another area of the home where smart technology has the potential to make life far more convenient. The Control4 lineup of smart switches and lighting dimmers allows homeowners to control every aspect of their home's lights. These smart controls are fully customizable, even allowing you to run a set of actions—such as simultaneously turning on lights, music, and the ceiling fan—all at once. In particular, light dimmers are an excellent fit for the modern home, as they allow you to change the amount of light in any room at any time.

Add security to your home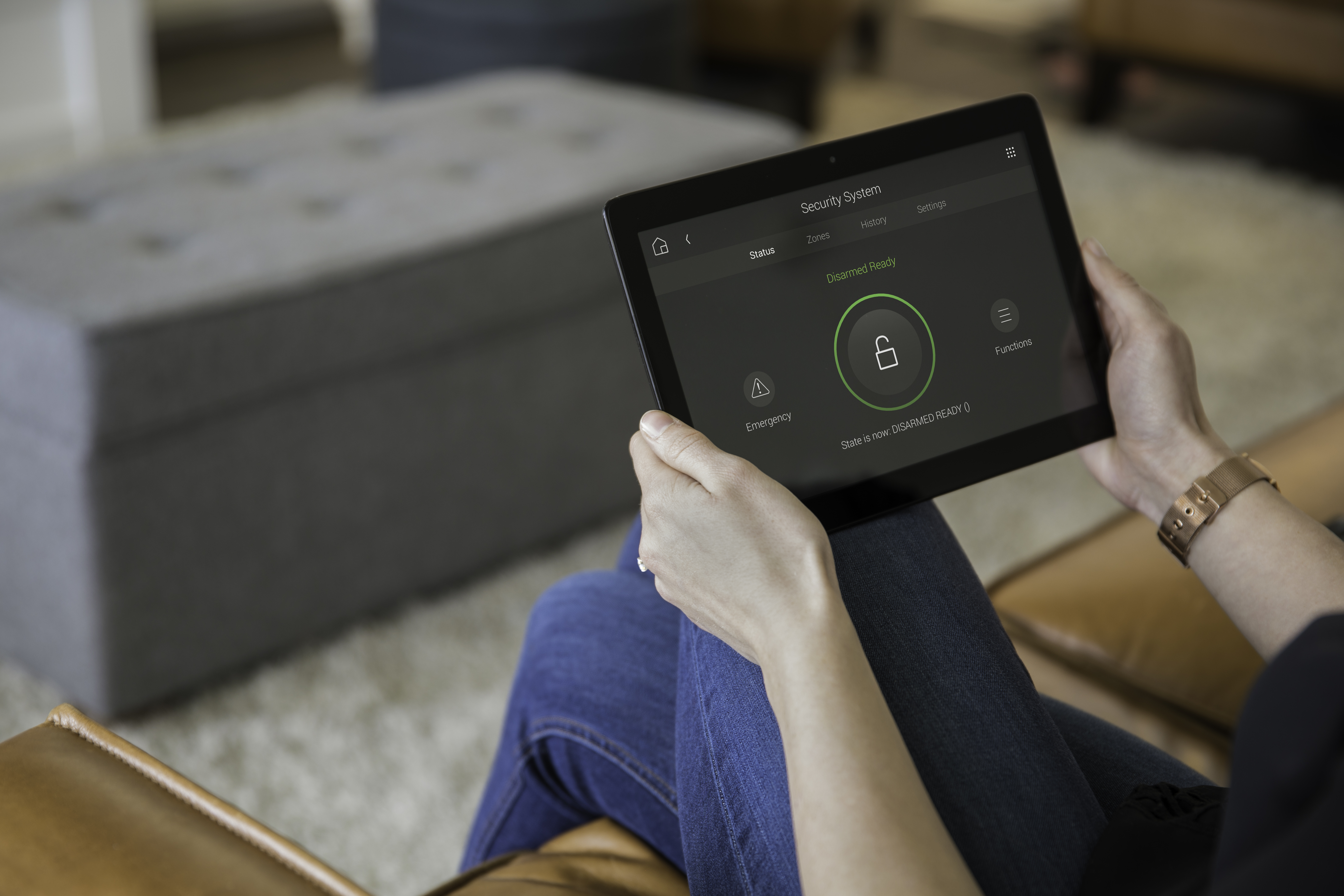 Home security is vital to so many homeowners today, and smart technology is revolutionizing the way that people keep their family and property safe. Security systems, doors, sensors, lights, cameras, and more can all be part of a single, integrated system, which can alert homeowners to threats, provide real-time surveillance, and deter break-ins and theft. Control4 is a leader in this area of unified security and smart home development. Here are a few of the security-specific products available:
Control4's Pakedge IP cameras are built to withstand the elements, making them a perfect fit for exterior security.

Mockupancy from Control4 is programmed by an installer to connect to your IoT-integrated lights, shades, televisions, and more to turn them on at random and create the appearance that someone is home.

The security system controls from Control4 also integrate with electronic locks and security systems from several trusted brands.
Embrace the organization movement
Today's homeowners are looking for more ways to clear clutter and keep their homes better organized. There are now several popular TV and YouTube shows geared towards homeowners looking to store household goods, clothes, and children's toys more effectively. Household storage is nothing new, but—as this recent trend shows—there's real value to adding more built-in storage and organization to
your home. A few ideas include:
Installing in-cabinet storage racks to hold pots and pans.

Adding ceiling pulley systems to your garage to store infrequently-used decor and collectibles.

Building shelves and pull-outs in the master bedroom closet to store clothing.
Of course, home organization isn't limited to just physical items. As mentioned earlier, a centralized smart home control system, such as Control4 Smart Home OS, can tie together all of your smart home devices for seamless, more convenient use.
READY TO UP YOUR HOME'S VALUE?
CONTACT US TO START YOUR SMART HOME JOURNEY TODAY!
We take your privacy seriously and we promise we won't spam you; please see our privacy policy for details. By submitting your information, you are confirming that you are 18 years of age or older.
Thank you
SMART HOME TRENDS