A Show-Stopping Showroom: Georgia Home Theater
September 5, 2019
New homeowners want to establish their own style in a new space, and long-standing residents want to inject some fun with a home renovation.
Both have started looking beyond paint and countertops for their home design updates, and many have found local professionals to guide them on the path to smart home technology. The smart home pros at Georgia Home Theater are helping these homeowners add some brains to match the beauty of their homes.

Customized by Customer Requests
"Homeowners are curious about technology," said Eric Joy, of Georgia Home Theater. "We've spent the better part of three decades evolving with this industry. For us, becoming a Control4 Certified Showroom meant bringing a fully-designed experience center to homeowners wanting to learn more about the technology that would become part of their daily home life."
---
Certified Showrooms use an immersive approach to make it easy for clients to imagine what day-to-day life would be like in their own home with the tech they're looking into. With showrooms set up to mimic our own homes, it becomes less like walking through a tech store with random products strewn on the walls and more like you're walking through a friend's home that has smart home tech inside of it.
---
Celebrating its 30
th
anniversary, and one-year anniversary as a Control4 Certified Showroom, Georgia Home Theater is reflecting on its decades in business, including home automation, media rooms and luxury theaters, outdoor installations, shading, as well as light commercial office, retail, restaurant, and education spaces.
The boom in the Georgia home market fueled project growth and eventually lead to Georgia Home Theater's expansion. In early 2018, as one of the first to enlist in Control4's newly-established
Certified Showroom
program, Georgia Home Theater embarked on its showroom construction for its Marietta, GA location.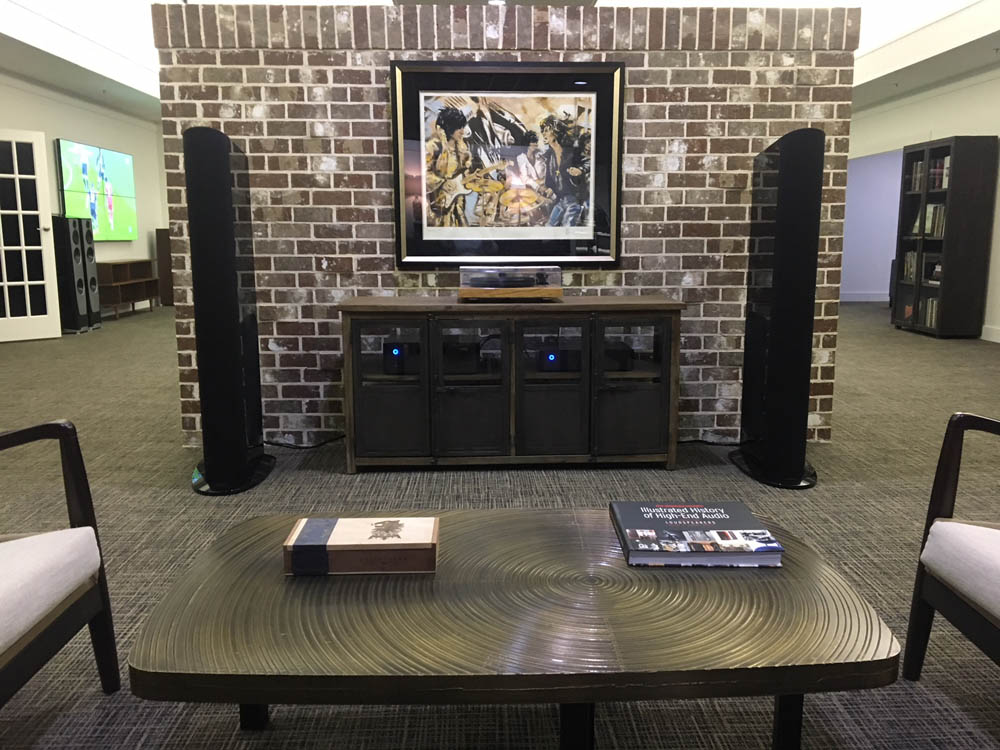 The team used actual customer requests to help guide the demo and customize their showroom. They wanted the showroom to be a cool place that was comfortable and engaging to young couples, and families, as well as a business facilitator for the burgeoning interior design and builder. "The whole team was hands-on and some even came back from jobs at the end of the day asking how they could help with the progress," said Joy.
A Showroom Worth Stopping For
To accommodate a range of installation options, the balance of designers and the homeowners, plus the crossover opportunities of residential and commercial, Georgia Home Theater incorporated lighting fixtures, shading, and design services. "It's clear the smart home experience is becoming more design-centric," noted Joy. The showroom was built with new elements like window shade samples (Yep. Like Transition Lenses for your home's windows!) from
Lutron
as their shading partner, and a big bank of windows and fabric samples show the real-world application to customers. "Thinking back to five or ten years ago, I never would have thought that, as an audio guy, I would be selling window treatments," Joy added, laughing. "But it completes the experience for so many homeowners and designer projects."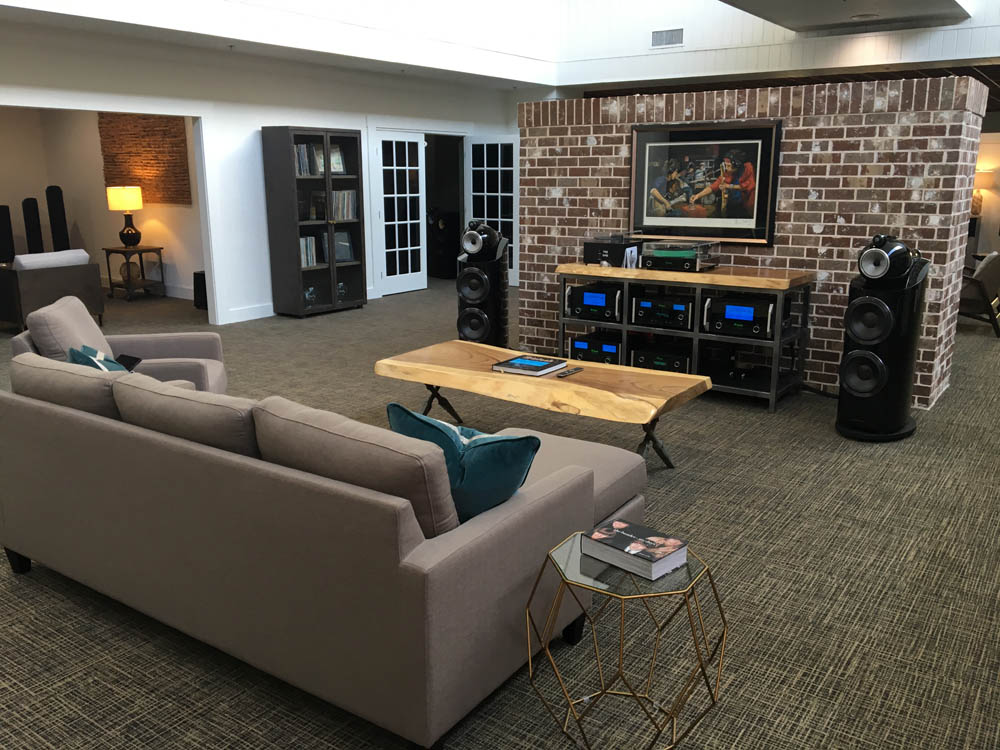 The demo starts in a mock living room with an array of remote controls on a coffee table. After revealing a single Control4 handheld remote, Joy explains to customers that, "we're going to clean up their coffee table." From there, he walks through what can be added to a system today, or in the future With hands-on experiences throughout the showroom such as outdoor audio in a mock backyard, door locks and garage door openers, smart lighting and shading in the kitchen, a home theater,
Control4 Intercom Anywhere
and Door Station, and other fixtures like
Hidden Vision
mounts and frames,
SeeLess
mounting solutions, and a
Séura
smart mirror.
---
The best way to stay up on all of the latest smart home trends? Download Smart Home Magazine for ideas, inspiration, and the latest smart home news.
DOWNLOAD SMART HOME MAGAZINE HERE
---
On any given day in the showroom, Georgia Home Theater hosts demos for homeowners brand new to smart home technology and for customers who have come back for more. Some visitors eye shading samples and Triad Designer Series speakers for ambiance in kitchens, living rooms, and dining areas. Others plan their next backyard barbeque space, navigating touch screens to adjust Spotify or Pandora stations, view cameras, and adjust fans in the mock backyard. These experiences plant the seeds for Georgia Home Theater's continued growth, where customers begin to envision the technology for their first system, and then their future upgrades.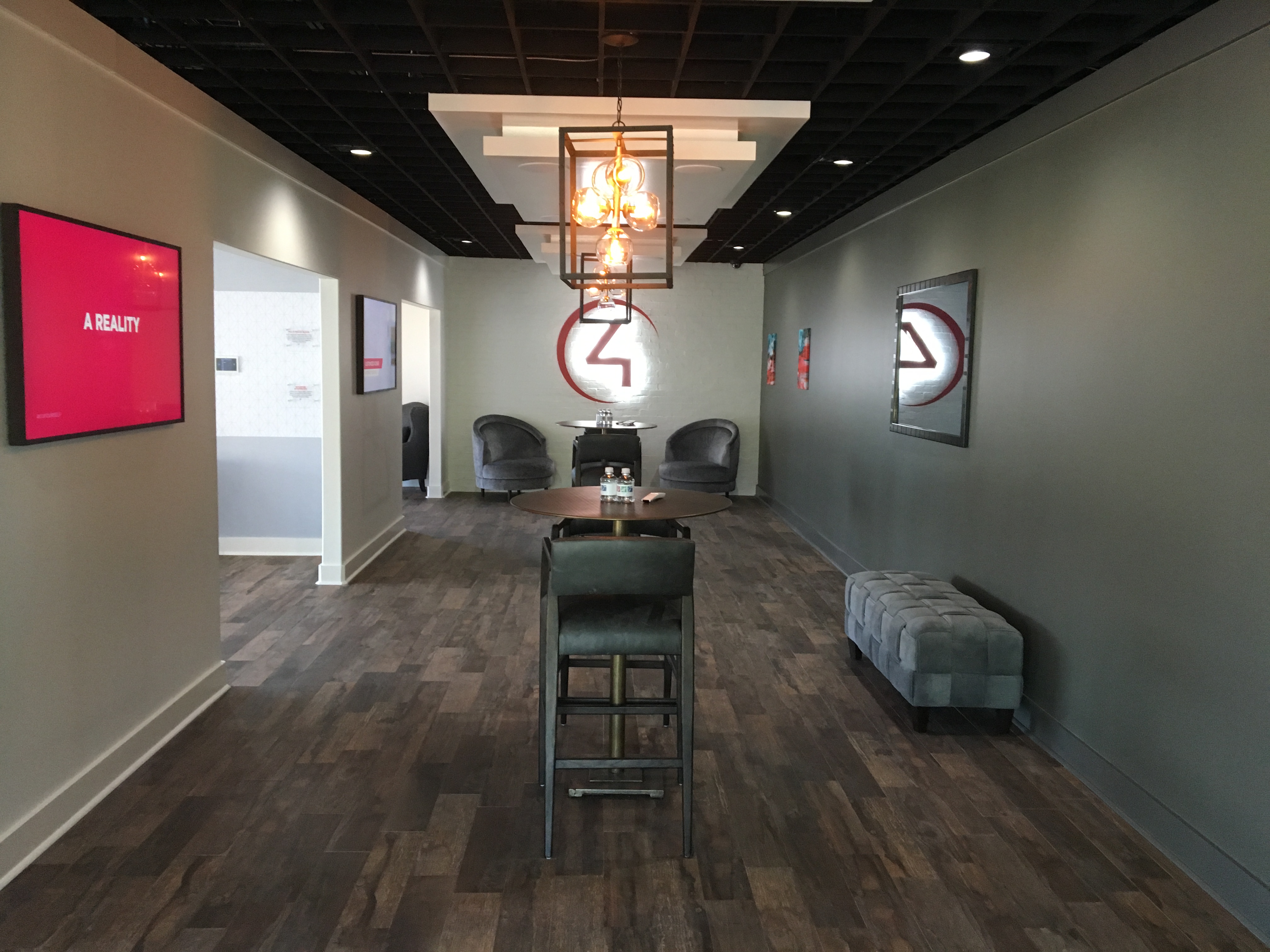 The Georgia Home Theater showroom has become an impressive experience center that is advancing their business, but Joy refuses to be complacent, acknowledging that technology is just like home design trends and is always evolving. "We refuse to be mauve," said Joy. "We want to continuously make changes to our showroom experience so our clients, both new and existing, want to bring their friends and family, but also see how they can expand. Just like a renovation project, our showroom will never be done. We're always thinking of what's new."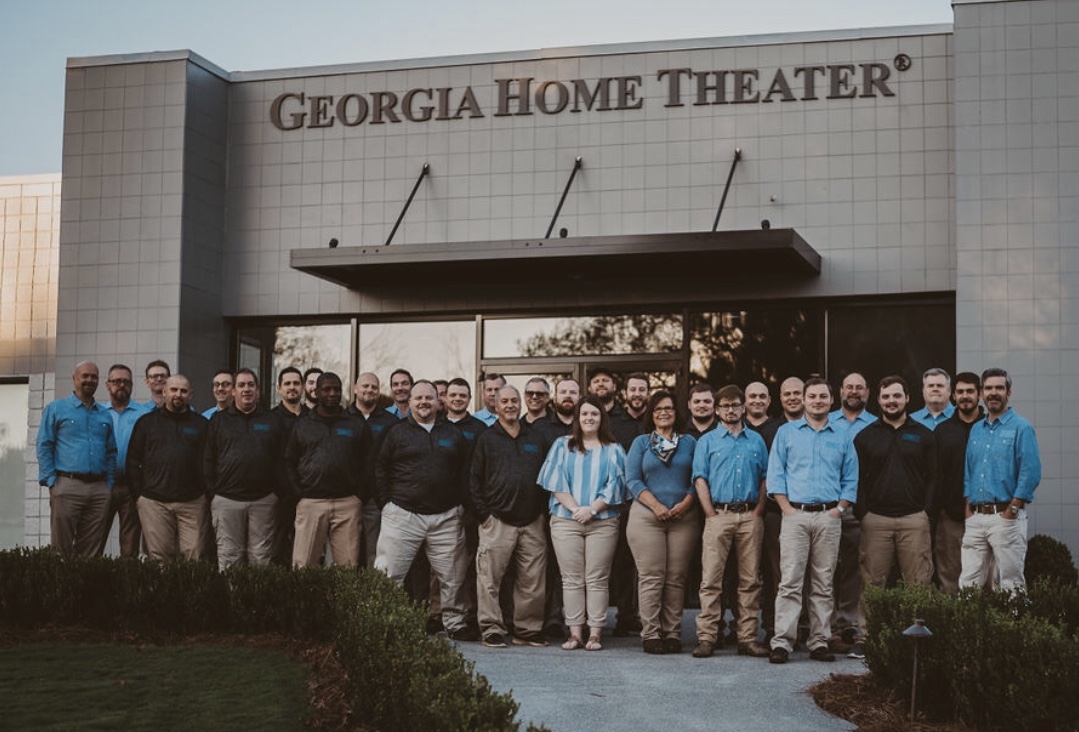 READY TO ADD SOME "SMART" TO YOUR HOME?
FILL OUT YOUR INFORMATION
BELOW AND WE'LL BE IN TOUCH!
We take your privacy seriously and we promise we won't spam you; please see our privacy policy for details. By submitting your information, you are confirming that you are 18 years of age or older.
Thank you
SMART HOME TRENDS