New features that Control4 customers will love in Smart Home OS 3
June 9, 2019
WANT TO SEE THE ALL NEW OS 3?
Visit your Control4 dealer's Control4 Certified Showroom to #C4Yourself on June 13! Experience the new personalization capabilities in person and try the new Media Sharing and Sessions features.
Make sure to ask your Control4 dealer how you can save 15% on select hardware upgrades!
Visit on #C4Yourself Day


Thursday, June 13, 4-8 p.m.
WHAT'S NEW WITH CONTROL4 OS 3?
Empowering you
(Keep scrolling for a list of top new features!)
With over 1,000 new enhancements and features, Smart Home OS 3 makes navigating and interacting with your Control4 Smart Home faster, simpler, and more personal. OS 3 empowers you and your family like never before by giving you control over how your interface is organized.
Control4 homeowners will enjoy how easy it is to swipe between Favorite Rooms and get at-a-glance status updates on favorite devices, scenes, and services. Lights, shades, media streaming services, security controls, cameras, thermostats – basically any device or service in your smart home OS can now be favorited, added or removed.
With these new homeowner personalization features you and your family members will be able to more efficiently access the scenes and devices that are most important in each room or across the whole home.
Highlights:
Experience a modern and refined user interface whether on mobile devices (iOS and Android), touch screens, or televisions.


Use Favorites to elevate the most important devices in your home and get one-touch access and at-a-glance views for every room. 


Create whole-home dashboards for at-a-glance views of the most vital devices of your home. For example, in the master bedroom, Favorite the external door locks, garage door, and security cameras to ensure your home is secure without having to leave your bed.


Enjoy advanced security management with unified lock management. Lock users and PINs for all smart locks in a home are now easily managed through OS 3 .


Sort door locks, sensors, window shades, and lights with the new filtering function to make it much easier to find devices you're looking without having to scroll through a long list.


Enjoy the enhanced Active Media Bar and use whole-home Media Sharing and Media Session to easily control and view multi-room audio.


Choose from a library, or upload your own photos, to create wallpaper backgrounds that match any home's décor.


Get support for high-fidelity MQA audio and enjoy incredible and lossless music playback.
Come see OS 3
---

Not yet a Control4 customer? We'll send you more information.
We take your privacy seriously and we promise we won't spam you; please see our privacy policy for details. By submitting your information, you are confirming that you are 18 years of age or older.
Thank you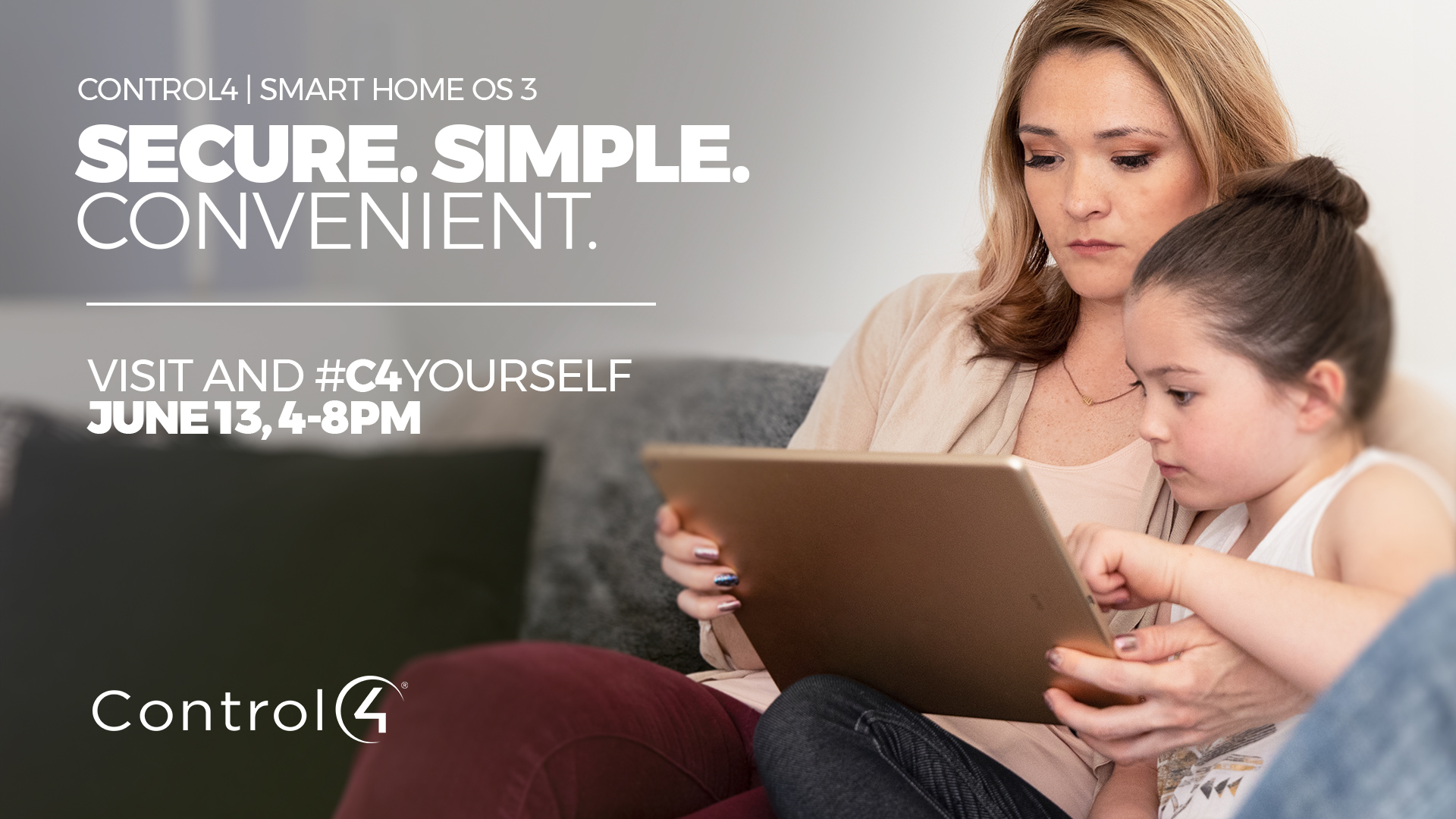 Category
PERSONALIZED SMART HOME