Tricked-out Tech for Your Backyard
February 8, 2019
Make the most of your home's living space by sprucing up the backyard
Smart technology spans the bridge between indoors and out, creating an inviting space that's enjoyable for guests and easy to maintain for the host. With a dose of inspiration from this list, you can transform even the smallest patch of grass into your own tech-savvy oasis. Read on for some ideas to get started!
LYNX SMARTGRILL
Nothing beats an outdoor meal, and the
Lynx SmartGrill
will have your backyard barbeque heating up in no time. And in the company's trademark stainless steel, they're not only smart, but sleek, too. The world's first voice-activated grill, it also "learns" your preferences for doneness and cooks your food to perfection each time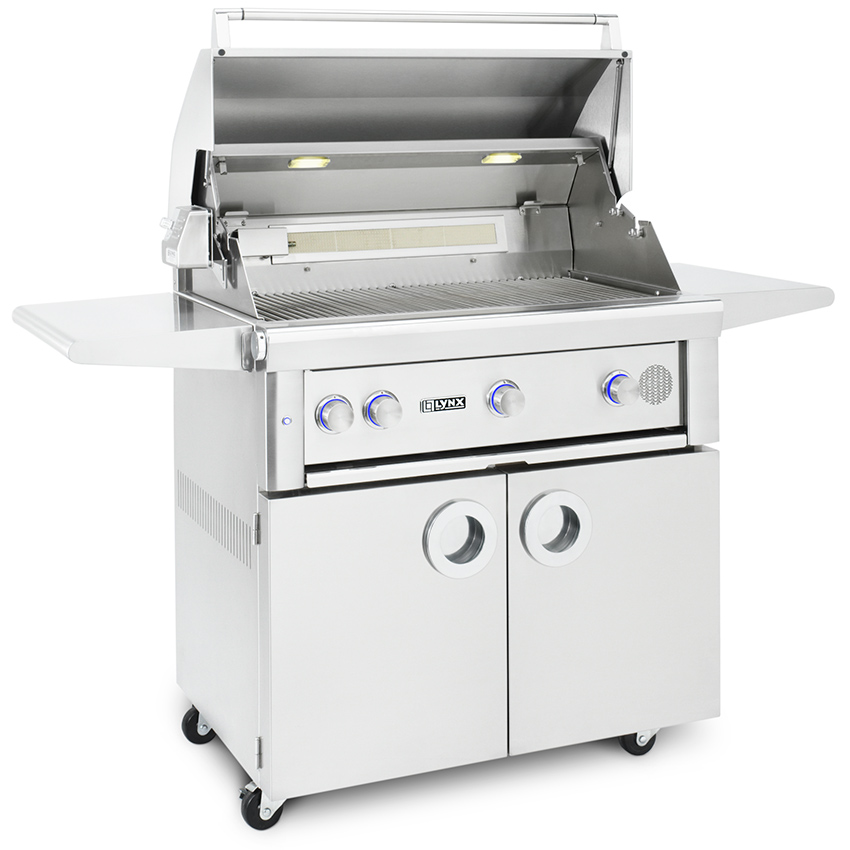 using a patented machine-learning algorithm. The corresponding mobile app will help you keep things from getting too smoky should you step away from the burners.
RACHIO SMART SPRINKLER
Dry, dead grass is the enemy of any outdoor enthusiast. Wouldn't it be nice if you could always avoid watering in the rain, optimize your watering schedule, and water only the parts of your yard that need it most? To ensure your lawn stays hydrated and problem free, consider a
smart sprinkler
device. This easy irrigation tool syncs with Amazon's Alexa, Google Home, Control4, Nest, and other popular home automation systems, so no matter where you are, it's never been simpler to show off your green thumb.


TROBOMOW: ROBOTIC LAWN MOWER
Your Roomba's wild cousin. With a
Robomow
RS612 robotic lawnmower, your space outdoors can be kept manicured to perfection— automatically. Silent, powerful, and a breeze to control, this turbo trimmer cuts grasses short or tall with ease. The free mobile app adds extra functionality to this hearty bot, making it possible to schedule mowing, customize functions, set an alarm, or trigger an "eco-mode" that enables you to monitor usage data.
TRIAD'S GARDEN ARRAY SPEAKERS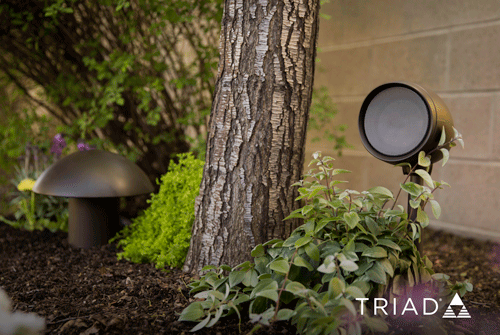 Equipped to handle the outdoors with ease,
Triad's Garden Array speakers
are all weather and
feature high-performance audio that delivers rich, dynamic sound to transform your yard into the perfect entertaining space. Ultra- Broad Dispersion (UBD) provides superior sound coverage using fewer speakers, so you'll enjoy evenly dispersed sound without needing to crank up the tunes so loud that you annoy the neighbors. When tied to an automation system like Control4, the audio can be instantly started through an app, a keypad, or a touch screen. Built to resist inclement weather and curious critters, too, the Garden Array can scale to fit your home's unique style and your budget—making it the perfect low- maintenance listening solution.


THE COOLEST OUTDOOR COOLER
What's cooler than being cool? Ice cold...drinks! And, of course, a built-in Bluetooth speaker, plus handy tools like a bottle opener, USB charger, and cutting board (plus cutlery). The
Coolest Cooler
functions like a Swiss Army knife for your pool parties, offering a blender component and LED light, as well. Charge up the 20V lithium battery, and you're ready to chill anywhere.
The best thing about having a yard you love is that it's a perfect excuse to spend time outside. Consider how you envision using the space— will it be for pool parties, book club meetings, or yoga practice?—and experiment with the great array of gadgets available to help you put it all together. In your backyard, the sky's the limit!
CURIOUS ABOUT OTHER SMART SOLUTIONS FOR YOUR HOME? WE'LL SEND YOU MORE INFORMATION.
We take your privacy seriously and we promise we won't spam you; please see our privacy policy for details. By submitting your information, you are confirming that you are 18 years of age or older.
Thank you
Category
SMART HOME TRENDS