Is your yard ready for your next celebration or staycation?
April 12, 2018
Spring is here and summer is just around the corner. Is your yard ready for alfresco dining, barbecues, and poolside parties? You'll need three basic ingredients to cook up a memorable shindig; good company, good grub, and good music. But why simply settle for good music when you can have incredible, full coverage sound that is sure to get your guests groovin'?

Quality speakers make all the difference when it comes to outdoor spaces where, without acoustic barriers, sound might disappear into the wind. That's where the Triad Garden Array comes in—a premium, all-weather landscape solution that will blanket your outdoor space with rich, beautiful audio.

Premier AV, a high-end audio/video and home automation installer, and Altered Grounds, a luxury landscape design firm, are teaming up to create incredible outdoor spaces in the St. Louis metropolitan area. Josh Hickam, the owner of the award-winning landscape company, explains that customers contact Altered Grounds to add curb appeal to their home, to increase property value, and to create amazing backyard spaces that they can enjoy with family and friends.

"We love working with clients to create 'WOW' factors in their backyards, and that's why we enjoy working with Premier AV. They have incredible attention to detail and provide high-quality installation for outdoor speakers, weatherproof TVs, and outdoor theaters that can greatly enhance any backyard space. Triad speakers are awesome and we highly recommend them for outdoor sound systems!" says Hickam.
The Triad Garden Array is a family of satellite and subwoofer speakers that are placed throughout flower beds and around the yard to provide you with vibrant, full-coverage sound. The Garden Array satellite speakers provide consistent volume levels and tonal balance that prevent audio hot-spots and deliver consistent sound quality.

Get your #GardenGroove on with Triad Garden Array Speakers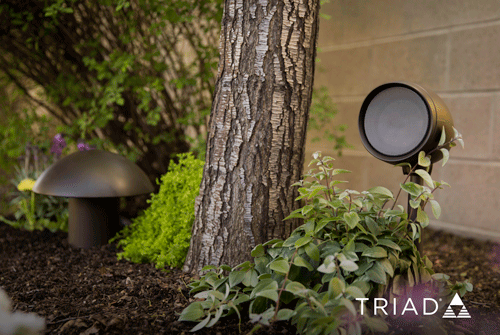 Each of the Triad Garden Array satellite speakers offer a 150-degree listening area that is over 50% wider than traditional landscape speakers. This allows for broad speaker placement so you can enjoy uncompromised surround sound quality outdoors with fewer speakers. The Garden Array Subwoofer is designed for both above and below ground installations so the bass can be located exactly where you want it—on the patio or deck, or buried near a pool, gazebo, or pergola.
"Customers were very excited by how remarkable the Garden Array system sounded and how well it blended into the surroundings. This outdoor audio system offers incredible sound and a wider area of coverage than other systems we installed in the past," says Tim Root, owner of Premier AV.
The Triad Garden Array is a completely scalable solution for all outdoor listening experiences whether poolside, in courtyards, or covering entire residential estates. With Triad Audio, you'll be ready for your next celebration or even a blissful stay-cation.

If you're interested in developing the outdoor entertainment space of your dreams, we can help you find a Triad audio professional near you.


Are you a home technology professional and interested in becoming a Triad/Control4 dealer? [ Click here. ]
Want more information about custom audio solutions by Triad?
We take your privacy seriously and we promise we won't spam you; please see our privacy policy for details. By submitting your information, you are confirming that you are 18 years of age or older.
Thank you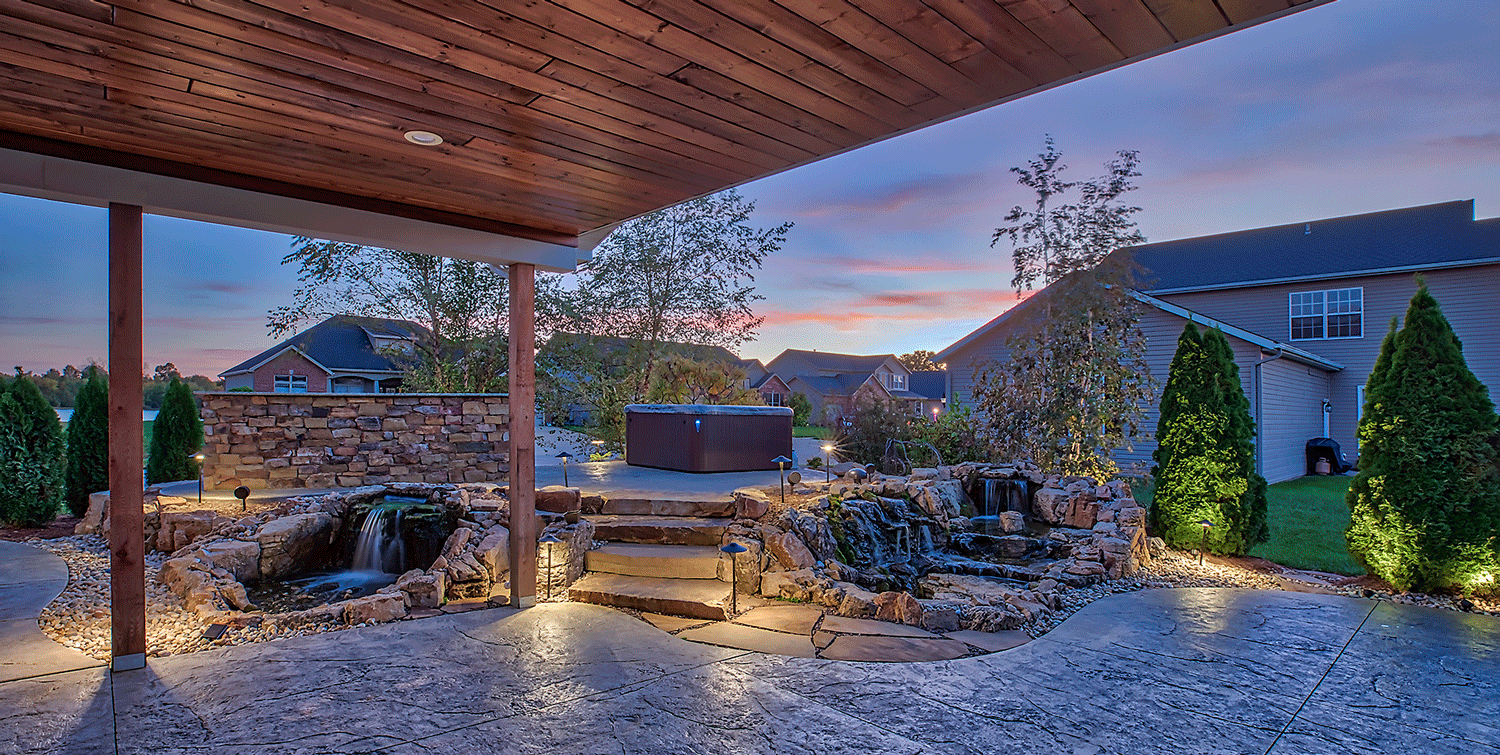 Category
AUDIO