5 Ways Property Developers Can Add Value to Residences Using Home Automation
January 31, 2019
Whether in expensive markets like San Francisco or inexpensive housing markets like
Athens, GA
, homeowners and apartment dwellers want smart home technology. While sophisticated automation is often considered as an aftermarket add-on, savvy property developers are staying ahead of the trend by working to integrate
smart home solutions for multiple dwelling units (MDUs)
that will make residents feel secure, protect investments, and create contemporary environments that excite prospective buyers or residents.
Protect residents and property with smart security systems
Smart security devices such as electronic door locks, surveillance cameras, and motion sensors make residents feel more secure. But with
smart security systems
that can also automate lights, control motorized windows and shades, and can even simulate occupancy by mimicking a home's routine, you can actively ward off troublemakers. And did you know that modern security systems prevent more than break-ins and mischeif? They can also keep your home safe from environmental dangers and infrastructure-related issues with products such as sensors that report flooding, power shortages, or extreme swings in temperature. They can even monitor indoor pollutants. Because of this extra security, insurance companies have stated that residents may even be
eligible for discounts
on home and renters insurance.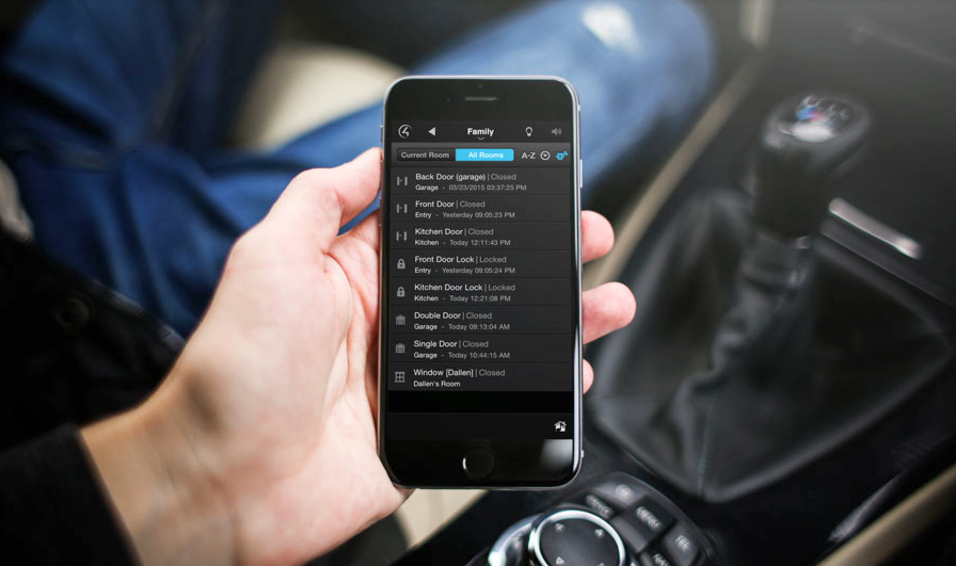 Peace of mind with video doorbells and intercoms
A lot of complexes still use old button doorbells and if the resident is unavailable—doing laundry or down by the pool—then visitors end up wandering around the property or waiting in hallways. With cutting-edge intercom systems like
Intercom Anywhere by Control4
, residents can easily see and speak directly with visitors whether they are at home or by the pool. With the mobile application, they can even control certain smart home features in their home while they speak to the visitor. Imagine being able to control porch lights, security features, or even lock and unlock doors from the same application that lets you see and speak to visitors.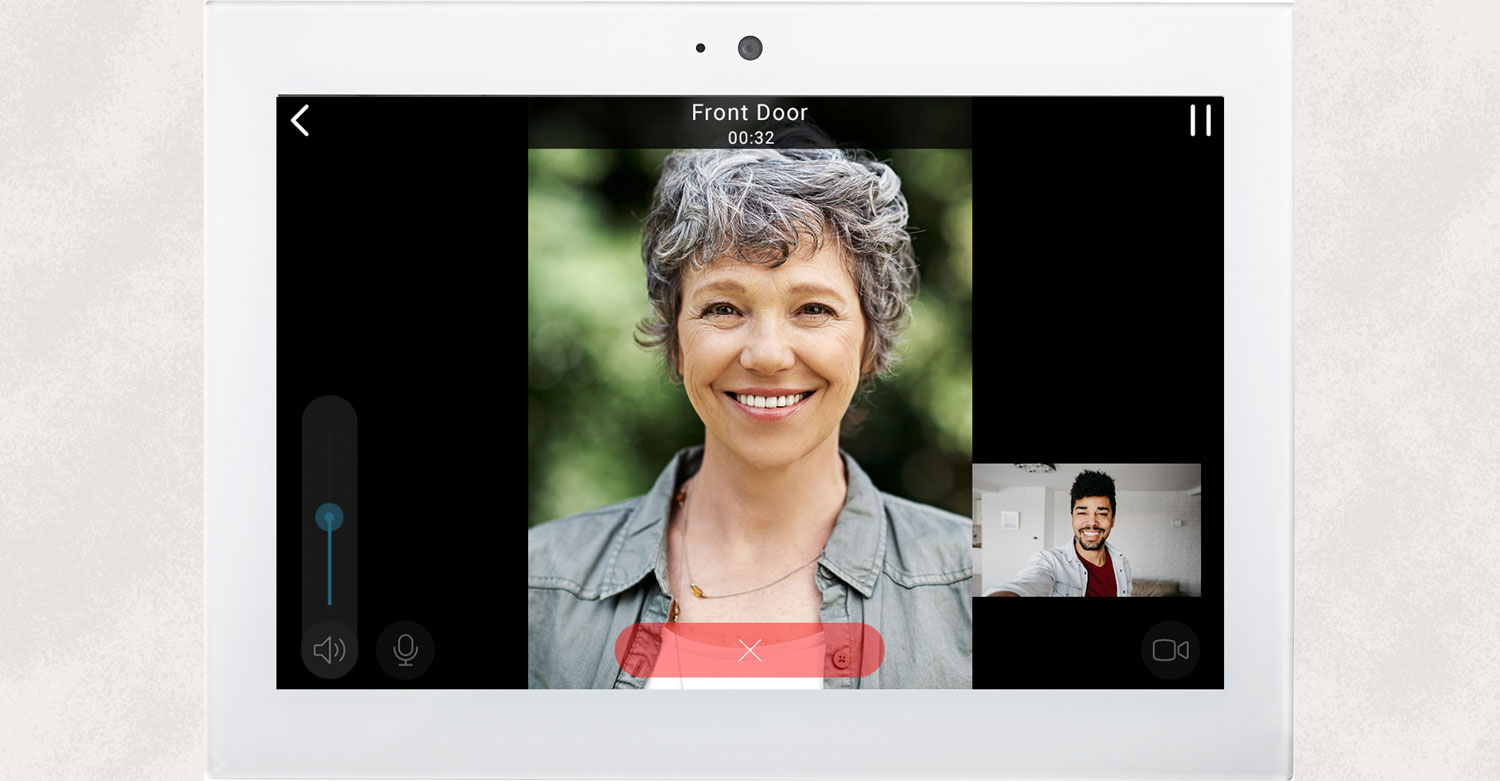 Intelligent lighting for convenience and conservation
Property owners and developers are making a mistake if they aren't utilizing the amazing versatility of intelligent and centralized lighting systems.
Good lighting solutions subtly, but effectively, influence the ambiance of a home by showing off architectural aesthetics and by allowing the resident to feel comfortable or productive.
Smart lighting
can change lighting hues, intensities, and can be preset so lighting corresponds with what is appropriate for different times of the day. Intelligent lighting solutions are also effective when it comes to power conservation. "Good Night", "Good Morning", or even "Movie Time" scenes can be applied with a single voice command or the touch of a button, and they can also be programmed to correspond with sunrise or sunset. Laziness and forgetfulness no longer have to mean wasteful energy consumption when smart lighting solutions are in play.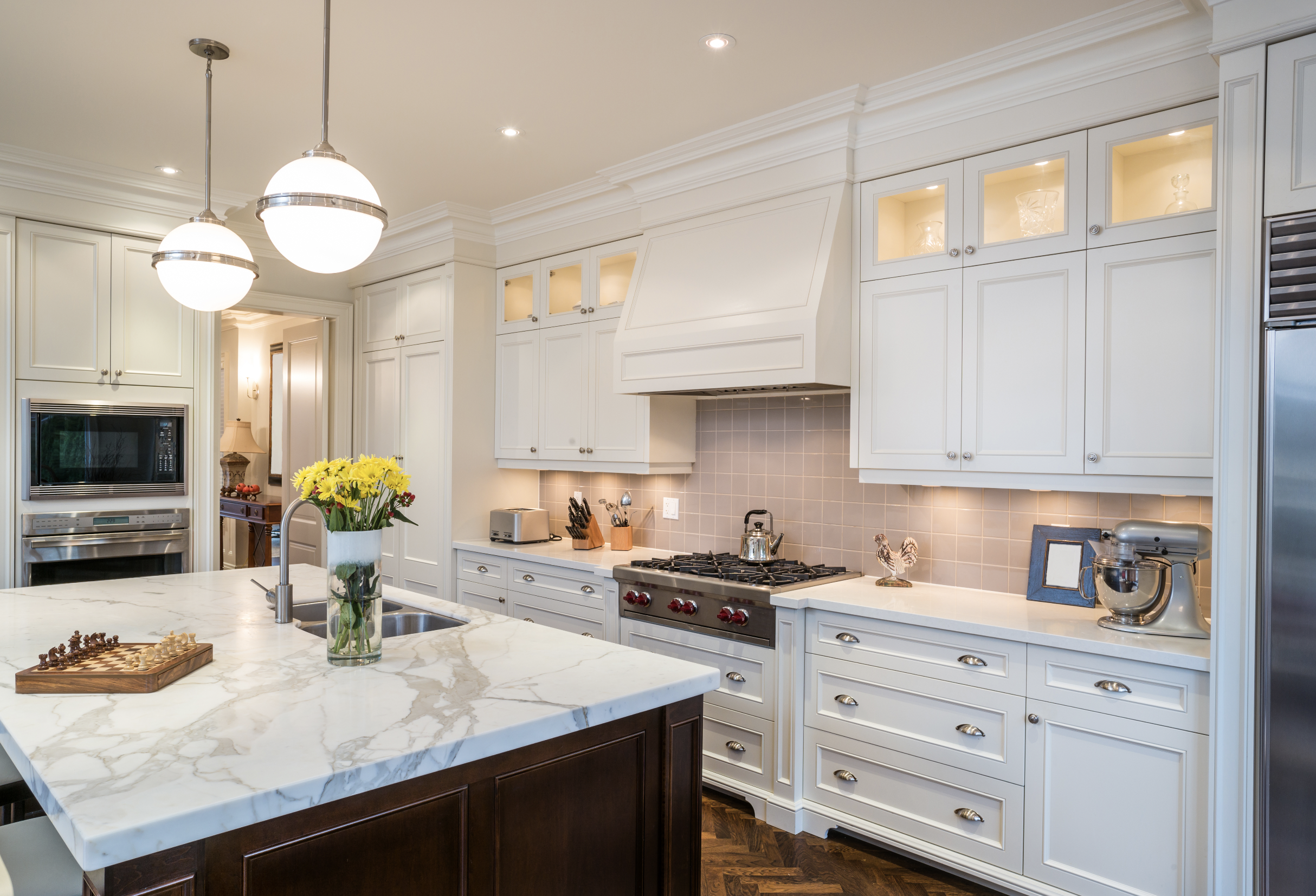 Smart thermostats for comfort and conservation
A smart thermostat is another necessity if energy costs and conservation are a major concern.
According to the
U.S. Department of Energy
, the typical U.S. family spends at least $2,200 per year on energy bills—with nearly half of that paying for heating and cooling. The obvious solution is to set back the AC and furnace, but why sacrifice your comfort when you can invest in a smarter, simpler, more efficient type of thermostat that can curb your energy consumption automatically?
Smart thermostats
can allow users to remotely set temperatures, and the best systems can even integrate with local weather forecasts to make sure that an apartment or home is not overheated or over-cooled.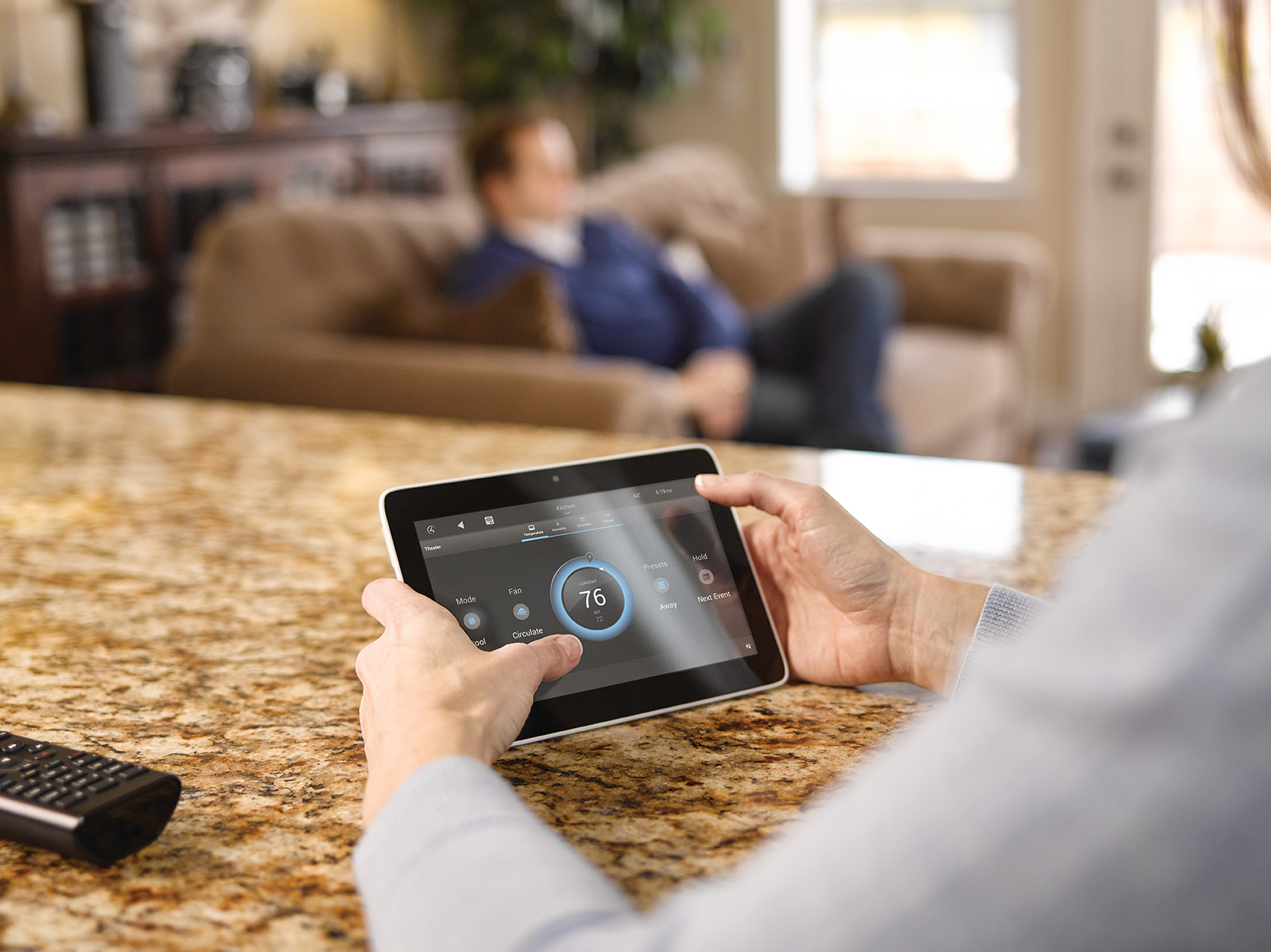 Cool and healthy with automated window shades
When integrated with a smart home system,
motorized shades
are able to respond to a sudden change in the weather—like unexpected clouds or sudden bright sunshine. This alone can make a huge difference in climate control and energy conservation, but automated shades can do wonders for preserving furniture and eyesight by
reducing glare and sun exposure inside the home
. Best of all, there are now a wide variety of automated shade options so you don't have to sacrifice style for convenience or conservation.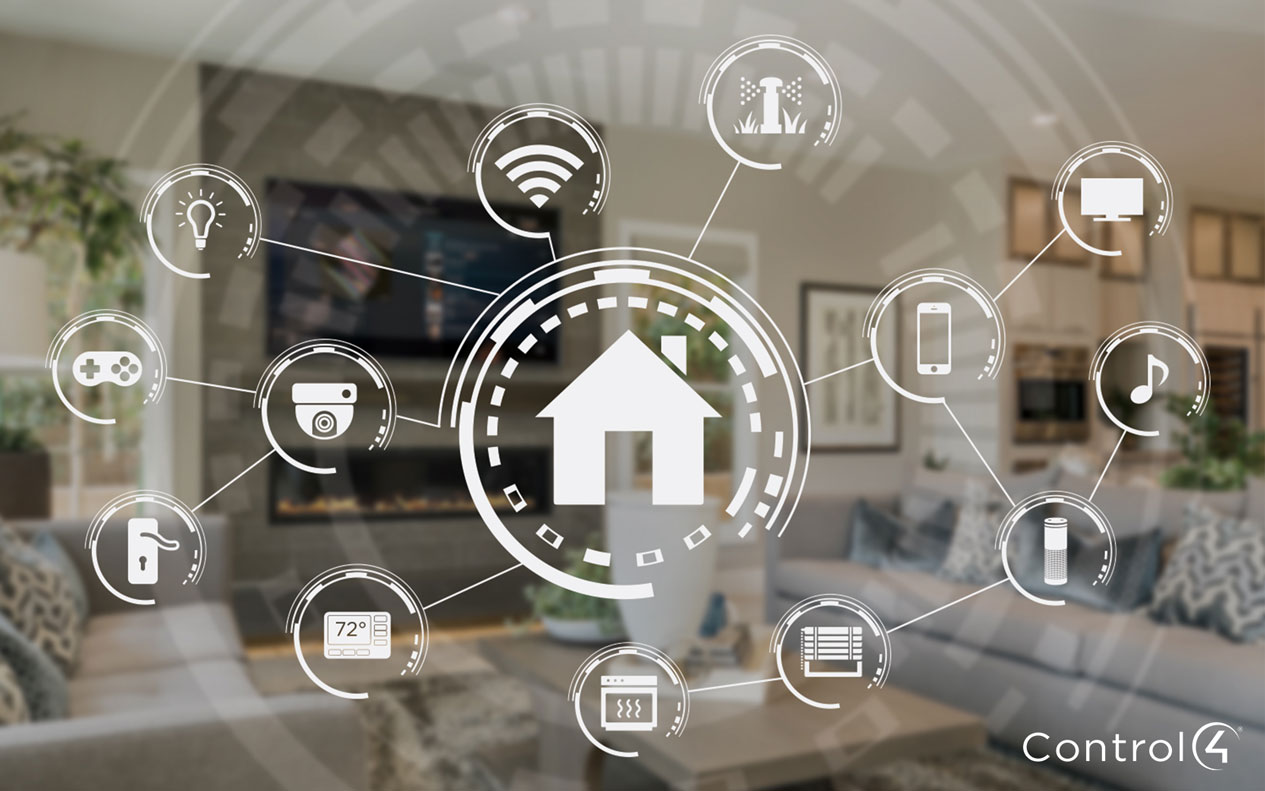 When all these incredible solutions are unified by one centralized smart home system that is installed and maintained by a trained smart home professional, it makes property management and development so much easier. Just say "no" to piecemeal applications and the headache of managing a dozen different vendors; instead, reach out to Control4.
FOR MORE INFORMATION ABOUT CONTROL4 SOLUTIONS FILL OUT THE FORM BELOW
We take your privacy seriously and we promise we won't spam you; please see our privacy policy for details. By submitting your information, you are confirming that you are 18 years of age or older.
Thank you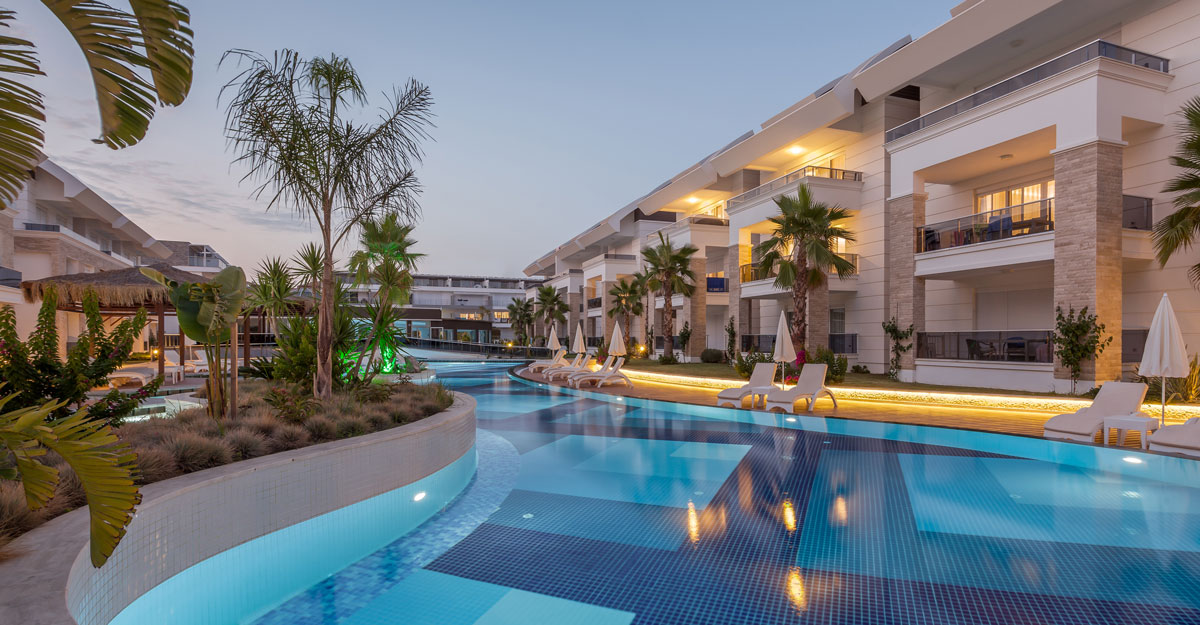 Category
BUILDING & DESIGN