MOTORIZED SHADING PROVIDES UV PROTECTION FOR YOUR HOME FURNISHINGS
By
Jamie Corpuz
| Posted July 6, 2018
Like SPF for your house, motorized and automated shading blocks the sun from overheating and damaging your home's interior.
The intense heat—like the summer temperatures in Phoenix, Dallas, or Miami—can affect more than just your outdoor activities. Without some type of shading installed on your home's windows, all of that bright sun can have an unfavorable impact on the indoor environment. As the sunlight streams through the windows of your home, it can drive up the temperature, making your AC work harder than it should.
Then there's the damage that can occur from the incoming UV rays. Acting as a natural bleaching agent, the natural light can cause the upholstery, flooring, and artwork to fade and lose their luster over time.
Lastly, the glare of the sunshine can be hard on your eyes and your health. You'll notice it when trying to read, watch TV, or get a solid night's sleep. Squinting to see the print or the action on the screen is uncomfortable; waking at the crack of dawn as the sun hits the bedroom windows can deprive you of much needed rest.
Covering the glass with shades, blinds and draperies is an obvious solution to your sun-conundrum. But you actually need to use those window treatments—and use them wisely
—
to realize their full benefits. According to the U.S. Department of Energy, at least 75 percent of window coverings remain in the same position on a daily basis. There are countless reasons why, depending on the number of windows in your home, adjusting each shade manually can be a terribly tedious exercise. If any of these windows are difficult to reach…forget about it. Then there's this thing called life. You're busy working, traveling, barely home long enough to take out the trash much less fiddle with the window blinds.

For all of these reasons, motorized window coverings can be one of the best investments for a smart home. They'll save time and money, protect your home's interior, and ensure a comfortable home environment.
You can find motorized window treatments in a wide variety of styles to suit your home décor and the size and shape of your windows. Some solutions are completely turnkey—you get the hardware, motor and choice of shading fabric or blind material as one system. Other solutions are designed to work with the window treatments you already own. Some motorized shading systems are intended to be installed by a professional home systems integrator, but if you like to tackle projects yourself and don't mind troubleshooting on your own, you can find plenty of DIY options as well.
No matter what size, style, or type of motorized window treatments you choose, the beauty of your investment will be the ease by which you can control them. From an app on your smartphone, a button on a wall-mounted keypad or handheld remote, or even the sound of your voice, you can instruct the shades throughout your house to open and close. What used to take several minutes to accomplish, now takes seconds, and you can do it all from the comfort of the couch, the bed, or as you're racing out of the house for work.
Most motorized shading systems can also be integrated with smart home devices, like timers and sensors. This home automation removes you completely from the process of managing the shades. For example, a timer can be set to trigger one or several motors of your window coverings, making them open and close at predefined times of the day. You might have the shades open at 7 a.m., close during the afternoon, then open again after the sun sets.
It's even possible to pre-set what position the shades sit, perhaps you enjoy having a view of the garden in the afternoon, but don't want the sun beating down on your furnishings. You could set the shades to remain 75 percent open and incrementally lower over time, until they provide complete privacy post-sunset. A sunlight sensor is another option that can open and close the shades based on the position and the intensity of the sun. As the sun moves across the sky, so can your shades.
For the ultimate in shading control, invest in a compatible home automation system, like those from
Control4
. This will allow you to synchronize the lights, thermostats, and other electronic components with the movement of the window coverings. For example, when the windows are exposed during a sunny day, there's no need to use artificial lighting. A home automation system can switch all the lights off. It can also close the shades, lock the doors and arm the security system when you press a "Good Night" button on a remote or tell "Alexa, it's bedtime." It's a hand-free, trouble-free way to manage your entire smart home environment—window coverings included.
And one final note: although the motorized shades are smart home tech, they look just like any other shade. Not only will automated window coverings make day-to-day life a little more convenient, but they'll protect your home furnishing and your health while adding a decorative element to your home's interior.
Experience the magic and #

C4

Yourself.




Visit a Control4 Certified Showroom

to sample incredible smart-home solutions.
Interested in living the smart life in a Control4 smart home? Simply fill out the form below and we'll be in touch.
We take your privacy seriously and we promise we won't spam you; please see our privacy policy for details. By submitting your information, you are confirming that you are 18 years of age or older.
Thank you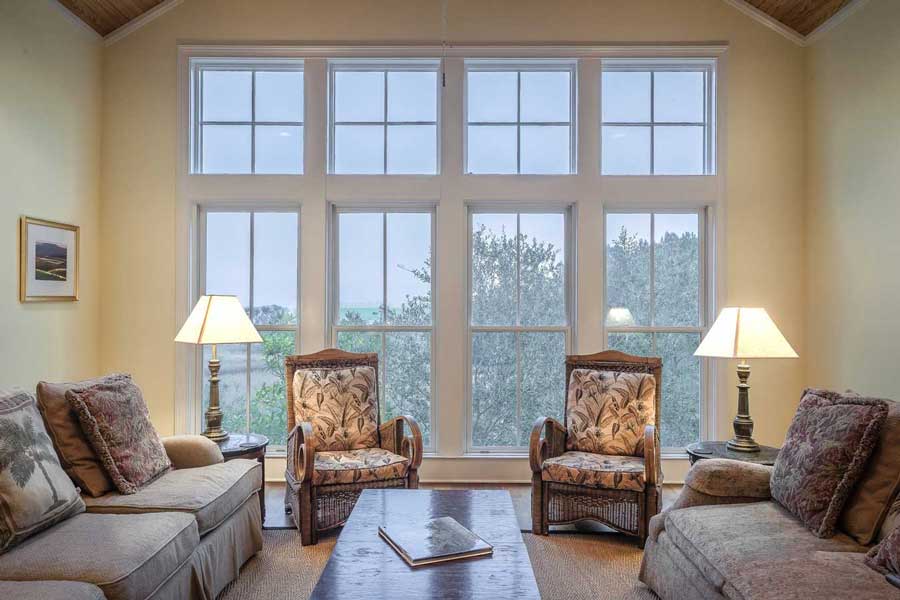 COMFORT & CONVENIENCE