Monitor your home from anywhere with smart technology
August 30, 2018
Being away from home doesn't mean you can't stay abreast of what's happening while you're gone. Thanks to innovative technology from Control4, you'll know the second someone rings the doorbell, if there's someone strolling across your backyard, or if your trusty neighbor remembered to water your plants. All you need to stay connected is the Control4 mobile app on your smartphone and an Internet-enabled monitoring device at your home such as surveillance cameras, electronic door locks, a video doorbell, or a combination of all three. Linked to your smartphone via the Internet, these devices can be actively monitored and managed whether you're at the ball field down the street or hundreds of miles away at another residence. You can see and hear what's happening and even create the illusion that you're home even when you're not.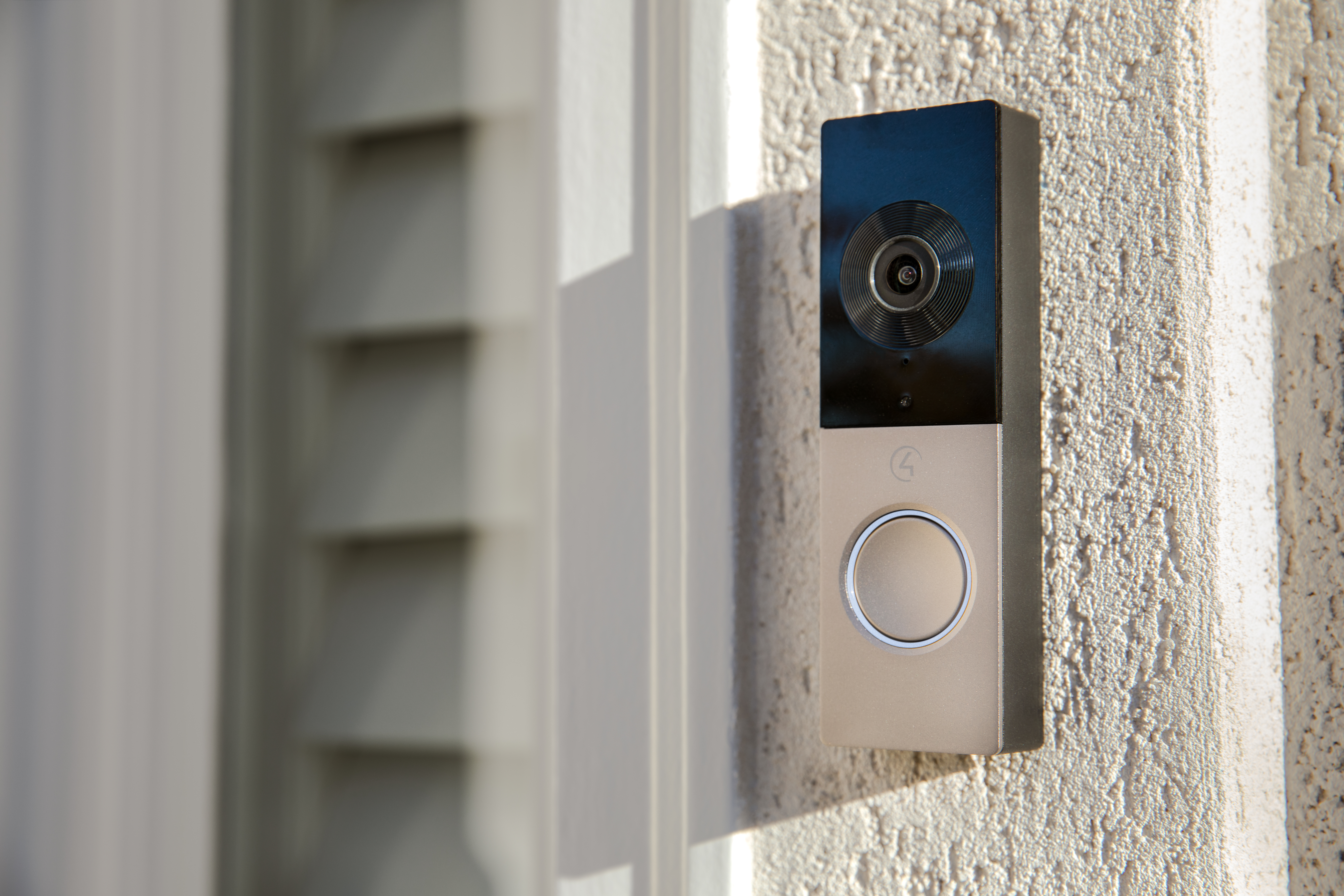 Chime is the new video doorbell from Control4. It takes all your favorite parts about video doorbells, and then goes a few steps further by integrating seamlessly with your smart home. So from the Control4 App, or the Intercom Anywhere app (more on this below!) you'll be alerted when someone is at the door, then you can speak with guests at your door. This is where most video doorbells stop, but Chime is just getting started. From the same app you can turn on entryway lights, unlock the door, and then lock the door once guests are inside or a package has been delivered. Whether you're crowd surfing downtown, or just couch surfing downstairs and don't want to get up, you can be confident and comfortable allowing guests in, having packages delivered, even deterring suspicious people on your property with Chime and the Control4 app.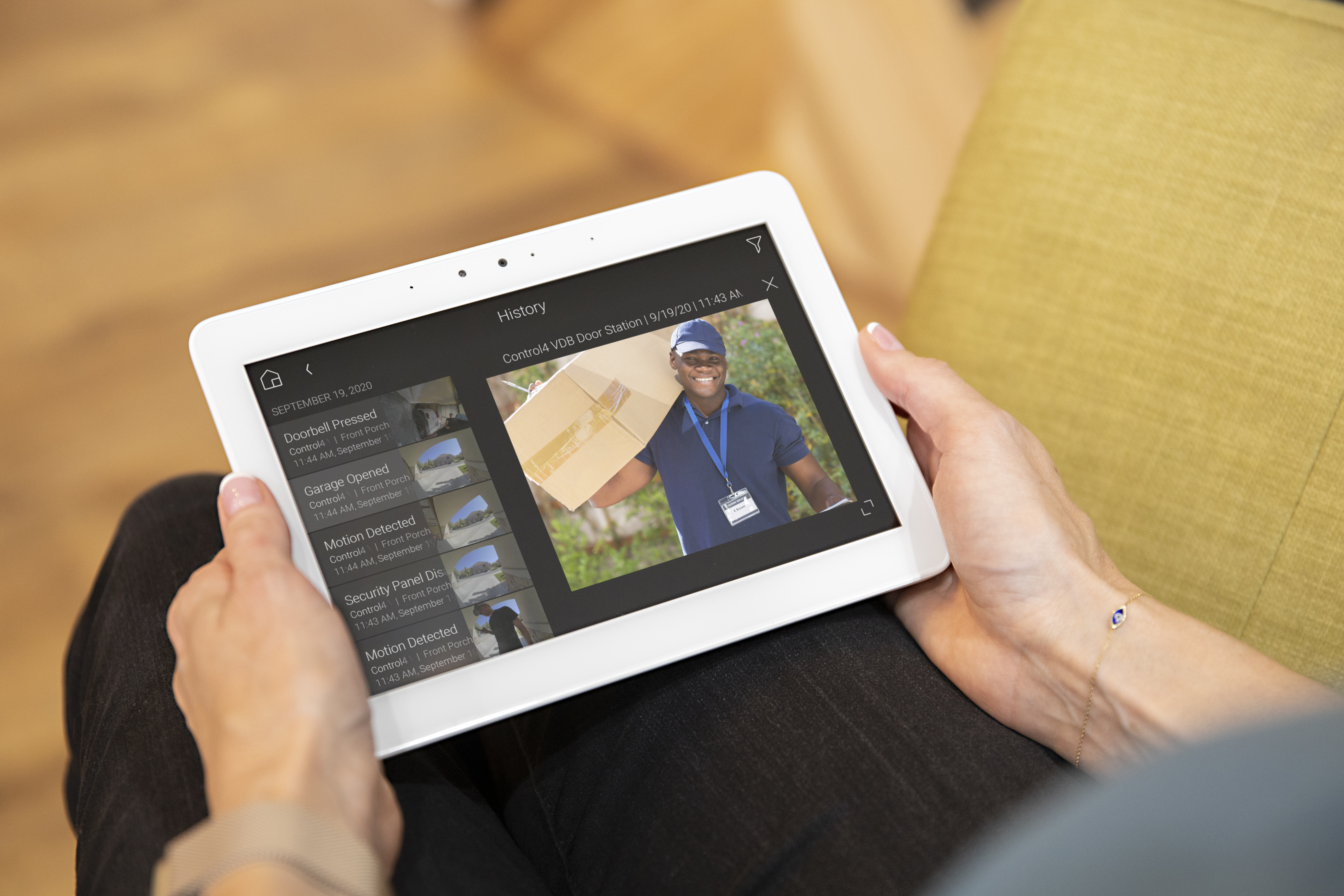 Intercom Anywhere resembles a standard intercom station, but rather than ring a special device installed inside your home, it rings your smartphone, much like the Chime doorbell mentioned above. Intercom Anywhere does have unique features that add to the "Intercom" section of the name. You can use touchscreens within the home to communicate throughout the house, so if you're in the kitchen you can easily intercom the other touchscreens and alert the daily that dinner is ready, or even call a phone from the touchscreen to let your partner know you need something while they're at the store. It takes all of the functionalities of video doorbells and then adds in useful intercom features that make it easier than ever to bring the family together with just a few taps.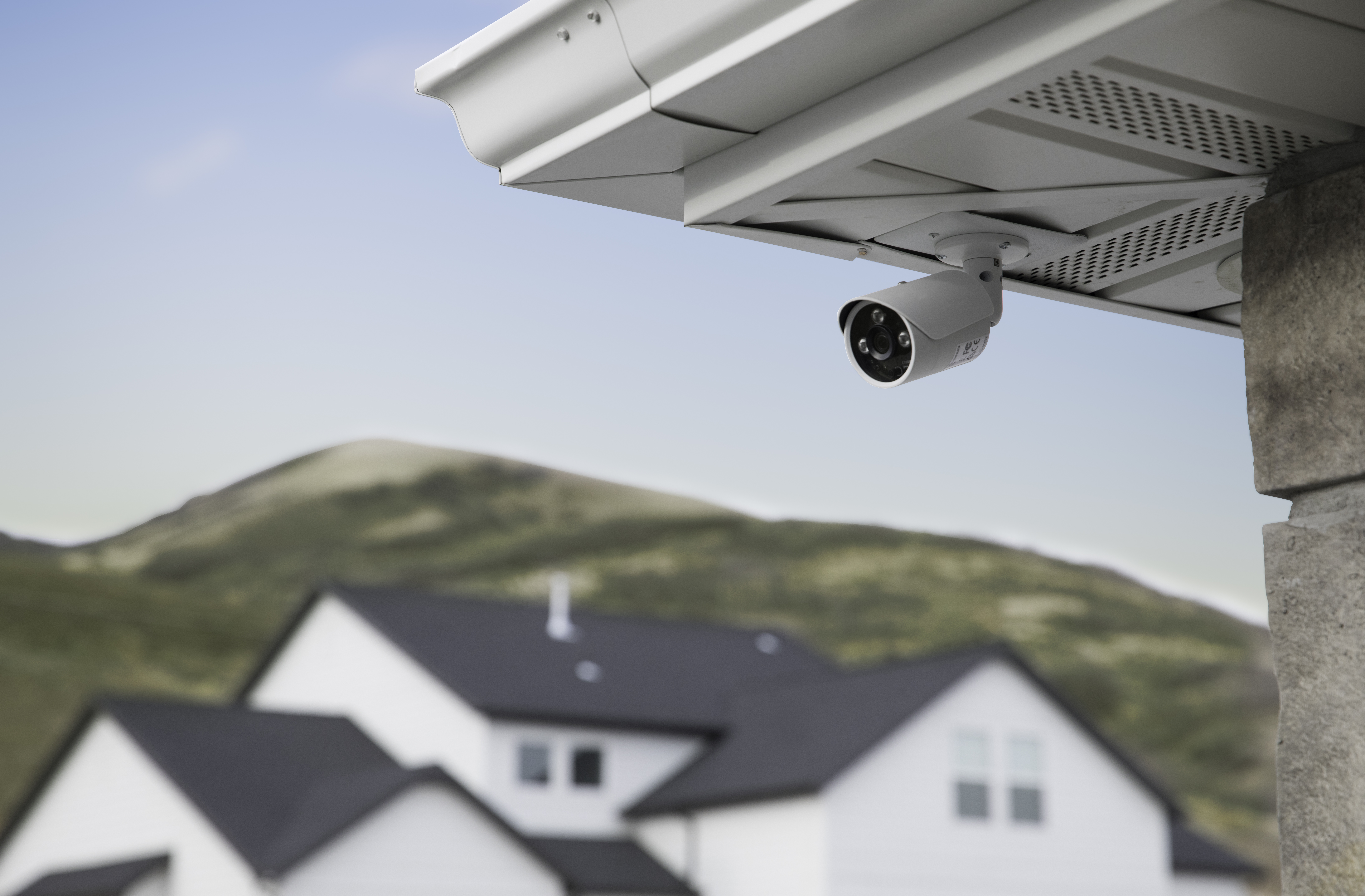 Surveillance cameras from Control4 are equally as vigilant. Equipped with built-in motion sensors, they can send an alert to your smartphone whenever they detect that someone has entered your property. From the Control4 app you can then view the footage in real time, verifying what triggered the camera—at stray cat, the gardener, or an unwanted visitor. You can watch what happens, let the video record to view later, or take action like instructing your Control4 home automation system to flash an exterior light or activate a siren.
Electronic door locks are another way to keep tabs on your home while you're away. In this case, the visitor is typically expected, as they are able to gain access to your home by entering a special code into the keypad of the lock. These codes can be given to family members, trusted friends, babysitters, your handyman … whoever. When a code is entered, the lock adds it to a log that's accessible via your smartphone. You can see who entered you home and when, as well as what time they left and locked your house back up. Connected to a Control4 system, the lock can also trigger a custom scene, like turning on the lights when the kids enter their code or opening the motorized drapes when your housekeeper pays a visit.
With remote monitoring devices like these, and tied to a Control4 home automation system, you'll never wonder about the well-being of your home ever again. You'll be able to track the comings and goings of guests, visually inspect important areas of your property and communicate with visitors from anywhere in the world. All it takes is the right equipment, and Internet connection and a smartphone app to keep you connected to your home at all times.
WANT TO MONITOR YOUR HOME FROM ANYWHERE?
THEN HEAD TO A #C4YOURSELF EVENT
THIS NOVEMBER TO LEARN MORE!
CLICK HERE TO LEARN MORE & RSVP.
We take your privacy seriously and we promise we won't spam you; please see our privacy policy for details. By submitting your information, you are confirming that you are 18 years of age or older.
Thank you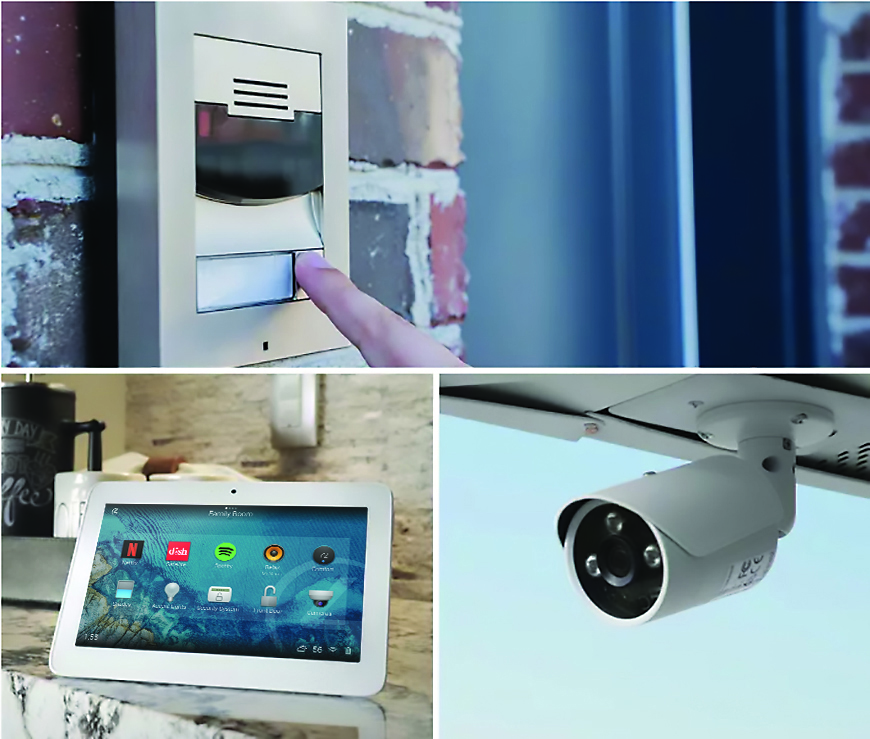 Category
SMART HOME TRENDS