New Security and Entertainment Experiences for the Smart Home
October 15, 2015
This post comes to us from Susan Cashen, Senior Vice President of Marketing at Control4.

It's a given. Demand for smart home technology is growing at a rapid pace and consumers from around the globe are integrating Control4 to enjoy the magic of living in a home that can automatically respond to their hectic lifestyles and families' needs.

Today in Dallas at the CEDIA Expo (the global showcase of all things related to the connected home), we rolled out Control4 OS 2.8, the latest version of our smart home operating system. For Control4 customers, this means a BIG boost in the areas of home security and entertainment.

In a recent, national poll of 2000 homeowners, 92% said being able to monitor and control their homes is a top motivator for purchasing smart home technology so they can keep loved ones and valuables safe and secure. This new release features a reimagined smart home security experience that integrates with today's leading security systems, smart locks and cameras and provided added peace of mind for when you're away from home. With the new experience, it's not just about arming a security system; it's about tying that action to lights, locks, temperature control, and more, automatically.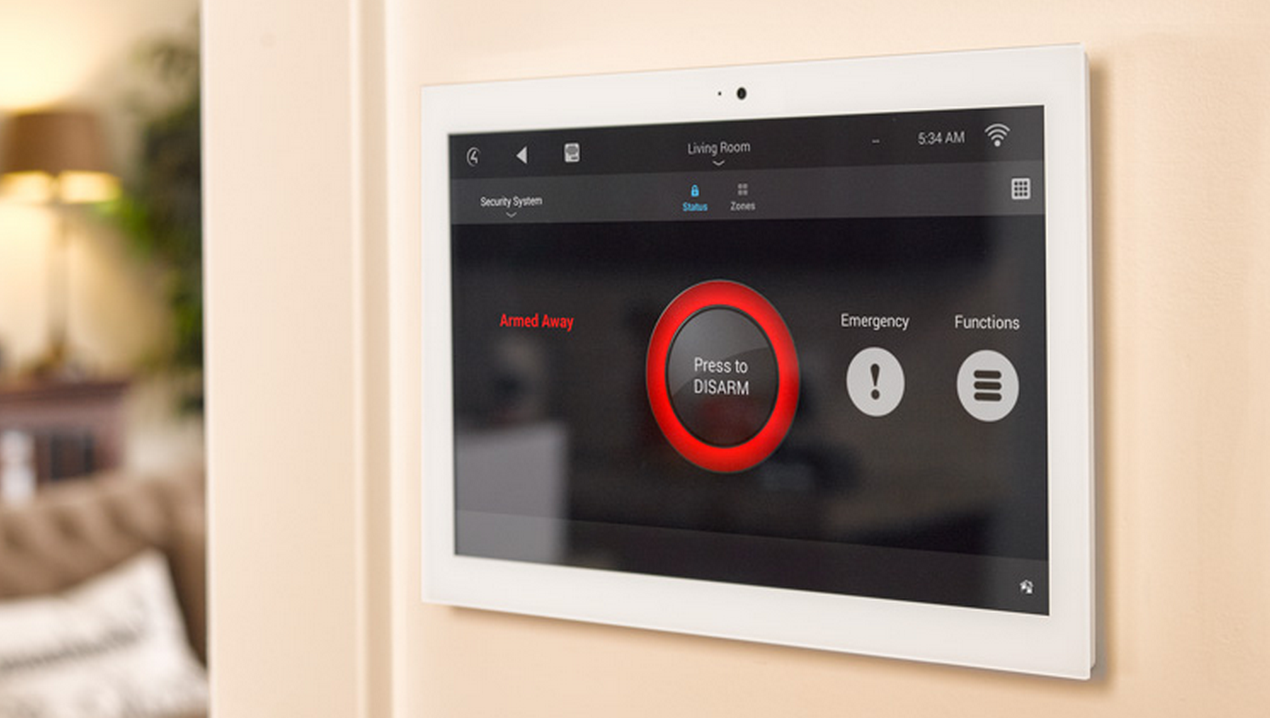 Also a big area of investment for homeowners is in entertainment: they want to enjoy their favorite video and music throughout the home. So as a key addition to Control4 systems with OS 2.8, we offer the availability of native streaming music services from Pandora, Deezer and TIDAL—which no other home automation provider delivers! Enjoy an unprecedented amount of choice when it comes to entertainment, with tens of millions of songs that can be enjoyed by everyone in the family. Best of all, no extra equipment is necessary to enjoy this access. OS 2.8 also makes it easy for Control4 homeowners to search, browse, listen and watch their favorite media from the TV, a touchscreen or mobile device.

Now that I've introduced OS 2.8, let me break down my favorite features.
Top Features: Security Experience
A new user interface for families to arm or disarm their systems—or get emergency help—with a single tap directly on their touch screens, TV remotes, smart tablets, and mobile phones.

An all-new MockupancyTM capability will record every-day routines and actions of the household within the home—from lights, shades, TVs, music and more—and play back those routines and actions while a Control4 homeowner is away, simulating the feel of an occupied residence.

A new iOS and Android mobile interface manages smart locks, allowing homeowners to easily lock or unlock a door, add or delete users, and grant temporary home access.

A new searchable event history agent records security incidents and provides detailed information about activity, which in turn can be used to inform homeowners via mobile alerts and push-notifications that are timely and relevant.

More powerful, intelligent drivers that enable Control4 dealers to automate more of the home security configuration, with 2-way communication between the security panel and the Control4 system—offering easy integration with 20 of the most popular security panels, from Honeywell, DSC, Interlogix, and Napco, among others.

Top Features: Entertainment Experience
Already mentioned but worth repeating, Control4 homeowners can now stream Pandora, Deezer and TIDAL music services natively from their Control4 controllers without relying on any additional hardware! When coupled with Control4's existing ability to integrate with Rhapsody, Napster and TuneIn, everyone in the house can listen to their favorite digital music in any room in the house.

The native streaming experience features a consistent user interface across all services, and adds programming depth to enrich personalization features, like playing a family member's favorite station in the house when they unlock the front door.

In addition to adding new streaming services, OS 2.8 includes native support for Airplay-enabled devices with ShairBridge, so anyone in the house can share and stream their own music collection from iOS smart phones and tablets, or computers running iTunes, to different zones throughout the home.

OS 2.8 also has a beautiful new My Movies and My Music experience, with a grid-view that showcases high-resolution cover art for an enhanced browsing experience. A new "Details View" also displays rich metadata, and there is an improved search feature to help family members find their favorite content quickly.

Other Great Features: Enhanced Personalization for T3 Touch Screens
Now it is easier than ever to personalize the Control4 interface with a customer's own family photos or with an expanded selection of beautifully designed new default wallpaper images and elegant screen saver options.

The new screen saver feature allows a homeowner to showcase a family photo library when touch screens are not in use, as well as providing useful information including date and time, current media cover art, and local weather.
If you are a Control4 customer, ask your dealer to update your system. If you are contemplating Control4, find a dealer so that you can enjoy these cool capabilities and start living The New Normal with Control4.