Smart Golf Projects: Getting Geared Up for the PGA Championship
August 6, 2014
If you are an avid golfer, chances are you're also an avid golf watcher as well. So if that's the case, you are probably pretty excited for the PGA Championship that begins tomorrow. You might be making bets on whether or not Tiger will end up playing due to his debilitating back injury, or debating if Rory McIlroy will come out on top to secure three consecutive major tournaments wins. Well, we certainly can't curb your anticipation, but we can share a few pretty sweet golf installations to help get you geared up.

While I'm not a huge golfer, I most certainly appreciate a good game of poker. So I was really excited when I heard that three-time World Series of Poker winner (and one of my favorite players), Dewey Tomko, who is also an avid golfer, had chosen to install Control4 into his Orlando, Florida restaurant, Dewey's Indoor Golf & Sports Grill. The 12,000-square-foot facility gives golfers a luxurious cyber-experience, allowing them to play virtual versions of courses from all over the world, or putt about on the 40-foot putting green. And in the background of all the fun, Control4 was set up to allow employees complete control of the 60-something TVs (from 14 different sources), view the cameras or tap into the security system, and give players the ability to toggle between their game and live TV directly from their simulator. Check out the video below to see how Dewey's scores with automation.
It's great to get out of the house to shoot a round, but you really can't beat having a virtual course in your own home, accessible at any moment you choose. This incredible home in Johns Creek, Georgia (called the InsiDesign Innovation House) is an 11,000-square-foot estate with a high-end media room featuring a killer golf simulator by About Golf. The media room, along with the rest of the house, is filled with home automation technology, allowing for seamless control of music, video, and much more. Click the image below to see more of this dream home.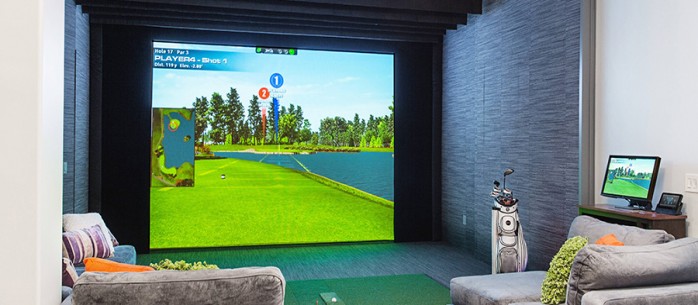 Taking technology to yet another level, TopGolf in Allen, Texas, provides players with microchip-embedded golf balls for their three-tier outdoor driving range, which quickly and easily tally scores and displays them on the respective TVs within each golf stall. Aside from the high-tech range balls, this place is buzzing with even more technology behind the scenes, putting the "fun" in "functional." The Control4 automation system allows for simple iPad access to a whopping 240 televisions—either controlled individually or all at once. If you want to read more about where it's legal to "drink and drive," click on the image below.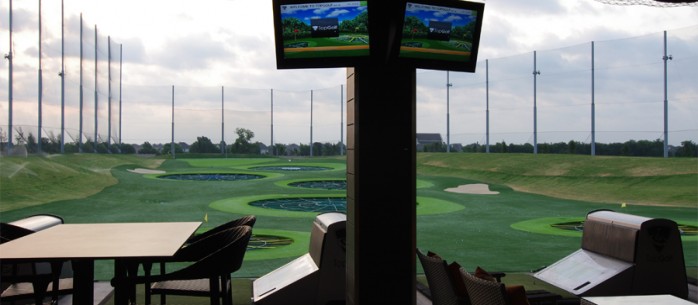 TO SEE MORE SMART HOME STORIES IN DALLAS CLICK HERE
Category
SMART HOME STORIES