THE ULTIMATE FAN CAVE
May 4, 2018
LOCATION: McHenry, Illinois // DEALER: Sonic Low Voltage
Stewart McVicar has spent the better part of his life collecting Cubs memorabilia and dedicated the last four of those years to completing this incredible space. The entire man cave is integrated and controlled through a Control4 Smart Home system, giving him eight different audio feeds going to sixteen outputs, all through a single Control4 remote. An 8x8 video matrix with dual outputs allows for eight different inputs on sixteen different displays. Currently, there are 12 display devices and four different satellite boxes making it possible to view four separate live games at one time.
The room is a real-life fantasy zone, including two separate video walls, a theater, an arcade with vintage video and pinball game consoles, air hockey and foosball tables and two separate bar areas with seating for a dozen people. One bar wall features a Samsung 46" Full HD 3D Smart TV, flanked by two 40" versions so you can switch between games without missing a beat. The theater also boasts a video wall with a 65" Samsung Slim LED Smart TV and two 55" screens and features an optional 92" projection screen that can drop down from its hidden space in the ceiling for a movie or large sporting events.
For changing channels, device switching and control, McVicar (and crew) use the Control4 App on their smartphones and tablets, as well as a portable Control4 Touch Screen and any of the three handheld Control4 remotes. So no matter where the fans are at any given time, they are able to switch between games and change between video and audio, on the fly—even if one has a fly down—as even the urinal boasts its own 24" TV flush-mounted screen so no one has to miss a minute of the action.
"Before we started this project, I didn't know much about Control4—I knew it was a home automation system—but it surprised me," says McVicar. "Just the endless possibilities of what you can do with the system."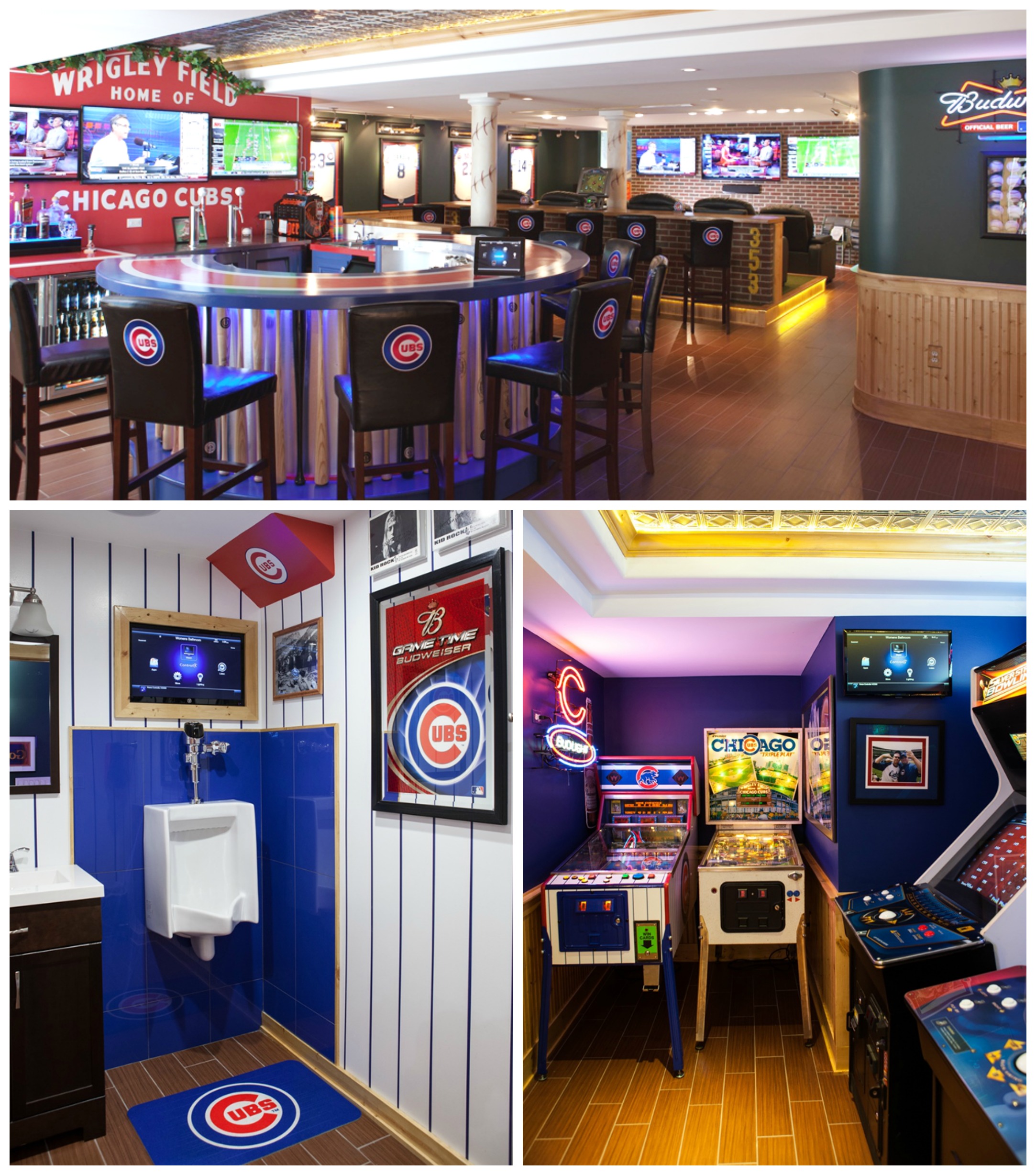 TO SEE MORE SMART HOME STORIES IN CHICAGO CLICK HERE
SMART HOME STORIES