The Coolest New Products at CES - Part 1
January 11, 2013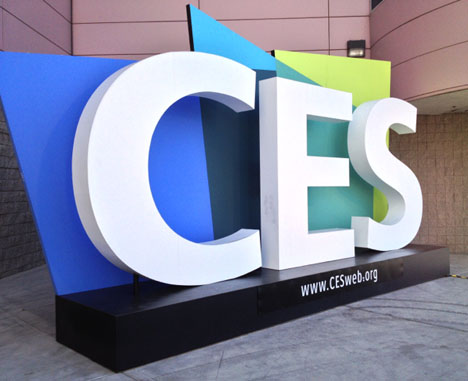 I spent the entire day Wednesday walking the MASSIVE show floor of CES and let me tell you, I felt like a kid in a candy store the whole day. The sheer size of the CES show floor is overwhelmingly impressive. While I wasn't able see every single product shown at CES I was able to get a glimpse of the majority, and I'm here to share with you the products that I deemed to be the coolest and most impressive.
Let's start with the AV stuff. The latest and greatest in TV technology was really the star of the show. There were newer, thinner Plasmas introduced by Panasonic and curved OLED TVs by LG and Samsung, but the coolest thing I saw at the entire show was the "first" OLED 4K television introduced. The reason I say "first" in quotes is because both Panasonic and Sony claim to have launched the "first" OLED 4K television. Since they were both introduced at CES, I'm fine with giving both of them credit for being "first" but I'll let their lawyers haggle over which company beat the other to the punch. They were both STUNNING to look at but I must say I give the nod to the Panasonic TV. This thing was a work of art:
It is a 56" TV but it is only 1/2 of an inch thick. They had a video wall behind the TV with a bunch of LED 1080P TVs and when looking at the two pictures side-by-side there was a remarkable difference. Kind of like looking at an old CRT tube picture next to 1080P HD all day. It was the best picture I've ever seen with my own eyes. It almost seemed like the picture on TV was BETTER than actually being there. I can't wait until this technology takes off and becomes an affordable standard.
Sony also had a mini "home theater" room setup where they featured all of their top-of-the-line products including their 4K projector, the Sony ES5800 receiver with Control4 built-in, and their brand new line of ES speakers. It was an incredible experience to sit through the movie trailer for Skyfall in 4K (pic below, sorry for the blur) as well as a song from a Billy Joel concert to hear on their speakers. It was a amazing to see and the 4K upscaling they did for the Billy Joel concert from a Bluray Disc was very impressive.
I also attended a demo in the Samsung booth that featured their new voice-controlled TV. Apple has been long rumored to be working on a television with Siri voice control built-in but it looks like Samsung has beat them to the punch. The "S Voice" capabilities were pretty impressive, and in the demo that I attended it had no problem with understanding commands such as "show me a movie with Tom Cruise in it" or "I want to watch ESPN." While the response wasn't instantaneous, it was close enough that it didn't hinder the potential experience. This will be something to keep an eye on as it seems it may be the next frontier in media control.
Sony also showed off their new gaming experience that can include "SimulView." How many times have you been playing a game with a friend and had to split your TV screen in half so that your game will show up on the left side and your friend's game shows up on the right side? With SimulView, you each wear a pair of 3D glasses but only one lens is active. This allows you to use the entire real estate of the TV screen for your game and your friend sees his own game on the entire screen as well. This all happens on the exact same TV. Very cool stuff for anyone who enjoys multiplayer games.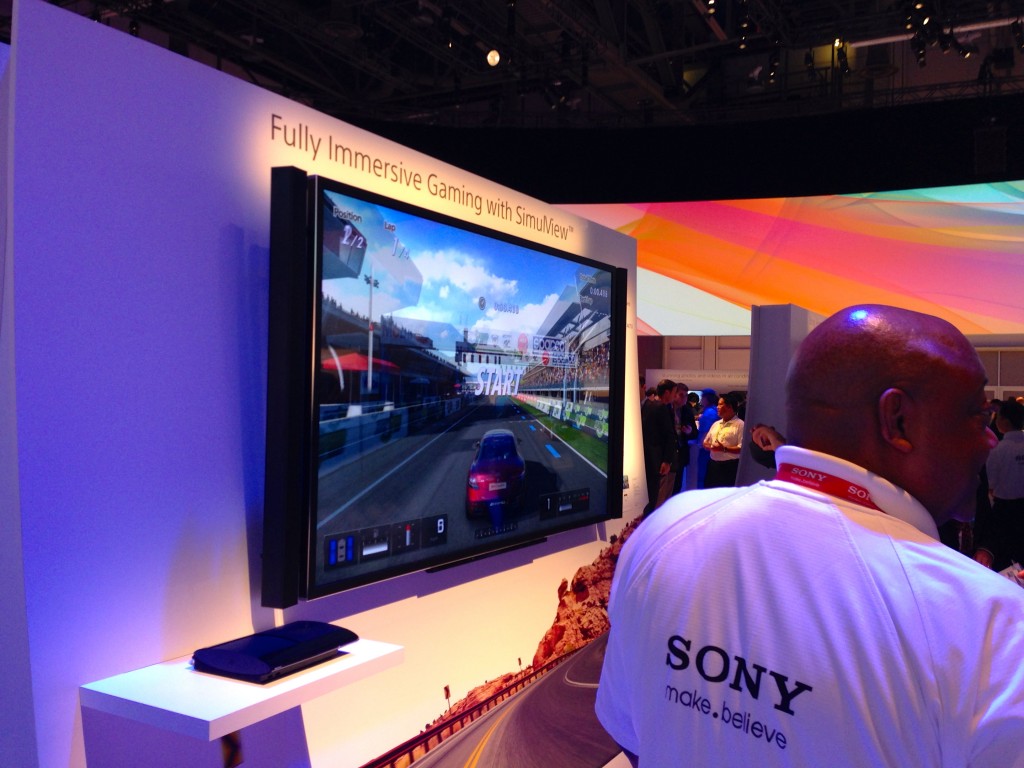 Check back for the 2nd part of my review to see what other fun and exciting products I saw on the CES show floor. Let us know in the comments what you think about these new technologies or if you attended the show yourself, tell us what you saw?