Holiday Traditions
December 23, 2012
During this holiday season we would like to share with you a few traditions that members of our Marketing department enjoy most during this time of year.
"We go to San Francisco and distribute clothes and food to the homeless." - Susan Cashen
"Going out for Chinese food on Christmas Eve, like in 'A Christmas Story'." - David Baker
"Christmas morning is shared with the extended family. We always serve waffles with fresh strawberries and whipped cream, scrambled eggs, bacon, and sausage. After everyone's had their fill, we pass around the presents. Taking turns, the kids open their presents first, and then someone reads aloud a favorite Christmas story." - Beverly Noyce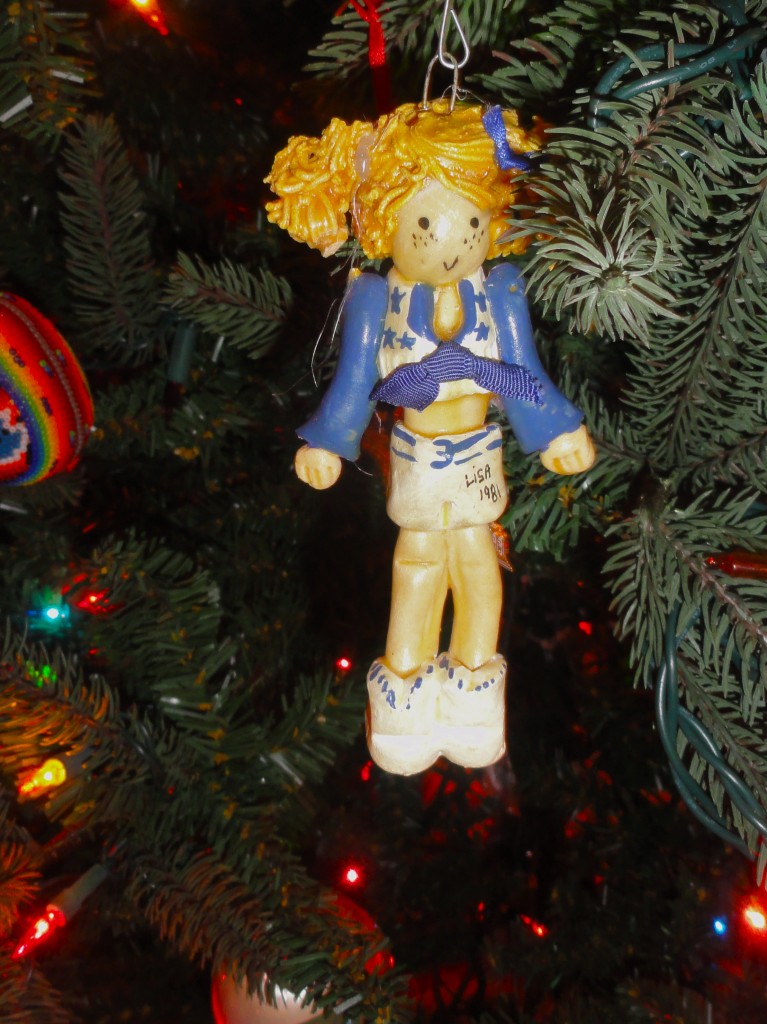 "Ever since we were little, my mom would get us a special Christmas tree ornament every year, something that represented "us" from that moment in time. Their tree is now adorned with little memories of my childhood – horses, dogs, one that we made out of a foam ball and lots of ribbon, an angel with blonde hair dressed in pink (I find it hard to believe I was ever "angelic" but I'm glad my mom thought so), a bear from our trip to Yellowstone, and my all-time favorite…from the year I wanted nothing more than to be a Dallas Cowboys Cheerleader. (see below…explains everything, doesn't it?)
We are continuing the tradition with our kids. In addition to ornaments with their holiday photos from each year, we get them one from any special trips we take or that reflect their current obsessions. This year? Darth Vader for my son and the tackiest Dora ornament ever made for my daughter." -Lisa Harmer
"White Elephant Gift Exchanges with colleagues. Adore the looks of equal delight / horror over some of the so-called 'gifts' exchanged." - Shanan Carney
"Every 3 years my family of 30 squeezes into a 1700 square foot house in Burley Idaho and shares Christmas together. Did I mention there is only 1.75 bathrooms? :-)" - Carrie Higbee
"Christmas Eve at my parents, my mom spends two days cooking and all my family gets together. kids get to open up a gift of pajamas and wait for Santa. It's a wonderful night, 32 years running." - Christi Nelson
"Since we are just starting our own family, my husband and I (ok, I made this decision and he is being oddly cooperative) have decided that we will all wear "footie-pajamas" every Christmas. Our 17-month-old obviously has a large collection, but we have just started ours. The hubs is SUPER excited about it. No, seriously. He's already worn his twice. Is that weird? Here's a look at what we will be sporting for the inaugural tradition!" - Crystal Watts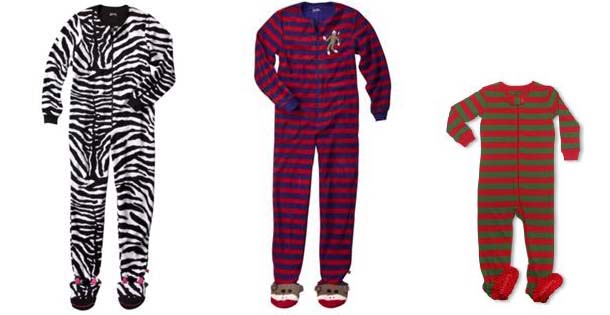 "Passing around an old family heirloom each year in the most creative and unique way possible." - Cheree Nielson
"Christmas breakfast and then ice skating with the family." -Tyler Reed
Let us know your favorite holiday traditions in the comments below. Happy Holidays from Control4!