Mexico City Marvel
December 17, 2012
One major misconception in home automation is that, because you are bringing more electronic devices into your home, that it will quickly become a breeding ground for more boxes, wires and the like. But luckily, this is not the case. Home automation simplifies your life and allows you to tuck away those ugly devices – giving you functionality from one simple remote, touch screen, smart phone or tablet. Simply stated, it cuts the clutter.
In some ways, I'm a bit of a control freak… at least when it comes to all the random crap that so easily accumulates around my home. I absolutely hate seeing wires. I despise all of those black, silver and white boxes that make up our A/V equipment. And don't get me started on the thousands of remotes I've had to deal with. Since putting in a system of our own, I've grown a lot less stressed. I know that sounds crazy, but it's true. I don't have to fight the monstrosity of cords or cringe at what has always been a major eyesore around my television. Never, never again.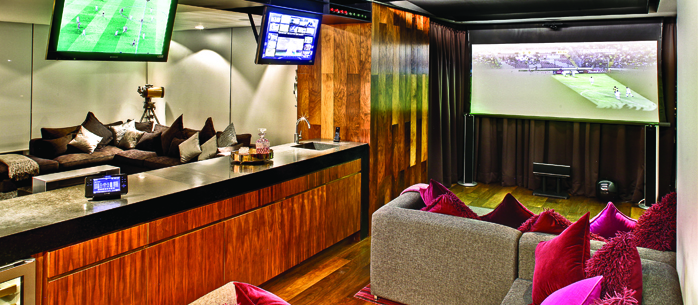 Long story short, many of those looking into home automation are doing so because it works "with" your home to create a cleaner, more inviting feel. But more and more often, people are actually going one step further – getting a designer involved to really work automation in to the aesthetic appeal of their home. One of these home automation enthusiasts was actually awarded a very prestigious award for his artistic dwelling. Check out this
Mexico City Marvel
. Almost everything in the home is automated in one way or another—with the entire system hidden in ceilings, walls and closets. Oh, and this is the same award that went to The Museum of Memory and Tolerance in Mexico City last year. Pretty impressive!