The Morning After
June 25, 2012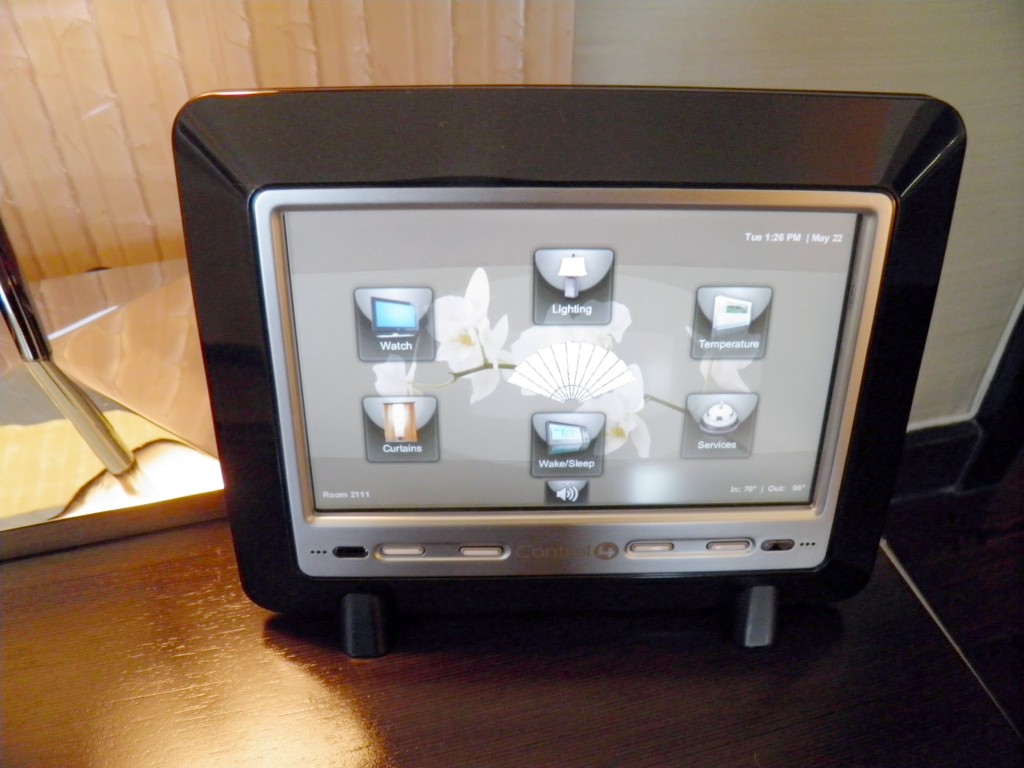 A gambling woman I am not. But thanks to a career in the consumer electronics industry and 15 or so major trade shows under my belt, my time in Las Vegas, Nevada is starting to pile up. I've done my time at the Mandalay Bay, Treasure Island, the Renaissance (one of my favorites because it's got no casino!), and some not worth mentioning. (Hey, budgets were tight.) Recently, however, the way I "roll" in Vegas has forever changed, now that I know what it's like to stay in a smart hotel.
I stayed at the Mandarin Oriental, a plush, triple Forbes five-star hotel that uses Control4 solutions to enhance the guest experience in every room and suite. While the details are too many to mention in a blog post, here's one in particular that especially tickled me: the "wake-up" call. After all, there's something in the desert air (or casino air, that is... ) that keeps us all up way past our usual bedtimes, so as a rule, waking up for your showfloor call-time or morning business meeting is never a pleasant experience. Especially if you're shocked from your slumber by the shrill ring of the bedside phone--by a stranger. At the Mandarin Oriental, though, my rise suddenly became a dream: I set the TV to turn on to my favorite channel at just the perfect volume. I had the curtains open--just as far as I wanted them to. And set only the lighting in the bathroom to come on while the rest of the room stayed dark.
Call this brunette Golidlocks, if you must, but I'd say this hotel got it "just right."
By the way, if you're in Baltimore and at the HITEC show, be sure to be *our* guest at the Control4 booth. We'd love to show you the latest and greatest for Control4 Hospitality. (Don't know what HITECH is? It's a tradeshow that brings the brightest minds and hottest technology to one place. And this year, it's celebrating it's 40th birthday!)
HITEC 2012: June 25-28
Baltimore Convention Center
One West Pratt St.