Sony Announces The First Delivery Mechanism For 4K Ultra HD Content
November 30, 2012
Some of you might recall that I wrote a blog post a couple of months ago about 4K Ultra HD televisions. Other than the cost of entry ($25k!), the main barrier to 4K Ultra HD technology adoption is the content delivery (or lack thereof). Movie studios have the ability to film and produce motion pictures with 4K Ultra HD resolutions but there just hasn't been a way to deliver those MASSIVE movie files to the TV. Blu-ray discs won't support that high of a resolution and neither will most HDMI interfaces used on TVs.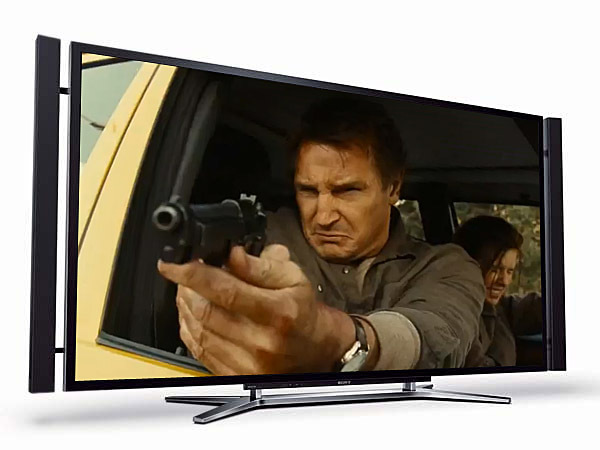 Yesterday Sony announced the first solution to this problem. Sony will be bundling ten 4K Ultra HD feature films with its 84-inch 4K Ultra HD TV, several classics and a few more recent films. This delivery system is a hard-disc media server that has the ability to be updated with new content in the future. Periodically Sony will update the offerings to the TV either via a "white glove" Sony Concierge service, where a Sony representative will hand deliver the content to your house, or by sending a BD-ROM disc to update the media server.
If 4K Ultra HD is ever going to take hold in the market then content must be regularly provided and easily delivered to the television. Sony's announcement yesterday shows that it isn't going to sit around and wait for that delivery mechanism to arrive. Sony is taking matters into its own hands by providing both the platform and the content all in one purchase, albeit a $25,000 purchase. Sony has stated that "more delivery solutions will continue to evolve rapidly, with further product and content announcements coming shortly" but as of yesterday, Sony took a big step forward towards driving 4K Ultra HD's adoption.
Here is a list of the ten movies bundled with Sony's TV:
• The Amazing Spiderman
• Total Recall (2012)
• The Karate Kid (2010)
• Salt
• Battle Los Angeles
• The Other Guys
• Bad Teacher
• That's My Boy
• Taxi Driver
• The Bridge on the River Kwai