3.2.3 iOS enhancement
By
Christine Hunsaker
| Posted October 18, 2021
Control4 Apple users, rejoice!
The Control4 mobile experience has been improved for iOS users. Get excited for less apps to use and more ways to use them!
The Control4 OS 3 App for iOS now includes intercom functionality, allowing Apple customers to finally  delete their Intercom Anywhere app.
If you have
multiple Control4 homes, an incoming call will automatically connect through the Control4 App.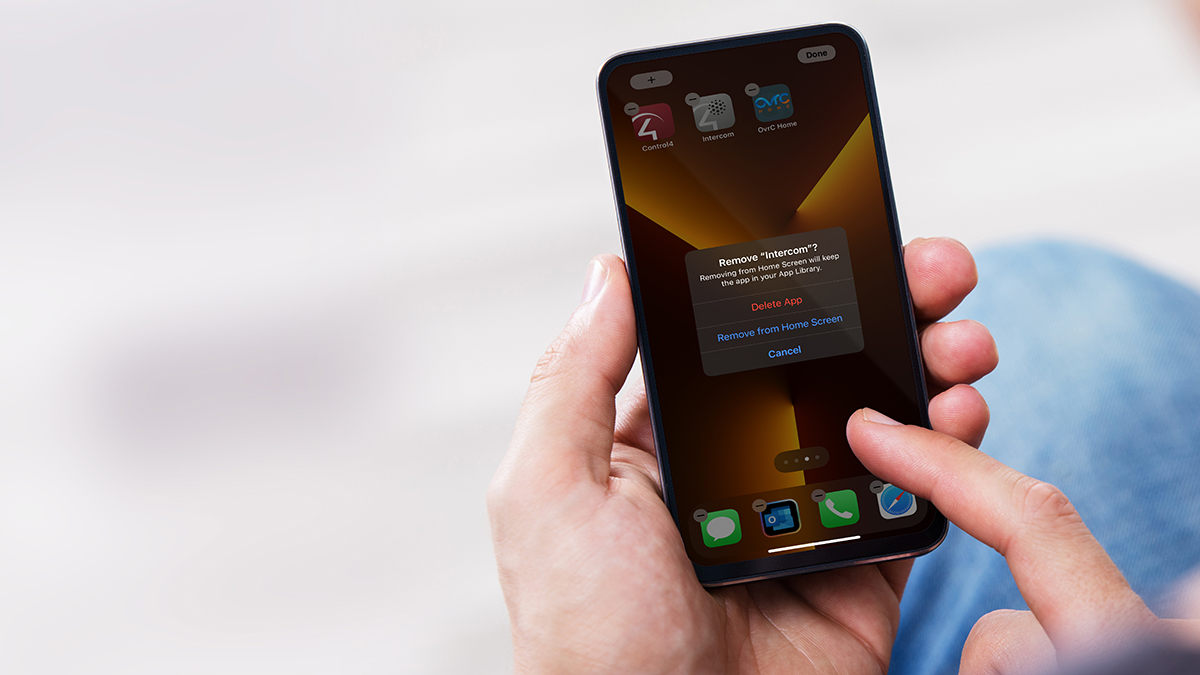 What you need to do next:
If your phone auto
matically updates apps, no need to do anything else! If you have auto-update turned off on your iOS device, you will have to manually update the iOS Control4 OS 3 App.  
Delete the

Intercom Anywhere App 
The Intercom Anywhere app will automatically unregister and become non-functional, but you'll still need to delete the app manually. 
Once you've added and signed into each of your Control4 projects in the Control4 OS 3
App on your phone, intercom calls from any one of those homes will call that phone and automatically connect through the Control4 App. 
Unfortunately,
the architecture of the 2.x OS and iOS app do not allow for integrated intercom functionality. Systems still running 2.x will still be able to use the iOS Intercom Anywhere App.  
Check out this
How-To video
to learn more!
Want to learn more about Control4 for your home? Fill out the form below!
We take your privacy seriously and we promise we won't spam you; please see our privacy policy for details. By submitting your information, you are confirming that you are 18 years of age or older.
Thank you
Category
PERSONALIZED SMART HOME