​OPEN THE DOOR TO PEACE OF MIND
September 24, 2021
MEET THE VIDEO DOORBELL DESIGNED SPECIFICALLY FOR THE SMART HOME
In a year where we've all been spending extra time at home (and watching out for an ever-increasing number of deliveries), there's never been a more important time to keep an eye on what matters most, especially with the holidays quickly approaching. Enter the Control4 Chime Video Doorbell—the first video doorbell designed for the Control4 Smart Home. Where DIY video doorbells only keep an eye on your front porch, Chime leverages every feature of the smart home to make your life easier and more secure than ever before.
"Chime crosses into a territory where other video doorbells don't tread. when someone presses the button, the porch light flips on and the tv is paused to alert me. I can even unlock the door to let someone in from my phone. The level of integration it offers with my home is really quite brilliant."
John Sciacca - Control4 homeowner and tech journalist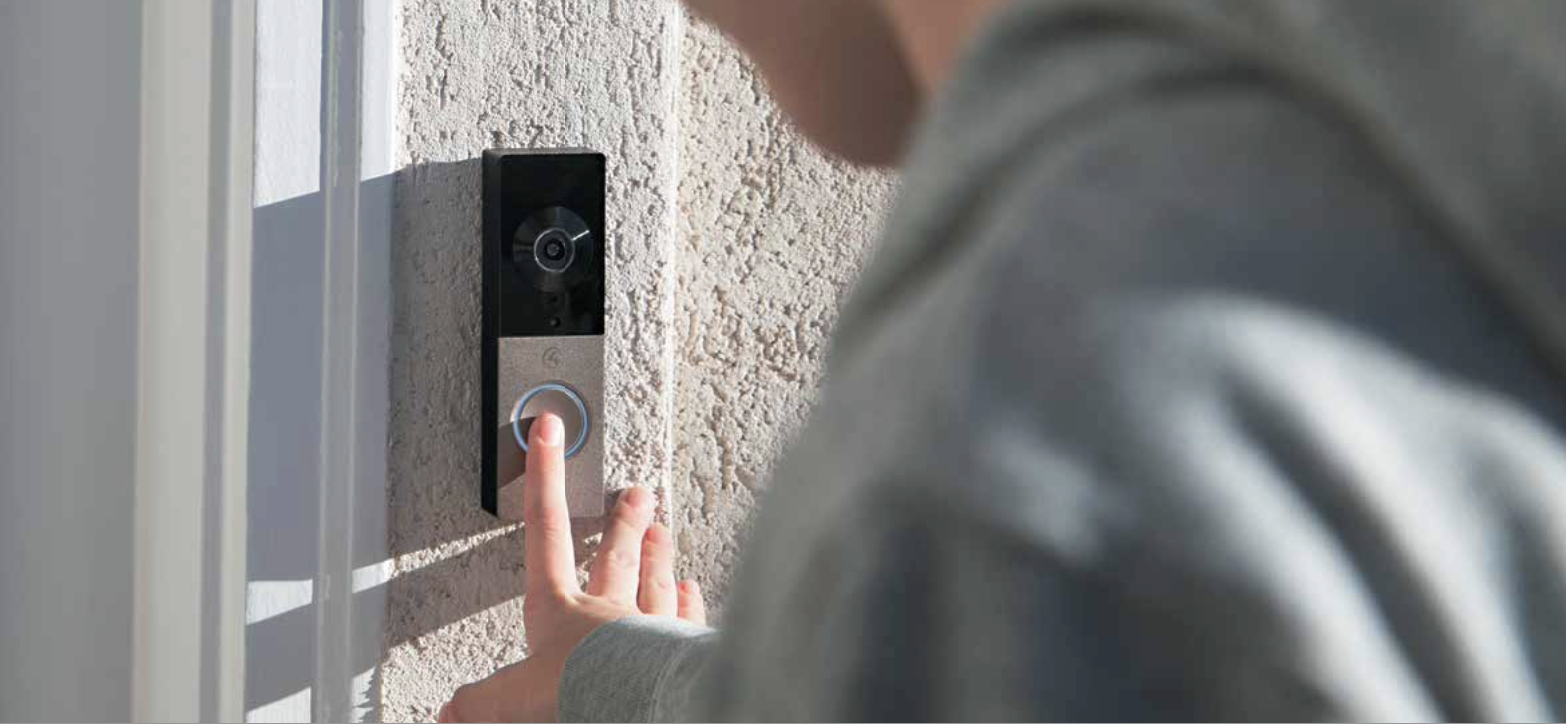 Chime gives you the power to create orchestrated scenes or program automated events that bring additional convenience, security, and peace of mind to your Control4 Smart Home experience. Want to greet visitors at your door in style with a scene that simultaneously unlocks the door, dims the lights, and begins their favorite playlist? Maybe you'd like to unlock the door for a friend who arrives early, or receive alerts if there's movement in your driveway after sundown? With Chime, all of that and more is possible with a simple click of a button. Together with your Control4 Pro, you can set up nearly any sequence of smart home events you can imagine.
Whether you're home or away, Chime delivers a seamless smart home experience by allowing you to use your phone to talk to visitors at the door or others in the home from anywhere. Chime also offers crisp, two-way audio that allows you to hear and speak naturally to those at the door, without the hassle of a press-and-release mechanism.
By pairing Chime with the large, high-resolution power of a Control4 Touchscreen, you can see who's at the door from across the room without checking your phone or getting off the couch. You can even use Control4 Touchscreens to talk to other family members inside the house, whether you're calling from another room or on the road.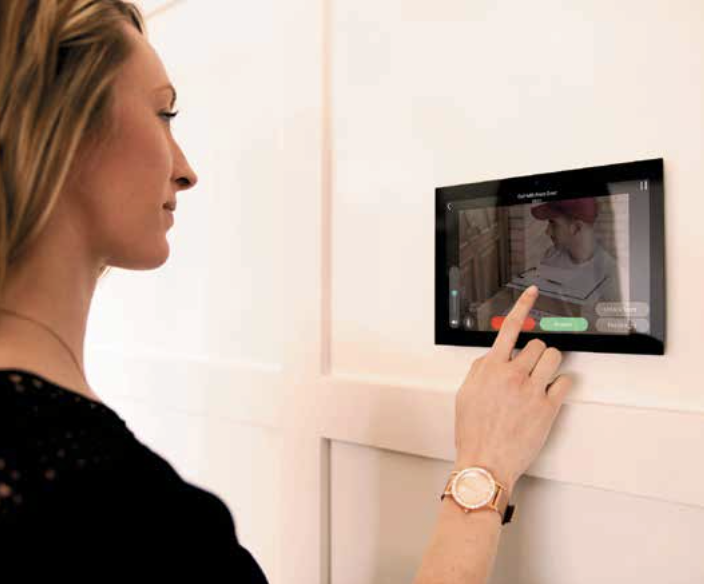 Unlike other video doorbells on the market, you're not confined to views of your front porch with Chime. A 180-degree field of view and night mode ensure you capture everything that's happening on your property at any time, night or day. Your pro will even help you set up five customizable motion zones to ensure you're in the know when you want to be—and unbothered when you aren't.
For example, your pro can set up alerts when someone is in your yard, versus spamming you with notifications when there's simply someone riding by your house on a bike. If you miss a notification or a visitor at your door, you'll be able to go back and watch up to seven days of video clips from your phone or touchscreen. For longer storage, your Control4 Pro can pair Chime with a network video recorder (NVR). Chime even provides a "History View" option, so you can see everything that happened in your home throughout the day, like when a package was delivered, when someone else in the home armed the security system, and more.
In addition to Chime's ability to supercharge your smart home, you'll finally get to enjoy a video doorbell that doesn't sacrifice form for function. Chime is available in a black or satin nickel finish that fits seamlessly into your home's aesthetic. Plus, a sturdy water-resistant frame will keep Chime looking like new for years to come.
For a truly integrated smart home experience that marries convenience and security, adding the Chime Video Doorbell to your Control4 Smart Home system is a must. ■
For more articles like this one, be sure to check out the latest Home Smart Home magazine
here
!
Want to learn more about Control4? Enter your information in the form below!
We take your privacy seriously and we promise we won't spam you; please see our privacy policy for details. By submitting your information, you are confirming that you are 18 years of age or older.
Thank you
Category
HOME SMART HOME