Living Posh in Poland
July 22, 2020
It's one thing to consolidate the technology of a home under the control of a single, unified home management system. It's quite another to also integrate into this platform the electronic systems of an entire 52-story apartment building. This is exactly what the home systems integration team from Poland-based Synergy Polska was able to accomplish beautifully through the meticulous design and installation of the Control4 automation system, proving that one automation platform can serve the needs of both residential and commercial clients.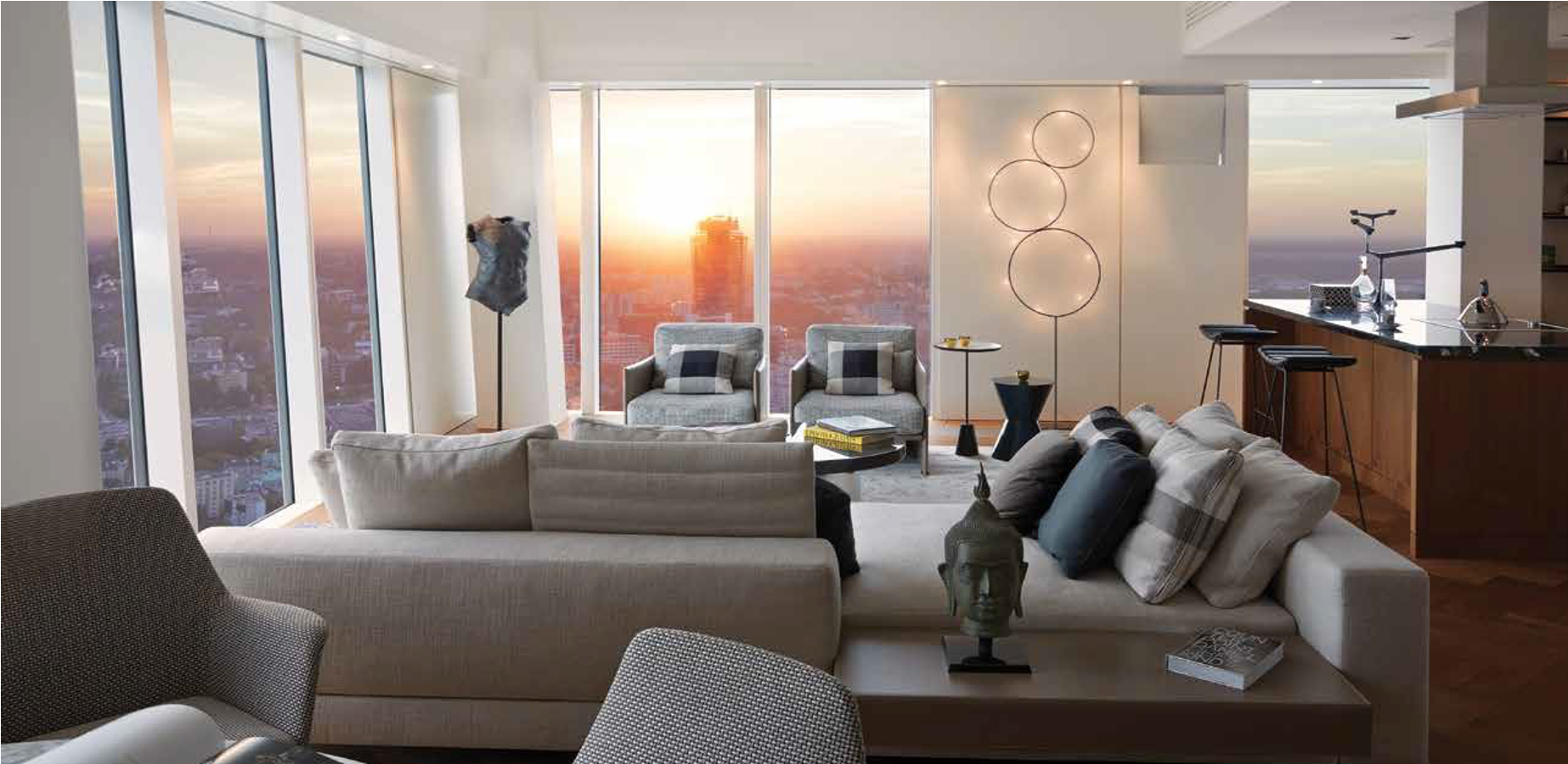 The Control4 system, installed in the prestigious ZŁOTTA 44 tower recently constructed in the city of Warsaw, spans from a luxury apartment on the 50th floor to the reception area on the main level, introducing the apartment occupants to a whole new standard of comfort and convenience. They maintain full command of a host of electronic components inside their dwelling and can also connect to and communicate easily with a wide range of systems and services accessible outside of their flat.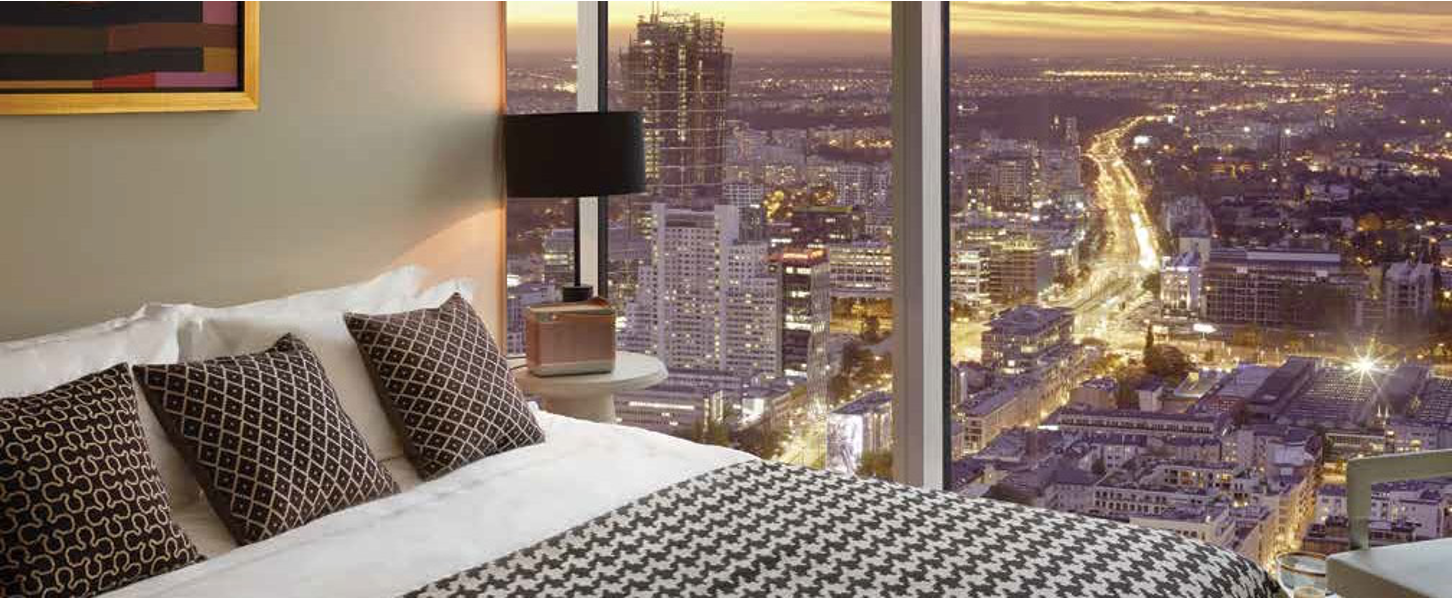 The apartment, which functions as a model home for real estate agents to showcase the luxurious architecture, innovative construction, and state-of-the-art technology of ZŁOTTA 44 to prospective home buyers and renters, features a full array of automated amenities. Buyers are able to see a full range of smart products in action, allowing them to envision how a Control4 system can deliver convenience, comfort, and enjoyment to their own modern lifestyles—a huge benefit to professionals who work and live in the heart of the bustling metropolis of Warsaw. "The system we installed, configured, and designed is a reliable and attractive platform on which to present Control4 system capabilities, allowing customers to feel like they're home before they move in," says Synergy Polska's Krzysztof Bak.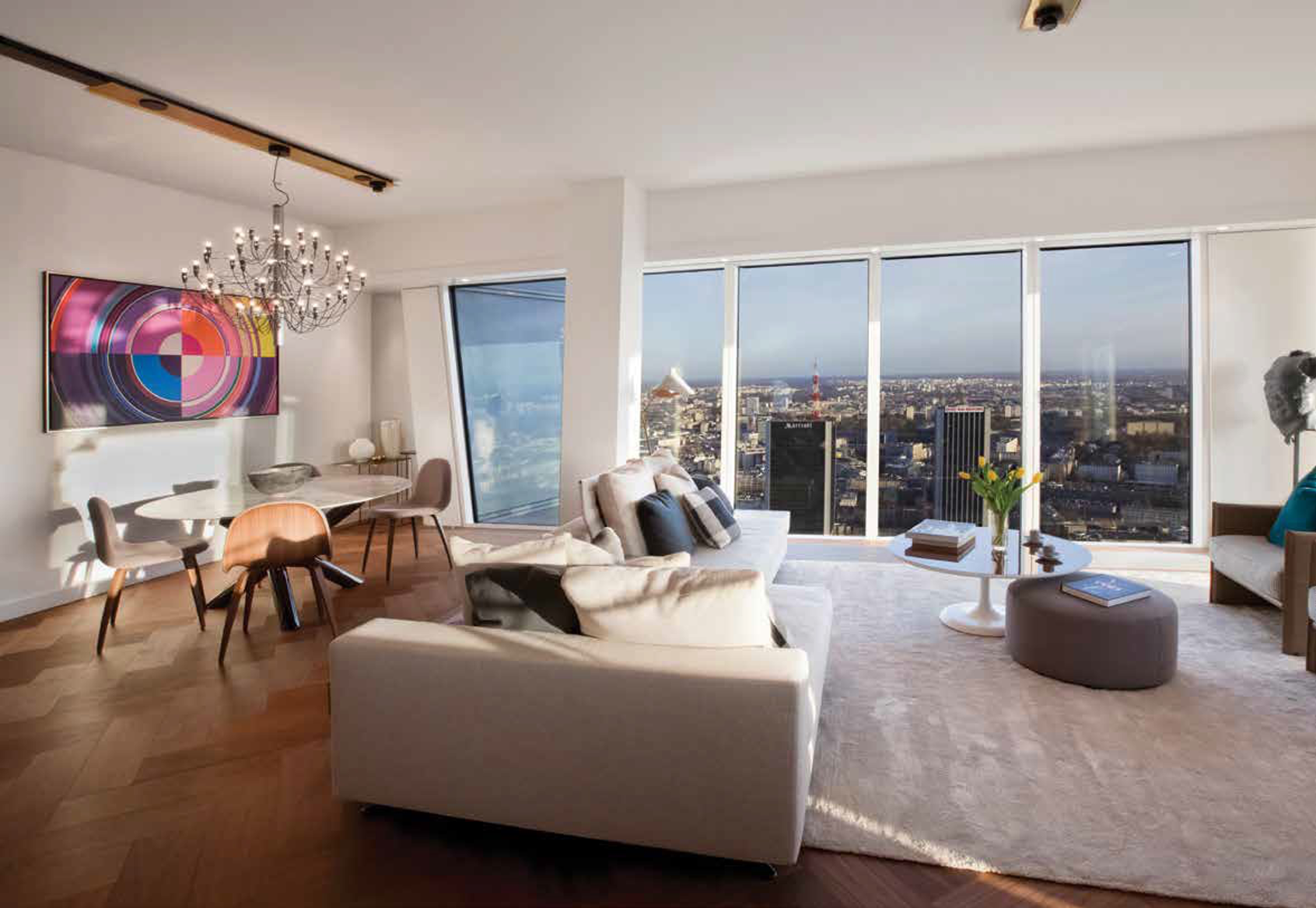 The smart systems also complement the apartment's unique aesthetic, designed by prominent architect Daniel Libeskind, as well as its eco-friendly construction standards that maximize energy efficiency and minimize the busy street noise from disrupting the peaceful home environment. "Businessmen who spend a large part of the year in Warsaw crave serenity and privacy when they're not working," Bak says. "These features evoke the perfect atmosphere for rest and relaxation." Motorized window blinds, smart lighting, intelligent thermostats, heated flooring, and audio/video components are all managed in this showcase apartment by a Control4 system, which Synergy Polska programmed to launch a variety of scenes at the touch of a button. "These scenes may launch fairly standard functions today for demonstration purposes," says Bak, but it still gives visitors a good taste of what's possible through home automation. "What really makes this project special, though," Bak continues, "is the tight integration of multiple systems located elsewhere in the apartment building."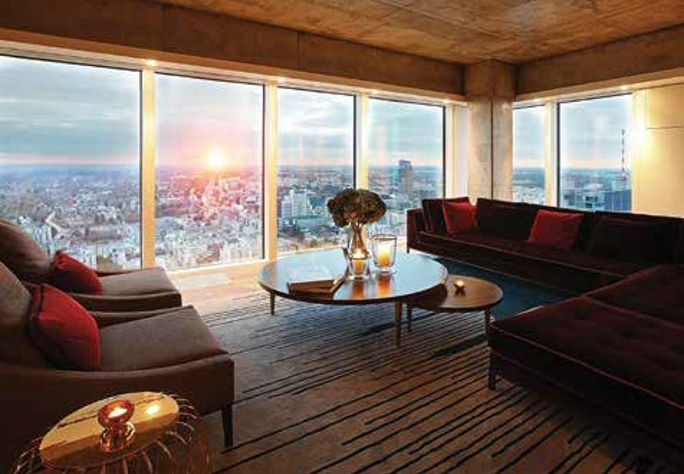 By "elsewhere," Bak is referring to the creature comforts available to occupants of the building's 287 individual, uniquely designed apartment units. From a Control4 interface on a touchscreen or mobile device, a user can call for the elevator, access the reception desk to order a lift, conduct video calls with the apartment receptionist, message maintenance crews and other apartment residents, and communicate with guests at the main entrance. While these scenarios are initiated by the users of the Control4 system, other scenes unfold without any human interaction whatsoever. For example, when sensors mounted to the exterior of the apartment building detect strong winds, it signals the Control4 system to close all of the apartment's windows.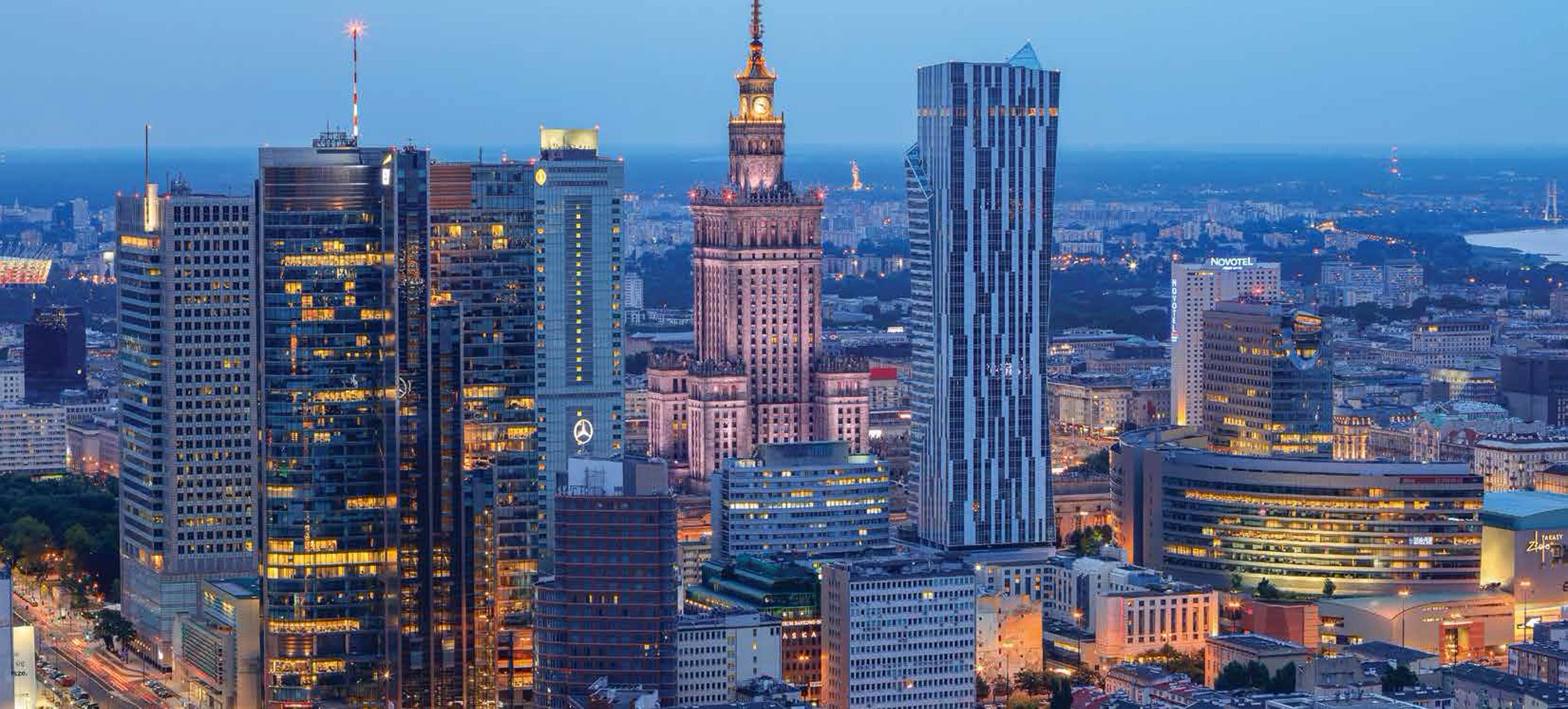 This unique blend of commercial and residential solutions delivers real value both to the building developer and apartment owners. Through the Control4 system, the property managers of ZLOTTA 44 are able to monitor and gauge overall energy use, provide their high-profile customers with white glove services, attract new residents, and retain existing residents. The dwellers of the automated apartment, meanwhile, are able to maximize their investment of a luxury dwelling through the use of automation features and easy access to unique, high-caliber customer services. "The flat provides a sense of personal control and at the same time is an integral part of the building and surrounding environment," Bak says. Despite the comprehensive utilization of the Control4 system, its operation remains completely transparent and seamless to users. Expertly designed, engineered, and installed by Synergy Polska, it functions as a natural extension of the apartments and the entire building.
Get more information at www.zlota44.com. And check out more stories of intelligent technology in the newest edition of Smart Home Magazine.
YOU CAN LIVE THE HIGH LIFE, TOO
WITH CONTROL4.

FIND A SMART HOME PRO NEAR YOU
BY LEAVING YOUR INFO BELOW.
We take your privacy seriously and we promise we won't spam you; please see our privacy policy for details. By submitting your information, you are confirming that you are 18 years of age or older.
Thank you
SMART HOME STORIES