TRENDING TECH FOR TRAVELERS
May 26, 2020
From apps that ensure you've packed appropriately to devices that protect your belongings from theft, technology for the traveler is trending. Here are some of the smartest additions you may want to bring with you on your next journey—They just might make you feel as though you're always flying first class.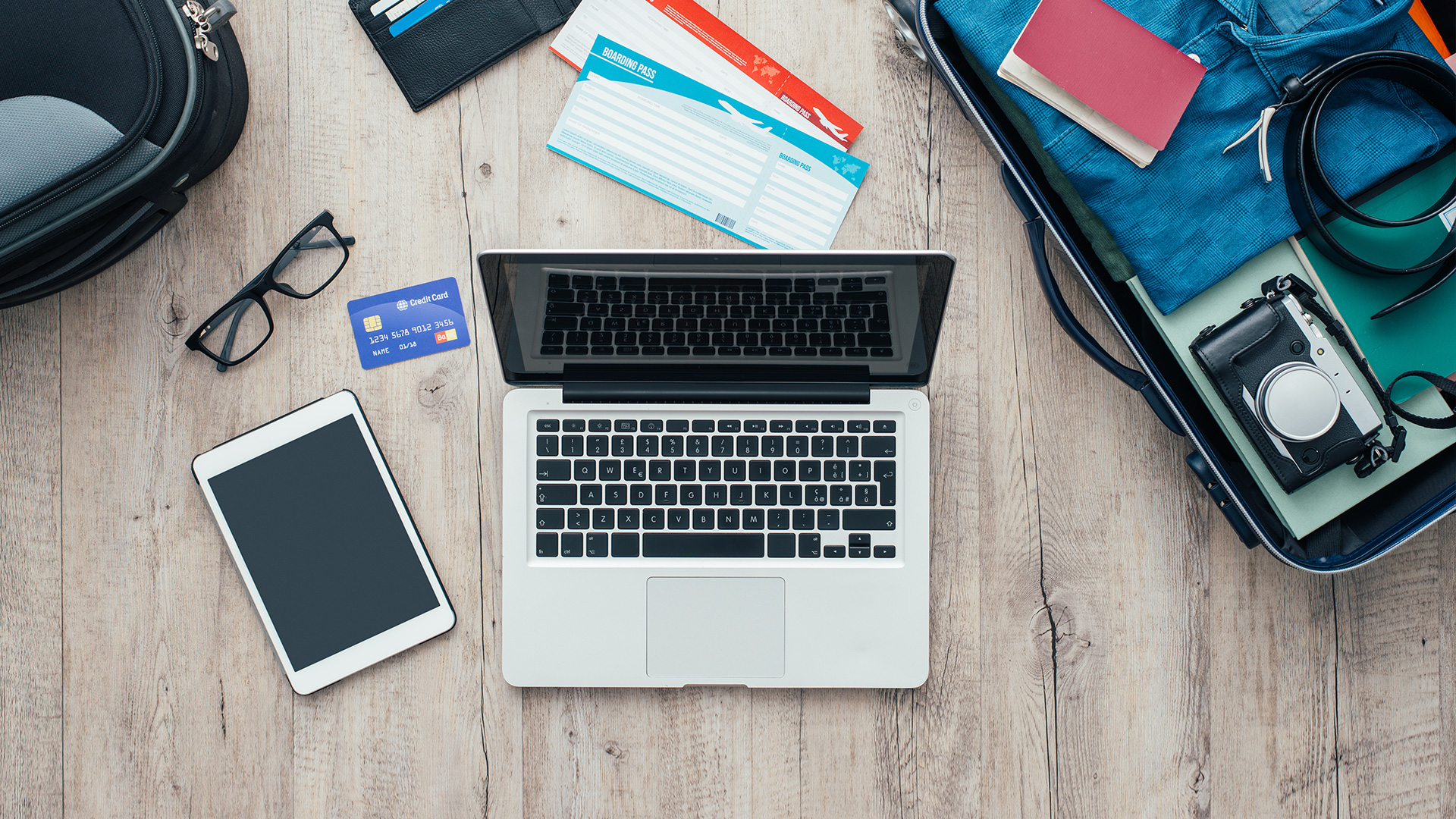 SMART SUITCASE
There is so much more you can do with a suitcase than stuff it with clothing. You can find carry-on luggage with removable USB chargers from several manufacturers, including Carry- On and Samsara. Rest easy, as you'll no longer need to search the terminal for a free wall outlet to charge your phone. Your charger is right there when and where you need it. You can also find smart suitcases with built-in LED lights, just in case you need to get at your belongings in a dark environment, and sensors that let you track the movement of the suitcase from a mobile app.

LOCATION TRACKER
It's easy to get distracted and leave something behind at an airport, bus terminal, car rental, hotel—really anywhere your travels may take you.

A tracking device like Tile can be a huge lifesaver when something turns up missing. Attached to your purse, wallet, keys, carry-on bag, or other precious cargo, the sensor transmits its location directly to a smartphone app. Whether you've left your wallet at the food court or your keys at the security check, a device like Tile can point you in the right direction.
UNIVERSAL POWER ADAPTER/ CONVERTER
Nothing beats a universal travel adapter/ power converter for international travel. You'll always have the correct outlets for your worldwide adventures with no worries about frying your gadgets.

Many adapters are designed for 110-volt devices only, so they're best for charging phones, tablets, cameras, and other small mobile electronic devices—not high-powered appliances like hair dryers. Loaded with multiple connectors, you'll be able to charge all of your handhelds at once. If you do plan on bringing a blow dryer, curling iron, or other high-powered devices, you can find adapters that can handle both duties.
RFID-BLOCKING WALLET OR PURSE
RFID technology has simplified travel by enabling your passport to be quickly scanned. It not only speeds up the check-in process, but lets you pay for tolls and facilitates contactless payment via credit cards. Unfortunately, this simple, speedy, all-digital method of reading your identity and contact information can also put you at risk. RFID scanners enable cybercriminals to pick up credit card numbers, expiration dates, and CVV codes from passersby…but not when carrying your RFID information in a special RFID-blocking wallet or purse.

Containing a layer or wrapping made from carbon fiber or metal, they block the electromagnetic fields from reaching your cards that have RFID chips embedded in them. The chances of having your information stolen may be slim, but why risk it when the solution is so simple?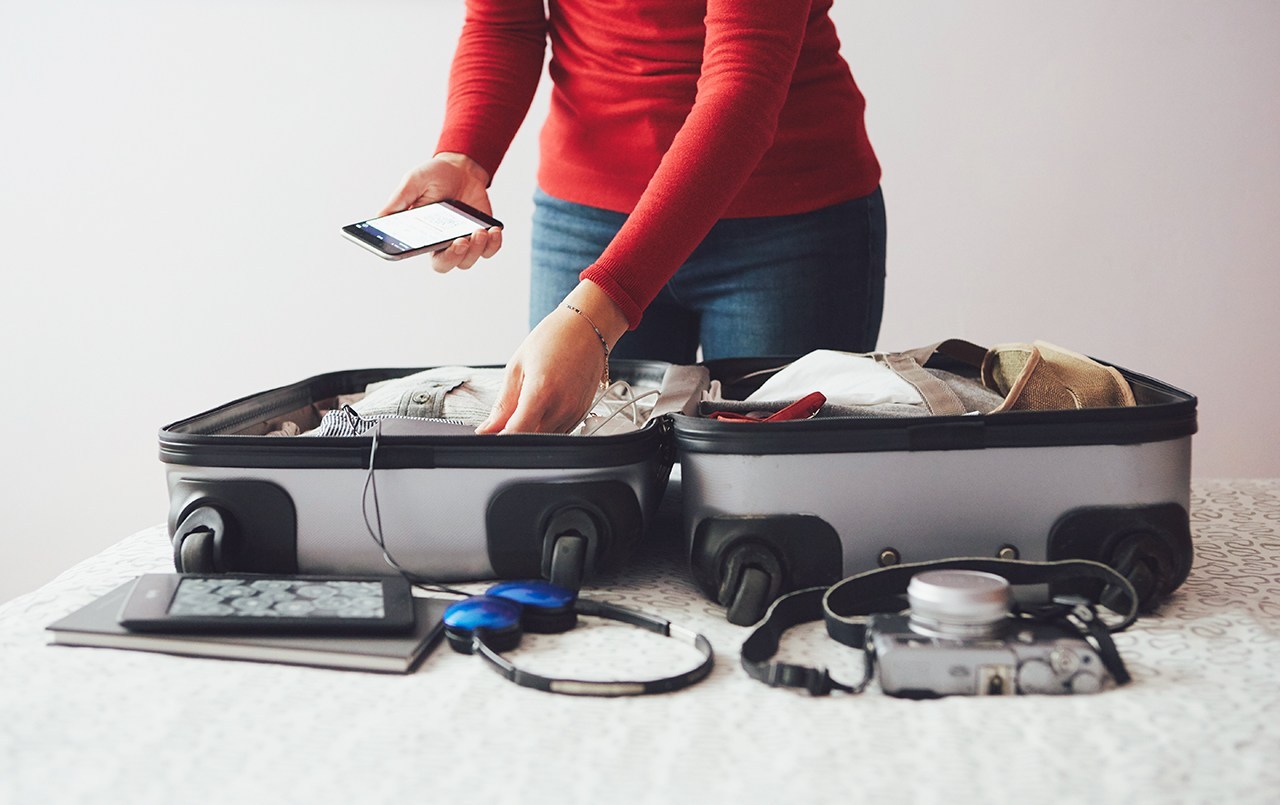 PACKING APP
You can have the smartest suitcase in the world, but if you pack the wrong attire, your entire trip could be ruined. A free app like PackPoint puts together a list of recommended items based on the type of trip you're taking (business or leisure), your destination (is rain expected?), your gender, length of stay, and other variables. After analyzing the data, the app automatically compiles a list of things you should toss into your bag. Of course, you can always modify PackPoint's suggestions, like packing two pair of sandals instead of one pair or bringing your raincoat, just in case.

WHETHER YOU'RE ACROSS THE STREET OR ACROSS THE GLOBE,
A CONTROL4 SMART HOME PUTS PEACE OF MIND IN THE PALM OF YOUR HAND.

FILL OUT THE FORM BELOW TO LEARN MORE
ABOUT REMOTE ACCESS WITH CONTROL4.
We take your privacy seriously and we promise we won't spam you; please see our privacy policy for details. By submitting your information, you are confirming that you are 18 years of age or older.
Thank you
SMART HOME TRENDS