Key Ingredients for the Ultimate Low-Maintenance Living Space
May 11, 2020
This blog post comes to us from Alex Jones, content creator for Trendy Floors, the home of discount flooring products with all the hallmarks of luxury - from affordable luxury vinyl tile to engineered parquet.
If you're looking to invite a calm and easy-living attitude into your living space, optimizing your home for low maintenance security and serenity should be at the top of your priority list.
A beautiful living space is a rewarding experience that makes being at home a simple pleasure - but when your living space requires repetitive, time-consuming maintenance to remain looking its best, the upkeep can make it all a little less worthwhile. In this article, the luxury flooring experts at
Trendy Floors
are detailing ways in which you can minimize the maintenance, allowing you to sit back and enjoy your home for the beautiful and comfortable place it was intended to be.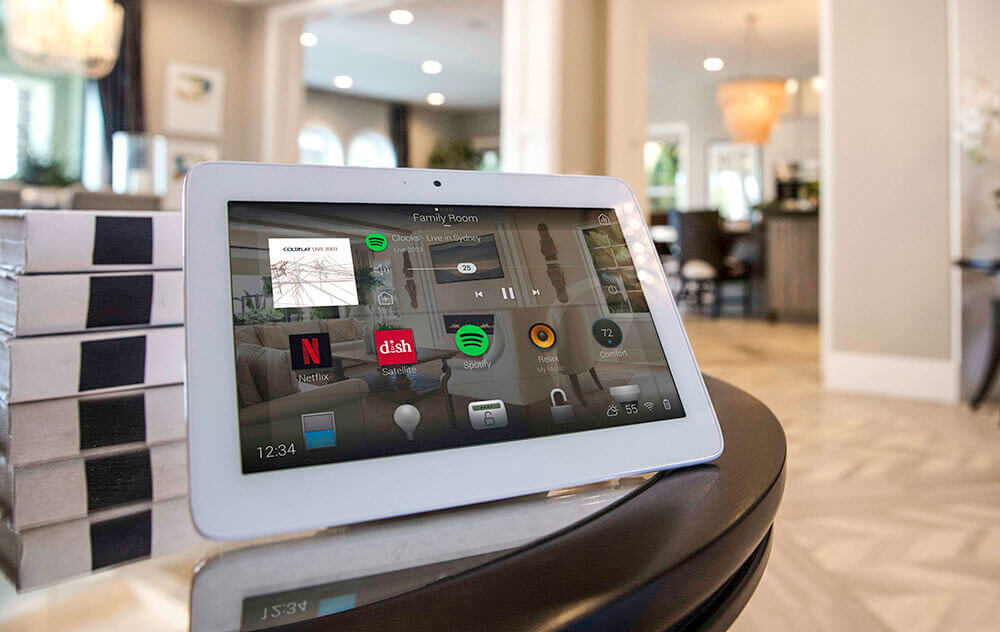 Create a warm welcome
Regardless of whether you're coming home after a long day of work in winter, or you're arriving back from the summer holiday of a lifetime, stepping into your home should fill you with familiarity and comfort - the stresses of the day or holiday blues being left at the door.
So, you'll want your low-maintenance living space to begin when you enter your property. This is where you could consider integrating a
smart climate and comfort control
feature that will ensure your home is as welcoming as possible the moment you step through the door, without you having to lift a finger. What's more, It's important to optimize your hallway or porch area to negate the need for daily tidying - creating a designated area for outdoor wear such as coats and shoes, concealing them in tidy cabinets and coat racks to provide you with a sense of calm as soon as you step through the door.
Add smart lighting solutions
No longer is lighting viewed as
just
a requirement of the home - your home's lighting has the ability to transform your mood by creating a warm glow during evenings on the sofa, or help you stay switched on and focused when working remotely. That's where smart lighting comes in.
Low-maintenance smart lighting
has the ability to make your house feel like a home without you even having to press a button - switching on through motion sensors as you arrive and turning off automatically when they sense a room is vacant, voice-controlled lights so you can illuminate the house when you're hands are full, and schedules so lighting elements come on when the sun sets and off as it rises. Not only does this help your home to feel secure and allow you to come and go as you please without worrying about what you remembered to turn on or off, but smart lighting is incredibly cost-effective too, as energy isn't wasted when you're not there.
Simplify design elements
When it comes to your home's design elements, simplicity is key. When renovating areas of your home such as your kitchen, be sure to incorporate full-length cabinets that don't allow for miscellaneous crumbs and dust to gather in hard to reach corners - making spaces easy to clean with minimal effort.
What's more, look to install floating toilets and cabinets that will make cleaning your entire bathroom far easier, as well as creating a simple, sleek, and stylish design aesthetic to provide an ambience of calm to your space.
Choose easy-clean surfaces
Next on the list is picking easy-to-clean surfaces; work surfaces, kitchen countertops, or floors. By opting for surfaces that won't stain or allow grime to accumulate, regular maintenance won't be essential therefore providing you with ample time to relax after work instead of using your evenings and weekends to clean every inch of your home.
To do this, look to incorporate luxury vinyl tiling (LVT) on your floors; both incredibly durable and easy to clean, this solution is perfect for busy family homes where time is of the essence. For your bathroom and kitchen, consider granite worktops. Scratch and stain-resistant, this type of material is easy to maintain without the regular need for chemicals to be used.
Integrate safe and easy departure settings
The last thing you need to worry about before heading to the airport or leaving your home for work is whether you turned off the television, turned on the alarm, or closed the garage. How many times have you left your house only to rush back in to check everything is as it should be? We're guessing quite a few.
---
---
To alleviate this unnecessary stress, look to integrate a
safe and secure smart home system
that will sort out the little, but important, jobs for you. Using
an app on your phone
, you'll be able to check everything is in place while you're away from home, turning your lights, temperature, television and other utilities on and off as you please.
Streamlining your space and incorporating smart home technology systems is a relatively simple yet incredibly effective way of optimizing your home for comfort and enjoyment, allowing you to spend your time on the things that matter - such as spending time with friends and family.
Ultimately, when looking to invest in low maintenance living it's important to think about the ROI (return of investment), and how much time and hassle these things can save you and your family members. Now's the time to look to the future, creating a living space you love with the ideas detailed above.
A SMART HOME IS A LOW MAINTENANCE HOME.
READY TO GET STARTED ON YOURS?
LEAVE YOUR INFO BELOW.
We take your privacy seriously and we promise we won't spam you; please see our privacy policy for details. By submitting your information, you are confirming that you are 18 years of age or older.
Thank you
SMART HOME TRENDS