4 Home Updates for Hosting an Unforgettable Christmas Gathering
December 10, 2019
Photo by Toa Heftiba on Unsplash
This post comes to us from guest author, Sophie Armstrong. She is a content creator for granite and quartz worktop specialists Burlington Granite, who provide a full bespoke worktop solution by offering templating, cutting, polishing and fitting, all driven by 25 years of industry experience.
​Given that Christmas is just around the corner, there's no time like the present to start planning your seasonal celebrations. Whether you're hosting a family gathering in the lead up to the big day, having a few friends over for an evening of festive fun, or are preparing for Christmas day, we've got you covered.
To steer your Christmas celebrations away from chaos, in today's post we'll offer some home updates that will help you host an unforgettable festive gathering. We'll be suggesting some smart home tech investments, ways to optimize your kitchen for cooking, and some flexible furniture options which will 'wow' your guests.
OPTIMIZE YOUR KITCHEN
Most of your preparation is likely to take part in the kitchen. So, it's essential that your kitchen is ready to deal with the hustle and bustle of Christmas activities - including food preparation and entertainment.
When it comes to food preparation, your kitchen should make catering as hassle-free as possible. Your kitchen layout should enable you to move around effortlessly, with everything in easy reach as you should require it. Zoning is an effective way to separate your kitchen and designate certain areas for each task. Some examples to consider are defined set areas for food preparation, cooking, cleaning, and a section for entertaining guests. In each zone, it's essential to choose your fixtures and fittings to augment their function. For example, choosing
stylish granite worktops
in the food preparation area for easy maintenance without compromising on aesthetics.
If you're planning on entertaining people in your kitchen, create a central hosting feature that will serve as a natural centerpiece; this could be a low-level island or simply a separate, dedicated table area. In this section, you could house food and drinks, so look to gill this area with all kinds of goodies, from holiday cocktails to pastries and dips.
INVEST IN SMART TECH
If your hosting a large gathering, smart technology will make your Christmas responsibilities as host much easier - not all heroes wear capes! To help lighten the kitchen load, invest in some helpful kitchen gadgets which will allow you to spend more time with your guests and reduce the time you'll need to set aside for the clean-up process.
A slow cooker is a great investment which will be a fantastic aid if you're cooking a multi-dish meal; especially if you have guests with special dietary requirements. Minimize your use of tools and dishes during the preparation process by using a food mixer with a timer. This way, you can spend more time decorating and less time endlessly chopping vegetables.
Elsewhere, keeping the drinks flowing is an essential part of being the host- or hostess-with-the-mostest. To ensure that your guests are never left waiting for their drinks, invest in a drink machine that pours beverages at the press of a button – both convenient and efficient.
Setting the mood is an essential component of making your guests feel welcome at your gathering. After all, the more relaxed your guests are, the better they'll be able to enjoy your food and engage in conversation with other guests. By investing in some
sleek smart lighting
, you'll be able to alter the mood – and even the music – when you're not in the room, all with voice-controlled or one-tap convenience. This allows you to focus on preparing your food without any added hosting pressures and, ultimately, happier guests.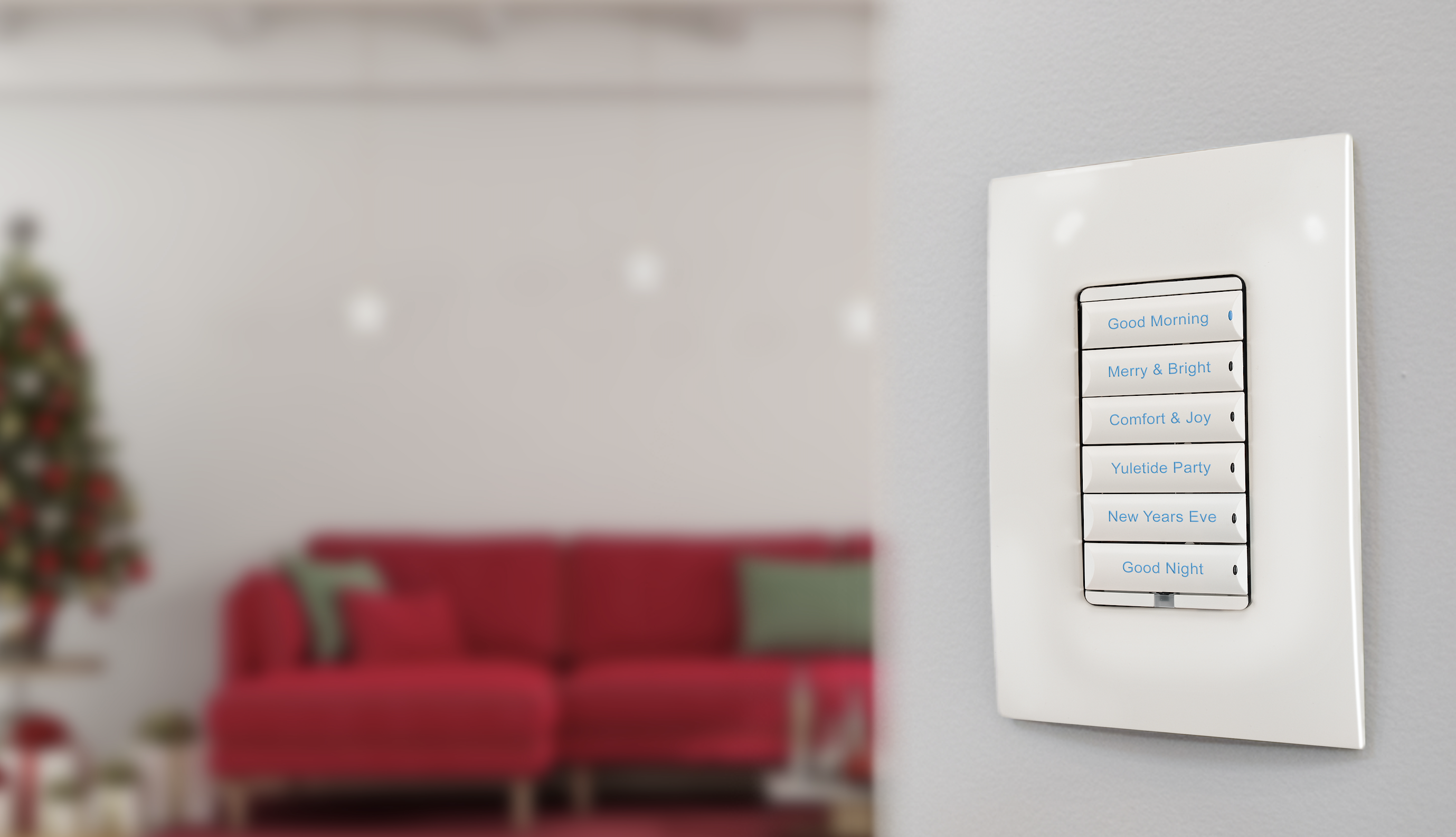 Smart lighting gives you the ability to tailor each room to a desired vibe – an undeniable secret weapon in any hoster's arsenal. If your guests are ready for dinner in the dining room, for example, you may want this area to be lighter and brighter than the living room, which may be being used for conversational gatherings. Of course, a festive gathering wouldn't be complete without music, so to amp up the atmosphere invest in
high quality speakers
which will project those Christmas classics throughout every room.
CHOOSE FLEXIBLE FURNITURE
To make the most of a hosting space while you're entertaining, variable furniture is a must. While cleaning and decluttering, make the room feel bigger by arranging your furniture with space and convenience in mind. As a simple rule of thumb, the less furniture you have in spaces where people could mingle, the better.
To make preparing for your gathering quick and easy, furniture that can easily fold away is your ideal. While a sectioned living room is great for everyday living, it could result in your guests being split into two parts, leaving them feeling restricted and creating two separate areas of conversation. Instead, look to unite an originally separated space with furniture options like fold-open tables and chairs that can be added and removed as needed, ensuring a natural harmony and convenience for your guests.
UTILIZE STORAGE
There are some items you simply don't want on display. Keep them out of sight by investing in storage solutions that will keep them concealed. Whether that's a sleek wine rack that saves room for food in your fridge or a fitted bench for extra guests that doubles as storage, the options are endless when it comes to additional storage solutions.
Additional storage doesn't have to be boring; add some individuality and get creative. You could look for a freestanding sideboard (or buffet), for example, and paint it to match your color scheme, then add a few accessories that complements your taste. Moreover, sideboards are a great place to store plates, cutlery, and glasses, which may be needed with the arrival of more guests.
The key to hosting an unforgettable Christmas gathering is planning ahead and preparing for every eventuality – but it can also be quick and simple. From catering for extra guests to anticipating what your guests may require during your busiest moments, follow a few of our easy-to-implement tips so that you won't need to worry about anything other than the main course on the big day.
GET YOUR HOME HOLIDAY-READY WITH THE CONVENIENCE AND BEAUTY OF SMART LIGHTING. LEAVE YOUR INFORMATION BELOW TO LEARN MORE ABOUT ENTERTAINING IN A CONTROL4 SMART HOME.
We take your privacy seriously and we promise we won't spam you; please see our privacy policy for details. By submitting your information, you are confirming that you are 18 years of age or older.
Thank you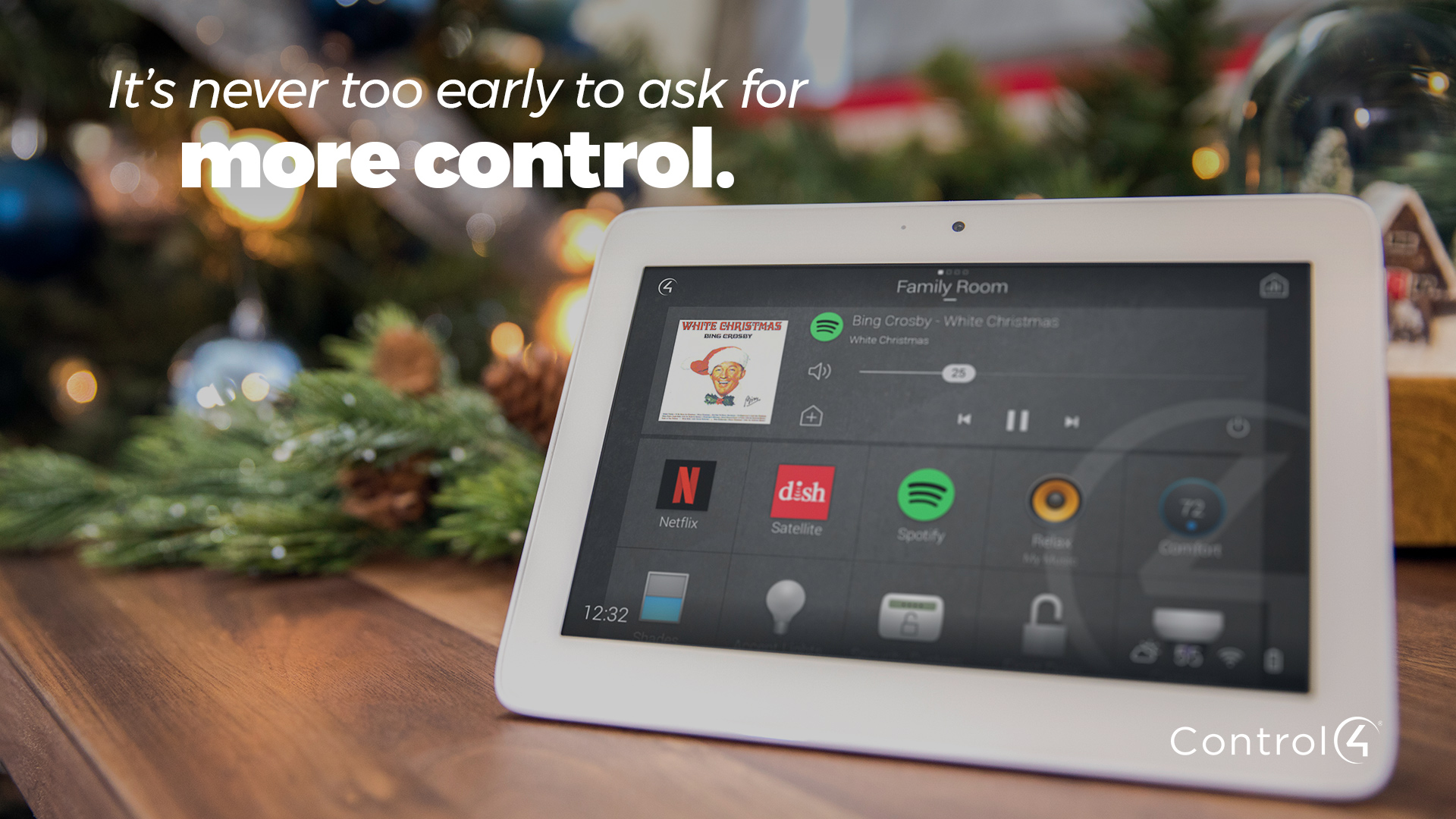 LIGHTING CONTROL