Joe Whitaker on the Intersection of Technology and Design
By
Danielle Karr
| Posted September 9, 2019
Joe Whitaker is an innovative member of the CEDIA and smart tech communities, working with top interior designers and architects to help bring technology and design together. Whitaker's integration company,
Thoughtful Integrations
, located in both the St. Louis and Dallas areas, provides smart home solutions that encompass the client's needs, budget, and time in a way that sets him apart in the industry. Last year, he led the second day of the 2018 Design Connection Tour at CEDIA and wowed designers with ideas on how to take their projects to the next level with home automation. This year, he's back as an expert for our
Women in Consumer Technology CEDIA panel discussion
on the intersection of the design-build and technology communities. We sat down with Joe to ask him about design and technology, what he sees as a successful project team, and his overall thoughts on smart home technology.
What have you done to overcome misconceptions of smart home technology in high-end homes and connect with interior designers, architects, and builders?
It all starts with a conversation. Being able to take your expertise and reframe the way you talk about it to the design community is key. Through my work with manufacturers and the CEDIA community, I have learned to engage the design-build community based on the things that are important to them and how they would like to see "smart home." Designers care about connectivity, usage, and unobtrusive technologies that can enhance their clients' everyday lives in a compelling manner. Overcoming the misconceptions is all about being able to relate the technology to their clients' lives and demonstrating the benefits of a smart home professional in managing their clients' expectations and wants.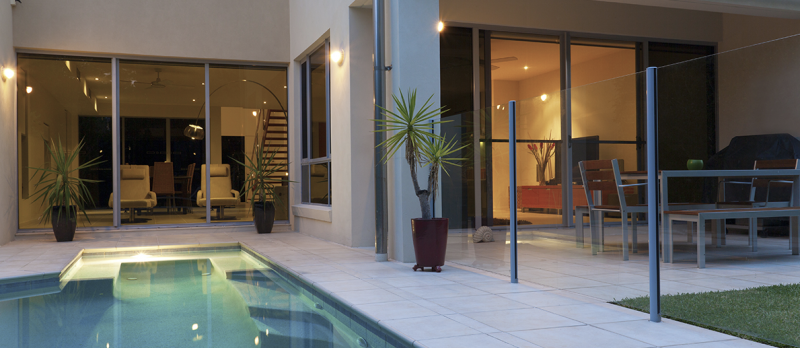 How do you as an integrator approach a project to make sure the client is satisfied with the results?
This is the hardest question for a lot of companies that are in the industry. Where I have seen success is through identifying a client's technology needs early in the design phase and setting expectations very early on. Educating those clients on all the smart home potential they may not have been aware of and adding that to their project mix is very important to achieve a great end result that they are excited about.
What would you say is one of the biggest things you wish the design-build community knew about smart home technology?
By far the biggest thing I wish they knew is that the DIY or "internet research" method of putting together a smart home never ends well. It the same in reverse for me if I tried to design a house, kitchen, or bath without a professional by researching on the internet and just grabbing a bunch of info off of Instagram and Pinterest and putting something together. It just will not work. Smart home is the same way. They need to consult with smart home pros first and keep them engaged throughout the entire build process. The best way to do that on any project is to find a smart home professional in your local market! Or maybe reach out to a couple so you have the option of choice. Then let the smart home pro develop a system of smart devices around your design so that they complement each other. The key is to design an ecosystem in a room or home that engages all of the senses!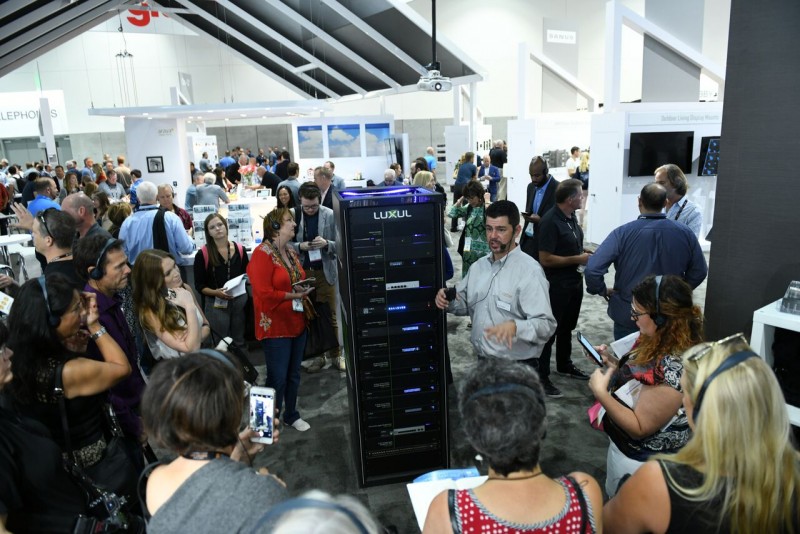 Do you have any examples of how you've worked with interior designers, builders, or architects to enhance their projects?
I am actually working right now on a historic building where the design of the space is the main focus. So, to pull off a project like that, it takes the best in the smart home and design industries working together. We had to start very early on with planning the space, even before the original walls were torn down. Then, as each space inside evolved, we added in technology that complemented the primary uses of each area. We ditched the old thought of "do what you want with technology" and replaced it with "what technology will complement the design and match the usage of the space?"
What other advice do you have for architects, builders, or designers in regards to working with a smart home professional?
Some good advice I gave recently is to stop trying to research smart home solutions yourself. Instead, research qualified and certified smart home professional companies that can do that work for you within the design structure you create! We want to work with you! Our professionally designed systems and solutions cannot truly shine without the direction and participation of this valuable crowd.
What are you most looking forward to at CEDIA 2019?
I am hoping to see even more growth and excitement of all these different types of design and build professionals working together with smart home pros. We barely scratched the surface in 2018. I really want to see the excitement that has hopefully built up, and then turn it into a global standard practice of us all working closely together to exceed clients' expectations!
To hear more about this topic from Joe and the other panelists, join us at the CEDIA Stage at 3 p.m., Thursday, September 12.
We take your privacy seriously and we promise we won't spam you; please see our privacy policy for details. By submitting your information, you are confirming that you are 18 years of age or older.
Thank you
BUILDING & DESIGN