Toni Sabatino on Design + Technology
By
Danielle Karr
| Posted September 5, 2019
Interior designer and design thought leader Toni Sabatino believes that the key to design success lies in creating experience-focused spaces for her clients. Owner of
Toni Sabatino Style
, a boutique design firm serving Greater New York and beyond, and current president of the NKBA Manhattan Chapter, Toni has become quite well known for her passion around "user experience" interior design, and so we are thrilled to have her as an expert for our
Women in Consumer Technology CEDIA panel discussion
on the intersection of the design-build and technology communities. Like Toni, we feel strongly that the recipe for success comes from collaboration between established teams of professionals from each industry discipline (architect, builder, interior designer, landscape designer, lighting designer, technology designer, and others). We took a few minutes with her to find out more about how she sees the industry finding success with these collaborations.
What did you do to become an innovator in the design profession, like you are today?
Good interior design needs to have a great user experience to go with the aesthetic. I have worked in the industry for years and have found that clients expect you to guide them, to know the best and most up to date and best in class, in order to help them weigh the value and see what is really a worthwhile investment in and for their lifestyle. Creating trusted trade partnerships with contractors, architects, vendors, cabinet makers, plumbers, electricians, and integrators (technology designers) to help the client get the most from the remodeling building experience has been a large part of that journey. I have found success in developing these industry relations by being active in continuous education through associations, trade shows, certifications, brand immersion excursions, and sharing ideas with colleagues keeps me looking through a fresh lens.
How do you approach a project to make sure the client is satisfied with the results?
First comes a lifestyle discussion. I talk to clients about what they love and also the pain points they are trying to solve for in their new design. Then comes the discussion of what we can do to improve life, to make things more beautiful, more comfortable, safer, more convenient, and have the space really work better. Assembling the design-build team or becoming a part of a team is crucial. Each of us needs well-defined roles in the project to have it run smoothly and exceed the client's expectations.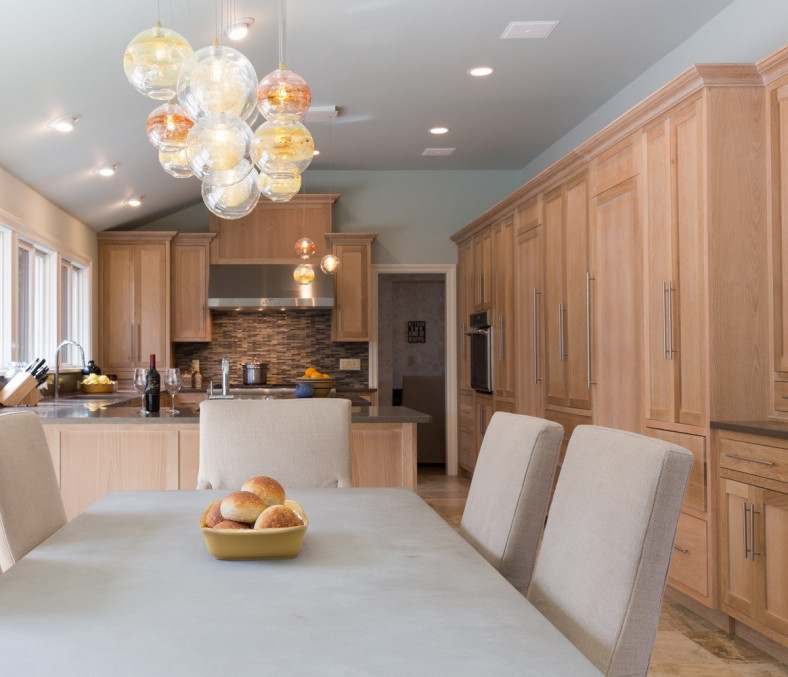 What would you say are some of the biggest misconceptions about smart home technology in the design-build community today?
I think there are several, really. The reliability factor is one. I was very happy to see the industry standards implemented by both CEDIA and Control4—it is now much easier to find an integrator partner that I know is certified and up to the same standard of quality as I am. I think removing the voodoo from technology is important. Fear of obsolescence is another one. New tech that allows for updates and streaming content eliminates the fear of outdated equipment and "stuff" like 8-tracks and video tapes! The last and most important for some is the cost—I think people think that convenience through great tech is super expensive. I was surprised at how affordable some smart home systems are.
What do you think the process is for having all the professionals on a project work well together?
Communication and clear definition of who is responsible for what and when is key. Having shared documentation prior to execution is very helpful. When everyone is clear about their role on the team and the project is well documented, things tend to run smoothly. Building a team at the beginning of a project that is made up of all the parties involved—interior designer, architect, builder, integrator, etc.—as a much better experience for everyone than trying to bring each party in at separate times throughout the project. When everyone is working together from the beginning, the best results are delivered to the client.
Do you have any examples of how you've worked with a smart home professional to enhance a design or your design process?
The first time I worked with smart lighting control was at the suggestion of a smart home professional. We were discussing that the client wanted to view the gate cameras through a TV screen while walls were open in regard to wiring, and he suggested we do some other things like control lighting, music, and security cameras through a keypad. This was some time ago, and I was so impressed by the interaction that it actually started my journey to learn more about smart home technology and to start offering clients a technology specialist as a part of the project. Today's reliance on apps and smartphones has increased the need immensely.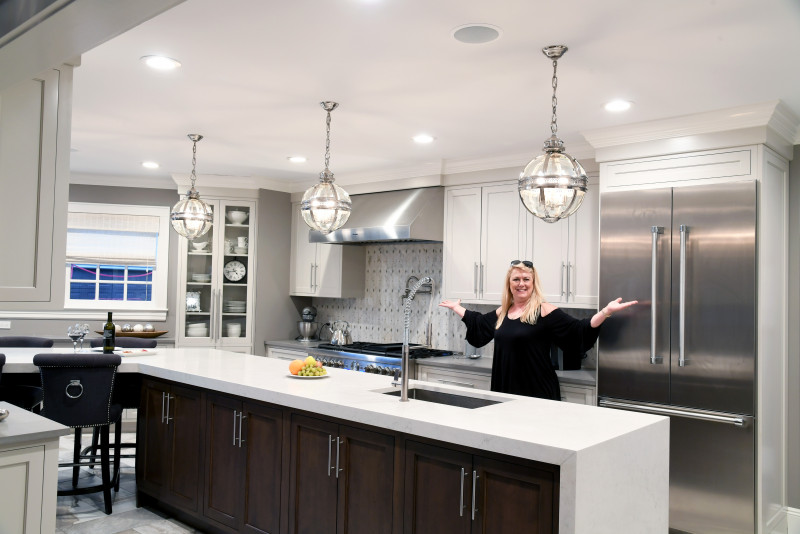 What other advice do you have for architects, builders, or designers in regards to incorporating smart home technology into their designs?
I think that they must include it in discussions at the start. Expectations are going to increase. Think about cars. A Ford Focus has all sorts of tech; even the most basic of new cars has a more high-performance experience when it comes to tech. People are beginning to expect that in their homes now, as well. High-performance homes is where we are going. Also, find a smart home professional that you trust and work well with. Someone that listens, offers suggestions, and is willing to make a relationship with the client for "tune ups," new additions, and updates. I think that service is key—great service to make sure the client knows how things operate, inspire confidence, and create a long-lasting relationship.
What are you most looking forward to at CEDIA 2019?
I love all the eye and ear candy! I love the new screens and the home theatre advances. I love the sensory immersion you get from AV, and my family has always been into family movie night! Then, of course, there are the kitchen and bath technological advances. I want to see what new conveniences are exciting in that market. As for show programming, I will be attending the Design Connection Tour, which is specifically meant for interior designers and architects looking to expand their technology knowledge. I will also be participating in a panel on the CEDIA Stage, hosted by Women in Consumer Technology and moderated by Control4, to talk about the ways different industry professionals, like interior designers, architects, and integrators, can come together and successfully form a strong project team.
To hear more about this topic from Toni and the other panelists, join us at the CEDIA Stage at 3 p.m., Thursday, September 12.
We take your privacy seriously and we promise we won't spam you; please see our privacy policy for details. By submitting your information, you are confirming that you are 18 years of age or older.
Thank you
BUILDING & DESIGN