Architect Stace McGee on Sustainability and Smart Home Design
By
Danielle Karr
| Posted August 24, 2019
Throughout his career,
Stace McGee
has been working to transform homes and buildings into sustainable designs that are as environmentally friendly as they are beautiful. He is an award-winning architect with a focus on green building. With over 20 years of sustainability experience, his passion to promote the design, construction, and operation of high-performance, resource-efficient homes has led to several breathtaking structures that are in complete harmony with their surroundings. McGee will be one of the expert panelists on the
Women in Consumer Technology Panel at CEDIA
to discuss the necessary intersection of the design-build community with smart home professionals, and so we sat down with this go-green enthusiast to learn more about his mission to bring construction and technology together into the future of sustainable design.
How did you find your path, passion, and niche in the industry?
Growing up, my father was an architect, and my family in Florida were developers in the 1970s and 80s—they developed projects as large as 50,000 acres. One pivotal experience early in my life was watching a large stand of live oaks, up to 500 years old, get bulldozed. It broke my heart. Since then I have made it my life's goal to better understand how human beings impact the world and define ways that we can lessen our impact. I grew up and obtained my master's degree in architecture, and I worked for my father's architecture firm for almost 10 years before starting my own firm, Environmental Dynamics, in 1997. I was then free to develop my own design process that focused on integrating the built environment I was creating with the natural environment around it. Eventually, I found myself focusing on just residential projects. This allowed me to specialize, understand trends, and really evolve in a targeted market. I became a certified LEED Fellow, LEED AP+Homes, LEED for Homes QAD, Green Rater, and USGBC Faculty member.
I strongly believe that no matter the impact, humanity is a part of earth's natural systems; therefore, it is our responsibility to interact responsibly. In the early 2000s, I developed a term for this belief and process, called "site-specific, climate-driven architecture." This led me to the niche of building energy-efficient and off-the-grid homes. My firm, now called
Equiterra,
has evolved over the years, and we are now better able to impact a lot more than just energy and water efficiency in our work. We have updated our process, and we now call ourselves a "regenerative design practice." To me, regenerative design is a value-adding process that attracts new energy to a system and thus increases its vitality, resilience, and yield. At Equiterra, "regenerative design" is an intentional and integrated design approach that can help reestablish lost, declining, or at-risk environments impaired by human impacts. The intelligent and creative integration of systems, resource loops, energy cycles, and inhabitants activates the symbiotic processes of the site. This allows our projects to take on a long-term life of their own, positively impacting the surrounding environments.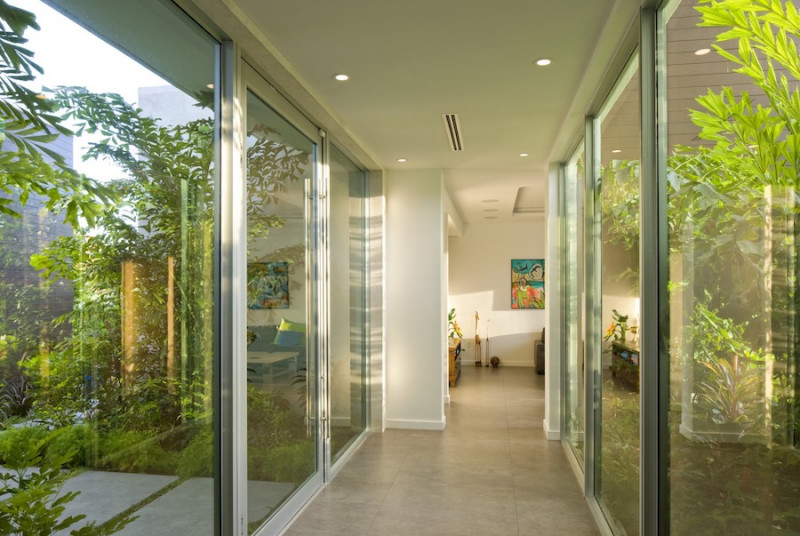 How did you get started with smart home technology in your designs?
Throughout my life, I have always been on a quest for knowledge. In the late 90s, our firm started working with builders to improve our understanding of building science. This led us to start performing all types of calculations to understand more technically how our buildings operate. And this led us to energy modeling in our own building (projects not buildings), interstitial moisture calculations in our building envelopes, assisting with the design and sizing of our mechanical systems, exhaust system designs, etc. We deployed data loggers into our projects to collect data. However, to get the data, we had to retrieve the data loggers—which is not easy. We started looking into smart home technology in the hope that a system such as Control4 could help us monitor how our buildings were operating. And we were right; Control4 allowed us to match the real-time data with the inputs into our calculations. Humans and the ever-changing environment are wildcards in our work, but we continue to try to understand them both better. Smart home technology is a natural extension of our quest to understand more about how our buildings operate.
How do you approach a project to make sure the client is satisfied with the results?
We are a boutique architecture firm, so our clients are our number one priority. We try to understand as much about our clients' personalities and lifestyle so we can see the project through their eyes. We then endeavor to provide as much knowledge to our clients as we can, so they can make more educated decisions. We try to keep all of our design work as timeless and as simple as possible. In my opinion, in both design and technology, the simplest solution is the most elegant solution. We check in with our clients throughout the building process and then, if they agree to monitoring, we continue to monitor our projects through the years to understand how they are operating and satisfying the customer's needs. We also hire and work with smart home professionals who understand how we design and are on board with working towards the project's and client's goals. We look to develop a strong working relationship with industry partners where we can enhance each other's work.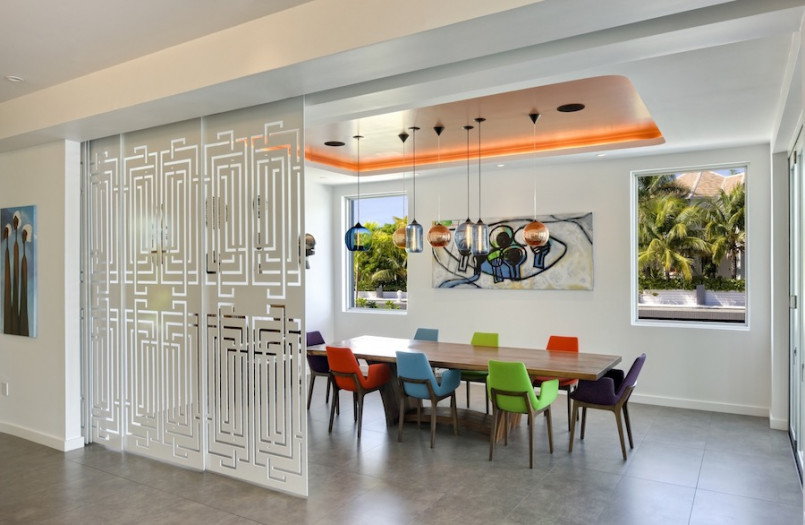 What is your process like working with smart home professionals?
We explain our project goals to our smart home professionals, emphasizing our clients' needs and wants. We try very hard to keep the systems as simple as possible. That is why it is so important to find a smart home professional who understands the systems you are using and is an expert on both the design and installation of the technology. Also, in my opinion, it is important to find a professional who will help enhance your project by understanding the client's wants and needs. We have found if we get everyone on board as early in the project as possible, we have much greater success.
In what ways has smart home technology enhanced your designs?
There have been numerous smart home technologies available in the marketplace over the years. However, we have found most systems are too complicated for the average homeowner. However, this is starting to change, which is exciting. We have had success with manufacturers and vendors by working with platforms such as Control4 to monitor their systems. We have had success integrating photovoltaic solar production and HVAC systems monitoring and data collection. This success has led us to working on integrating numerous other systems so we and the homeowners can both know in real time how their home is operating.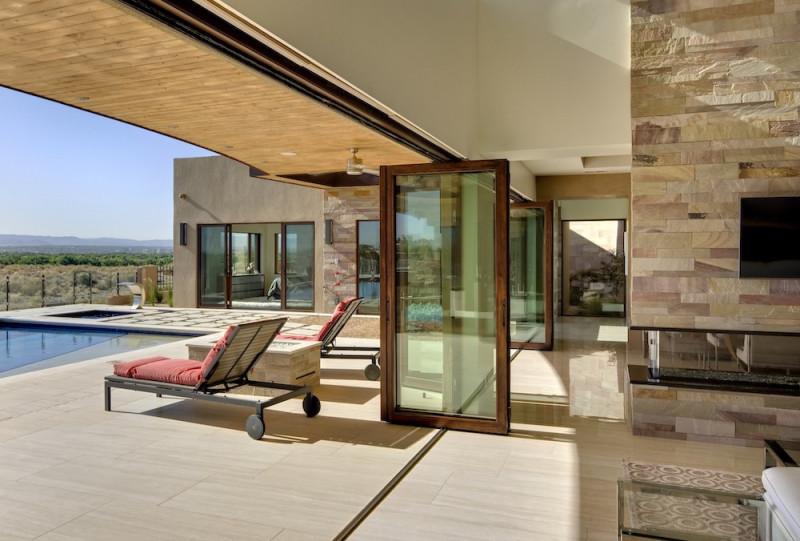 What are you most looking forward to at CEDIA 2019?
I have never been to CEDIA conference before, so I am looking forward to meeting and connecting with professionals who can help grow my understanding of what is possible in the technology world. Hopefully I will meet even more individuals and companies that are willing to share their platforms to create better living and building environments.


To hear more about this topic from Stace and the other panelists, join us at the CEDIA Stage at 3 p.m., Thursday, September 12.



We take your privacy seriously and we promise we won't spam you; please see our privacy policy for details. By submitting your information, you are confirming that you are 18 years of age or older.
Thank you
BUILDING & DESIGN