GETTING CONNECTED WITH CARLEY
August 21, 2019
SHOOTING THE CALIFORNIA BREEZE WITH THE LIFESTYLE TECH EXPERT MOTHER-OF-TWO.
Carley Knobloch
has appeared on HGTV, CNN, the Today Show, and in Good Housekeeping, RedBook, and more. She and her husband share two children, Annie and Spencer, and a big, wooly pup named Marty. When she's not covering food, fashion, travel, and technology, she's making instrumental memories with the family (they are all musical virtuosos).
THANKS FOR WELCOMING ME INTO YOUR LOVELY HOME. I LOVE THE VIBE IN HERE. WHAT WAS THE INSPIRATION?
Well, California is definitely an indoor/outdoor lifestyle, so it was important that the house feel relaxed, welcoming, and comfortable. I like to call it "California casual."
IT DEFINITELY FEELS BRIGHT AND INVITING. DID YOU DESIGN IT YOURSELF OR WORK WITH A DESIGNER?
I really love design and home décor. I worked very closely with a designer, partly because I love the process, but also because I didn't want to feel like someone else was designing my family's space. But sometimes when you're making big purchases, you want an expert there to make you measured right and didn't make any mistakes!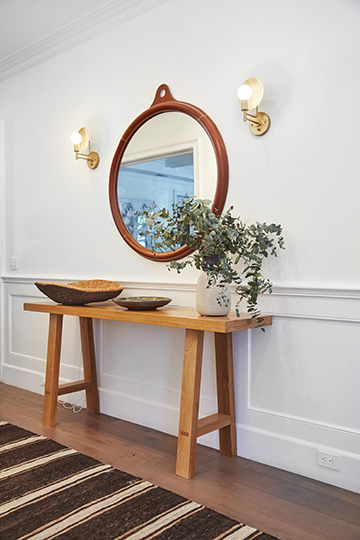 WHY WAS IT IMPORTANT FOR YOU TO MAKE YOUR HOME INTELLIGENT?
I have always been a big proponent of smart home, but really wanted to approach it less from the "high tech" angle and more from the "how will these products make a difference in my family's life?" angle. I was always frustrated about not being able to let people in if I wasn't home, like a dog walker, or a friend dropping something off. Having a smart lock and video doorbell at my front door really solved a huge problem for me. And I always tell people, "Solve problems with technology—that's going to be the tech that you're most likely to invest the time and money in, keep updated, and be excited about." Most importantly, I feel that we've accomplished a lot of lifestyle upgrades without taking anything away from the relaxed vibe that we created with the design.
WHAT DOES "SMART HOME" MEAN TO YOU?
Smart home is terminology that is evolving. People used to think that it was just about being able to remotely control parts of your house from a device, or a tricked-out home theater, but people are starting to understand now that it's "cool" only to a point. What you really want is a home that
rises up to meet and support you no matter
what you're doing. Convenience, safety, simplicity, or just for fun… these are the types of features people are really looking for when they're making home technology purchases.
---

FOR MORE SMART HOME STORIES LIKE THIS, GET YOUR FREE DOWNLOAD OF SMART HOME MAGAZINE
---
WHAT ARE THE SPECIFIC TYPES OF PRODUCTS DO YOU SUGGEST TO HOMEOWNERS?
The smart home stuff that I'm constantly sharing with people that I feel are the "gateway" into a bigger system are thermostats and keyless locks. Giving people the ability to have remote access to their house so they can let people in when they're not home—a relative visiting from out of town, a housekeeper, or even kids so they don't have to carry a key. And the thermostat, to be able to control how much energy you're using or warm up the house when you land at the airport so it's a perfect temperature when you get home. I think all of those things are exciting to people and a way to crack open the door to a robust system.
SPEAKING OF A MORE ROBUST SYSTEM, WHY DID YOU DECIDE TO GO WITH CONTROL4?
Control4 really completes the picture. You can have a lot of isolated systems in the house that you can control remotely, and they can all add a level of convenience, fun, and safety to your life. But then, when you put Control4 on top of everything, it truly integrates it all. It's streamlined by having one app that controls your entire house and different systems can act in "concert"—the lights, music, televisions, thermostats, locks, cameras—all creating different scenes and provide a one-touch opportunity to do a lot of different things in their house,
personalized to their individual family
.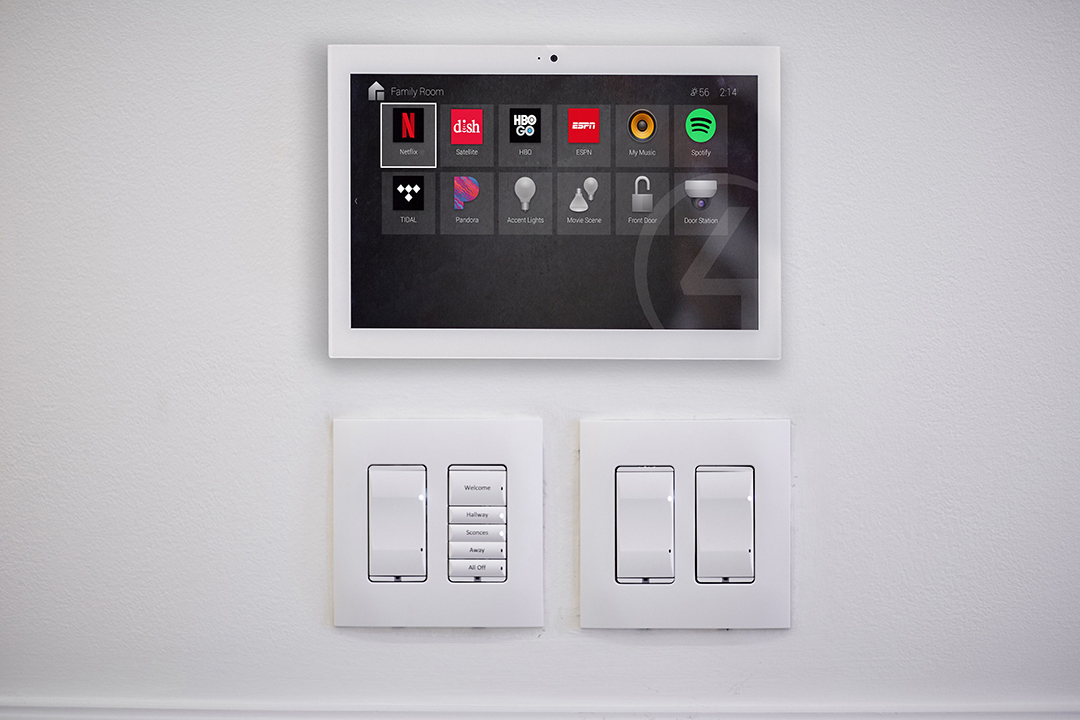 BEING THAT YOU'RE A SMART HOME EXPERT YOURSELF, WHY DID YOU DECIDE TO HIRE A SMART HOME PROFESSIONAL?
What many homeowners are finding is that installing and managing a bunch of smart home devices can be time consuming and complicated. And then you're left with products that don't really "talk" with each other. I found the smart home professional as important as my designer, because I really wanted everything to work seamlessly together. As with anything, a little planning and knowledge goes a long way, and there were lots of things I "didn't know that I didn't know."
Our smart home professional, Malibu Wired
, was able to program our system to really thread into our day-to-day lives, and gave me lots of different ideas about things that have become one-touch conveniences we didn't even know we needed. Now all of the devices around my house truly serve a purpose together to serve my family's needs, and my teenagers and husband are using the smart home features more than ever before.
I KNOW SECURITY WAS ONE OF THE BIGGEST SELLING POINTS FOR YOU. WHAT ARE THE IMPORTANT THINGS YOU'VE HAD INTEGRATED TO HELP PROVIDE PEACE OF MIND IN YOUR LIFE?
When you have kids, you definitely want to have eyes on the house at all times. Knowing that I can monitor whether the doors are locked, if the alarm is on, if the garage door is down, and the ability to peek in on things with some internal and external cameras lets me know everyone is safe and sound when I'm traveling. Oh, and the doorbell video camera is great because it will ring the inside touch screens and our phones. If it's someone we know—like someone with a delivery or a service worker—I can remotely let them in from anywhere I am and lock the house back up as they leave.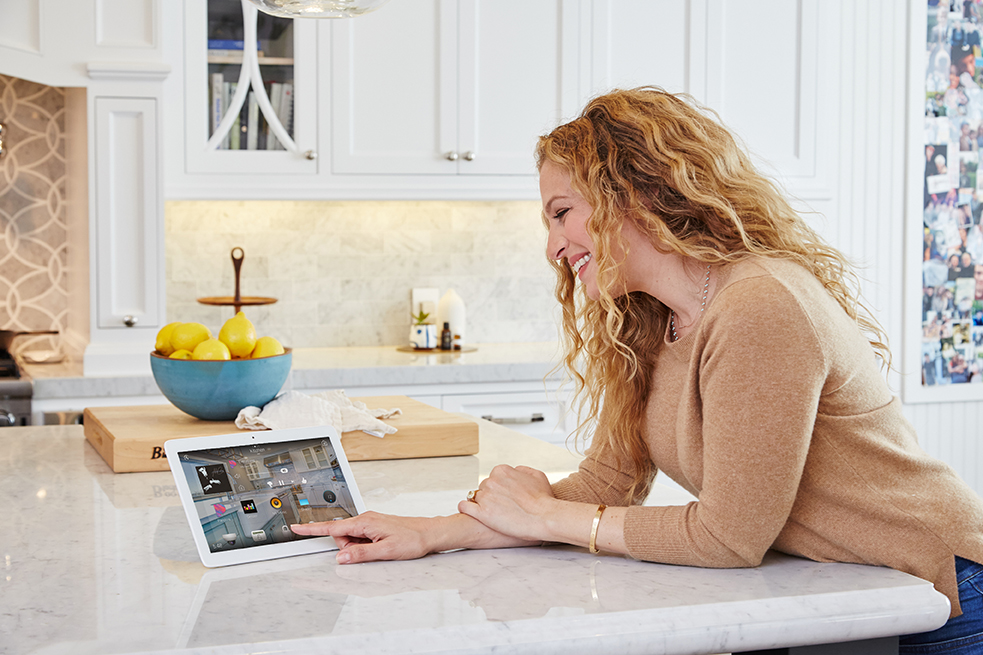 WHAT IS ONE OF THE "FUN" FEATURES INCORPORATED INTO YOUR HOME?
In our kitchen—where we spend a lot of time—each member of the family has a button on the wall that cues up their personalized, curated Spotify playlist. At any point, myself, my husband, or either of the kids can turn on our own music to play through the kitchen and downstairs living spaces. That's probably everyone's favorite feature.
Another thing I really love is that my house will automatically go to sleep about a half an hour after sunset. The shades will lower, the lights will shift—some turning off, some turning on, and some dimming. It's a nice visual cue that the day is over and it's time to wind down.
ANYTHING ELSE YOU WANT OUR READERS TO TAKE AWAY FROM OUR TECH CHAT?
Look for the little solutions that will really delight you and embolden you to experiment further. Once you start, it's so fun to keep going and add new things to your system. For anyone at any budget, there is a smart home solution for you that will make your life better and simpler at home.
INTERESTED IN A SMART HOME OF YOUR OWN?
DROP YOUR NAME AND WE'LL BE IN TOUCH.
We take your privacy seriously and we promise we won't spam you; please see our privacy policy for details. By submitting your information, you are confirming that you are 18 years of age or older.
Thank you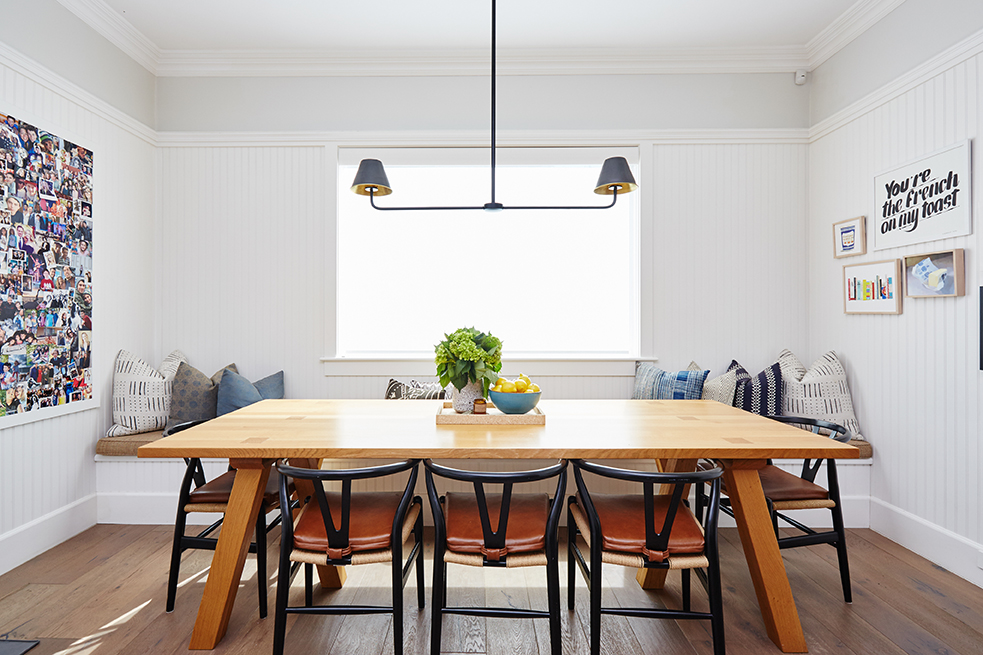 Category
SMART HOME STORIES