LIVED-IN LUXURY: CREATING A HOME THAT REFLECTS THE PEOPLE WHO LIVE IN IT
July 10, 2019
THERE IS A DELICATE ART TO DESIGNING A TRULY PERSONALIZED DWELLING. BUT IN TAKING A FEW RISKS AND ENJOYING THE PROCESS, IT'S POSSIBLE TO CREATE A BEAUTIFUL, MEANINGFUL HOME THAT TELLS THE STORY OF ITS OWNERS.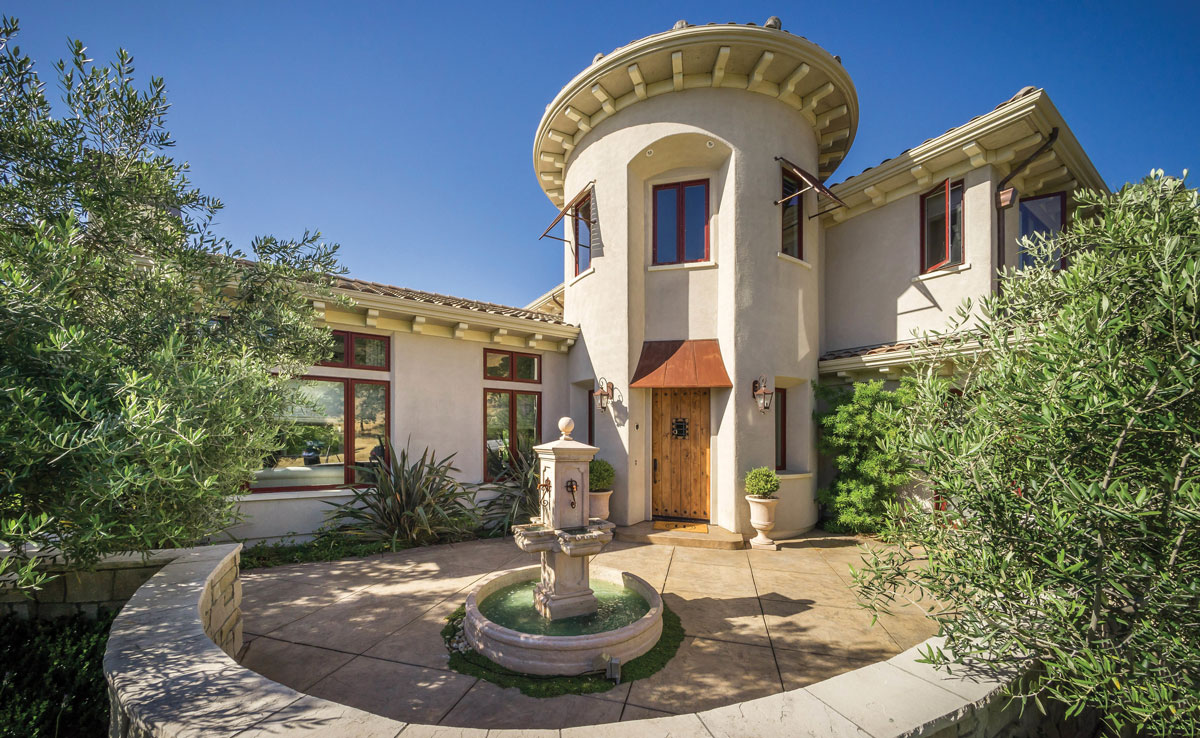 Nestled in sunny Napa Valley, a part of the country renowned for its lush wine vineyards, the sleek exterior of Adam and Tamera Housley's home evokes a lavish, Tuscan manor. The interior, however, is sleek in a much more modern sense. A smart home system from Control4 is at the helm, allowing the pair complete control of everything, from the media they stream and room-level climate control to home security and lighting— and beyond.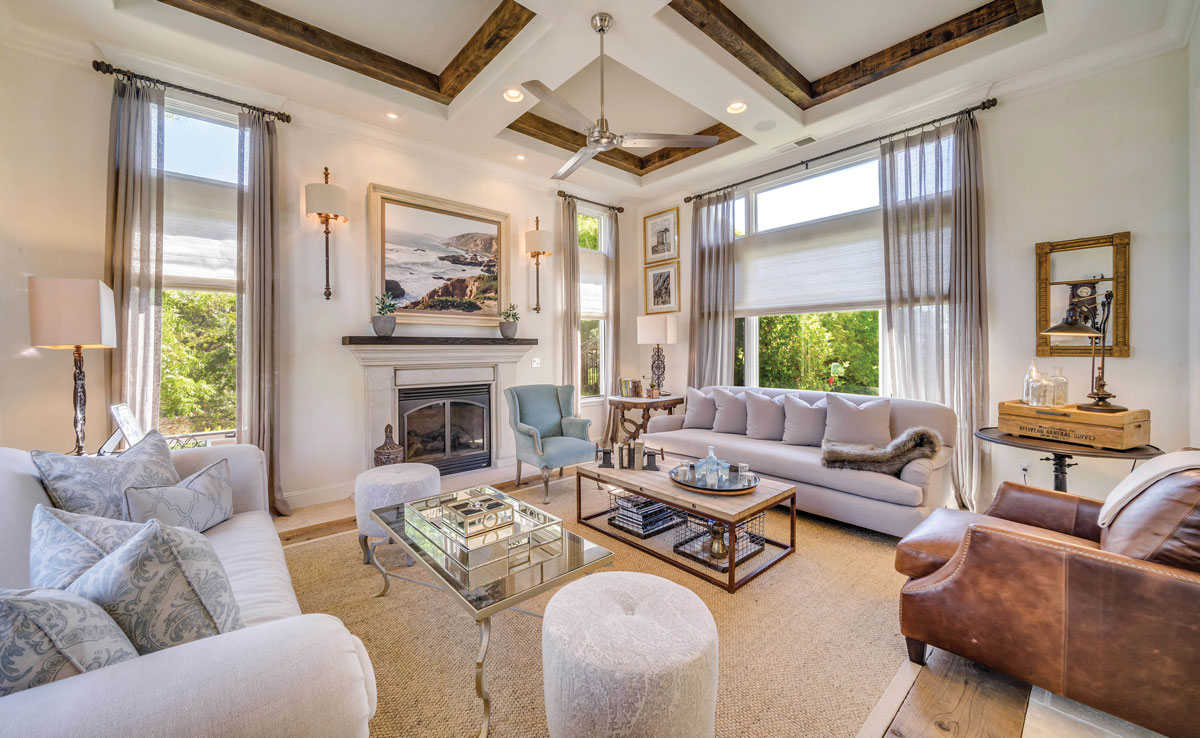 The Napa house is a home away from home for them—quite literally. It is a place of refuge from the celerity of their main Los Angeles residence. I sat down with the Housleys to learn more about this distinguished and wildly intelligent property. When the couple first acquired the property in 2011, Tamera led the renovation and design process. "I wanted to create something sophisticated and elegant," says Tamera, "but the most important thing for me to feel in a home is warmth." Adam admitted that, while Tamera's design and aesthetic were strong, the tech functionality and confusing hardware setups were detracting from what could potentially be an added layer of relaxation and convenience. "It had the comfortable aspect and the inside-outside atmosphere.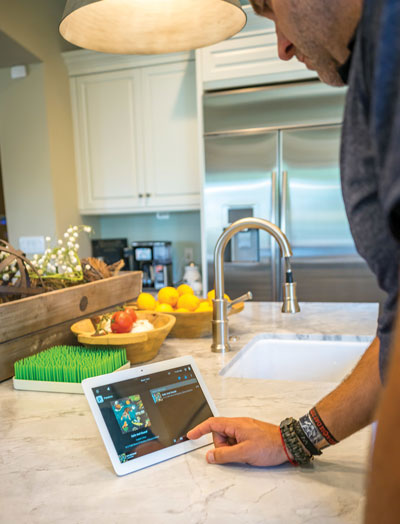 But we didn't have the comfort when it came to everyday, common things," he says. "For example, I couldn't play music playlists or stations in the rooms." And for Adam, who is passionate about music and loves to entertain family and friends, this was a must-have. Adam and Tamera had their Los Angeles home outfitted with Control4 Smart Home technology from the team at Malibu Wired a few years back. So, it was a natural decision to appoint Malibu Wired once again to replicate that familiarity and ease of use into their remodeled Napa pad. Adam went on to elaborate on the difficulties the family had navigating their television setup, prior to having their new Control4 system installed. "We had two TVs in the house at that time, and one of them had four remotes. The other had three remotes. It was cumbersome. Thanks to Malibu Wired and Control4, we were able to consolidate them all into one. Now, we can run both televisions easily." He explains that their toddler-aged kids— Aden and Ariah—can even run the televisions. "It's just…simple. Anyone can do it." "I can run the televisions!" Tamera interjected. "It was so overwhelming for me. When Adam would leave for work, I was stuck with the TV and all of these remotes. I would have to call him and say 'Adam! How do you turn on the TV?'" Control4 offers the Housley family the ability to enjoy all of their home media through a consolidated platform
—
a Smart Home OS. Its comprehensive, easy-to-use functionality lets the pair focus on how they truly use their space, maximizing its lived-in potential.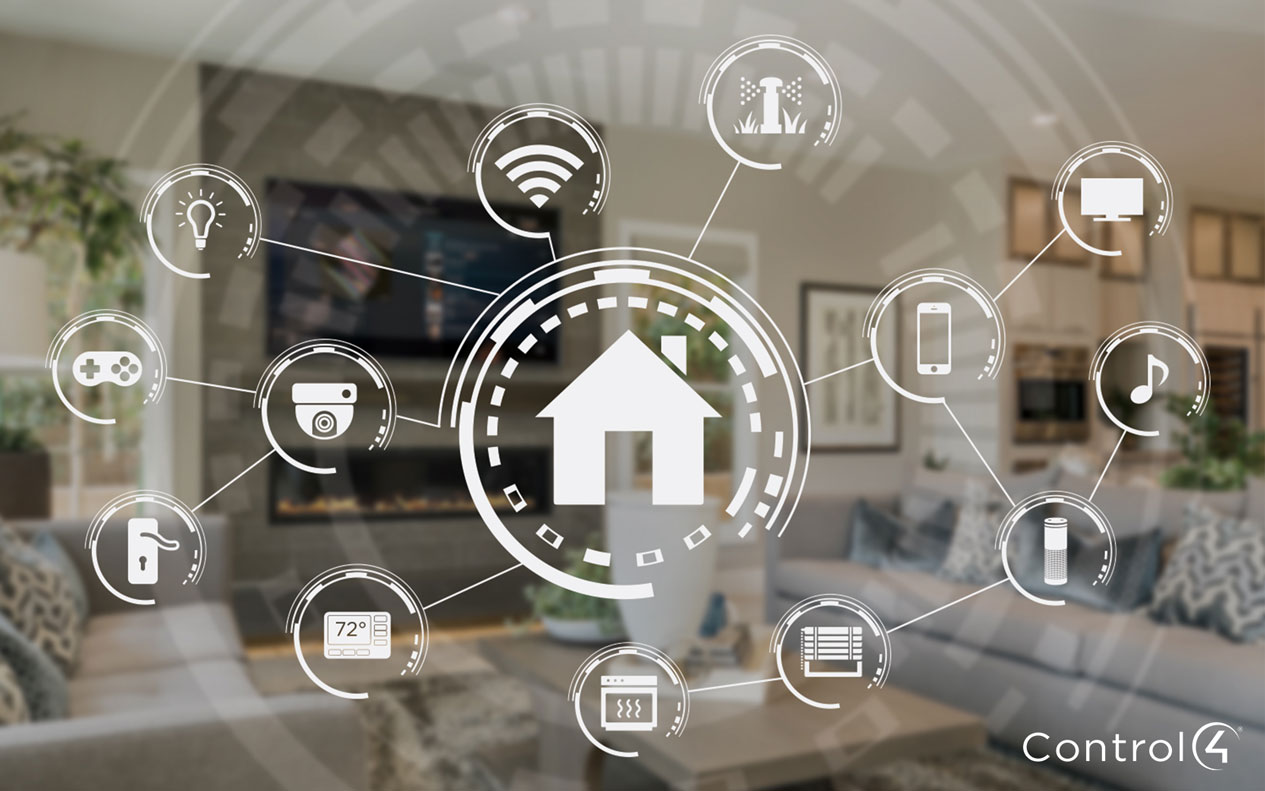 Adam, a tech professional, is very conscious of the home automation market. He's seen the Control4 Smart Home OS evolve over the years and offered his insights into what the best new features are. "The best advancement," Adam said, "is the fact that you can walk around the house with your cell phone and put music on in any room that you're in—you can stream it right from where you're standing. It used to be that your phone needed to be near the actual unit to stream anything. Now I can be anywhere in the house and it's just easily picked up. It's just a little upgrade that they did, and I love it." Guests are often impressed by the home's intelligence, as its intuitive operation enables people of all ages to navigate with ease. "There are a lot of people who love the idea," Adam said. "My dad called me the other day and he says, 'Adam, you know, your mom and I were noticing [the Control4 interface] and just how easy it is to use. You can do a lot of stuff with it.'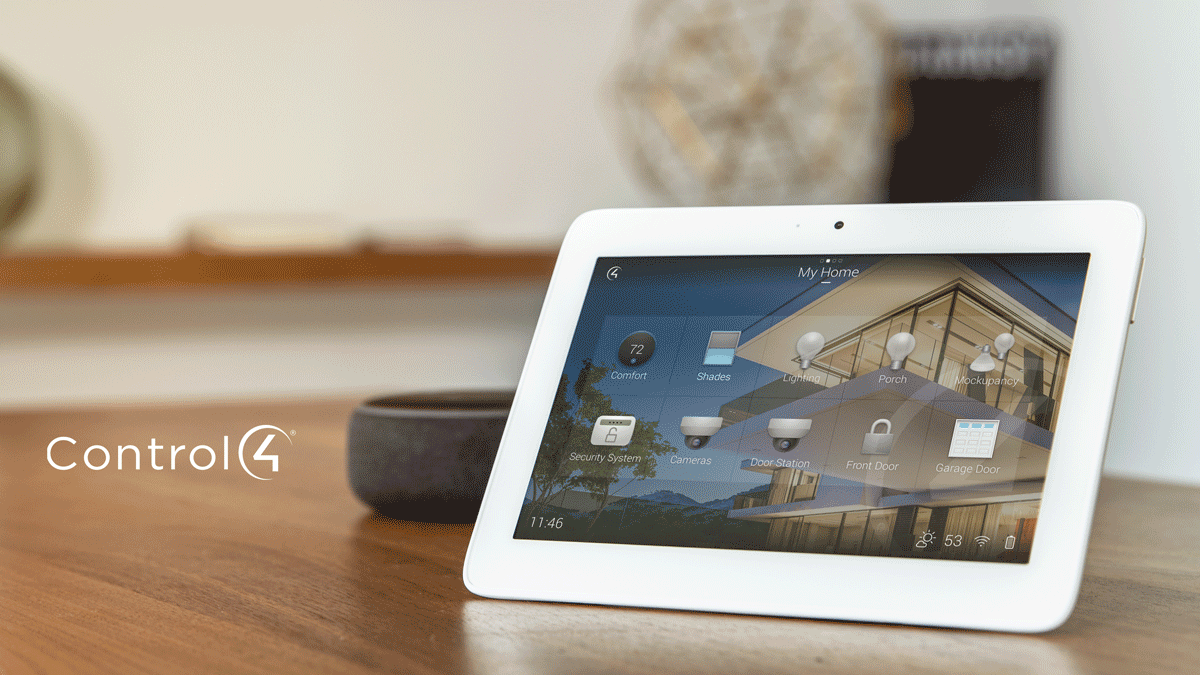 The funny thing is, my dad can't turn on the TV most of the time but now they're looking into getting Control4. And they're 70-something!" Adam's parents weren't the only guests persuaded to try the system out for themselves, either. "My neighbors have it next door," Adam said. "They love it. People see it and realize that the system actually works and it's not crazy to understand. My five-year-old runs it better than my wife does, and my wife has no problem with it. That's what I think is the biggest compliment to Control4: that it always works, and it's easy to understand."
The couple travels frequently throughout the year, and Adam spoke about how Control4 gives them peace of mind when they are away from home for extended stretches of time. "What's so great is that besides the fact that it flows throughout the house and I can control my music and TVs, it's also nice to be able to check in on the house. Wherever we happen to be, whether it's for work or play, I know that I can make sure that the thermostats are set where they need to be, that the lights are off, that the house is locked, and that there are no TVs left on." Ultimately, what this smart home proves is that effectively designed home automation systems minimize the tedium of daily life, let us focus more on our friends and family, and help keep us at ease. "A smart home just makes life simpler," says Tamera. "And I think there is beauty in simplicity. Especially being a mom. Having two young children can be very hectic. So anything that's going to minimize the unnecessary stress or extra stress in your life…that's always welcomed." ■

Want more information about Control4?
We take your privacy seriously and we promise we won't spam you; please see our privacy policy for details. By submitting your information, you are confirming that you are 18 years of age or older.
Thank you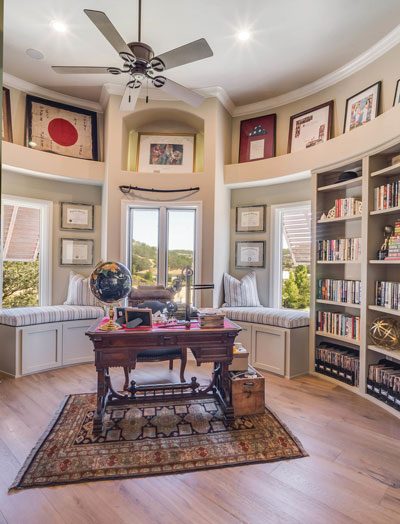 SMART HOME STORIES