​What is a Smart Home OS?
By
Jamie Corpuz
| Posted May 23, 2019
SMART HOME TECH IS CHANGING THE WAY WE LIVE
The benefits of technology in the home are virtually endless, and the rapid adoption of smart home tech proves that customers are in love! From waking up, to cooking, and answering the door, activities at home are so much more fun and convenient with smart home tech. Just think of the things we can do today with smart home gadgets:
We can monitor home security systems from across town when we're stuck at the office.

​

We get push notifications and video when visitors approach our front door, and we can communicate with them without even opening the door.

​

We can control lights all around our home with a simple voice command.
But when these smart devices are managed by different apps and are not unified by a powerful smart home OS, they can become tedious to manage. And, sometimes, the smart devices that you bought to make your home more convenient turn out to be a little less straightforward than you'd originally thought.
IT'S ALL JUST SMART STUFF WITHOUT A SMART HOME OS
Take Smart Lighting, for example. If your phone isn't handy and your kids are screaming too loudly for Alexa to hear you, it's nice to know you can count on your old-fashioned light switch— but if you have a
DIY
smart lighting solution, you know that switching those lights on will disrupt the smart connection between your lights and mobile phone and mess up your default settings.
Don't get me wrong!
Most smart home tech is worth the hassle, but once you have a half dozen kinds of devices in your home, troubleshooting issues and getting multiple devices from different brands to work together can become a part-time job. You end up telling yourself, "There's got to be a better way!"
USING A SMART HOME OS TAKES YOUR HOME TO THE NEXT LEVEL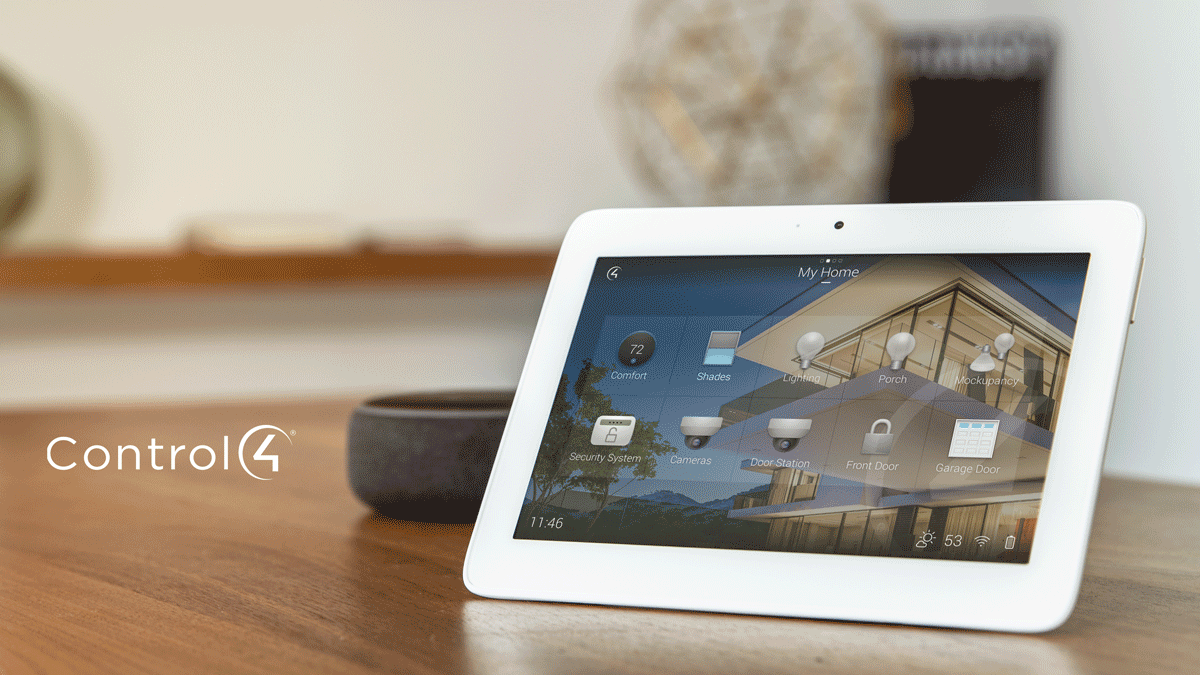 A smart home operating system, like
Control4 Smart Home OS 3
, is designed to unify hundreds of connected devices across the home and control them all from a single platform that gives homeowners the control and personalization you want while also offering concierge-style
professional support
when needed.
Phew!
I know— there was a lot of information in that one sentence, but in a nutshell, that's what a comprehensive smart home OS does. So let's break it down, point by point.
1) A smart home OS unifies every device in your home
A smart home OS creates
a truly intelligent home
by supporting and controlling products across all categories of electronics, appliances, and systems in your home (or at least most of them). For example, the Control4 product line includes:
Smart Lighting

security cameras

a video door station

a smart thermostat

universal remotes

multi-room music and video

home theater audio and control
All of these devices are then unified and orchestrated by the
Control4 Smart Home OS
—and it's not just for Control4 products. A great smart home OS  embraces choice because every home is a mix of products from a variety of companies. That's why the Control4 Smart Home OS is compatible with over 13,500 third-party products like smart sprinkler systems, pool controls, smart locks, and more.
A great smart home OS  embraces choice, because every home is a mix of products from a variety of companies.
So what does the unification of all these devices look like? Let's say most nights, you and your family sit down for dinner. You tap "Dinner Time" on your Control4 keypad in the kitchen, and the window shades roll down, the upstairs bedroom lights flash twice to let your family know dinner is ready, your favorite playlist comes on, and your smart pet-feeder gives the family dog his dinner so he's not begging under the table for scraps. Then imagine that after dinner, you move to the living room, fall asleep on the couch, and forget to lock up. Well, you don't have to worry, because at precisely 10 p.m., your front and back doors lock, the security system arms, the downstairs lights dim, and all the entertainment in the house turns off. Oh, and if it happens to be a Wednesday, your outdoor sprinklers turn on and water your lawn. All this is possible, without the headaches, thanks to a powerful smart home OS.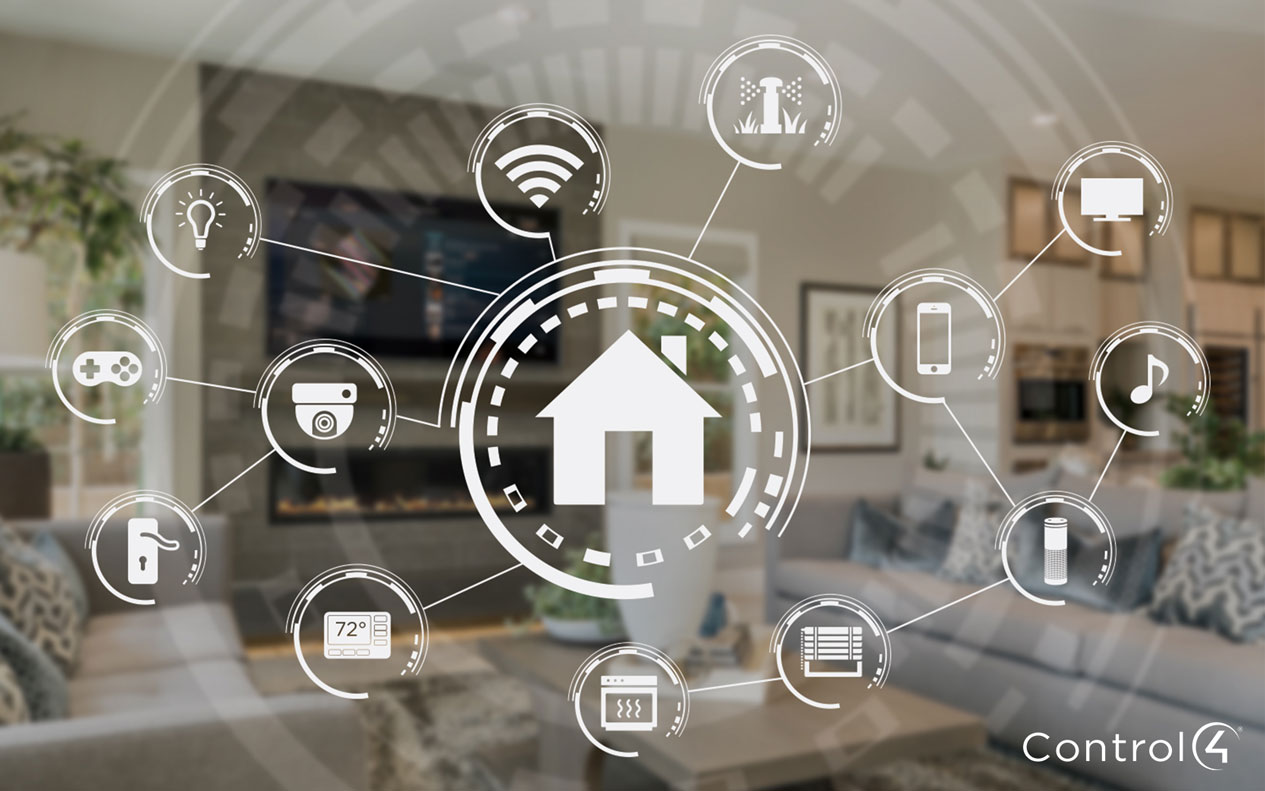 2) A smart home OS is simple and personalized in meaningful ways
A powerful smart home OS is designed so you can personalize your experience and elevate what's most important to you, so that the controls you use most are front and center.
Control Smart Home OS 3
gives you control over how your interface is organized. Intuitively designed, the Control4 Smart Home OS lets you favorite rooms and scenes, and arrange devices as you like, so that you can quickly access the controls and features that are most important to you.
For example, a Master Bedroom dashboard might typically have a Wake Up scene that opens the window shades and plays your favorite music at a specific time every morning, but it could also show controls and at-a-glance statuses for your home security system and door locks so that you can make sure your home is secure from the comfort of your bed. It's little things like this that make having a customized smart home so meaningful.
Here are a few other meaningful interactions that a comprehensive
smart home OS
can give you:
Your kids walk home from school while you're still at work. When they get home, you get a notification, and you can view them on your security camera using your smartphone. The front door automatically locks behind them.
You're leaving on an extended vacation, but there have been burglaries reported in your neighborhood. You can set the lights, speakers, and TVs in your home to mimic your usual routines, making your home appear occupied—all the while getting notifications if movement is detected by your motion detectors or security cameras.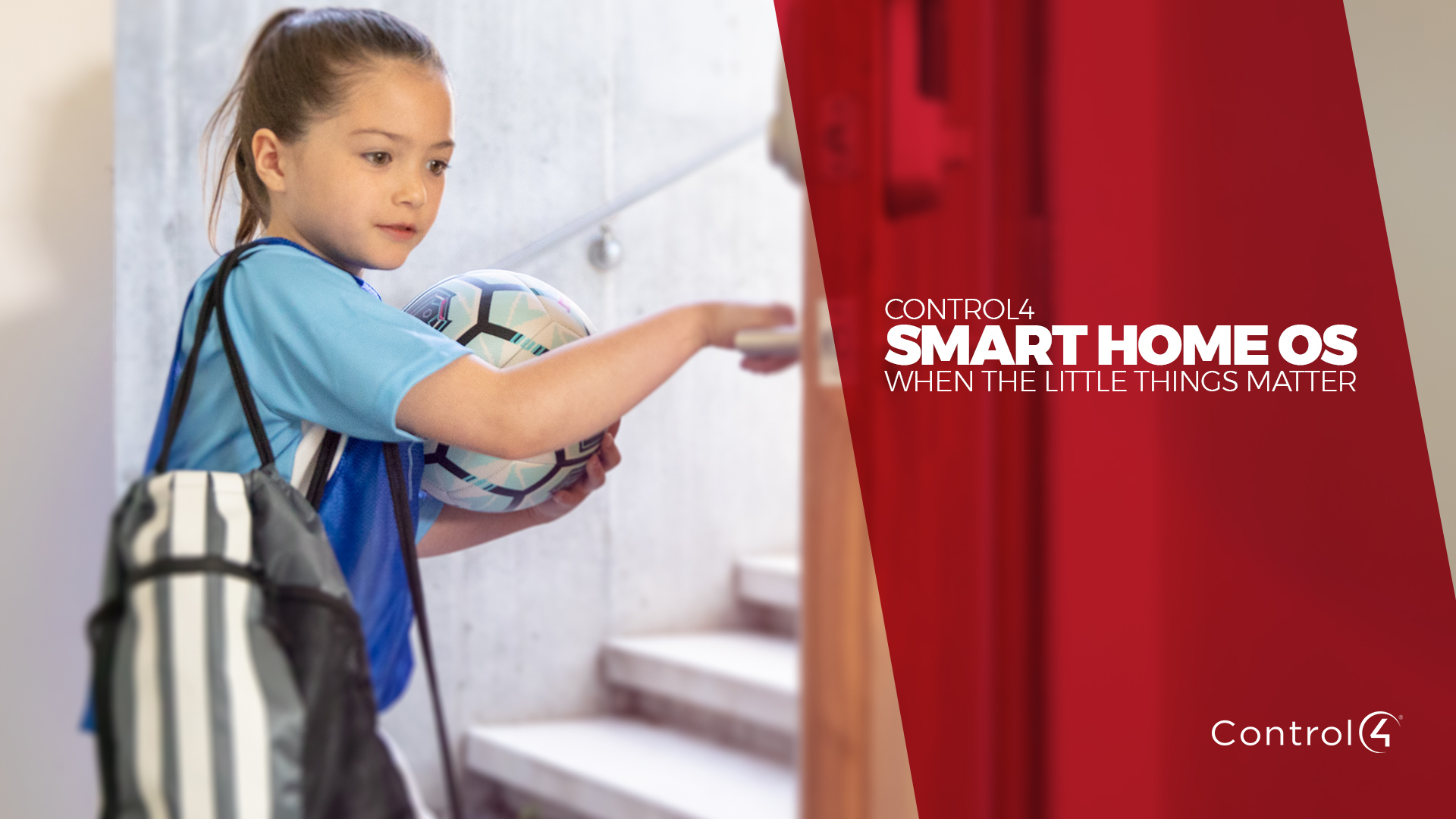 3) A smart home OS gives you more than one option to interface and control
While a true smart home OS lets you replace multiple apps with just one that gives you complete control of your entire home, it also provides alternative ways to interact with your home. While it may feel like we're always on our smartphones, there will inevitably be times where it is the least convenient option. Whether it's voice control, a universal remote, or in-wall tablets and keypads, Control4 gives you a variety of ways to command your home.
Imagine coming home with groceries. Your arms are full and your phone is in your back pocket. Use your elbow to press the "Home" button on the keypad by the door, then watch as the lights come on and your preferred news channel comes on the TV.
You're watching TV when a notification tells you there is motion in the driveway by your car. With the click of a button on your universal remote, you can view the security camera footage on your TV from the comfort and safety of your couch.
The doorbell rings. Your guests are here, and you forgot to leave the door unlocked, but you're hands are covered in hamburger meat. Tell your voice assistant "It's Party Time," and the front door unlocks, while a special lighting scene and a music preset create a party atmosphere.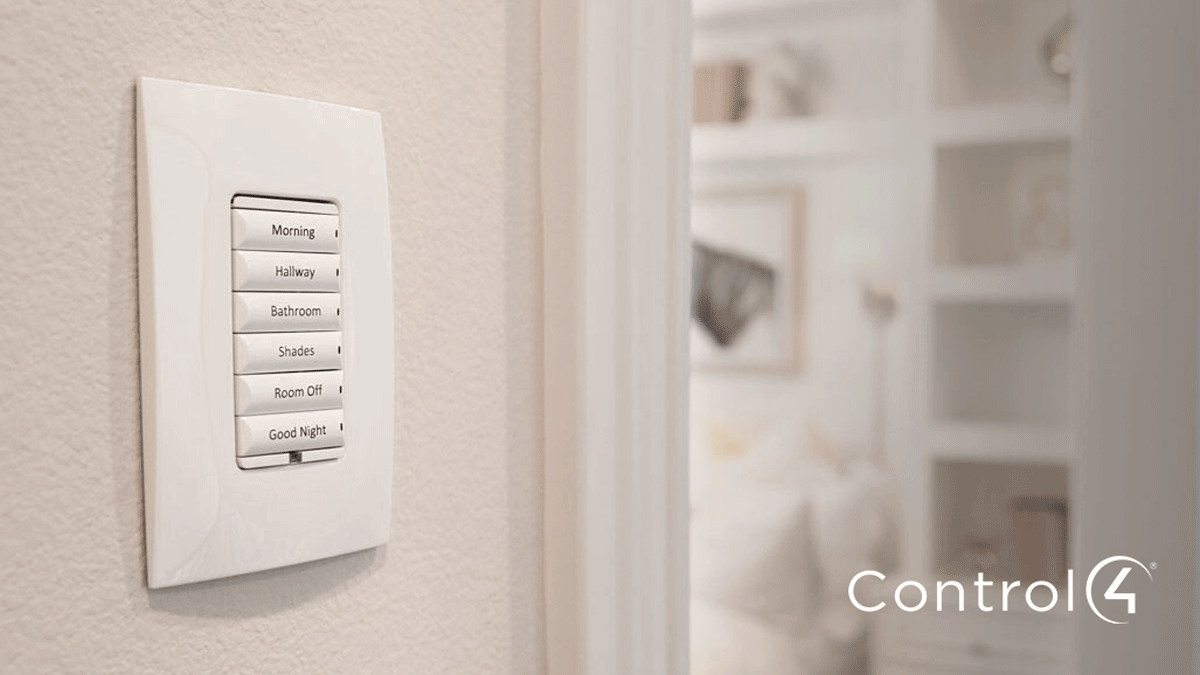 4) A smart home OS is initially configured by a professional, who offers concierge tech support when you need it
Much like electricity, plumbing, or heating and cooling, a truly intelligent home is not a DIY project. For a smart home to be comprehensive, reliable, and robust, its OS will require a rock-solid network and proper configuration and installation.
Control4 Smart Home Professionals
are trained and experienced when it comes to designing electronic ecosystems. They'll work with you to create a smart home that meets your needs and fits within your budget, and they'll make sure the tech infrastructure of your smart home is dependable and future-proof—meaning that they'll make sure your network and hardware can handle more devices, should you decide to expand in the future.
Once your home is installed and the core programming is finished, your Smart Home Professional will teach you how to manage and personalize your smart home OS and ensure you know how to adjust presets and create scenes. If ever you need tech support or decide you want to add or remove devices, your Smart Home Professional can provide concierge-style tech support and service.
---
We take your privacy seriously and we promise we won't spam you; please see our privacy policy for details. By submitting your information, you are confirming that you are 18 years of age or older.
Thank you
Category
PERSONALIZED SMART HOME