How Louie Delaware and the Living In Place Institute is Bettering the Home
By
Danielle Karr
| Posted December 5, 2018
If you're an interior designer, builder, or architect wondering how you can elevate your design strategy process, look no further than
Louie Delaware
and the
Living In Place Institute
. Louie is the co-founder of the Denver-based Living In Place Institute, which focuses on helping professionals learn what is necessary to make their clients' homes accessible, comfortable, and safe. Interior designers anywhere can become a Certified Living In Place Professional™ (CLIPP) through his Living In Place Institute accredited program, which is officially endorsed by the National Kitchen & Bath Association (NKBA). Louie has been awarded many different patents and received the prestigious international R&D 100 award for Advanced Technologies. Published in USA Today, he is a sought-after safety expert for TV news and radio programs, along with many newspapers where he is known as The Home Safety Guru. Louie took some time to tell us about his background and career switch, why Living In Place designs should be the new standard for any build or remodel project, and how smart technology can help empower people with injuries or disabilities to better live in their homes.
How did you get to where you are today in your career?
I got my degree in mechanical engineering and worked in the medical device field for 25 years. My last project as an R&D engineer was for minimally-invasive hip and knee replacement surgery. This was done using image-guided surgical tools to place hip and knee implants much more accurately, thus making the recovery so much better. When I finally needed a change of scenery, I switched careers from mechanical engineering to general contracting. It seems like an odd jump at first, I know, but my mechanical engineering background had taught me how to understand the nuances of contracting. I definitely had to go through the school of hard knocks a little at first, but I partnered with talented people and was able to successfully make the career shift. I started with kitchen and bath contracting and then moved into a focus on childproofing. I would go into a home, look at the hazards that were present for children, and then give my recommendations to parents for making it a safer environment. I even wrote a book about childproofing the home! I realized after that book that there were other areas of safety I could write how-to content for, with one of those areas these being for seniors. I approached Erik Listou about creating the Living In Place Institute with me and making a certification program with educational content. That really took off, and that leads to where I am today; now the Living In Place Institute is working with large groups like the NKBA, the American Occupational Therapy Association (AOTA), and others—making homes accessible and safe for everyone.
Could you explain the Living In Place concept?
The goal of the Living in Place Institute is to make sure that all homes are accessible, comfortable, and safe. This is done through home planning, building, and designing that takes potential occupant needs into consideration. Everyone has someone they know who needs some kind of assistance in the home, whether that is due to a disability, injury, or age, and a home that isn't built or designed right can make living in the home a challenge. One of my main goals is to show architects and designers that they can make a difference for these people through their own work, and that is why we created educational content and a certification program to help teach professionals about the role they play in making a home livable for anyone.
How do you see smart home technology helping this cause?
Technology like a
connected doorbell camera
,
voice control
, or
automated doors
or windows can offer someone with an injury or disability a more independent life. Being able to get automated assistance in the home, such as being able to turn on an oven or adjust the water heater temperature with voice control or mobile control, enables people to stay in their home who maybe wouldn't otherwise be able to live on their own. Technology allows them to access their home using voice or mobile control, showing them things like when someone is at the door, if someone has entered or left the home, or what appliances are currently on or off. You can even create presets to turn things on and off in the home after a certain period of time so nothing gets forgotten or left running. They can also access their home through an app to do things like open or close the garage door,
raise or lower the blinds
,
adjust the indoor air temperature
, or monitor the stove. For people with injuries or disabilities, this is about empowering them to live their best life. It is also a helpful tool for the family of the individual or their caregivers because it provides
mobile access to the home and updates
that can help them better care for the individual. It is true that technology can sometimes be finicky, and so something else we have to evaluate at the Living In Place Institute is whether or not someone is going to get the support they need with the technology. We prefer home automation that is
professionally installed
and comes with an expert that the individual can reach out to with any needs they may have.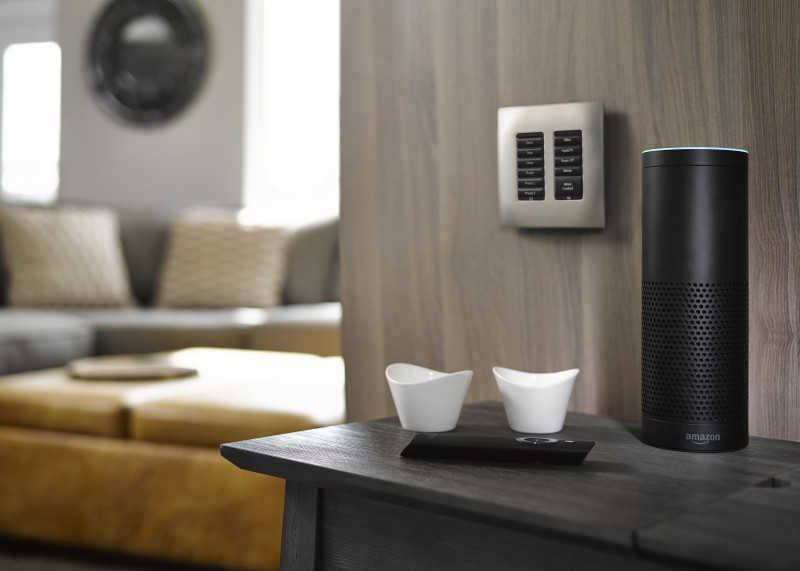 Must style or fashion be sacrificed for accessibility?
Absolutely not! An accessible environment doesn't have to feel sterile—successful Living in Place designs will feel very natural and like home. It will just require a little bit more planning and design work, and that is why incorporating these things into a new build or a remodel is the best time to create that functional yet beautiful space. In our certification program, our main focus is on teaching people how to think through these challenges in the home and how to design solutions that make a home both elegant and easy to use.
Where does your passion for Living In Place home design come from?
A lot of my passion comes from my elderly parents and my grandparents. My grandmother passed away in her 50s, but my grandpa lived well into his 90s. He was a WWII pilot and had lost a lot of his hearing from his time flying airplanes. He had become pretty adept at lip reading, but he had to make adjustments in order to live in his home. He had to change all the audio in his home to have a high volume option—it was a necessity for him to have a very loud doorbell, very loud phone, very loud TV, etc. in order to stay in his home. I actually lived with him for two years, and that gave me a good insight into what it is like for him to live with that disability. More recently, I've seen the challenges my aging parents face, difficulties my childproofing clients have with children on the autism spectrum, and the struggles that other types of disabilities or injuries create in the home. For example, a friend of my son broke his their pelvis skiing. Suddenly he and his family were faced with challenges in a traditional home during the healing process, like getting up the stairs, to the bathroom, etc., that an accessible home alleviates.
How can a professional become Living In Place certified?
Our program is called the
Certified Living in Place Professional
, or CLIPP, and there are two options for learning: a live in-person course for two straight days or an online option that is a few hours a week over two weeks. Our training includes the history of Aging In Place and Living In Place, how to empathize with someone living with an injury or disability, universal design and why it is so important, the overall Living in Place design process and the services needed in a home, and how to create a strong Living In Place team (made of designers, integrators, builders, medical professionals, etc.) when building or remodeling a home. Once someone is certified, they are put into our database and have access to our network of professionals that are always looking for others who share their values about creating the best home environment possible.
_______________________________________________________
WANT TO LEARN MORE ABOUT HOW CONTROL4 FACILITATES BEAUTIFUL SMART HOME DESIGN?
CLICK HERE
.
BUILDING & DESIGN