Home Is The Way I Like It
October 24, 2012
Today's blog post is courtesy of Christi Nelson, Sr. Manager, Global Marketing & Events at Control4: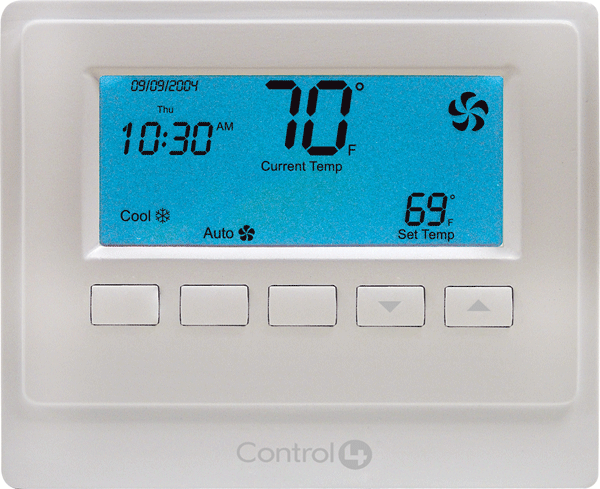 With the temps starting to get cooler in Salt Lake City, last weekend my family and I decided to head to Southern Utah to do some hiking and biking in the sunshine and warmth. I knew that the cold temps from fall would soon set in, I just didn't know it would be the weekend we were gone.
Packed and ready to go, on my way out of the house I selected "Vacation" from my three button keypad. Control4 does the rest. It has a preset to raise or lower the temp depending on the time of year. It does some cool things with our lights so the house doesn't appear to be vacant, locks the deadbolt on the front and side doors and turns on my security alarm system.
While we were enjoying the warm 85F/29C temps I didn't even think to look at the weather until we started the drive home. We were going home to the cold! The further north we went the colder it got. By the time we were an hour away from home the current outdoor temp was 43F/6C! I knew the house would be really chilly to go home too. Not a problem. Not with Control4.
I simply used my iPhone from the car. I had a 3G connection, so I could access Safari. I went to my.control4.com and logged into my house. I could see the internal temp of my house was 57F/14C, and the furnace was off. With a simple click I turned the furnace on, setting the temp to 68F/20C, and knew that we'd come home to a nice, warm house.
I love Control4 for that reason. My house is always just the way I like it.