Get a Smart-Home Expert in Your Corner: About Robin Fisher's Newfound Love for Home Automation
By
Danielle Karr
| Posted October 26, 2018
For more information on how to create smart, beautiful, livable design with Control4, click here.
A good interior designer suggests technology to their clients—a great interior designer understands the technology they are suggesting to their clients.
Robin R. Fisher
is the latter; she has always been a visionary when it comes to design, education, and sustainability, and now she is adding home automation to that list. When she was asked to attend the 2018
CEDIA Design Tour
, it was no surprise. Robin has always been a leader in the design industry. Based in Portland, Oregon, her passion and dedication to the industry has led Robin to dedicate much of her time to educating current and future designers. As an advocate of sustainable design, Robin has co-authored "Sustainable Design for the Kitchen and Bath Designer," a textbook which is an integral part of the Professional Resource Library for the NKBA. Since 2003, Robin has taught the cornerstone classes in kitchen and bath design at Portland Community College. She is a Certified Master Kitchen and Bath Designer (CMKBD) and Certified Aging in Place Specialist (CAPS). She is a speaker and educator with the National Kitchen and Bath Association, and her award-winning designs have been featured in multiple local, national trade and consumer magazines. In Robin's 30 plus years in the industry, she has been a founding partner of both a Portland design/build remodeling firm and an independent residential design firm. Her true love is designing kitchens and baths.
Robin connected with Control4 at the CEDIA Design Tour and was intrigued and impressed by the Control4 comprehensive smart-home system. After the tour, she met with
Evolved Home
, a local Control4 smart-home expert in her area, and so we decided to check in to ask her about her experience, thoughts, and current journey with home automation.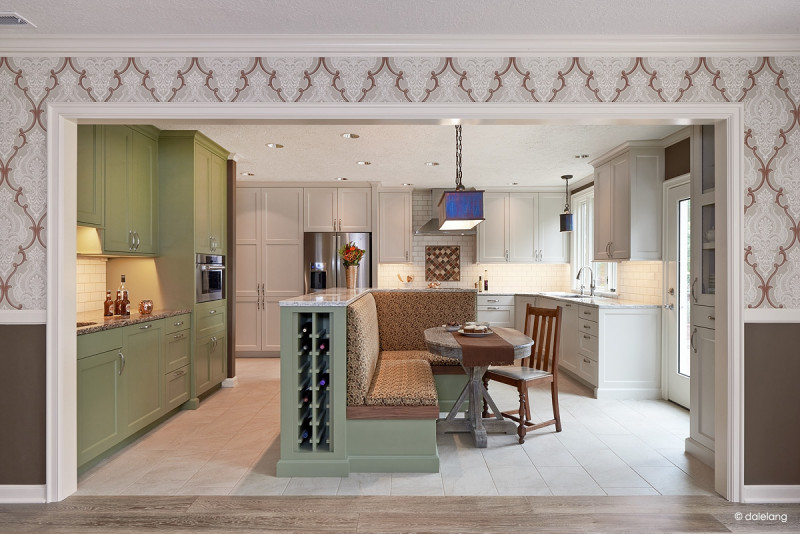 How did you get to where you are today in your career?
I got into design because my ex-husband was in construction and he kept telling me I was a natural and needed to be in the industry. At the time, I was an art history major, but I soon realized that wasn't the career path I wanted. So I switched from art history to architecture, but then I realized that I wanted to work with people in their homes, so I switched one more time to interior design. I focused on kitchen and bath because I wanted to work more on structures than furnishings, and that allowed me to create structures and spaces in the home. I've also been very involved in education and have been teaching a course in interior design at the local college for several years and even wrote a textbook on sustainability for the NKBA. I have this insatiable need to learn and am always looking for the next big thing, and that's what keeps me pushing myself and my career forward.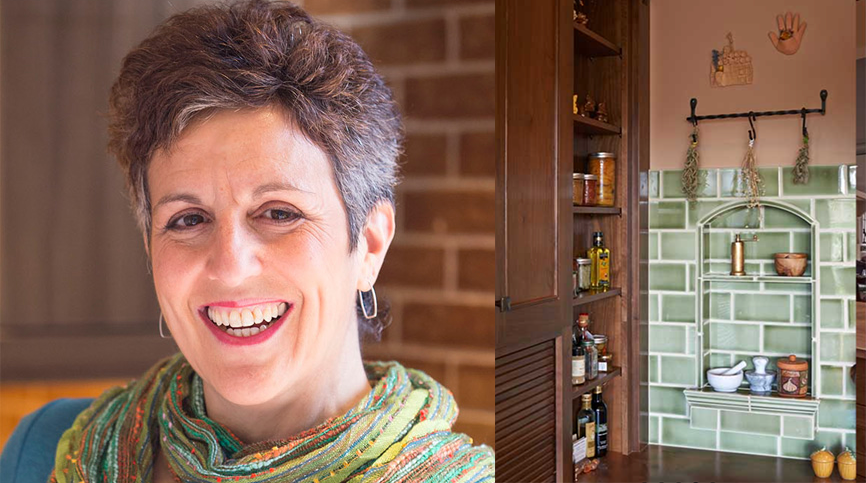 What stood out to you about your CEDIA Design Tour experience?
Looking at technology over the years I could often see how cool it is, but I always saw it as just a gadget. But now, after I attended the CEDIA Design Tour, I better understand the solutions and how they can really improve my clients' lives. At CEDIA I realized how technology could impact people's lives in a positive way. Before CEDIA, I could have easily told you why a steam oven or a bidet toilet seat would totally change your life, and now I feel like I have the same understanding and appreciation for technology. It can help my clients be healthier, it can save money, and it can help my clients better live in their home. After CEDIA, I reached out to my local Control4 smart-home expert, Mark at Evolved Home, because I wanted to get this automation in my house.
What was your experience with Evolved Home like?
After I called them and scheduled a time to meet, I went to the Evolved Home studio, and it was fun to be able to have them break things down to me. I met with Mark, and he was so respectful and took the time to explain things in a way that really helped me understand the possibilities of home automation. They were able to tell me that Control4 acts as a coordinator for all the smart technology in the home, allowing you to run all your connected products on one comprehensive home automation system. They helped me understand how to talk to my clients to find out how they want to live in their home and how technology can add to that experience. In addition to learning how to talk with clients about home automation, I also learned that in order to give my clients the best smart-home experience I need to bring my smart-home expert in early on in the design process. Bringing in the smart-home technology discussion to the design planning stage allows us to build out the system properly. Most people just buy one product after another after the designing is complete and the products don't talk with each other; however, if I get Control4 in there and plan early, we can get everything talking properly and functioning in a way that gives my clients a high-end, seamless experience they can build on. I'm not an expert in home automation, and so it's nice now to have a professional to rely on that knows. Evolved Home is now a team member for me--someone that I can bring in to my clients to dig deeper and find out what the client needs. They can take a look at the budget and plan things out for now and the future. Then we aren't wasting money, construction time, and have a plan to build on.
Are you putting any Control4 products in your home?
Yes! My goal is to turn the main floor of my house into a design showroom that I can use to help my clients experience the possibilities. I'm going to start with adding in a
front door experience
to my home, and then I'm going to do the rest of the home automation in stages based on my plans for renovation. It's great getting the game plan together now though, so I can be confident that what I'm doing now is something I can build on as I go. I want to have my clients walk into my studio and see how easy it is to be able to turn on the stereo or the TV and that they can get rid of what I call 'the coffee table full of apps.' I want to provide an intuitive learning opportunity for my clients and then connect them with my smart-home expert to talk about the different options they have for now as well as down the road. It is extremely important to help my clients realize that they aren't going to be at the mercy of technology; rather, they are going to be able to
achieve a lifestyle
that is easy and based around their needs and wants.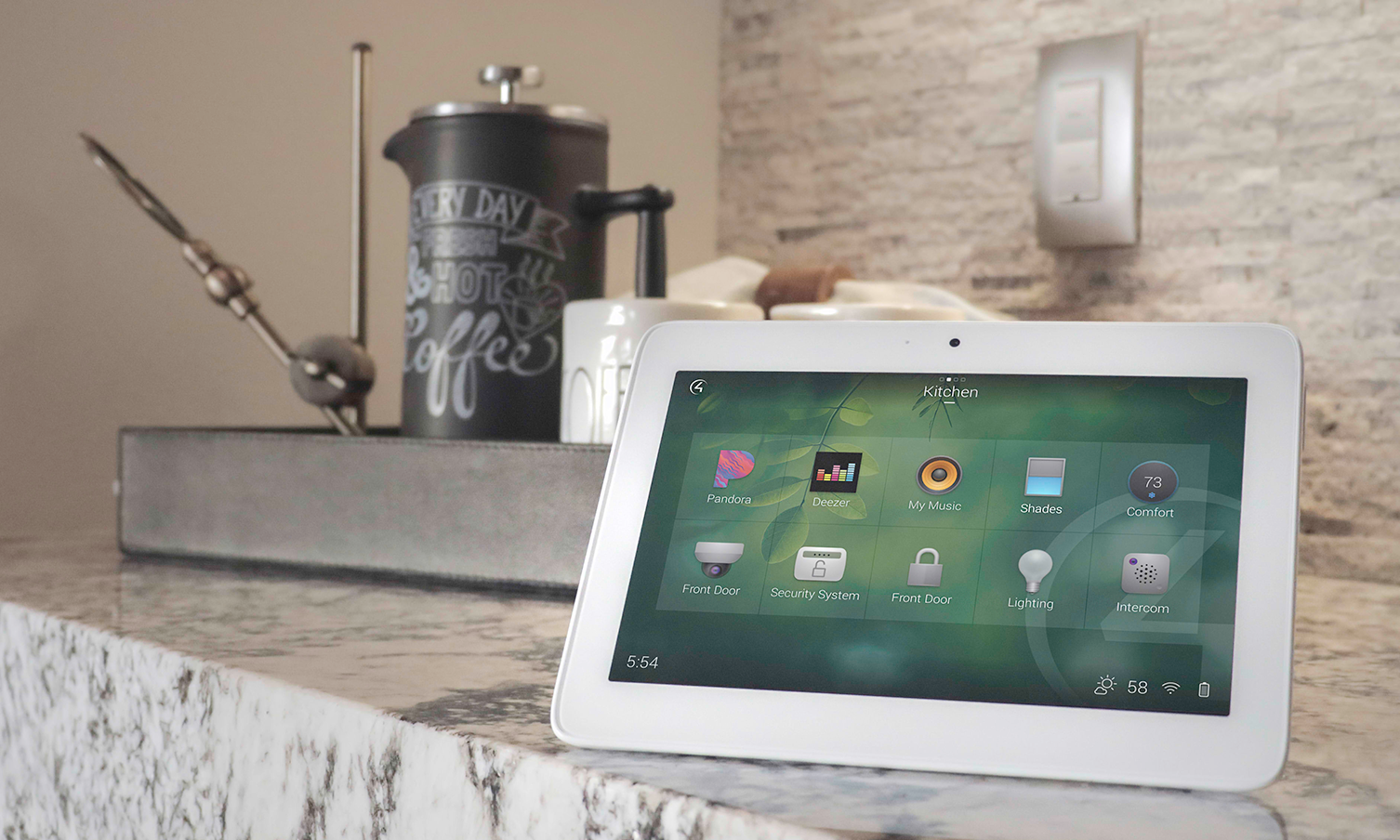 What would you tell other designers about your experience?
I would tell designers to reach out to someone in their area who is a local smart-home expert and have them walk them through their options and possibilities. Find someone you work well with and that you feel comfortable asking questions and have them look at some of your projects. They'll be able to get your gears going about how you can offer your clients a better experience. I really appreciated how Mark helped me see how all the solutions come into play and what everything could do. I feel like this is a new opportunity for me to offer solutions to my clients—this is no different than finding the right range or countertop or paint for my clients. It is like having a trusted appliance expert; get a smart-home expert in your arena so they can help your clients with their technology needs in a way that fits their budget. Most designers have this idea of the connected home is this huge, expensive one-time add-on, but it doesn't have to be. It can be added on in stages or only for certain rooms; it all depends on what your clients need, want, and have the budget for. A smart-home expert can help you plan. So get to know an expert in your area and, if you feel you can have a relationship with them, then they can work with your clients to get them thinking about how they are going to want to live in the home.
_______________________________________________________
WANT TO LEARN MORE ABOUT HOW CONTROL4 FACILITATES BEAUTIFUL SMART-HOME DESIGN?
CLICK HERE
.
Interested in living the smart life in a Control4 Smart Home?
Fill out the form below and we'll send you more information.
We take your privacy seriously and we promise we won't spam you; please see our privacy policy for details. By submitting your information, you are confirming that you are 18 years of age or older.
Thank you
Category
BUILDING & DESIGN