Call an Automation Expert: How Joel Dyck Shares His Passion for Technology
By
Danielle Karr
| Posted October 15, 2018
Our Control4 Smart Home experts have a passion for technology and enhancing day-to-day living, as you'd quickly find out after just a few minutes talking to Joel Dyck with
Premier Smart Homes
in Ontario, Canada. Joel has been in the technology industry for a long time, and his talent and knowledge for home automation spans beyond his technical knowledge; Joel understands the importance of education and always makes sure his clients feel comfortable and confident with their new home systems. We asked this smart-home expert about his passion for technology, how he approaches the customer experience side of home automation, and what a designer or customer should do if they are looking to learn more about the (almost) endless possibilities of smart-home technology.
What got you interested in becoming an automation expert?
Even as a child I was very interested in electronics and technology. I use to take apart remote-controlled cars and other devices just to look inside at everything and then hopefully put it back to together properly. At that age I didn't understand everything I saw, but it was certainly fascinating. It wasn't until I was working for Canadian Space Services working high up on radar towers that I started to realize what career I really wanted—a career on the ground helping people with something I'm truly passionate about: technology. At first, I was thinking of being a residential/commercial security systems technician. As I searched for courses, I found one that was part of a home and building automation program that blew my mind. Home theater, networking, electricity, robotics, security, programming, and more were all part of this program. That's when I knew I wanted to become an expert in smart-home automation.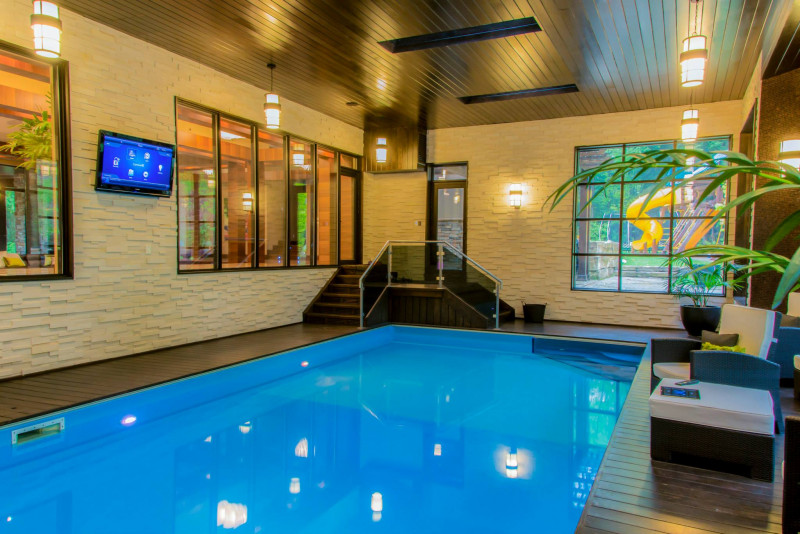 What do you love most about this industry?
There are many reasons to love this industry. For me, I love getting to work with all of the amazing technology and staying on top of how it's always advancing. People love smart-home technology and I enjoy being able to work with others to provide that "wow" factor and improve a client's lifestyle and peace of mind.
How do you approach a project to make sure the client is satisfied with the results?
The most important thing is to really listen to the client's interests so I can make sure I always give them what they want. Many clients don't understand the vast capabilities of home automation, so we always like to discuss this and educate them on what is possible, but I always keep in mind what they were originally asking for when I show them all their options. And, of course, I always provide a thorough walkthrough of the new system for my clients once it's complete to make sure they are comfortable and in love with their new smart home. That is where I provide not only the technology but also the expertise to make sure clients are truly happy with their automation. And, if they ever have any questions down the road, I'm always available to help.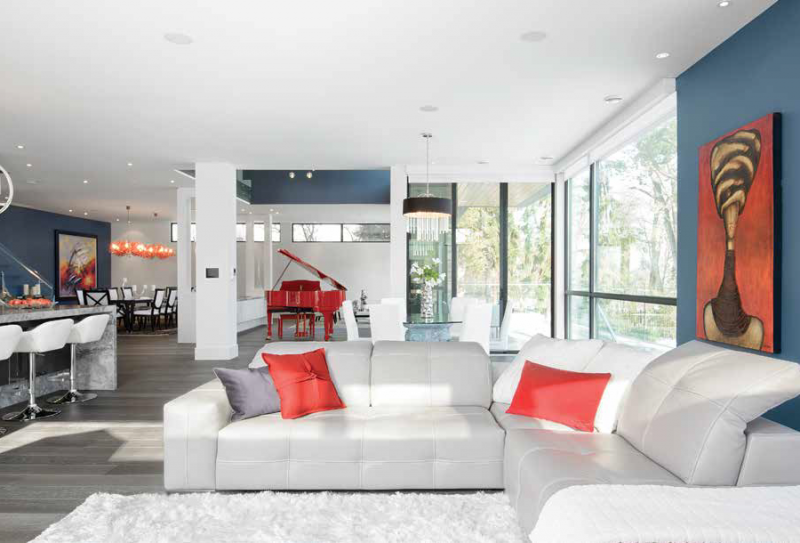 If an interior designer or architect wants to learn more about smart-home technology, what are the first few steps they should take?
Call a Control4 expert! Visiting a local Control4 showroom or business is a great place to start and get a firsthand look at the technology so you can begin to understand and offer it to your clients. Automation websites are also a good place to learn about technology options. After that, I suggest checking out some automated homes in your area. This will really allow a designer to experience the possibilities. If you call a smart-home expert in your area, they can get you connected with technology and even show you some smart homes in action.
Do you have any projects coming up you are particularly excited about?
We have several exciting projects coming up of all different scopes. One is a huge, full-blown automated house, including shades, lighting, video distribution, multi-room audio, intercom, security, pools, HVAC, pool, garage door, fireplaces, you name it! It even has a big underground car garage—very Iron Man-esque—complete with speakers and a TV. Another project we are excited about is
The Pickering Project
by designer
Karen Sealy
. This house has a lot of smart-home technology, such as a full
smart lighting system
, the new Control4
Intercom Anywhere
,
distributed video
, and
whole-house audio
—including 12 outdoor speakers and a subwoofer. And, with Karen's great ideas, it will be full of scenes and automation to showcase what a comprehensive smart home can really do. She truly understands all aspects and benefits that make up a modern home. It has been a pleasure to work with Karen as she pushes the envelope in design and technology.
_______________________________________________________
WANT TO LEARN MORE ABOUT HOW CONTROL4 FACILITATES BEAUTIFUL SMART-HOME DESIGN?
CLICK HERE
.
Interested in living the smart life in a Control4 Smart Home?
Fill out the form below and we'll send you more information.
We take your privacy seriously and we promise we won't spam you; please see our privacy policy for details. By submitting your information, you are confirming that you are 18 years of age or older.
Thank you
Category
BUILDING & DESIGN