WHAT'S NEW WITH CONTROL4
By
Jamie Corpuz
| Posted September 5, 2018
CEDIA EXPO 2018
Whether you're a Control4 homeowner, a smart-home hopeful, or someone who designs or builds modern homes, you should know that Control4 is committed to creating a user-friendly smart-home platform that can be easily personalized by homeowners and that we strive to develop products for smart-home projects of every size. We work closely with home technology professionals to ensure that, together, we can design and install incredible smart-home experiences that enhance security, comfort, convenience, and entertainment.
Here are some of the latest and greatest product announcements from Control4:
EASE INTO A SMART HOME ONE ROOM AT A TIME
EA-1 ENTERTAINMENT AND AUTOMATION CONTROLLER
The EA-1 controller and SR-260 remote bundle was specifically designed to deliver a fantastic living room experience—a single remote that controls the TV and the smart devices around it. Now, with OS 2.10.4, it's easier for Control4 Smart Home owners who have one-room solutions to expand to a second, or a third, television. It's also great news for homeowners who'd like to develop their smart home over time and aren't yet ready to commit to whole-home entertainment and automation solutions. There's also a new version of the EA-1 controller, the EA1-PoE controller, which is designed to be installed behind televisions should installing the controller in a rack and running cable to the desired room ibe less than ideal.
MORE HOMEOWNER PERSONALIZATION




WITH NEW OS 2.10.4
NEW WHEN >> THEN OPTIONS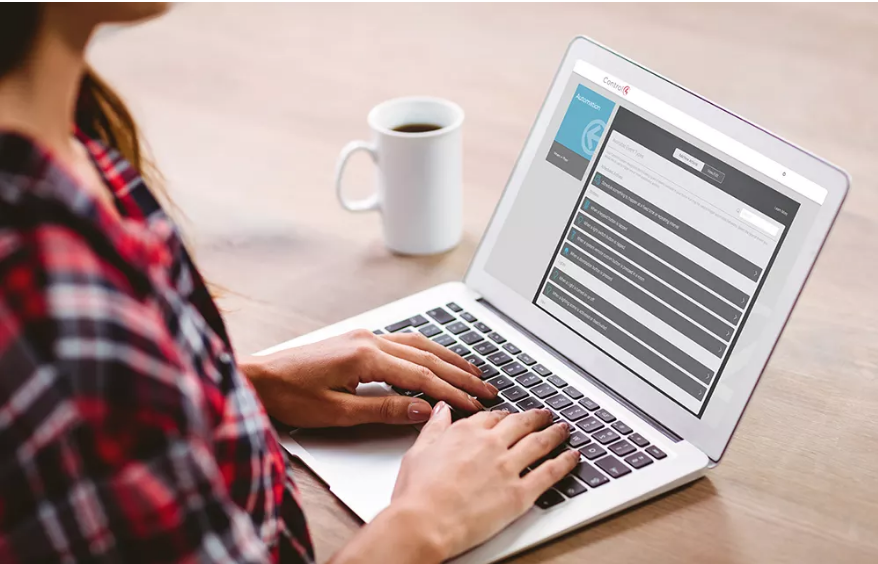 With When >> Then homeowners can adjust and fine-tune their Control4 Smart Home through their customer.control4.com account. With only a few clicks, homeowners can connect a keypad button to a playlist, receive a push notification when their security system is in an alarm state, and adjust their smart lighting schedules. The options are only limited by the types of products installed in their home.
WHEN >> THEN

ACTION >> REACTION

WHEN:

There are dozens of available WHEN actions that homeowners can use to customize their homes. Here are just a few of them:

Kitchen keypad button is pressed

Door station detects motion

Dinner lighting scene is activated

It is sunset

The garage light is turned on

The front door is unlocked

The home theater is paused

Sprinkler system turns on

Blinds open

A voice command is given

The security system alarm is activated

THEN:

"Thens" are automated reactions that homeowners want to happen in response to "When" actions. Here are a few of them:

Activate a lighting scene

Play a specific TV station

Send a push notification to my phone

Find my remote control

Start my latest music playlist

Open or close the blinds

Ramp the lights to 25%

Lock the front door

Change the color of LEDs on my light switch

Send me an email

Turn off the sprinkler system
NEW "ADD MUSIC" FEATURE FOR HOMEOWNERS
High-resolution multi-room audio solutions from Control4 deliver incredible sounding music with automation built-in. In OS 2.10.4 there are new streaming music services and new ways for homeowners to personalize and enjoy their Control4 Smart Home.
The new Add Music driver gives homeowners the ability to add any supported native streaming music service to their Control4 system from a touch screen or the Control4 app. With the Add Music driver installed on a updated Control4 system, homeowners won't have to worry about scheduling an appointment to add a new music service in the future.
MORE CHOICES FOR STREAMING MUSIC NATIVELY
Amazon Music is now available as a native streaming music service in Control4 systems. This new driver is compatible with Amazon Music Prime and Amazon Music Unlimited subscriptions.
Deezer HiFi is now available with Control4, enabling high-fidelity streaming music encoded in the lossless FLAC format. Homeowners can enjoy more of the high-resolution capabilities of Control4 and Triad from the source to the speakers.

INTERCOM ANYWHERE
VIDEO DOORBELL, INTERCOM, CAMERA ALL IN ONE
Whether at home or away, with Intercom Anywhere homeowners can monitor and communicate with any room of their smart home. Hosts can greet guests and allow them to enter even if they're not yet home. Parents can check in on the kids and use the video intercom see what they up to, even if they aren't answering their phones. Worried about deliveries or troublemakers? Homeowners can observe and communicate with anyone who approaches the front door. With Intercom Anywhere homeowners have peace of mind in the palm of their hand.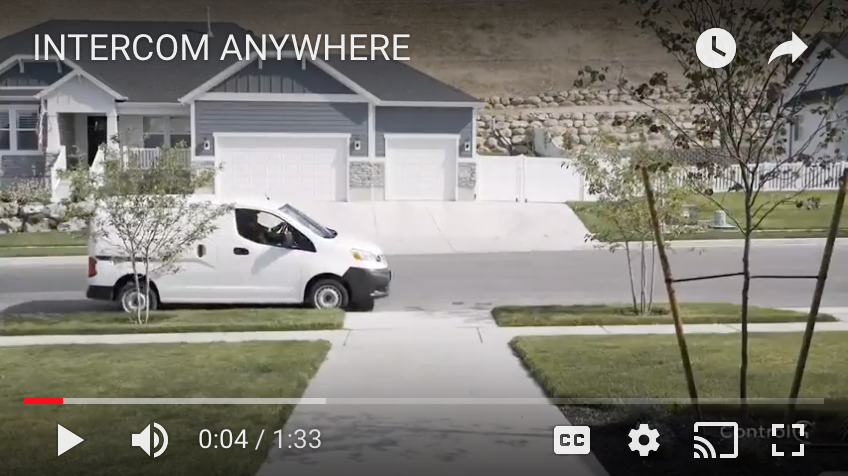 MORE SMART LIGHTING OPTIONS
NEW CONTROL4 KNX LINE
Homes with KNX can now have a Control4 orchestrated smart-home experience, including Alexa voice control, streaming audio, and single-remote entertainment control. The new Control4 KNX line includes products for lighting, HVAC, blinds & roller shades, keypads, frames, and KNX bus management products so homeowners have more choices and greater flexibility when it comes to their smart-home plans. The new Control4 KNX solution, with native integration and over 100 new products, enables a comprehensive connected-home experience for homes around the world.
A ROBUST NETWORK
IS THE FOUNDATION OF A MODERN HOME
YOU CAN TRUST PAKEDGE CERTIFIED NETWORK ADMINISTRATORS
Hiring a smart-home professional that has certifiable networking experience makes all the difference when it comes to a smart home (or a dumb one). This is why Control4 requires that all dealers be trained and tested on the most important and relevant networking standards; resulting in reliable home technology and superior experiences in security, comfort, convenience, and entertainment.
Pakedge Certified Network Administrator (PCNA) curriculum was designed to verify that smart-home professionals have the tools, knowledge, and hands-on skills needed to design, implement, and manage the network needs of today's connected home. Whether they have been in business for two years or ten, all Control4 dealerships are required to participate in a interactive six-part curriculum that combines hands-on training with online instructional courses. Upon completion, they must pass a proctored, online certification exam to ensure networking competency.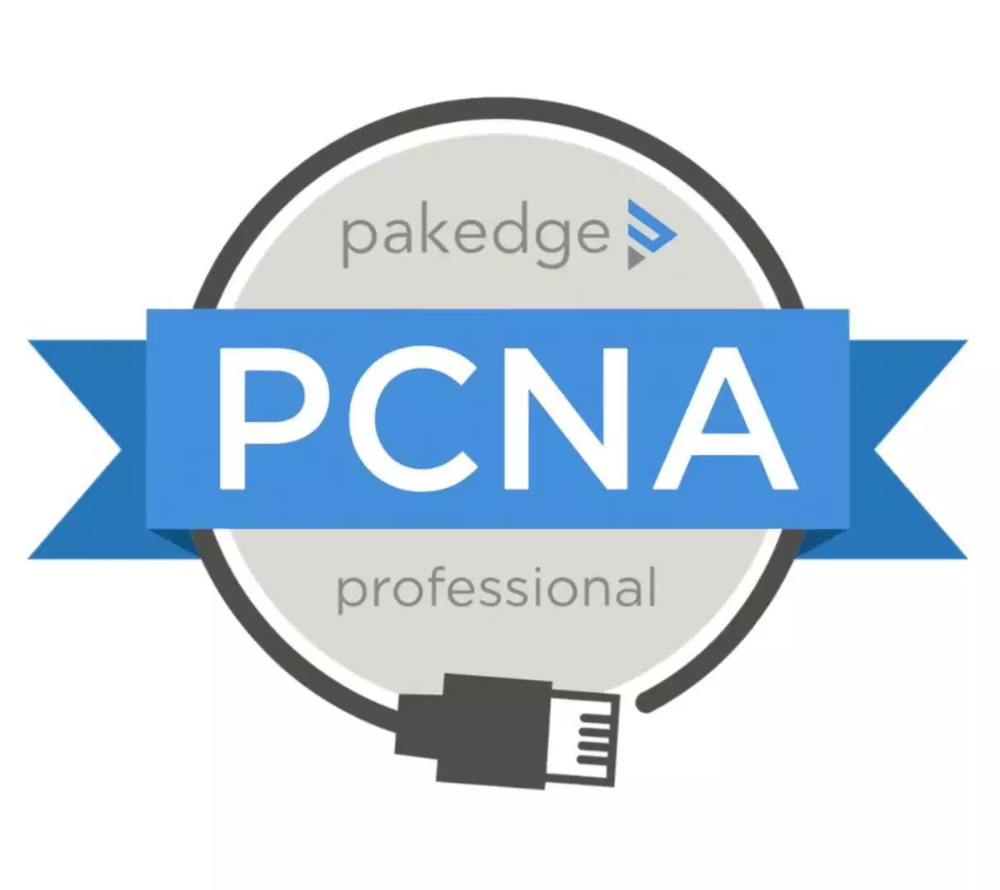 A home should be a refuge and it's important that the luxuries and conveniences that homeowners have invested in contribute to their peace of mind and not to headaches. Whether it's multi-room entertainment, security and intercom systems, or home automation, modern homes needs a solid network foundation to support the many, ever-evolving smart devices that are brought in. Make sure you are use a professional whose training you can trust.


PEACE OF MIND WITH PAKEDGE BAKPAK REMOTE MANAGEMENT
Working closely with a professional to design and maintain home technology is the key to world-class smart-home experiences and peace of mind. But you shouldn't have to call a home technology professional for every little thing. That's why Control4 professionals use Pakedge network equipment that includes BakPak Remote Management so that they can monitor and fix most common network related issues without having to pay a visit to the house. One of many BakPak enable devices, WR-1 is a powerful, high-performance wireless router designed to support connected devices in smaller smart-home projects.
SLEEK, HIGH-PERFORMANCE SPEAKERS




FOR HOME THEATERS
One of Triad's most popular home theater speakers, the Silver/8 LCR, is now available as an in-ceiling version. Homeowners now have the option to enjoy the powerful and accurate sound of the Silver LCR installed in-wall, in-room, and now in-ceiling. The Silver LCR is a favorite in home theaters around the world, providing incredible performance and fantastic value. Like all Triad home theater-grade in-ceiling speakers, the frameless magnetic grill can be ordered in any color to perfectly blend with any decor. The sealed, braced MDF enclosure reduces noise transfer for adjacent rooms while ensuring a predictable, consistent sound in every installation.
_______________________________________________________________________
Experience the magic and #

C4

Yourself.




Visit a Control4 Certified Showroom

to sample incredible smart-home solutions.
Interested in living the smart life in a Control4 Smart Home?




We'll send you more information.
Are you a home technology professional interested in becoming a Control4 dealer? Visit www.control4.com/for/dealers
We take your privacy seriously and we promise we won't spam you; please see our privacy policy for details. By submitting your information, you are confirming that you are 18 years of age or older.
Thank you
Category
SMART HOME TRENDS