UP, UP, AND… AMAZING
April 30, 2018
LOCATION: Sonoma Valley, California // DEALER: Summit Technology Group // PHOTOGRAPHY: Jim Stone Photography
A hilltop in wine country gets grounded with automation.
Up a long, winding road in California's Sonoma County, a beautiful bride weds her winemaker-turned-developer groom as they stand next to an infinity pool edging a forested valley. The stunning venue? For this fortunate couple, it's precisely the place they call home.
From the moment you turn off Highway 12 at the north end of the Sonoma Valley, you know you're headed somewhere special. Curve past a few redwoods, murmur over a wooden bridge crossing a stream, and, yes, keep climbing—you're headed in the right direction. Ring the bell, drive past the swinging gate and breathe a zen-like sigh as a world of natural beauty wraps its comforting arms around you. Among the tall trees, with open views towards the Pacific coast, it would be entirely fair to describe the whole scene as jaw-dropping.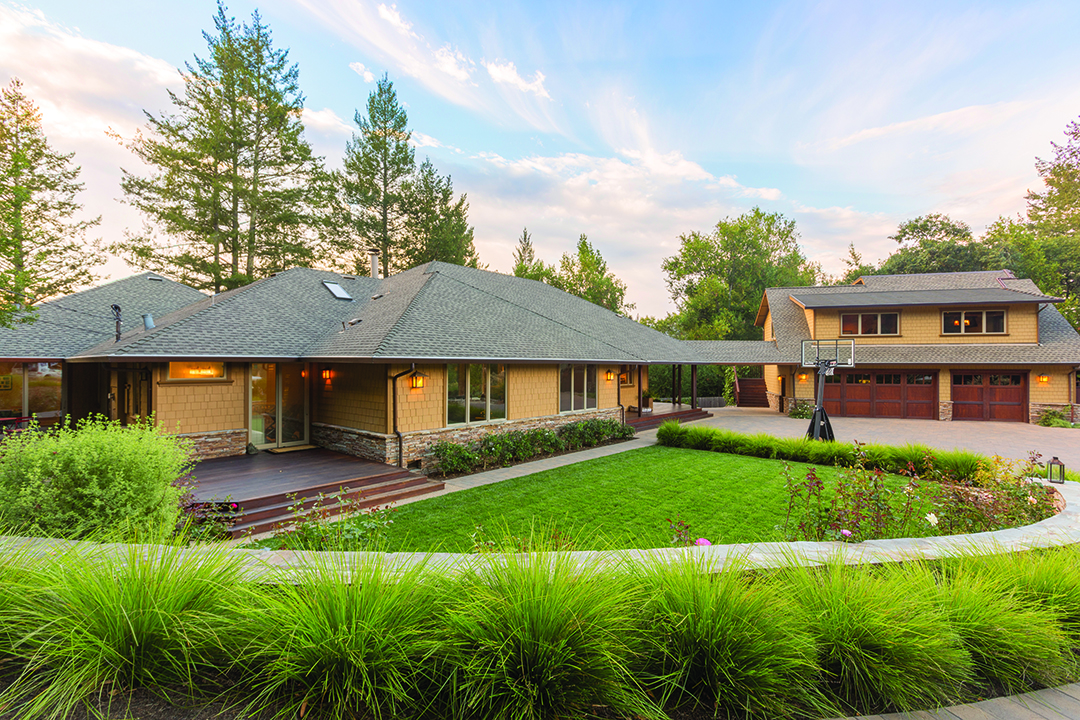 Owners Greg and Julie Windisch clearly had a vision for this unique property, which, in the late 19th century, was a staging area for a northern California logging business. (You can still find old horseshoes and glass bottles dating back to the 1920s scattered on the property.) For Julie Windisch, the vision was all about creating a space that would make lasting memories for their kids, family, and friends. She wanted a place that feels like you don't need to go somewhere else for fun. "Whether it's playing video games or riding dirt bikes with 10 friends over, we can be as loud as we like for as long as we want," says Julie. "I love the space and privacy."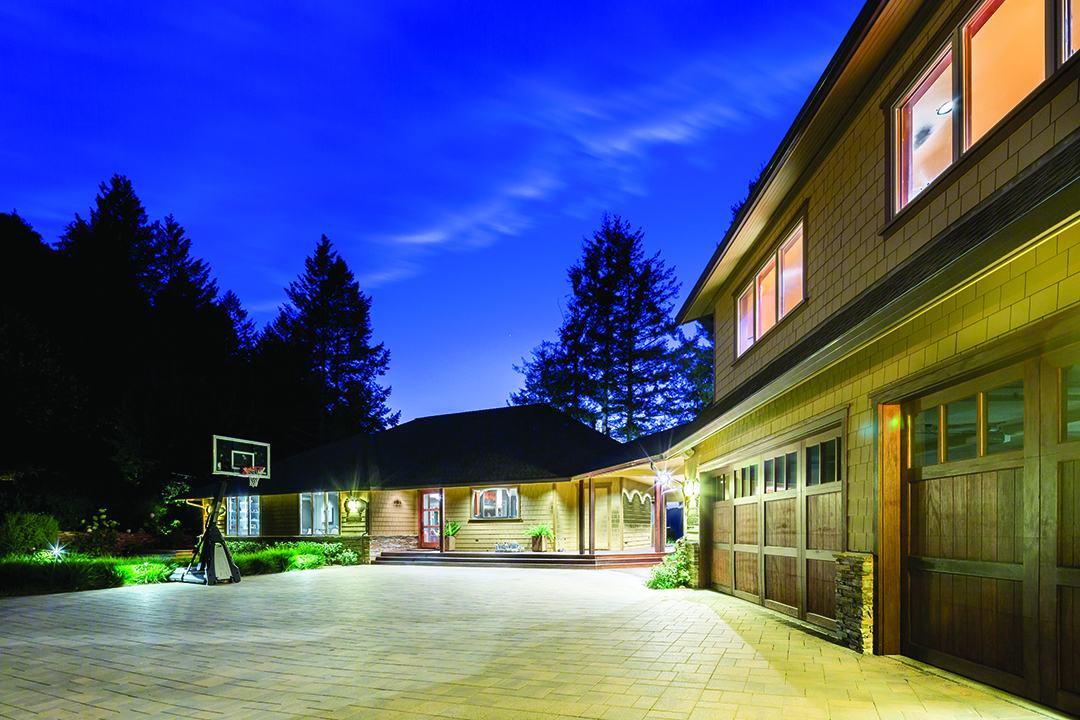 For Greg Windisch, from the moment he found this secluded slice of wooded heaven, it was about slowly but surely transforming it into something of his very own—a space that both worked in harmony with the forested environment and yet equally complemented his lifestyle, which means, yes, just as air is to the bird, a decent dose of technology was needed for Greg's vision.
Enter Jason Meyers, an experienced systems integrator. In 2006, Greg first enlisted Jason's help in transforming the guest suite over the garage. In search of a solution that would make the space friendly for guests and still easy for them to manage, Jason suggested and installed a Control4 system to automate the lighting (and manage energy use) and simplify the TV setup. The minute Greg got his first taste of the system, the pair established an inspired working relationship. Whenever Greg had an idea, Jason delivered on it—or at least on a variation of it. "Greg's always been ambitious," laughs Jason. "And it's been really fun to collaborate. Plus, it's so nice working here, you don't want to go home."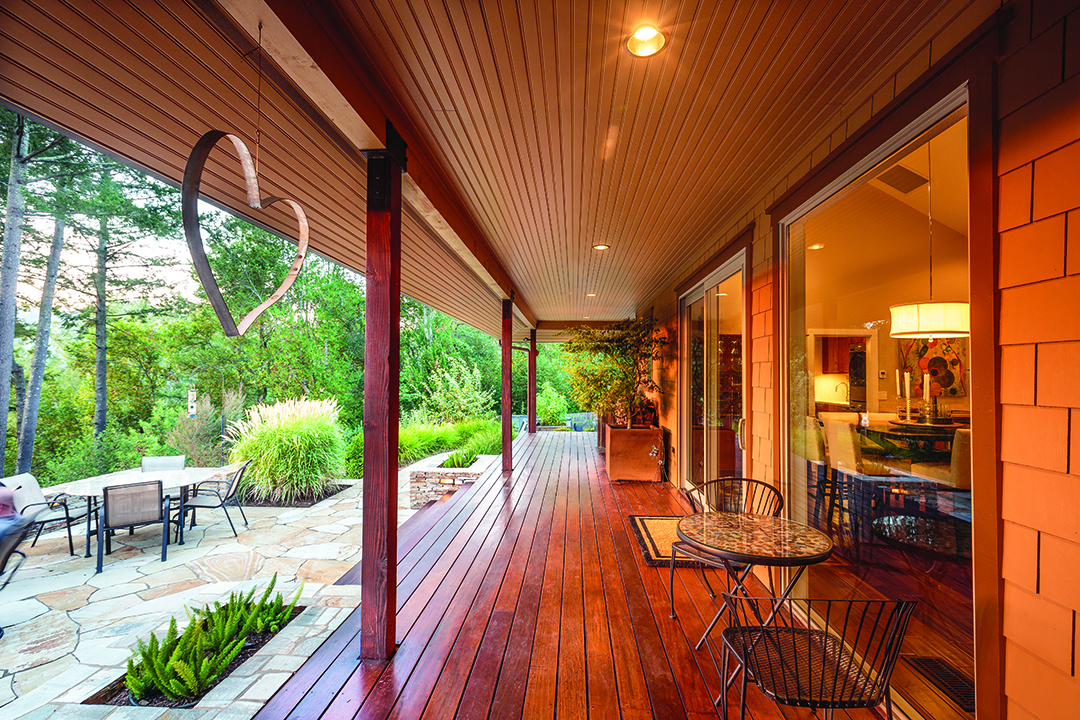 No kidding. The main house, with floor-to-ceiling glass walls on the west side, beautifully incorporates the natural setting, inviting the outside in as much as it brings the inside out. It's spacious and modestly sprawling. Add to the mix an amazing pool, a hot tub, fire pits, and plentiful outdoor furniture, and you've got a theme beginning to emerge: This place—this neck-of-the-woods space—is clearly about fun and relaxation.
Nearly 10 years later, fun and relaxation seed collaboration between Greg and Jason, now at Summit Technology Group. They've moved beyond lighting and make the magic happen on a larger scale. Now it's as simple as pushing a button called "Entertain" on his iPhone device to give the entire property, as Greg describes it, "an alive feeling." All outdoor lights come up, the firepit whooshes on, and the speakers surrounding the pool flood the environment with music. "That's when we feel like we're all sitting around a pool in Vegas," laughs Julie. And that's just an everyday experience.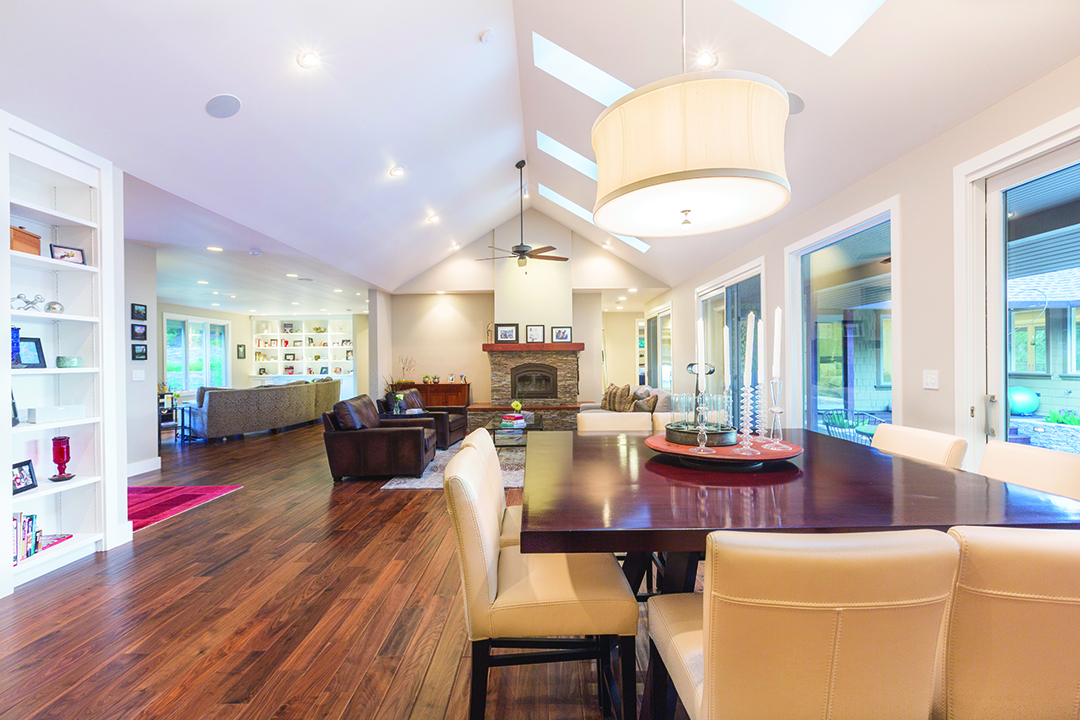 For their wedding day, Greg and Julie wanted the music from the poolside DJ to be piped throughout the property for a seamless air of celebration. Summit made it happen, just as they followed through on a Windisch suggestion to hang speakers in two perfectly positioned trees that line the infinity edge of the pool for their son's birthday. Kids gathered in sleeping bags on the retractable pool cover that holds 2,000 pounds to eat popcorn and watch a movie projected onto a 10'x20' inflatable screen, flanked by proper speakers and amid a stunning and real-life starry backdrop.
Control4 systems work well for families. The interface is intuitive enough for kids to easily navigate, and the interface is exactly the same on their iPhone. If a houseguest is intimidated by all the buttons, Julie says, "just read them and you'll know what to do." (That doesn't stop her from pranking her brother when he pet-sits for them, making him jump by turning lights on or off remotely.)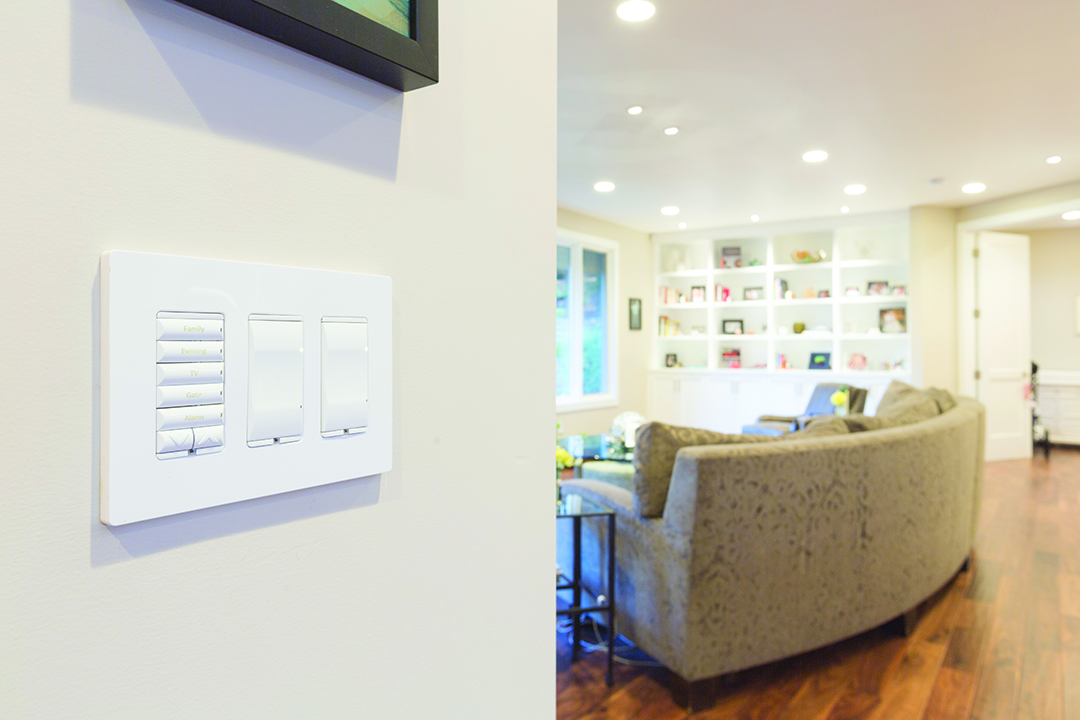 The Control4 keypads, dimly backlit when not in use, light up as your hand approaches. There's a programmed alarm feature that lets Julie turn on every light on the property, and sound the alarm, by hitting one button three times. "I really like that for when I'm gone," says Greg. "It gives me peace of mind."
They can see where their four dogs cuddle up in a pile while they're away on vacation via one of 12 connected security cameras. When coming back from a restaurant downtown, they often turn the hot tub on remotely so it is ready for a dip by the time they get home. As they climb the mountain, they tap the "Evening" scene, which turns on the pre-selected lighting levels as they enter the property. They can save energy while they're out, yet come back to a well-lit property. There are screens to see who's at the front gate and a button to open it in every room. There's a button on each side of the master bed that lets them turn everything off again just before going to sleep, except for low energy under-cabinet lighting, which is especially handy for navigating in the dark.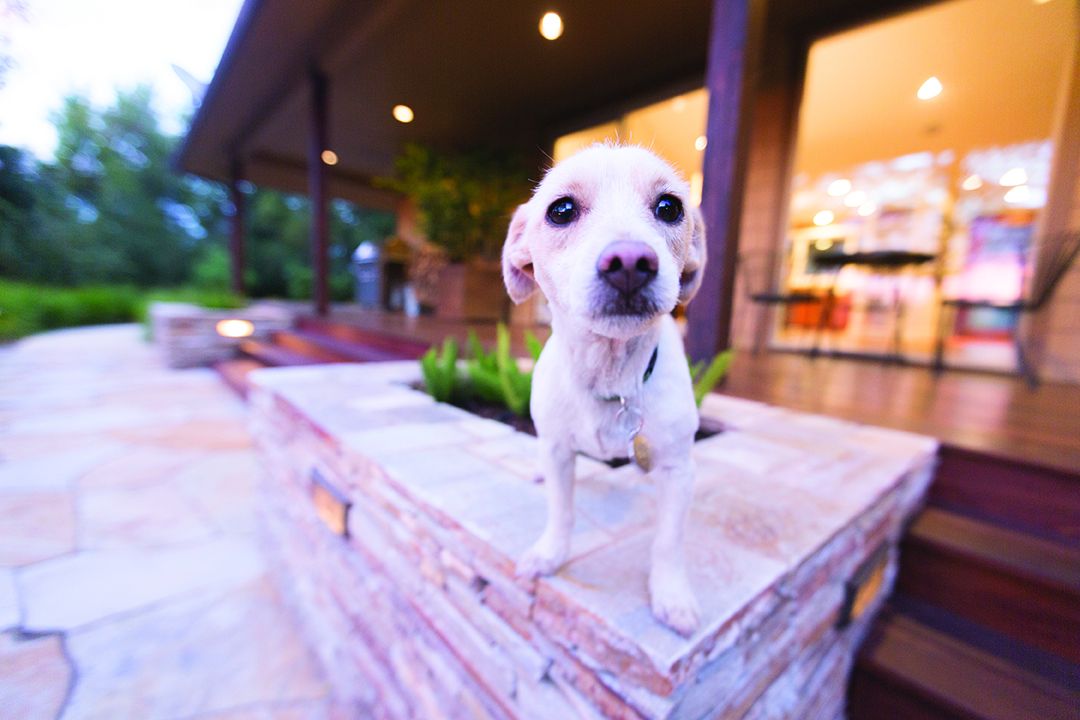 But perhaps their favorite feature is the one that shuts off the kids' TVs, game consoles, Roku, what-have-they, at exactly 10 p.m. (See, you really do have total control!)
So what's next? A security camera for the nursery. A Windisch baby girl is due in October. The baby intercom video cam will automatically stay on in every room. The system thinks about these things so the tired parents don't have to. And that's the idea behind an intelligent home automation system. Control4 home automation makes the mundane outsourceable, so your time is available to spend on the really important things in your life.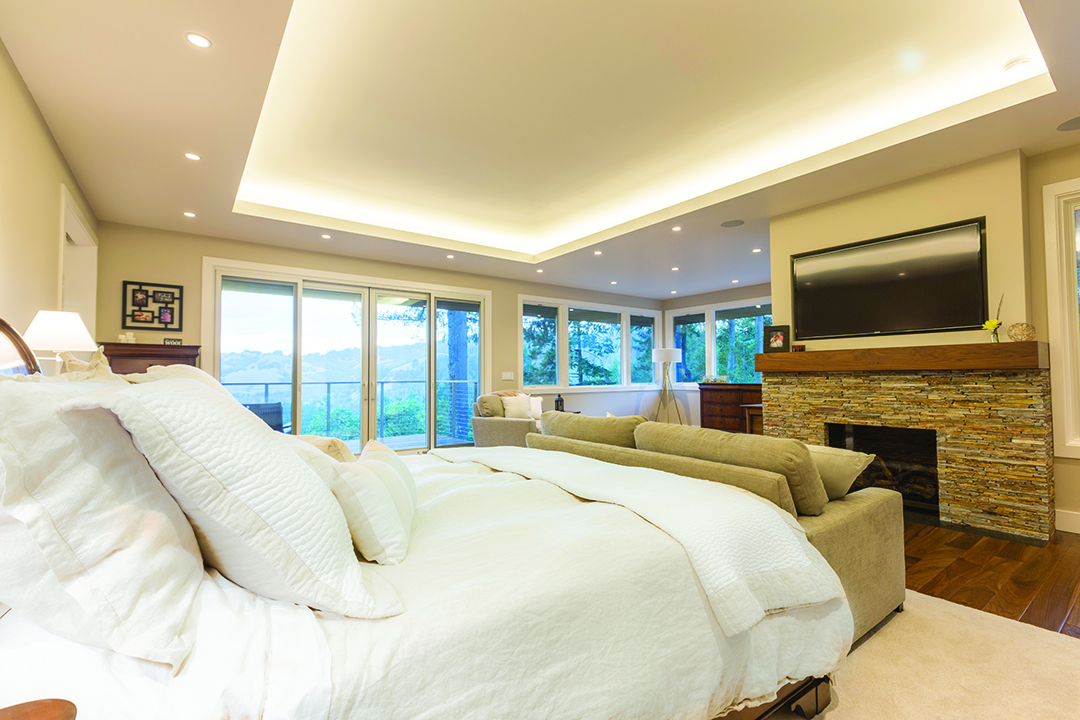 TO SEE MORE SMART HOME STORIES IN SAN FRANCISCO CLICK HERE
SMART HOME STORIES