CUTTING-EDGE CONFERENCING
May 4, 2018
LOCATION: New York City, New York // DEALER: Cloud9 Smarthome
It's hard not to judge a book by its cover. If you want to impress potential clients, you need a conference room that represents the brand of your business.
Cloud9 Smarthome
created a meeting space that would not only provide the "wow" factor for its visitors, but also a space that employees would actually enjoy spending time in.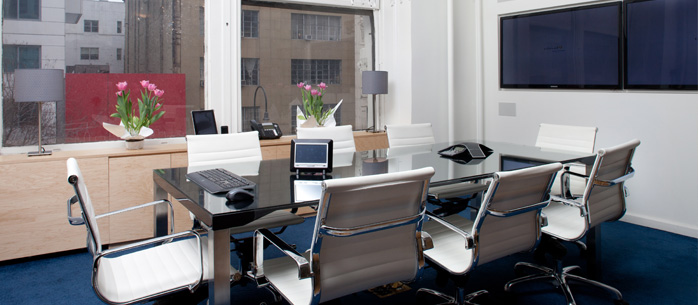 When outfitting the Union Square Conference Room,
Cloud9
had a number of goals in mind. They wanted to be able to video-conference with clients, have a projector for company meetings and presentations, and be able to demonstrate the awesome power that Control4 brings to a home theater environment.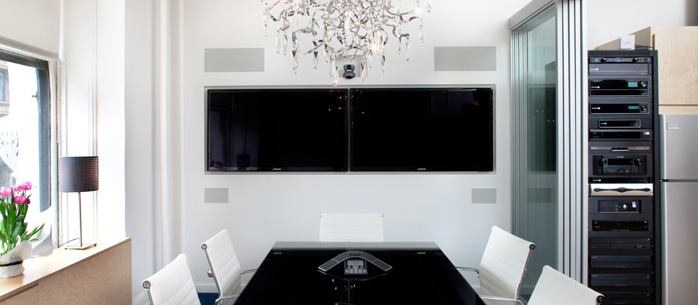 The room was separated into two different zones; the "conference room," which is the side of the room that houses two 55" HD TVs and the video conferencing equipment, and the "theater room," which houses a projector with an automated screen, an automated chandelier (which is set to move out of the way when the projector is selected), and an amazing stereo system. The room is also outfitted with automated shades, Control4 Touch Screens, a Control4 Remote, a Control4 6-Button Keypad, an iPod dock, iPad and a variety of commercial Plycom and Avaya phone systems. Lighting scenes also allow for optimal visual viewing during certain hours of the day and MechoShades close to prevent outside light pollution—which is an important bonus when located in New York City.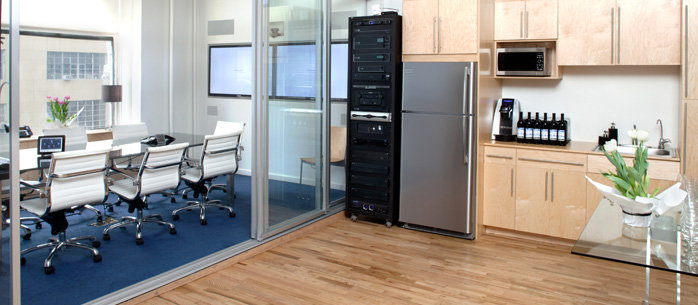 Elliott White, Technical Coordinator at
Cloud9
, is beyond impressed with the technology Control4 has provided for their conferencing solution. "Before we had Control4, we had a conference room full of expensive technology and an office full of employees who were afraid to use it. Since having the system installed, the room is actually being used. People know that they can press one button and it will work exactly how they want it to. It's great!"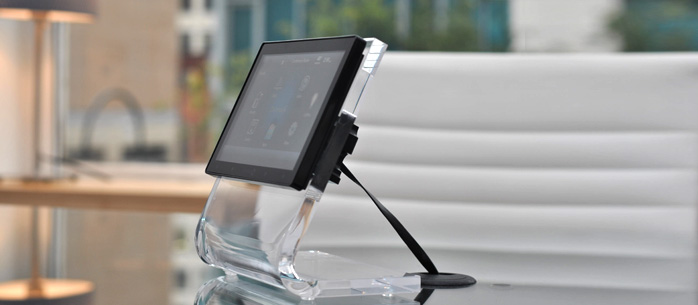 TO SEE MORE SMART HOME STORIES IN NEW YORK CLICK HERE
SMART HOME STORIES