IF SOUND COULD BE "FELT", THIS WOULD BE IT.
May 10, 2017
I can't coin myself an audiophile. While it's true that I absolutely love music and will listen to anything from Dean Martin to Radiohead, deciphering between good and stellar audio quality isn't quite my gig.
Well, at least I didn't think it was.
Until the
Triad Garden Array Speakers were released
, that is. Leading up to the launch of Garden Array, a mix of product managers and engineers took up shop for about a week next to my office to test these bad boys against the competition. And let me tell you something – I've NEVER experienced sound like I did that week.
It's probably not a big surprise that these speakers have killer sound. I mean, they are
Triad Speakers
, so pristine audio quality is to be expected. But what was crazy to me is that as I walked down the hall where the speakers were placed (each about 12 ft. apart), there was absolutely no drop-off or lag in sound. For lack of a better description, it was literally a blanket of sound—never overpowering and so fluid in dispersion.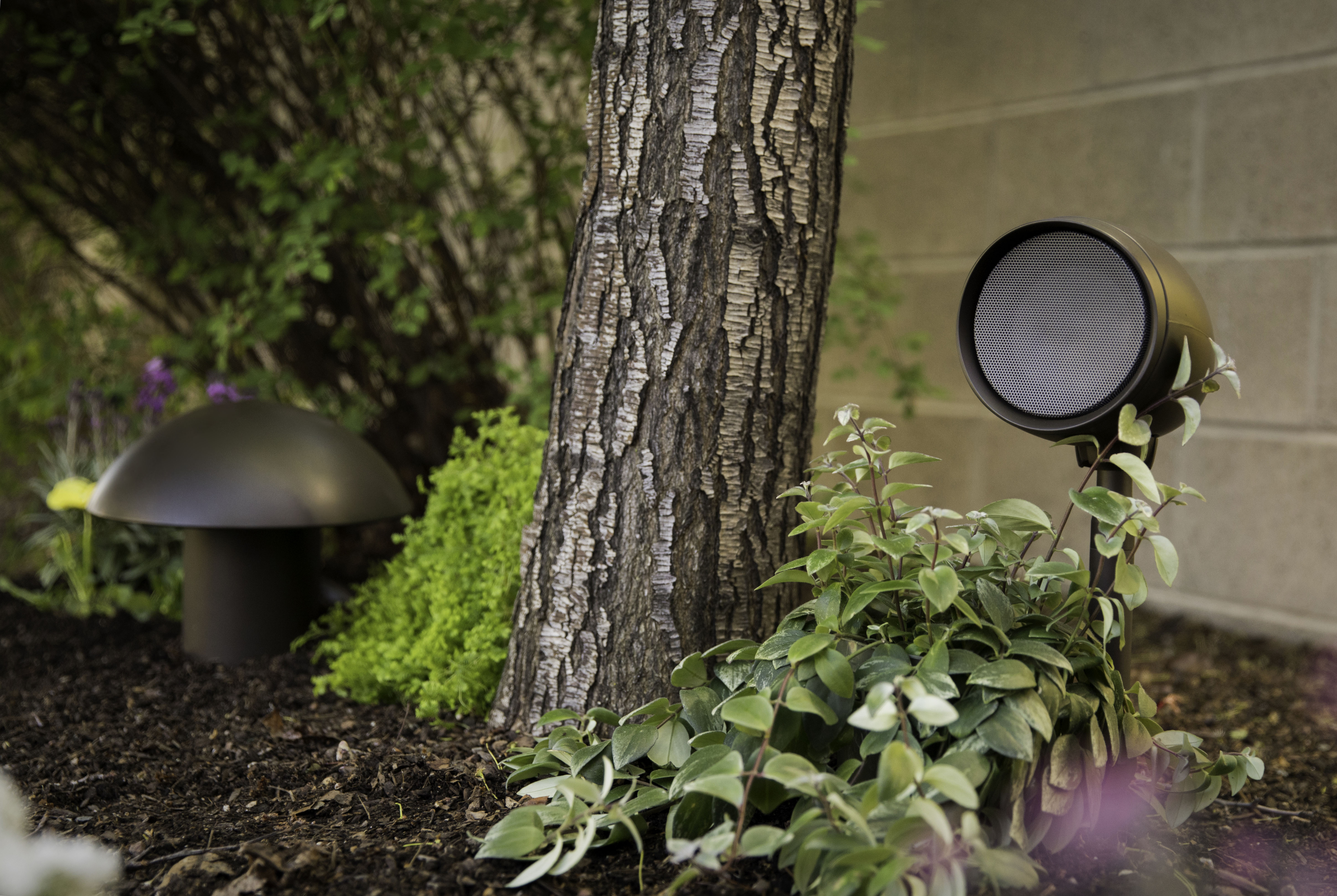 I didn't even realize what I was missing until I experienced it. There was an emotional element to the instrumentals, the vocals, the harmony, that I've just never experienced in outdoor speakers before.
We're big entertainers at our house and music is key for all of our gatherings. We have outdoor speakers under the eaves of our patio awning, but what we've found is that they cast the sound in one direction each way—away from our house and straight toward the neighbors. While we're lucky enough to have great neighbors who aren't bothered by it, it really isn't the most ideal outdoor listening experience. I have to crank the suckers up just to hear them in various places throughout our backyard.
With the Garden Array, the ultra-broad dispersion allows for the music to be listened to at lower levels while still delivering a more even sound. The new
Triad
GA10 Subwoofer is designed for either above or below-ground installations so that the full-range, deep bass can be located exactly where you want it—on the patio or deck or buried near a pool, gazebo, or pergola.
I have yet to install landscape speakers, but having now experienced the Garden Array, I just don't see any reason not to. Unlike many others in their division, they disperse sound up to 150 degrees, (compared to a common 60 degrees) which provides over double the sound coverage to allow each speaker to be placed further apart. The result? Fewer speakers needed for better coverage. And since they are designed for the outdoors, they are ready and able to take environmental abuse—from high humidity to blazing heat or freezing temperatures. In addition, they basically "disappear" into the elements of their environment, due to their unobtrusive, natural appearance.
So, it's true. You really CAN tell the difference in quality without being a sound connoisseur. But you have to experience it to believe it.
If you want to make your summer parties, holidays, birthdays, events, or even "patio chill nights" much more enjoyable, drop your information below and we'll be in touch.
We take your privacy seriously and we promise we won't spam you; please see our privacy policy for details. By submitting your information, you are confirming that you are 18 years of age or older.
Thank you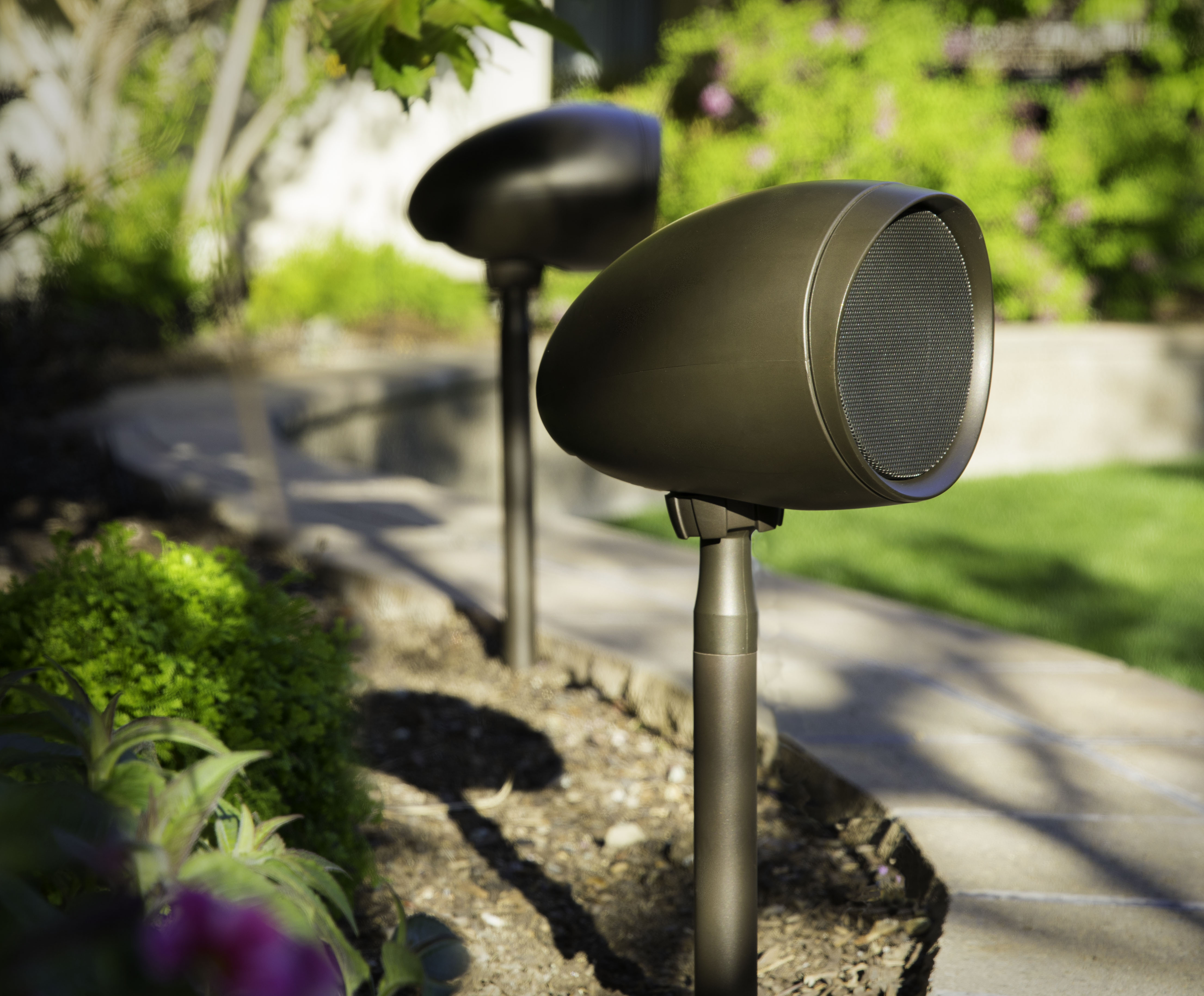 Category
AUDIO