Control4 Dealer Spotlight: Working with Builders
May 3, 2017
You may have seen our recent spotlight article with luxury home builder, Rose Barroso, of Barroso Homes. For many years now, she has worked with Control4 dealer, Premier Smart Homes in Toronto, Canada, to outfit her beautiful project builds with the best-of-the-best in smart home technology.
It got us thinking about the relationship between a home automation professional, the builder, and ultimately, the client. What does it take to build a strong, mutually-respectful business relationship between these parties?
We interviewed Premier's Vice President, Matt Gleeson, to glean a bit of insight.
C4: It seems that you've had quite a bit of success with builder relationships. What would you say is the key reasoning behind that?

MG: First off, we take care of our builders like we do any of our clients. No job is too small or too large. Every client and project receives the same attention, despite the size or scope. Builders appreciate when we can take care of their clients needs, even if it isn't resulting in a large contract. In turn, this behavior results in future business. Secondly, we provide as many solutions as possible to our builders so they don't have to hire additional companies. From security cameras, lighting, window treatments, and more, we provide any type of automated solution they can imagine.

C4: How do you make builders understand the technology and/or the opportunity that exists with home automation?

MG: For a new builder to understand the technology, we must be able to walk them through a home that is fully automated. They really should experience it first-hand. Sometimes we have builders ask to see projects that we have already completed, and other times they've already seen it for themselves—perhaps in a client's home we've already automated, post-build. Any of our repeat builders who recommend us to clients or include us in their spec homes already live with automation.

C4: Do architects, builders, and designers see the true value of home automation?

MG: Yes and no. Some designers require an automation firm and others don't see the value in it. When jobs get to a certain size it is very rare not to have a company like ours involved at a very early stage in the build. Builders are the same. Some encourage customers to seek out an automation firm while others don't want another trade to coordinate with.

C4: What is the most requested solution or appreciated aspect that Control4 provides to this market?

MG: Lighting control seems to be the most popular. Builders and designers get excited when we can eliminate wall switches throughout a home. This cleaner look shows well to potential buyers.

C4: What has been the hardest part of "selling" the idea of home automation to the design and build industry?

MG: Some builders have been burned by bad installers and bad technology. Once they have a negative opinion of a certain type of technology or a brand, it is almost impossible to change their minds. In these situations, we tend to start with small amounts of technology and slowly win them over as they become more comfortable with our team and the solid smart home products and solutions we offer.

C4: When working with a builder, do you typically create standard packages or is each project customized to the property?

MG: We don't allow builders to act as the middle person between us and their clients. Our job is to properly address the needs of our clients and we simply cannot do that without meeting them in person during the planning stages of their build or renovation.

C4: How have you managed to keep a strong, on-going relationship with builders like Barroso Homes?

MG: Service and reliability. We strive to provide the best service possible—from start to finish. No builder wants a client to call them because we aren't answering the phone. We're always available for them. As for reliability, we install products that we have worked with in the past and are proven to perform and deliver the best experiences in the home—products with solid warranties and the ability to remotely manage any needed service.

C4: What are the types of projects that you work with builders on most commonly? Single-family homes, MDU properties, hotels, etc. Or is a mixture?

MG: Most of our work is done in single family homes, though some of the work we do is commercial and will often come from customers who we've already done a residential installs for. They want to continue to work with us within their business, so we'll generally end up doing security, cameras, or board room work for them.
Are you a builder, designer, or architect looking for more information on home automation? Download our FREE "State of the Smart" book to find more details on what smart home technology can do for your clients, and how you can set your business ahead of the pack.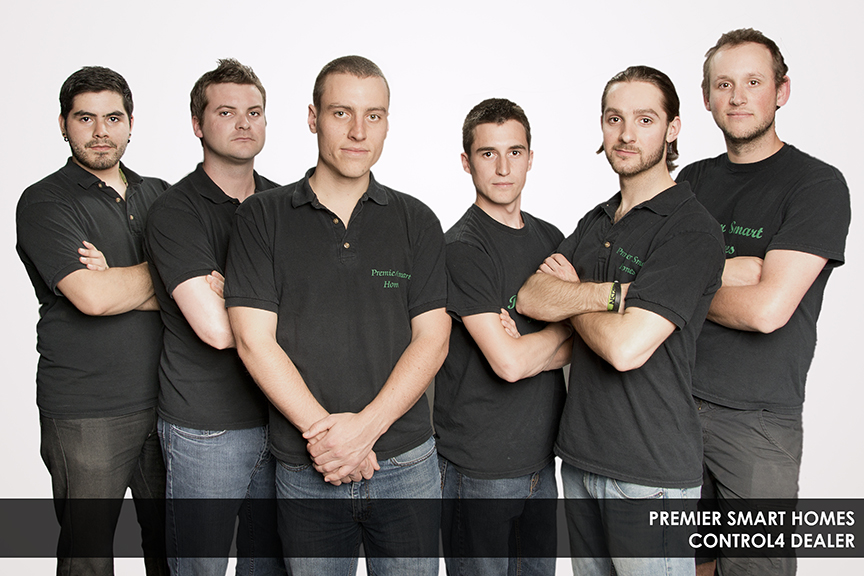 BUILDING & DESIGN